If you would like some help or advice, or just want to discuss your ideas for your next trip, do give us a call.
Check dates
2019: 18 Jun, 19 Jun, 20 Jun, 21 Jun, 22 Jun, 23 Jun, 24 Jun, 25 Jun, 26 Jun, 27 Jun, 28 Jun, 29 Jun, 30 Jun, 1 Jul, 2 Jul, 3 Jul, 4 Jul, 5 Jul, 6 Jul, 7 Jul, 8 Jul, 9 Jul, 10 Jul, 11 Jul, 12 Jul, 13 Jul, 14 Jul, 15 Jul, 16 Jul, 17 Jul, 18 Jul, 19 Jul, 20 Jul, 21 Jul, 22 Jul, 23 Jul, 24 Jul, 25 Jul, 26 Jul, 27 Jul, 28 Jul, 29 Jul, 30 Jul, 31 Jul, 1 Aug, 2 Aug, 3 Aug, 4 Aug, 5 Aug, 6 Aug, 7 Aug, 8 Aug, 9 Aug, 10 Aug, 11 Aug, 12 Aug ...
Responsible tourism
Responsible tourism: Cycling holiday in Croatia, Dubrovnik to Split
Environment
Tourism is the world's fastest growing industry. Traveling to far flung places gives us a wonderful opportunity to experience cultures that are so different from our own. But with the wondrous joy of travel comes the responsibility of ensuring that we do not adversely affect those countries that we visit. In a nutshell, Responsible Travel is about ensuring that you, as travelers, and we, as a promoter of travel:
-respect the local culture
-do not inadvertently introduce new social ills and
-promote & practice environmental responsibility in the places that we visit.
That way, you enjoy a unique and memorable experience as well as authentic cross-cultural exchange and our local resources, cultures and customs are protected.
Our environmental policy:
We recycle all our waste paper.
Our correspondence and promotion is carried out via the internet and email, minimizing the amount of paper used for our activities.
We use established, locally-owned and run accommodation wherever possible and aim to leave sites in better condition than we find them.
Our vehicle fleet is managed to minimise environmental impact.
Our group sizes are small, helping minimise cultural and environmental impact.
We monitor our impact, and where necessary alter our programmes accordingly.
We always abide by site-specific guidelines pertaining to flora and fauna.
On this cycling trip we are offering our clients breaks in local wineries and olive oil factories. This helps small family owned producers such us Milos winery on Pelješac peninsula or oil refinery Zlokic on island of Korcula.
In certain times of the year you can see how the olive or grape harvest looks on islands of Brac, Hvar or Korcula whilst socializing with local populations on their properties and farms.
Community
All our staff are locally employed and all our guides ensure a more authentic experience for travelers, as well as sensitivity to local customs and culture. Guides are part of local sports clubs and outside of their jobs as guides are active in their free time, so active tourism is part of their lifestyle.
On our biking and hiking trips we are helping the local community with the marking bike trails and hiking paths to make more secure trips. Also all our guides have the mission to take the garbage where ever they see it (on the sea, river, mountain...). We also involve local communities in remote areas that we travel to.
Our accommodation is mostly provided in small hotels, guest houses or apartments. On all our tours we use local produce and provide local-style meals, and we encourage our guests to try local dishes and delicacies such as oysters in Ston area. We are organizing wine tasting in local wine cellars ruled by local families such as Miloš winery on Pelješac.That way we support local economy and small business.
On this bike tour our job is not just to provide an outdoor experience, we are trying to enrich our clients with historical and local knowlege starting from Dubrovnik, through to the island of Korcula, Hvar and Brac finishing in Split. The potential of the Dalmatian islands is priceless. There are centuries of history under influence of ancient Greeks, Romans, Venicans...where local architecture and way of living form the whole region.
This tour supports less touristic places with great potential such as the town of Korcula on the island of Korcula. Korcula is well known as a birth place of Marco Polo, the world famous traveler from 13th and 14th century. We are encouring our clients to stop and see great city walls in town of Ston which is the biggest walls after the Great wall in China.
Popular similar holidays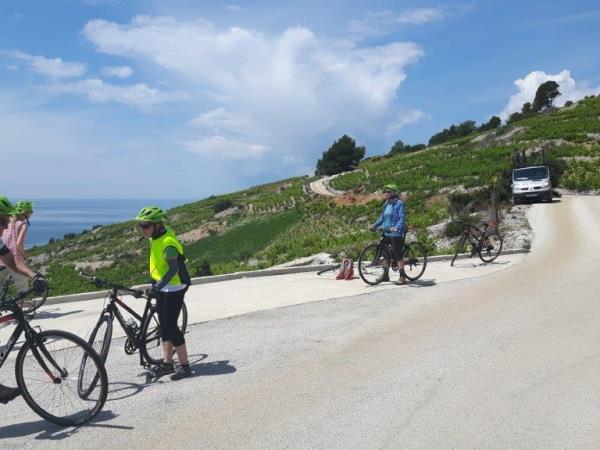 Explore the amazing island's coasts, medieval town on bike
From €440 - €885 7 days excluding flights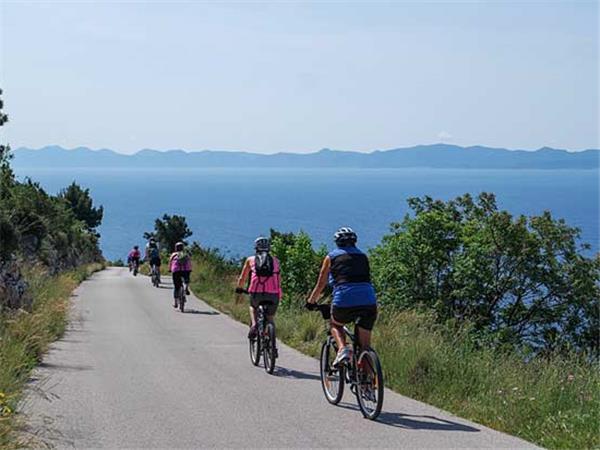 Cycling through the Dalmatian Coast Islands in Croatia
From ฃ1299 - ฃ1649 8 days including UK flights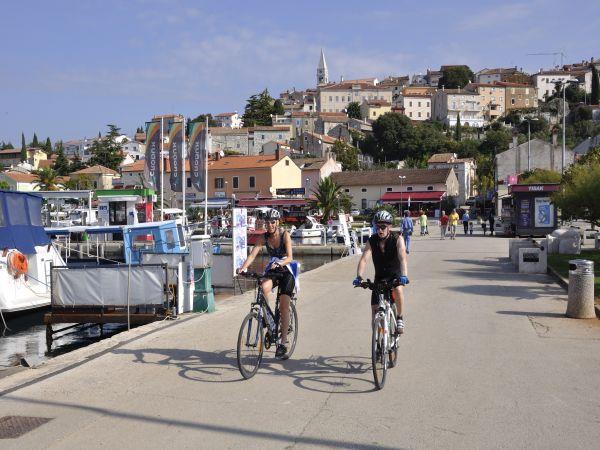 Self-guided cycling tours through Italy, Slovenia and Croatia
From €590 - €760 8 days excluding flights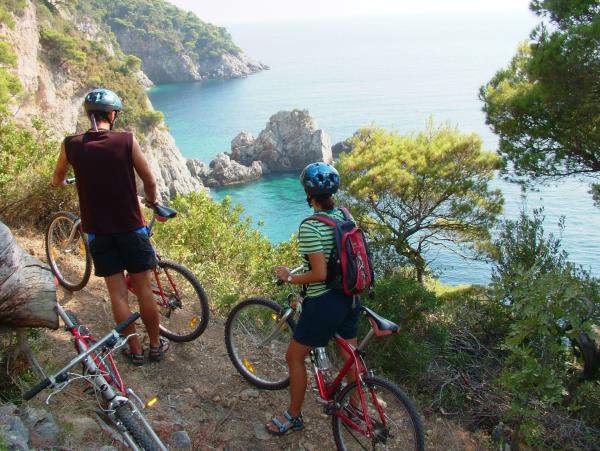 Multi activity adventure holiday,Dubrovnik, Croatia
From €670 - €840 8 days excluding flights