"This family holiday to Peru lets you live out all your Indiana Jones fantasies as you explore the Amazon and Machu Picchu, kayak Lake Titicaca and zipline through the Sacred Valley of the Incas."
Highlights
Lima | Internal flight to Puerto Maldonado | Boat ride into Amazon Rainforest | Jungle trekking | Catamaran tour of Tres Chimbadas Oxbow Lake | Canopy tour | Amazon farm visit | Ecotourism lectures | Internal flight to Cusco | Sacred Valley Of The Incas | Planetarium visit | Mountain biking to Moray | Maras salt mines | Ollantaytambo Inca fortress | Ziplining | Urubamba Valley | Vistadome train to Aguas Calientes | Bus ride to Machu Picchu and guided tour | Guided tour of Cusco | Chocolate Museum | Andahuylillas Chapel | Puno | Kayaking on Lake Titicaca | Whitewater rafting on Chuquicahuana river | Raqchi | Llachón | Uros Islands | Internal flight to Lima |
Description of Family holiday to Peru, wildlife & Incan culture
Discover Incan history and some of the world's most amazing landscapes with this small group holiday in Peru.

Beginning in the lively capital, Lima, you'll fly to Puerto Maldonado to meet a boat launch that will take you deep into the mysterious Amazon Rainforest. In the Madre de Dios region you'll spend three days in the jungle, trekking, watching for wildlife including parrots, deer and wild pigs at clay licks, and enjoying a sublime catamaran cruise on an oxbow lake. You can head out on guided night-time hikes to experience the rainforest after dark, and learn more about its unique ecosystems with a series of fascinating ecotourism lectures at your lodge. One highlight, literally, is when you'll ascend a tower for incredible views over the rainforest canopy.

From the Amazon you'll fly to the ancient city of Cusco in the Peruvian Alps, once capital of the Incan Empire. After a handful of cultural visits, including the mouthwatering chocolate museum, you'll journey by bus to one of the world's most famous destinations: Machu Picchu, for a guided tour of these spectacular ruins.

As if all this weren't enough, you'll also spend several days exploring the Sacred Valley of the Incas, including by mountain bike, to see locations such as the Maras salt mines, then get a bird's eye view of the valley with an awesome ziplining adventure. Travelling on to Puno, on the shore of Lake Titicaca, you'll kayak around the amazing floating Uros Islands, built from reeds, and visit the local communities, then take a thrilling whitewater rafting trip down the Chuquicahuana River. Indiana Jones eat your heart out.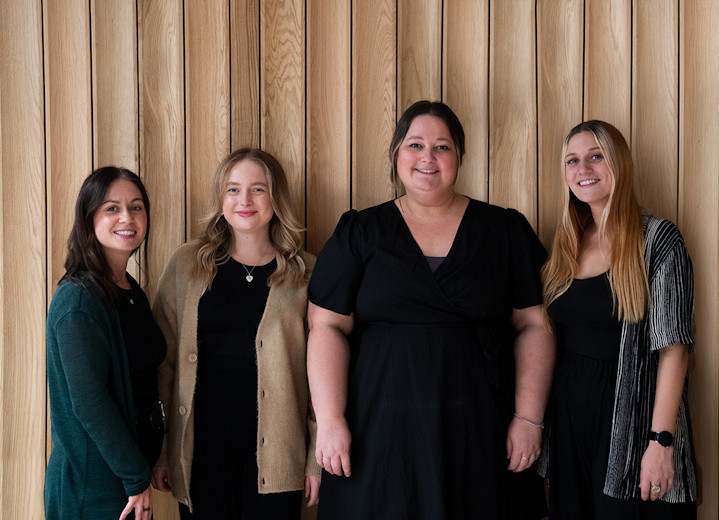 Responsible tourism
Responsible tourism: Family holiday to Peru, wildlife & Incan culture
Environment
From Amazonian rainforest to the Machu Picchu settlement, this holiday takes place in a range of Peruvian environments – environments with immense natural and cultural significance. Throughout, attention is paid to ensuring that these are kept in pristine condition, and that awareness is built about the need to protect them.
The first leg of this holiday is situated in the Peruvian Amazon at the Refugio Amazonas lodge. This is part of Refugio Amazonas, an ecotourism organisation with a reputation and a drive for sustainable living and conservation that dates back to 1989. Not only have they tirelessly worked to safeguard the flora and fauna of the area – they also make it a point to work with indigenous communities.
The lodge itself is built out of forest materials, and the classic rooms used on this holiday are electricity-free. Amenities are simple and in keeping with the natural feel of the place. Outside the lodge, structures like the canopy tower have been expertly built to blend safely into the rainforest setting, while attractions like the Brazil nut trail showcase well-established philosophies of sustainability.
After this, holidaymakers visit a series of Incan sites, including Moray and Machu Picchu. Wherever they go, knowledgeable guides are present to take them on specially-selected routes, allowing them to enjoy these valuable locations without causing damage. Along the way, they will get to find out about the celestial environment at the impressive Planetarium of Casa Andina Private Collection in the Sacred Valley and learn how members of the Patabamba Community live in line with the natural world around them.
Community
For many individuals outside Peru, experience of Incan culture may be rare and brief: spotting an inspiring picture of Machu Picchu, chancing upon a related Wikipedia article, or tasting a bowlful of quinoa in a bid to join the 'superfood' craze.
This holiday allows them to personally experience remnants of the Inca world – not only Machu Picchu, but also the architectural marvel that is Ollantaytambo, and the landscaping triumph of Moray.
In addition, it enables holidaymakers to interact with Peru's living, native inheritance, such as when meeting the Patabamba Community and learning their traditional practice of textile production.
In both cases, a valuable transmission of cultural knowledge is taking place: clients are building a first-hand awareness of Peruvian history and indigenous life. This not only challenges easily-held preconceptions, but also equips them with a lifelong appreciation which can then be shared with members of their own community back home.
In all cases, whether boating through the Amazon or zip-wiring through the Sacred Valley, guides and instructors are regionally sourced. This supports the local tourism industry and provides visitors with a genuine exposure to Peruvian life.
Popular similar holidays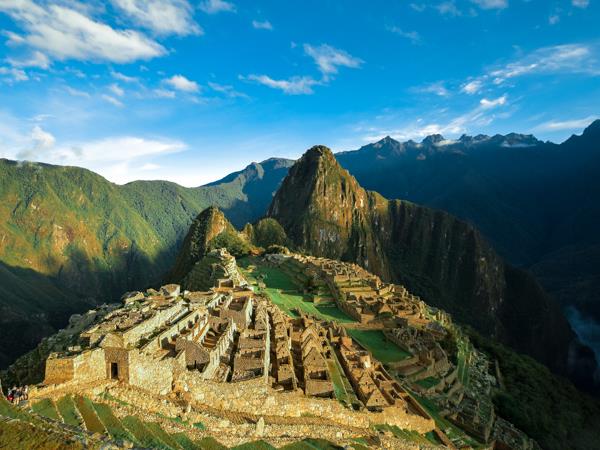 Experience Peru's top sights as a family
From £3620 19 days excluding flights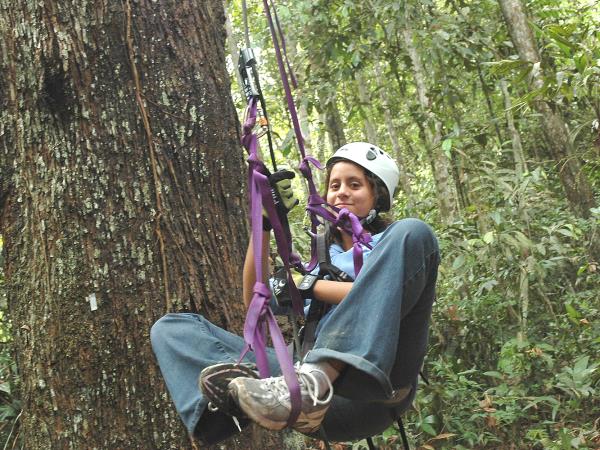 Amazon family adventure holiday, for children aged 4-10
From £675 4 days excluding flights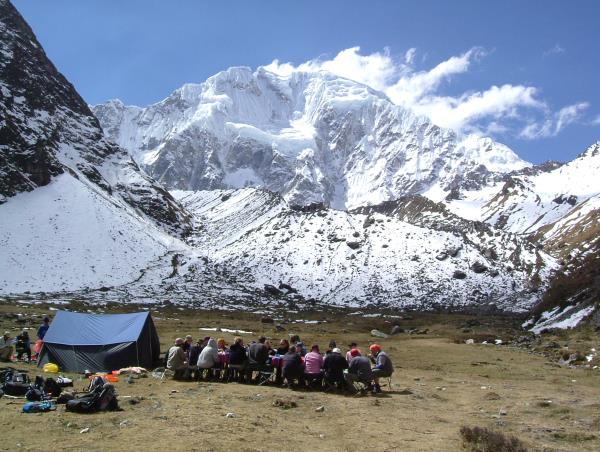 12 day family tour, Cusco to Lima
From £1895 12 days excluding flights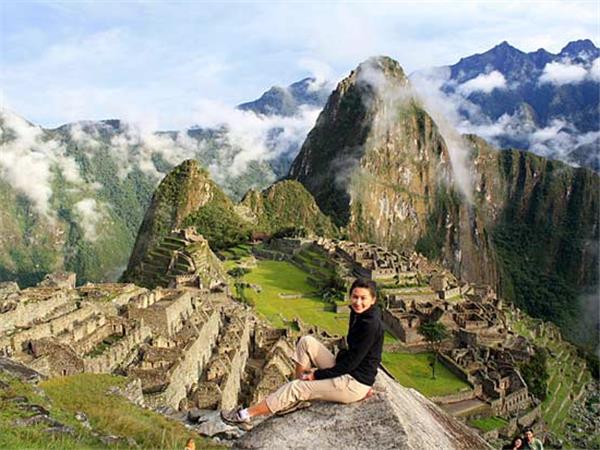 Pretty Sherpa villages and spectacular mountains
From £3099 - £3249 15 days including UK flights