If you would like some help or advice, or just want to discuss your ideas for your next trip, do give us a call.
Check dates
2019: 23 Jun, 30 Jun, 7 Jul, 14 Jul, 21 Jul, 28 Jul, 4 Aug, 11 Aug, 18 Aug, 25 Aug, 1 Sep, 8 Sep, 15 Sep, 22 Sep, 29 Sep, 6 Oct, 13 Oct, 20 Oct, 27 Oct, 3 Nov, 10 Nov, 17 Nov, 24 Nov, 1 Dec, 8 Dec, 15 Dec, 22 Dec, 29 Dec
2020: 5 Jan, 12 Jan, 19 Jan, 26 Jan, 2 Feb, 9 Feb, 16 Feb, 23 Feb, 1 Mar, 8 Mar, 15 Mar, 22 Mar, 29 Mar, 5 Apr, 12 Apr, 19 Apr, 26 Apr, 3 May, 10 May, 17 May, 24 May, 31 May, 7 Jun, 14 Jun, 21 Jun, 28 Jun ...
Responsible tourism
Responsible tourism: Elephant conservation holiday, Cambodia
Environment
The sanctuary is 650 hectares of mountainous, forested terrain and provides a safe haven where elephants come out of work to rest and recuperate. It allows the project to simulate the same environment that mahouts look after and care for their elephants, while providing a large area of forest for elephants to escape human activity for the longest period of time possible during a normal working day.
The elephants are allowed the opportunity to rest and recuperate by taking a hands off approach to them and a hands-on approach to education and welfare improvement. It is a truly unique location in Cambodia. This project is the first of its kind in Cambodia and does not condone any conduct or action that at any point may cause any physical harm to a domestic elephant. This especially applies to any conduct or action that may cause undue fear or stress to a domestic elephant, hindering its welfare.
The project is run from a generator which is only utilised between 6pm and 9pm each day reducing the amount of energy used. Tables at the project are made from locally sourced scrap wood which is also utilised for making pig shelters.
Volunteers are transported in minivans to reduce the number of vehicles being used and are only transported to town at the weekends. Local suppliers are used for food.
Community
The local community is at the heart of this project. Their goal is to work with the local Bunong population (the indigenous community in the region), particularly the owners of the local elephant population to assist them in solving some of the problems that they currently face.
The project provide employment and work based training to members of the local community and mahouts. They also provide support to protect the community's forects and land by enabling them to reclaim their land. They provide medical assistance and education scholarships to the local community They also communicate with local chiefs to identify members of the community who need additional assistance and help them to establish small sustainable businesses. This empowers the local community to support themselves for a more prosperous future.
Volunteers work on projects that directly support the local community as well as working alongside local (Bunong and Khmer) members of staff at the project.
Popular similar holidays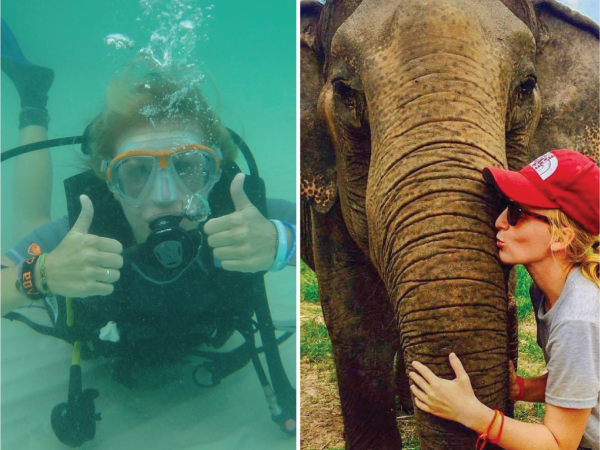 Learn to scuba-dive, build houses & help rescued elephants
From £2099 4 weeks excluding flights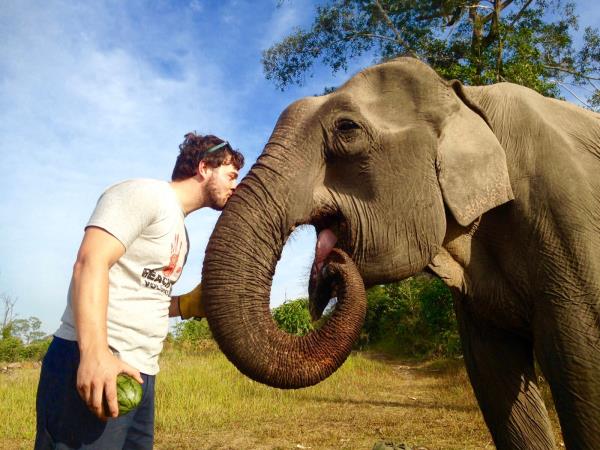 Tax-deductible adventure helping dogs, monkeys & elephants
From £889 8 days excluding flights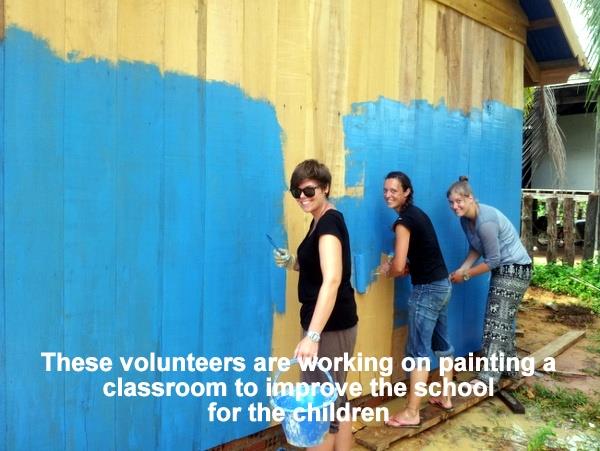 Help renovate and improve community schools, and more
From £645 7 days excluding flights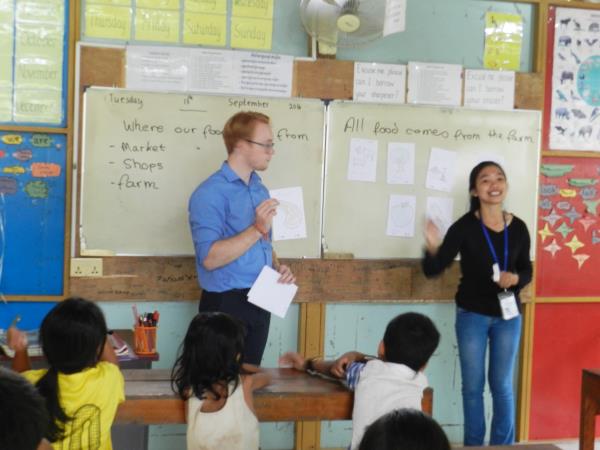 work with a local NGO to support communities near Angkor Wat
From £1218 4 weeks excluding flights