"A three island, small group tour with a focus on nature, combining the birding hotspots of Trinidad & Tobago with beautiful St Lucia, all at a leisurely pace."
Highlights
Four nights in St Lucia | Guided birding throughout | Central Rain Forest belt | Quilesse Reserve and the Vieux Fort wetlands | half day tour of northeast coast | Six nights in Trinidad | Asa Wright Nature Centre | Dunston Cave | Full day excursion to north coast and Morne Bleu | Mt Plaisir Estate Hotel | Leatherback turtles nesting | Riverside birding and wildlife watching | Four nights Tobago | Blue Waters Inn | Guided full day tour of island | Tobago Forest Reserve | Glass-bottom boat to Little Tobago Bird Sanctuary | Snorkelling | Free days
Description of Trinidad & Tobago and St Lucia nature tour
This Trinidad & Tobago and St Lucia nature tour features excellent birding, wildlife watching and the chance to relax and enjoy three very special Caribbean islands. This is a small group tour, with an itinerary deliberately designed to be leisurely. If you prefer independent travel, we are happy to tailor make this tour to suit you.

The twin island state of Trinidad and Tobago is a celebrated birding destination, and on this tour itís combined with St Lucia, which is home to six endemic species and some dozen or so other Antillean specialities. With this wealth of birdlife comes the chance to see Leatherback turtles nesting, too, making this tour a fascinating and rounded wildlife experience. The well paced itinerary means thereís ample time to simply enjoy the natural beauty and warm welcome of this part of the southern Caribbean.

The tour begins in St Lucia, with four nights in a hotel by the beach and days spent birdwatching, looking out for the six island endemics and other Antillean species, often found just a short walk from the hotel. You will find lovely botanical gardens nearby and there is the chance for turtle watching.

Next, fly to Trinidad and spend three nights at Asa Wright Nature Centre. This is the islandís famous birding lodge, a former coffee, cocoa and citrus plantation in Trinidadís Northern Mountain Range where over 180 species can be found. Vines and epiphytes have grown on what was the plantation, giving the place a tropical rainforest feel.

From here, transfer to Mt Plaisir Estate Hotel, facing the lovely beach at Grande Riviere on Trinidadís remote northeast coast. This is a fantastic place for birding and the beach here is not only beautiful, itís the largest nesting site in the western hemisphere for leatherback turtles.

Finally, spend four nights in Tobago, where your base is a beautiful resort on one of the islandís loveliest bays. Itís a relaxed place, with direct access to some of the best diving and birding on Tobago.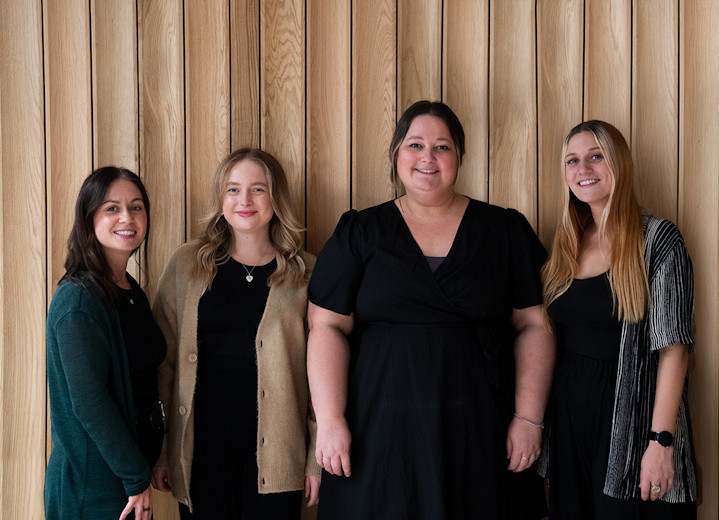 Responsible tourism
Responsible tourism: Trinidad & Tobago and St Lucia nature tour
Environment
Most of the areas that you will visit on this holiday to look for birds and wildlife are maintained and protected and the park fees that are included in this tour, help towards this. The St Lucia Forest Reserve supports the entire breeding population of the St Lucia Parrot and a large percentage of the St Lucia Black Finch population. It also protects all but one of the restricted-range birds that occur on St Lucia. The excellent local guides that will take you out on field trips have been trained by the St Lucia Forestry Department in conservation.
This is also true of all the guides who will accompany you in Trinidad and also in Tobago, where the Main Ridge Forest Reserve is the oldest protected rainforest in the western hemisphere, with plantation owners realising as early as 1776 that they should stop cutting down the forest. Since then 14,000 acres of central Tobago were designated a protected Crown Reserve. On this tour, you will have the opportunity to walk the 5km Gilpin Trace trail through the Reserve with an experienced and knowledgeable local guide, who will ensure that a responsible code of conduct is followed so that any impact on the environment is minimised.
Community
During this trip you will be based at three different properties, all of which are located in rural areas close to the local communities. These hotels are the main source of employment for the nearby villages and local people are trained in a wide range of skills. The hotels that we have recommended in these islands have responded to the demand of environmentally conscious travellers that subscribe to an eco-friendly ethos by examining the sources of energy they employ, sustainability of growth and conscientious waste management practices, and by forging relationships with the communities that host them.
The Asa Wright Nature Centre in Trinidad is committed to conservation education at all levels and approximately 4000 local school children visit the estate each year. The Lodge at the Asa Wright Centre is a comfortable non-profit making hotel, most of their funds come from their guest facilities and you can therefore help them develop their conservation efforts just by visiting the Centre. Furthermore, both the hotels in St Lucia and Tobago are locally owned and managed and employ all staff from the local communities.
Popular similar holidays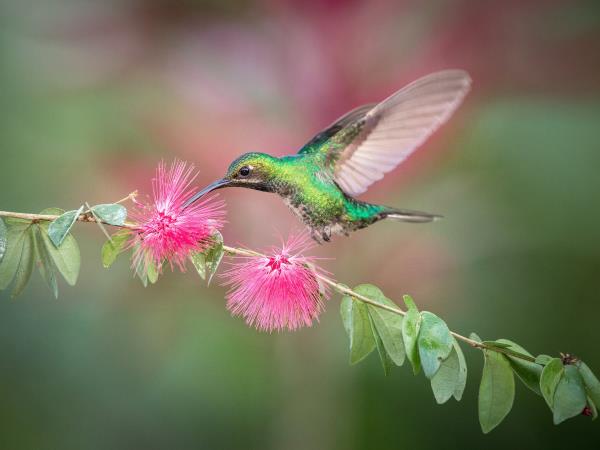 An eco-adventure experience that includes every comfort
From £2995 - £3795 16 days including UK flights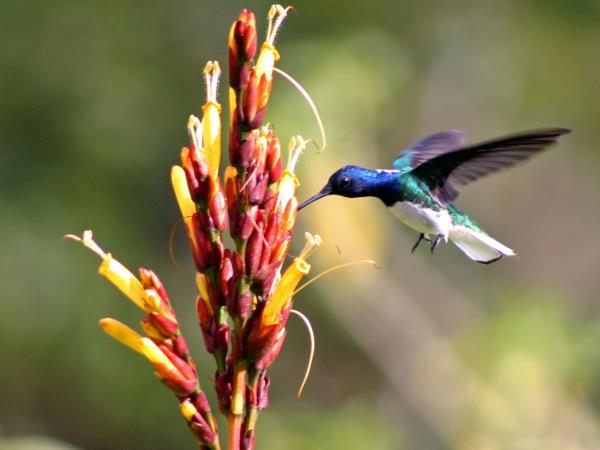 Discover the 450 plus bird species in Trinidad & Tobago
From £3195 - £3695 13 days including UK flights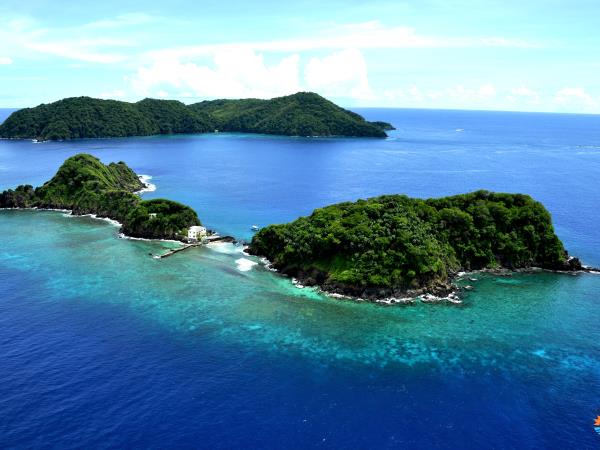 Small group nature experience in Trinidad and Tobago
From £3395 16 days including UK flights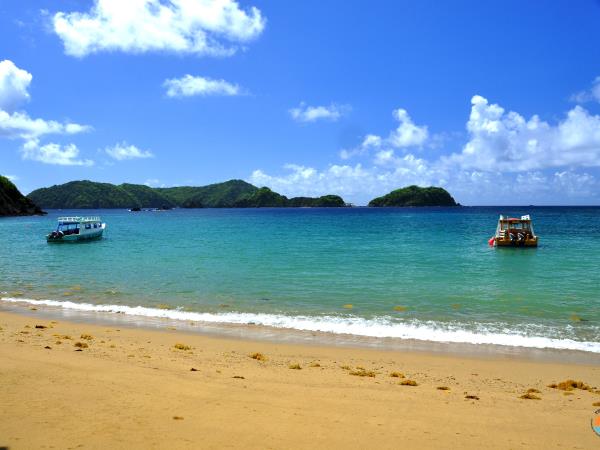 Tailor-made tour to lovely, little, unspoilt Tobago
From £1990 - £2595 12 days including UK flights