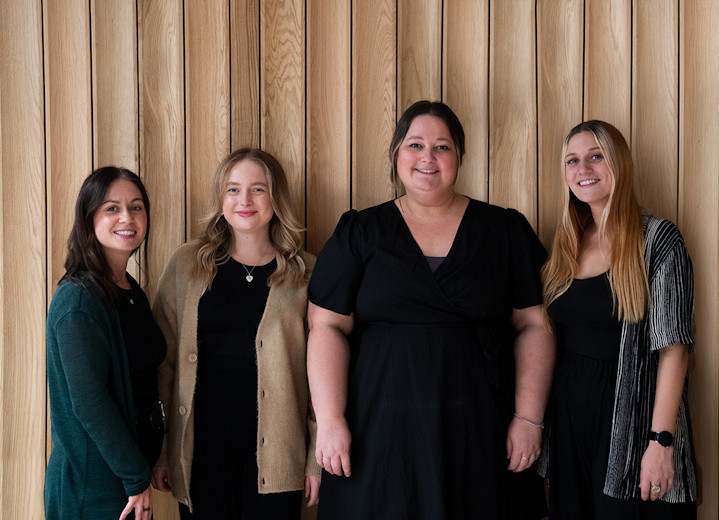 Check dates
2020: 20 Jan, 3 Feb, 17 Feb, 2 Mar
Accessible Overview:
This holiday is a little unconventional because, compared to a beach holiday, it requires your active participation. We are all different and an activity that's straight forward for one person may not be straight forward for another. There is almost always a way of making an itinerary work for everyone and over the years we have acquired considerable experience in making the impossible possible. I am delighted to say that we can accommodate physically impaired riders on any of the India rides. This would allow a wheelchair user, amputee or comparably impaired rider to join a group of able-bodied riders and enjoy the same itinerary. Please note however that these rides are not suitable for a novice rider (able-bodied or otherwise). You would have to have a couple of years' experience and have the stamina to remain in the saddle for long periods of time.
Limited mobility:
Everything that we do is tailor-made so if you have restricted mobility we will ask you some specific questions which will facilitate us to exercise a proper duty of care. Once we have the information from you we can liaise with in-country hotel managers, stable owners or whatever is required to dot the i's and cross the t's.
Wheelchair:
We mainly operate in developing countries so generally speaking we can't provide a special vehicle adapted for wheelchairs; they simply don't exist everywhere. However, we can brief drivers to assist you getting into and out of a vehicle (so long as you're OK with a little mano-y-mano contact?) and your wheelchair can be stowed in the back.
While exploring towns and staying in urban hotels wheelchairs can be provided as required. So absolutely no problem. However, all Heritage hotels, especially the older, historic ones such as Mehansar Castle and some of the other forts and castles we stay in, wheelchair ramps simply don't exist, so we would have to think about something to get disabled riders up the stairs and to navigate some of the more twisty corridors, but a solution can be found. I think a rider who is 100% dependent on a wheelchair might find things very difficult, but if they can manage with crutches (and assistance) for short distances (5 or 10 metres) then we can make these rides work.
Visiting the tiger sanctuaries is vehicle-based, so no problem. Other famous sites such as the Taj, the Delhi street food tour and exploring Jaipur are all straight forward to adjust.
Blind or partially sighted:
There is no 'one rule fits all': please speak to us and we will run through the specifics of a given itinerary. As an example we have experience of a rider with 90% sight loss who completed a riding safari in Rajasthan. His wife accompanied him to provide an interpretation of the terrain ahead, and we paired him with an ultra-reliable horse. There was no jumping involved. Information in braille is not generally available overseas but local support from dedicated personnel is excellent.
Deaf or limited hearing:
Air travel is feasible, even for a solo travelling deaf person. Once in-country we tend to hold daily briefings which can be summarised and relayed one-to-one from group leader to specific client.
'Free from' food:
We send all travellers a questionnaire specifically asking about their dietary needs and any allergies. This is standard practice. Do please be as thorough as possible in the information you provide us.
LGBT:
There should be no issues for LGBT guests travelling in India.
Responsible tourism
Horse riding holiday in Rajasthan, India
Carbon reduction
Your holiday will help support local people and conservation. We must also reduce CO2. Learn about the CO2 emissions of this holiday and how to reduce them.
Environment
Travelling on horseback has minimal impact on fragile environments. It is the height of low carbon transport especially when compared to a 4X4. The very nature of this sort of holiday means we reduce our use of resources such as water and energy.The camps and lodges that we patronise are constructed from local materials and are 100% solar powered.

We take horse welfare seriously and ensure that the horses are well fed and well treated; no harsh aides are used (no gags or spurs) and a thorough anthelmintic regime is followed. We ensure that rider's weight falls within limits set by the stable and where the weight-limit is exceeded, a second horse is provided, ensuring that no horse is over-worked (each one works half a day). We ensure horse and rider are matched so that neither struggles.

Rides are capped at 12 persons (max) and we often run with fewer riders thus ensuring that the rides are a positive addition to the environments rather than overwhelming them.

In addition we remain committed to the conservation and preservation of the wildlife and the communities with whom we partner. One of the places we visit and support whilst minimising our human impact is Fatehpur Beed which is a remarkable "oasis" of conservation 70 km² and refuge to many species of desert plants and animals including desert fox, jackal, blue bull and several other antelope species. This is a conservation area where free from human interference a semi -forest area has developed in arid conditions.
Community
Indigenous communities who live in these pristine areas are best-placed to protect them and we in turn help to empower them by employing them with a fair salary, thus sharing the benefits of tourism.

Local people are trained in horsemanship, guiding and skills to run a camp. These skills are transferable and ensure people are employable thus helping to alleviate poverty Everyone involved in this operation has a stake in protecting wildlife and the habitat.

The Local Community
The income generated from this trip flows down through the local community via specific training in horsemanship, camp management and English language training.

Rider information.
We provide all of our clients with a personal "Field Manual" which is a destination-specific guidebook to help each person prepare for life overseas so that a collision between cultures is avoided. This manual helps travelers engage positively and actively with the local community and learn more about them.
Popular similar holidays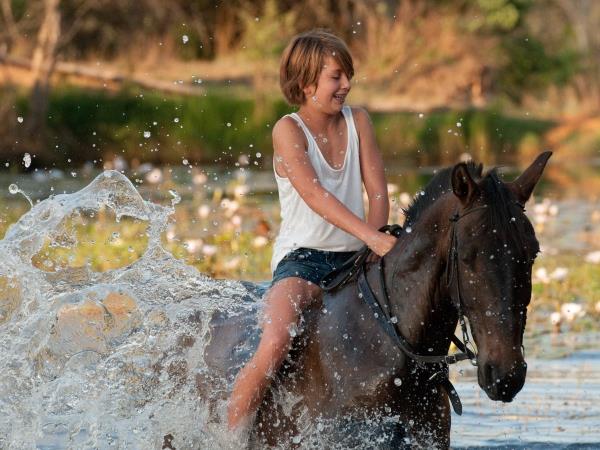 Family horse riding safari holiday in South Africa
From £1525 9 days excluding flights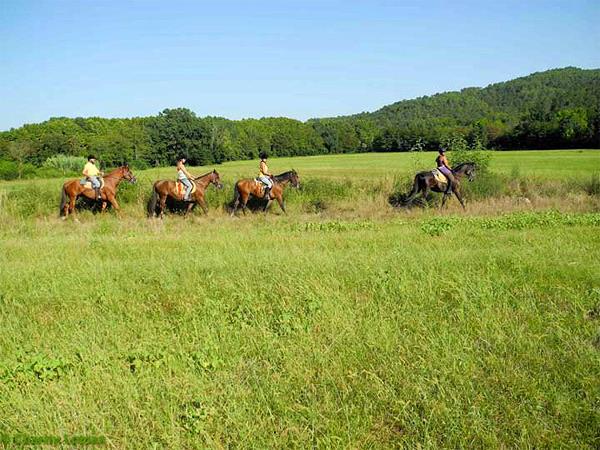 Horse riding in the beautiful Catalan countryside
From €734 - €1165 8 days excluding flights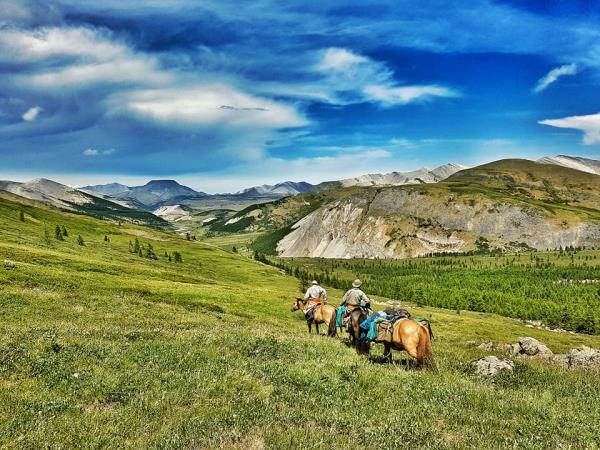 An adventurous cultural experience in northern Mongolia
From US $2225 - US $3490 13 days excluding flights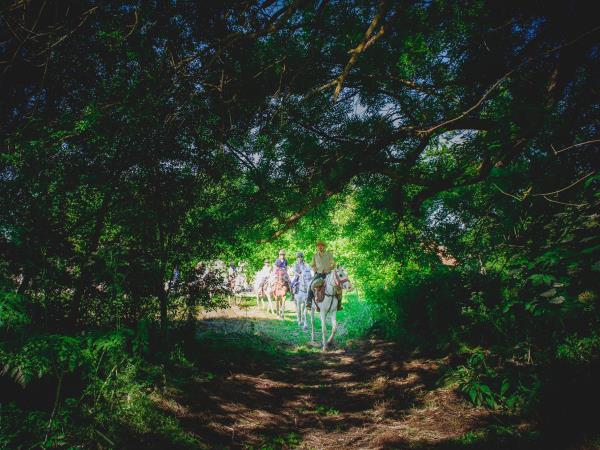 Enjoy Europe's last riding heaven
From €1180 - €1416 7 days excluding flights