"Three beautiful destinations, within the Cotswolds and the Jurassic Coast, with flexible self guided walks in each and beautiful accommodation, too."
Highlights
Self guided walking | choice of destinations | Kingham | Winchcombe | Swanage | personalised itinerary | quality ensuite accommodation | full English breakfasts | detailed route directions | marked-up Ordnance Survey maps | commentary notes on features of interest | nature guide | 9am- 9pm phone support
Description of Cotswolds and Jurassic Coast walking holiday, UK
On this Cotswolds and Jurassic Coast walking holiday, UK, choose from three destinations, all Areas of Outstanding Natural Beauty:

Oxfordshire Cotswolds 2-3 nights, two full day walks and one village walk
Gloucestershire Cotswolds 2-3 nights, two full day walks and one village walk
Dorset's Jurassic Coast 2-3 nights, two full day walks and one town tour

The Cotswolds highlights include stunning, unspoilt landscapes, well away from the usual crowds; delightful honey coloured stone villages full of architectural gems, from great manor houses to ancient churches, and gently rolling countryside with panoramas constantly unfolding before you. This is countryside which inspired Edward Thomas and Jane Austen. In the Oxfordshire Cotswolds stay in the picturesque village of Kingham; in the Gloucestershire Cotswolds, in the lovely little town of Winchcombe.

Dorset's Jurassic Coast is a renowned World Heritage Site, noted for its stunning coastal and downland scenery and highlights include walking to Corfe Castle and returning by steam train, and stone clad villages with atmospheric old inns for lunch. You have the option to walk just the morning or afternoon loop, or both, and you'll stay in the delightful seaside town of Swanage.

Our comprehensive route notes guide you with ease along the most scenic paths. Detailed commentaries on the countryside and places of interest along the way, further enhance your experience. We offer a choice of hand-picked hotels and B&Bs to best suit your budget. All walks and destinations on this holiday can be reached by public transport or included taxis.

Day-by-day itinerary
| | |
| --- | --- |
| Kingham | Having settled in, we recommend our short tour around historic Kingham, later dining at your chosen restaurant. We guide you around the best of the village, highlighting its most important features and explaining some of its history. |
| Kingham | A short included taxi ride takes you to the delightful village of Cornwell with its splendid manor house and secret church. The path leads on to an ancient Iron Age site before reaching the first of five extraordinarily pretty villages huddled in peaceful wooded valleys. Idyllic Adlestrop was immortalised by Edward Thomas and Jane Austen. Each village of honey-coloured stone has an ancient church and grand houses. Chastleton House, for example, is a Jacobean gem nestling in a gloriously tranquil, unspoilt setting. We recommend lunch at an old inn where you can sample the delights of real ale and a particularly imaginative menu. Finally, there's Lady Bamford's Daylesford where, time permitting, you could indulge in a cream tea before making your way back to Kingham. (9 miles/14 km, moderate walking with few gradients) |
| Kingham | Today you'll visit the Slaughters. Lower Slaughter, noted for its magnificent gabled manor house, enjoys a beautiful riverside setting. Upper Slaughter comes complete with ford, ancient church and magnificent manor house. This is real England pure and simple and quintessential Cotswolds. Listen only to the sounds of sheep and babbling brooks as you traverse a landscape bisected by sparkling streams. Bourton-on-the-Water provides enticing opportunities for lunch. You'll cross its quaint bridges to traverse picturesque landscapes dotted with lakes and historic remains. Back in Lower Slaughter you could finish on the sloping riverside lawns of a 17th century hotel, perhaps indulging in another cream tea! (7 miles/11 km, moderate walking with very few gradients). Transfer to Winchcombe if you have chosen to include the Gloucestershire Cotswolds and, time permitting, take our town tour before dinner. |
| Winchcombe | Today's ancient trackways combine splendid landscapes with outstanding historical appeal. Discover the exquisite and totally unspoilt villages of Stanton, Stanway and Snowshill. All are set in a classic Cotswold landscapes where the works of nature and the works of man merge magnificently together in perfect harmony. Highlights include clusters of exquisite cottages of golden stone, a fine medieval tithe barn, an incomparable manor house and impressive gatehouse, one of the architectural treasures of the Cotswolds. A splendid afternoon ridge walk on the Cotswold Way provides glorious views across Broadway to distant horizons as far as The Malvern Hills and the Vale of Evesham. Back at Stanton, the beautifully-situated Mount Inn beckons for a farewell drink before returning to Winchcombe. (7 miles/11.25 km, Moderate) |
| Winchcombe | Today you'll follow in the footsteps of pilgrims to the atmospheric and romantic ruins of Hailes Abbey, once a popular pilgrimage centre. Nearby Hailes Church is renowned for its internationally important medieval wall paintings which attract visitors from all over the world. The tiny hamlet of Farmcote is utterly enchanting with its Saxon church, golden without, whitewashed within. Enjoy a picnic on the valley's wide wild banks awash with wild flowers, a perfect place for a picnic. Today you'll enjoy views stretching across the Severn Vale to the Malvern Hills beyond and the blue line of the Welsh Marches. Sudeley Castle is another historic Cotswolds highlight with its numerous royal connections spanning a thousand years. Here you can visit the final resting place of Catherine Parr and enjoy award-winning gardens and a cream tea on the terrace before strolling back to Winchcombe. (7 miles/11.25 km, Moderate). |
| Swanage | Transfer to Swanage on the coast and settle into your accommodation. Listen to the sound of seagulls as you discover something of the town's past and its famous personalities. Having explored the pleasures of this delightfully charming Victorian seaside resort, we recommend dinner at one of the best restaurants in town. |
| Swanage | Today you'll take the bus to Studland with its beautiful bay, sheer-sided pinnacles and famous arches of Old Harry Rocks. Superb seascapes surround you, reaching across Swanage Bay to the distant Isle of Wight and across the vast expanse of Poole Harbour. Studland has an ancient church and, after lunch at the village inn, a number of contrasting landscapes: wild heathland, more seascapes, windswept downs and a memorable ridge walk to Corfe with its imposing castle ruins. Having explored the village and castle it's time for tea in the 18th-century tea rooms before taking the steam train back to Swanage. (5 or 9 miles/8 or 14.4 km, moderate walking). |
| Swanage | From the attractive stone-clad village of Worth Maltravers you'll explore the best of the coastal path and surrounding countryside. Dramatic seascapes abound and you'll enjoy some of the finest coastal walking in south west England. Great wedges of ancient rock push against the sea; there are cliff-side quarries to explore as well as a tiny 11th-century chapel and a Coastguard Station. There the coastguards will happily explain something of their all-important work. There's extensive bird life and you may well spot dancing dolphins as you gaze in awe at 200-million-years-worth of geology laid down on this coast. Contorted and crammed into this area of 60 square miles these rocks will enable you to appreciate why this Jurassic Coast has been awarded the status of a World Heritage Site. (5 or 9 miles/8 or 14.4 km, moderate walking) |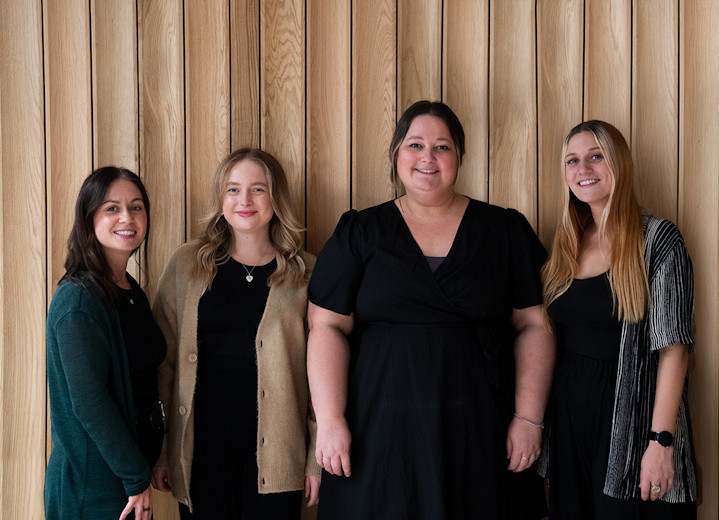 Departure information
This trip can be tailor made throughout the year to suit your requirements
Responsible tourism
Responsible tourism: Cotswolds and Jurassic Coast walking holiday, UK
Environment
Walking is the least carbon intensive way to travel and ensures that the environmental impact of our walking clients is kept to a minimum. Where it is necessary to travel by means other than on foot, we encourage the use of public transport; if that is unavailable we recommend local transport companies to reach the start of the walk.
We believe that by encouraging walking, the least carbon intensive way to travel, the environmental impact of our groups is kept to a minimum. Where it is necessary to travel by means other than on foot, we encourage the use of public transport. We aim to balance the environmental impact of travelling with the immense benefits sustainable tourism can bring to rural destinations and to local economies. We focus our walks on areas that are as much as possible 'off the beaten track', providing our clients with authentic experiences and, as a result, a memorable holiday very far removed from mass tourism.
Since launching our company in 1995, we have introduced thousands of people to the benefits of walking in the countryside, experiencing good, clean air, exercise, companionship and natural beauty. Our walking holidays in this area enable our clients to explore and enjoy the beauty and history of this very special area while avoiding the much-used end-to-end stampede along the route which is promoted by most walking companies. All our clients are informed and encouraged to respect the environment, to buy local food, souvenirs, use public transportation that benefits locals.
We periodically remind people about the fragility of the countryside and how they should protect it and observe the Country Code. We also use the commentaries, an important feature of our walks, to promote an appreciation of nature, the trees, flora and fauna, food production, geology and over the years we have helped people to identify plants, trees, etc. We discuss local architectural practices, cuisine, wines, festivals and participate whenever possible. We also introduce literature and poetry into our walks to illustrate how the countryside and the natural objects in it has inspired some of the greatest poetry of the English language.
Our Routes: We use only established rights of way and public footpaths and avoid those which have become eroded through over-use.
Travellers Code of Conduct: Our clients are sent accurate pre-trip information which includes a reading list to enable clients to understand something of the politics and history and culture of the country they are visiting. We applaud hotels who use electric rather than power showers and showers rather than bathtubs and discourage the practice of changing towels on a daily basis. We communicate these best practices to our clients at appropriate opportunities.
In our small home office we recycle paper, cardboard, ink cartridges and printed material. We purchase recycled printer cartridges, paper, envelopes, labels, pens, toilet tissue, bin liners. We turn off printers, photocopiers, computers, battery chargers and transformers at the end of each day and avoid 'screen savers', use energy-efficient bulbs and low-energy appliances. We cut CO2 emissions by keeping thermostats at the lowest comfortable setting. We do not use tumble dryers nor take disposable plastic bottles to the countryside, instead promoting the use of water bottles manufactured by companies like Sigg.
We keep our customers informed electronically via email, electronic newsletters and our website. We encourage clients to remit their payments electronically via PayPal or by bank transfer.
Community
We endeavour to balance the environmental impact of travelling with the benefits that sustainable tourism brings to the local economy. We use family-owned accommodation which employ only local staff, where possible. In choosing to lunch at local restaurants we are patronising establishments which employ staff from the local rural community. Where no pub or restaurant is available, we recommend purchasing supplies at the village shop.
We recommend restaurants for dinners and lunches, using mostly establishments using locally sourced produce purchased from local farming families. When packed lunches are required, we recommend local bakeries, delicatessens and fruiterers for supplies. We also promote the use of various tea shops and cafes along the route.
We choose the best walks available which may not always start directly from a railway station or hotel. Therefore we recommend using the local bus to and from the start of the walks. Occasionally it may be necessary to employ a local taxi service; over the years we bring repeat business to them.
Bringing people to a new region, arranging their accommodation and food, transporting them from place to place, walking the ancient footpaths, visiting their pubs and restaurants and teaching through carefully-researched commentaries something about the area's rich history, culture and folk law, has the effect of giving people a sense of community with the place. People often return on their own or with friends, visit the same pubs and renew their sense of being at one with the beautiful local countryside.
Popular similar holidays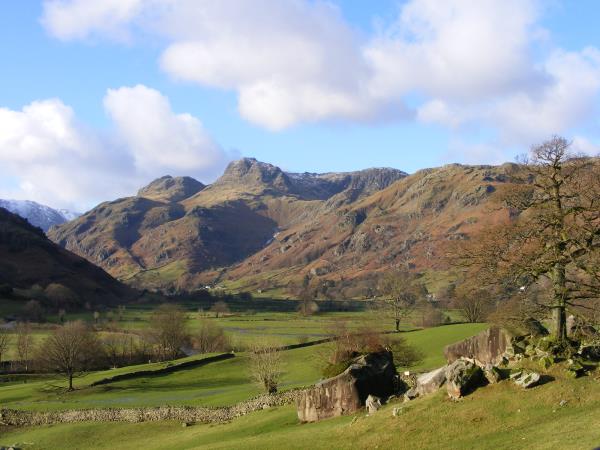 Walking Holiday in England's Lake District The Cumbria Way
From £675 - £981 10 days excluding flights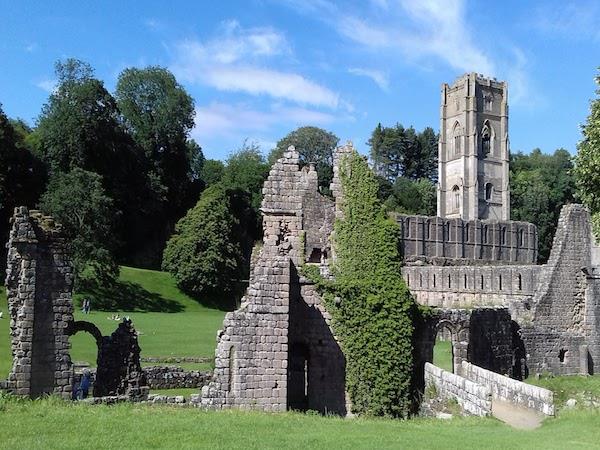 A guided 12th century walk, York to Fountains Abbey via Ripon
From £350 4 days excluding flights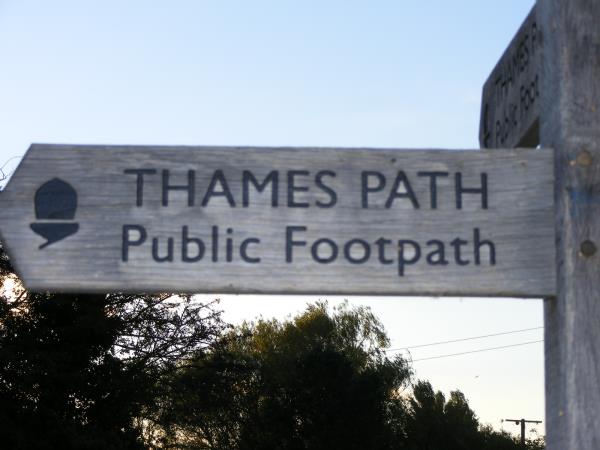 Follow the Thames river from its source in the Cotswolds
From £763 - £1071 8 days excluding flights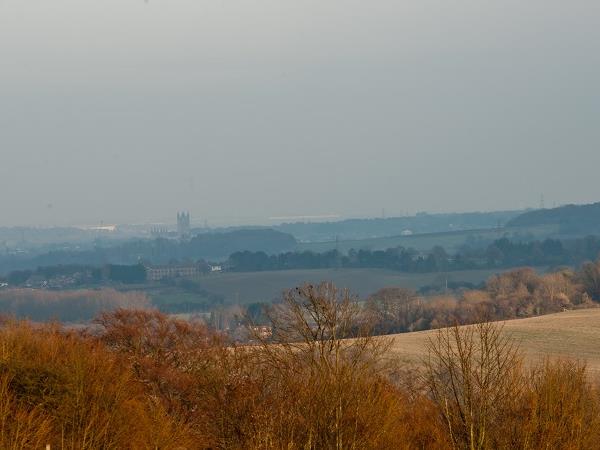 Discover Kent's history, its landscape and its people
From £649 6 days excluding flights