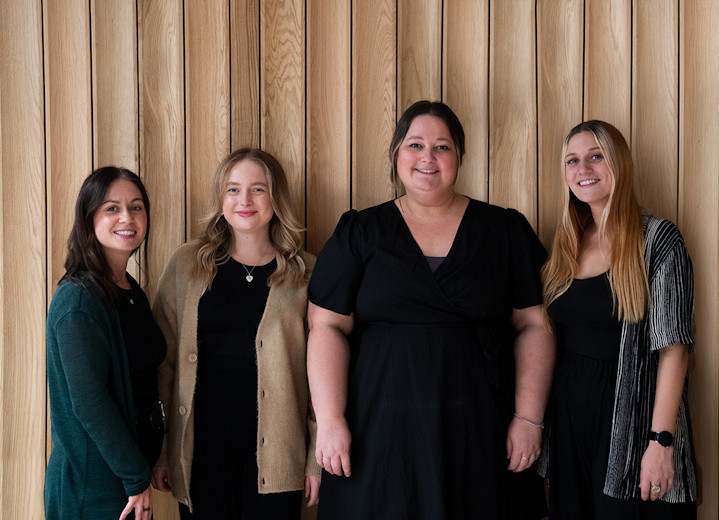 Departure information
This holiday can be booked at any time. We're here to design your perfect family adventure. You may wish to travel just as you see the itinerary below, or change it to add your very own special touches. Our destination experts are on-hand to help you create your picture-perfect holiday.
Holiday type
Tailor made family holidays
What are the main benefits?
A tailor-made holiday is a unique experience designed to match exactly what you'd like to do. For the past 20 years, we've specialised in family adventures – so we're perfectly placed to create a bespoke trip with mum, dad, kids, and maybe even grandparents, in mind. Our dedicated team of specialists has young families, and they've travelled with kids in tow – so they know what it's like and what you'll need to make your trip flow.
How much does it cost?
A tailor-made family trip doesn't have to break the bank. We can help you choose the mode of transport, style of accommodation and activities in your itinerary that will perfectly match your budget. Over the years we've built our supplier relationships to enable us to get the best possible price for your trip, and gathered a lot of tips and tricks to create a perfectly-balanced journey. Our aim is to deliver authentic travel experiences every time.
How much support is there?
You'll be accompanied by one of our specially-trained tour leaders during your holiday, who's there to find that family-friendly restaurant, make the jungle come alive or show you the hidden tunnels at the temple. You'll be met at the airport on arrival and have your leader's and our UK office's full support during your trip, whatever you choose to do.
We think a family tailor-made adventure is the perfect way to enjoy the world in safe hands but with your own stamp of individuality.
Responsible tourism
Responsible tourism: Family holiday to Thailand, tailor made
Environment
The very ethos of our style of travel is responsible; small groups, just your family and friends, travelling on an itinerary planned with your family in mind, by a team of experts in close collaboration with our in-country team of locals who know the area like no others. Throughout the planning process and during the operation of your holiday steps will be taken to ensure negative impacts on the environment and cultures being visited are minimised and positives are maximised.
You'll journey by a variety of local transport, including long tail boat and local bus, while the longest distances on the trip (to and from Chiang Mai) will take place by train – a great way to see the country and one of the most environmentally friendly ways to travel, reducing your holiday's carbon footprint.
Your holiday will support conservation projects, both through the entrance fees into the protected National Parks, and with your visit to the fascinating Elephant Nature Park, an internationally recognised rescue centre and sanctuary for distressed elephants from all over Thailand. We do not promote elephant rides on our trips and there is not the opportunity to do this activity at the Elephant Nature Park, instead your visit supports their rescue work, and offers a glimpse into the world of these magnificent beasts in a responsible environment.
You'll explore the Hua Tung community forest in the company of local guides, helping ensure that your visit protects and preserves this wonderful environment while at the same time giving your family a great insight into the herbal medicines and wild foods that have been used by the locals sustainably for generations.
Your tour guide will be on hand throughout your trip to encourage your whole family to take steps to ensure that your journey is environmentally responsible as possible. They'll assist with the appropriate disposal of rubbish en route, recycling wherever possible and will encourage you to use refillable water bottles rather than purchasing regular supplies of bottled water. If filters and purifiers aren't available, they will encourage the purchasing of larger bottles and decanting them to cut down on wastage.
The sale of bottled water contributes to an enormous environmental problem around the world. In addition to the water in bottles, the production of a 1 litre plastic bottle takes 2 litres of water and 200ml of oil. Once discarded a large proportion of these end up in limited landfill or discarded in waterways and natural environments and we believe that their use should be discouraged.
Community
We use local suppliers where ever possible, from hiring the kayaks some opt to take along the River Kwai, to the operators of the cooking class you might like to take in Chaing Mai, to the actual Thai team that we work with to design your tour (including your tour leader).
Should you include the village homestay in Ban Hua Tung in your itinerary, your local hosts will benefit directly from your visit, as will our local guides in the community forest.
Your family will stay in smaller, locally owned hotels and eat in friendly, small restaurants, favouring traditional dining and supporting local enterprise over larger chains. Should you want to try some of Thailand's famous local street food, your guide will be on hand to point you in the right direction. All of these small actions ensure that the financial benefits of your visit go directly where it is needed most, into the local economies and supporting the regions which your family are exploring.
When travelling through South East Asia, we encourage your family to dress conservatively and respect the culture, particularly outside the major cities where more traditional values are dominant. For example, knees and shoulders should be covered particularly when visiting temples and places of religious significance.
Popular similar holidays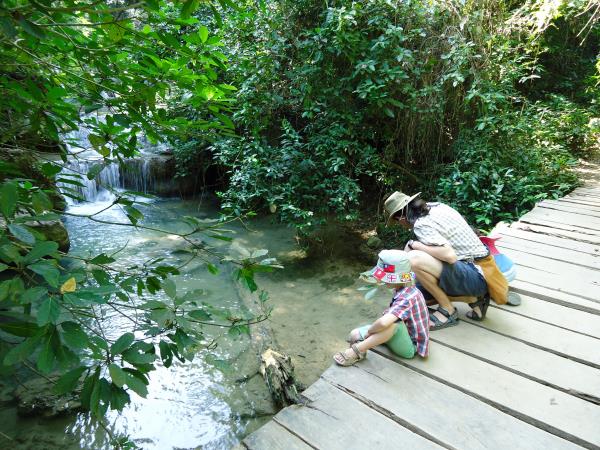 A fabulous family holiday including the best of Thailand
From £1450 - £1650 15 days excluding flights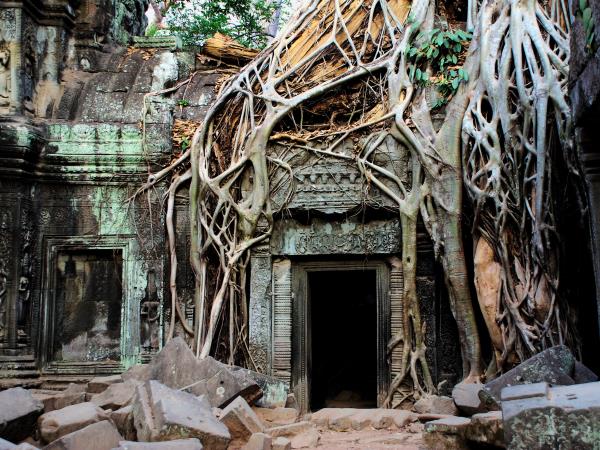 Family tour: Cambodia and a tropical Thai island
From £2365 - £2565 14 days including UK flights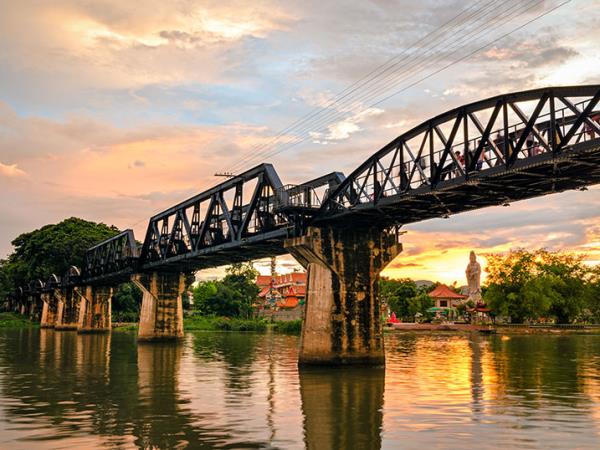 Activity packed family holiday in the land of smiles
From £1750 - £2500 13 days excluding flights