"A tailor made trip of a lifetime, learning to be a dog musher, sledding the wilderness trails of snow covered Yukon. Just check out all the 5* reviews. Barkingly beautiful. "
Highlights
Whitehorse | Fish Lake Valley | Jackson Lake | Copper Haul Road | MacIntyre Mountain | Kwanlin Dun First Nation Traditional Land | Stay at wilderness ranch | Full on mushing experience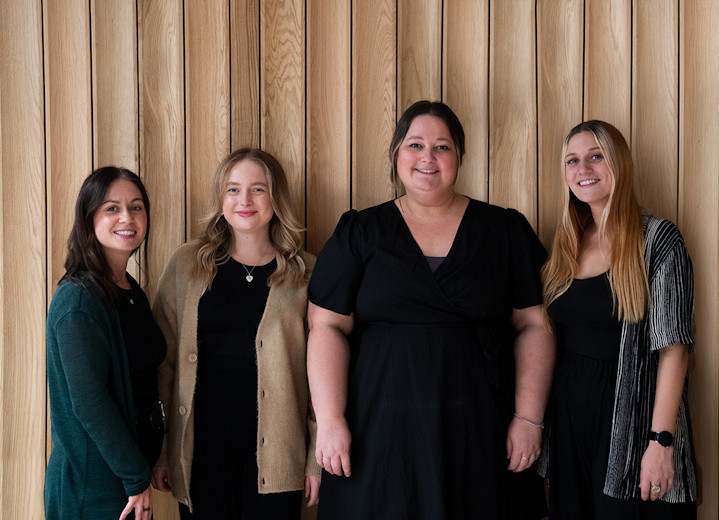 Departure information
This trip can depart any day between mid November and April
Our top tip:
Pack lightly. Just bring thermal (not cotton) layers, and hire the heavy gear from the experts on the ground.
Trip type:
Tailor made. Variable length according to experience.
Activity level:
Beginners welcome, although good fitness level required.
Accomm:
Basic, wilderness cabin.
Included:
Whitehorse transfers, accommodation, all meals, sled and huskies, helmets, boots.
Solos:
Solo travellers welcome. Surcharge for own room when available.
Holiday type
Travelling with a local operator
This holiday is operated by a company based in the holiday destination and they will be able to provide expert local knowledge. They will be able to tailor make your holiday to suit your requirements not only concerning the dates of travel but also typically the standard of accommodation, and thus price. It is rare for local operators to be able to help with the booking of your flights.


Responsible tourism
Responsible tourism: Yukon dog sledding holiday, Canada
The experience staged here is fittingly harmonized with this land's history and the meeting of cultures it has made possible since the Gold Rush days. The ranch offers simple comforts without running water nor electricity. We use propane lighting; we burn wood for heat, much like the first visitors of European stock did in the late 19th century. If the rugged northern landscape of the Yukon River basin maintains much of its wilderness character today, this operation only enhances it for visitors.

Our trips are not escorted by snowmobiles or any type of motor vehicles. Snowmobiles are used only for emergencies and sometimes to haul supplies to the camp. Transportation is by dog sled and horse only. The impact on the environment is minimal in the sense that we take out everything we bring onto the land. Refuse and human waste are bagged.

Conservation officers come out regularly to monitor our activities, which are licensed by a territorial wilderness tourism regulatory body which requires us to submit annual reports on everything from the number of guides we use and their qualifications, to the number of guests we take over the land and the specific areas we visit with them throughout the year. Trip duration and type, as well as any secondary activity we might engage in while guests are with us are also reported as part of this process.

Because of the way we run our trips, the Kwanlin Dunn First Nation allows us to travel over their land for part of our journeys. We, in turn, give them access to our land. Dog sledding is an integral element of the local culture throughout Yukon. It allows travellers to look at the land through a different lens, one that engages participants in a profound manner; one that capitalizes on the ancestral relationship between humans and their domesticated canine friends.

Most of the guides are native to the area, they keep coming back to lead trips year after year because of the income, but also because of the opportunity this responsible tourism offering provides the staff and guests to help preserve a tradition that is very much part of the cultural fabric of the Yukon Territory.


5 Reviews of Yukon dog sledding holiday, Canada
5 out of 5 stars
---
Reviewed on 18 Mar 2014 by Ali Barned
1. What was the most memorable or exciting part of your holiday?

Working with the dogs was my favourite part of the trip. I loved meeting all the
different dogs and getting to know their different personalities. They are such
great workers and I miss them now I am back home.


2. What tips would you give other travellers booking this holiday?

I have had surgery on my knees and the sledding did cause a bit of pain for me.
If you are fit and healthy then you should be fine and enjoy the trip. There was
no power at the lodge where I stayed but it was very enjoyable to live without
any technology for the two weeks I was there.


3. Did you feel that your holiday benefited local people, reduced environmental impacts or supported conservation?

It definitely benefitted the dogs, all they want to do is run. It was a very environmental friendly holiday as no electricity or technology are used for the entire trip. The dogs love getting out on the trails and it's great to get out in the fresh air.


4. Finally, how would you rate your holiday overall?

I had an amazing two weeks! If you are thinking about it, book it! Even with my dodgy knees, and that I wasn't able to do all the runs, I still had a fantastic time and want to go back. The guides were all fantastic, and had different tips and tricks for sledding. I loved the dogs and miss my team. We had terrific home cooked meals every morning and night. Every aspect of the trip was great, thanks to everyone at Sky High Wilderness Ranch!
---
Reviewed on 07 Apr 2011 by Helen Weir
1. What was the most memorable or exciting part of your holiday?

The Alaskan Huskies!!!! The dogs are just incredible... athletic, fascinating to watch, and beautiful. Our guide Laird was fantastic as were all the other people at the ranch. This was a 'working' adventure and we did work. We started each day with breakfast, packed a sandwich and thermos, went down to the dog area, scooped poop, readied the dogs/sleds and off we went! Everyday was a new adventure. Back for late afternoon snack, clean up then dinner. The meals were made from scratch - everyone pitched in cooking and with the clean-up.


2. What tips would you give other travellers booking this holiday?

Travel light and do the layers. I purchased 'Hot Chillys' #10 thermals top and bottoms and they worked well. A pair of light weight ski pants, fleece top (thin worked for me), wool sweater, scarf, thin fleece gloves and hat. I rented their jacket/coat, sleep bag and mits. I was there in February so needed a pair of boots for going potty outside. Wear house light weight shoes for inside. Knowing how to ski/cross country would be an advantage as trails up and down and switch back. There is no power (they use propane) so no cell phones or TV.


3. Did you feel that your holiday benefited local people, and minimized impacts on the environment?

The benefit is for the dogs. They are treated with respect and are loyal and very friendly and they do get excited :) I have fond memories of all the dogs from my team. The ranch recycles everything. The dog poop is scooped and sent to a company for recycle. Local people do work at the ranch.


4. Finally, how would you rate your holiday overall?

I had a fabulous time. Pushed my limits. I am a back packer so I knew what the lodge was like and what my out put would be... We all worked hard but worked together. Met some very cool people. Whitehorse (was only there on arrival and departure day, is a great town. Small but perfect. The whole area in Winter is very 'white', pristine and kickback. I say, go and play and learn something new. Most people I know are just amazed that I booked this trip on the spur of the moment and went alone. I am glad I did... this has been 'one' of the best holidays I have been on... I like the 'working' vacations. My next trip maybe Cambodia teaching English...

---
Reviewed on 12 Apr 2010 by Lee Unsworth
1. What was the most memorable or exciting part of your holiday?

I would say the trip up to the trappers cabin to stay overnight as this was a pretty challenging run with the dogs but truly awesome once we got up into the mountains. Some of our group did decide to take a few of the downhill stretches trying out various "freestyle" methods of dog sledding... on knees, stomachs and backs...

Also, falling in love with at least couple of my dog team. (Gomer / Riley / Amigo / Leica / Yoda / Boomer) If I could have brought them home I would. And the food - what we were given to eat was fantastic EVERY day. Our guides looked after us both outside and in!


2. What tips would you give other travellers booking this holiday?

Expect a bit of hard work if you want to do the higher trails… but you will reap the rewards! If you are new to dog sledding as was I, try to anticipate the hills and jump off and help them a little before they grind to a halt and you will keep them moving rather than leaving it until they have pulled as far as they can...They do appreciate it!

Don't "over-pack". You need thermals etc, but don't think you need to be changing clothes every day. We took far too much and didn't use half of it. The fact is, it is pretty "sweaty" work and you just have to go with the flow. Its not a fashion parade. :) Also don't take thick clothes...layer.

Don't be afraid... when you see a grizzled giant 7 foot tall mountain man looming toward you through the trees... that's just Ian, he owns the place. :) He's a true gent.


3. Did you feel that your holiday benefited local people, and minimized impacts on the environment?

I would say running dogs through the mountains is very environmentally friendly.


4. Finally, how would you rate your holiday overall?

Fantastic. I have always wanted to try sledding and finally did. Now I just need to convince my other half to go again next winter!

Read the operator's response here:
Thank you for sharing your appreciation of the journey you both went on with us, and for the useful packing tips.

While this is definitely a more active kind of Canada holiday, it is still one that people of all ages who are reasonably fit can safely engage in. As you mention, participants are able to go all out if they choose or to step aside, enjoy nature, take photographs and drink tea while at camp out in the Yukon wilderness. Small groups allow individual passions to be fulfilled in a way that is rewarding for all.

Guests like you help us positively influence the importance of preserving wilderness areas and of developing Yukon tourism products that truly tap into the distinctive character of destinations.
---
Reviewed on 10 Feb 2009 by Alessandra Badino
1. What was the most memorable or exciting part of your holiday?

A very difficult task to single out a moment of so many amazing memories of my 15 days in the Yukon wilderness! The trip to Bonneville Lakes does stand out as one of the best places I visited during my stay at Sky High Ranch. I trailed to the lakes twice during my stay and I found each time completely different due to the changing weather conditions: the first time we mushed through powdery deep snow, totally immersed in a white landscape; whilst the second time the sun had warmed up the environment making us trail over ice and overflow water in a clear blue sky. The bond that generated with both the people and the dogs at the ranch is also something I carry in my heart as a very sweet memory.


2. What tips would you give other travellers booking this holiday?

First of all I would recommend considering carefully the time at which you travel: if you go early in the year (Jan, Feb) you are in for experiencing true arctic weather, with lots of snow but also pretty fiercely cold temperatures at times that may shorten your trips out with the dogs (and your trips to the outhouse pretty challenging!); if you go later in the year (March, April), conditions will be milder and you will enjoy daylight for longer, but you may find some trails are not accessible because of the lack of snow. Secondly, I would strongly recommend booking your flight legs with the same airline, which would help in case of flight delays or cancellations. Finally, as there are generally many different combinations of trips on offer, make sure that you are clear about the trip itinerary that you have booked.


3. Did you feel that your holiday benefited local people, and minimized impacts on the environment?

I felt that all the people working at the ranch had a very high consideration for the impact their activity has on the environment. All the rubbish was packed and brought back to the main lodge to be dutifully disposed of or recycled where possible. All supplies during the trips in the wilderness were carried with our sleds, so skidoos/truck use was reduced to a bare minimum. Tourism is an important element in the local economy, especially during the cold winter months and all tour guides and people employed at the ranch are from the local area.


4. Finally, how would you rate your holiday overall?

A truly amazing experience: I have been back for three weeks now, but I still dream about it! All the guides, and especially our guide Keri, have made us feel extremely welcome and in experienced hands for the whole duration of the trip, trying in all possible ways to attend to our needs.

---
Reviewed on 21 Feb 2008 by John Baker
1. What was the most memorable or exciting part of your holiday?

Sledding down to 'Mud lake', about 40 miles south of the mian lodge after w'd spent the night in the wall tents (they are about half way between each!) and then having lunch! And this wasn't just a sanwich affair either; we got a decent fire going and our guide kari got some sausages on the fire goingm, plus she brought the mustard too!
Apart from lunch the views that day were absolutely amazing becuase of some lucky weather; and the route gave a few challenges too so made the sledding worth every mile.


2. What tips would you give other travellers booking this holiday?

If you go early feb or before then take lots of middle layers; jumpers etc. It went down to -47 at night and can be quite chilly on any outhouse visits too; but even more so theres a risk of frost bite so everything has to be covered. This is where gimp masks and neck protectors etc come in; ski goggles are a good idea even though they will mist up.
As a note; if it's too cold then the dogs can only run for a few hours or they literally freeze so you may experience some shorter days at these temps but even so just a few hours with these amazing dogs was enough; and a nice hot cup of tea was needed either way!


3. Did you feel that your holiday benefited local people, and minimized impacts on the environment?

All my flights went through major airports so there were no special flights and all were pretty much full.
Yukon is strangely not that popular around this time apart from the Quest dog sled race so any extra tourism does give a nice boost to the locals who are all more than happy to help and chat to you about what you're doing, where you're from and about local stuff going on.

Dog sledding itself is very good; no snow mobiles are sent ahead or behind the dogs. The guides cut trail (go over powder covered trails) if needed and do most of the time; the snow mobiles are only used if needed and generally not at all. All rubbish is collected and returned to Whitehorse and any rubbish at camps etc is collected and brought back. Supplies are brought up every few days but these generally coincide with guests arriving and leaving so carbon emissions are kept to as few trips as possible. All the guides and staff make sure the focus is on the environment and the dogs which is happily accepted by the guests.


4. Finally, how would you rate your holiday overall?

Simply amazing. There's is no question that I'll be going again to Canada if not Whitehorse and the same ranch I went dog sledding. Plus it's even planted the seed of me thinking about moving there; so must have been a good trip!
The local people in Canada and even in Vancouver were all really friendly, the guidesmore so and had some fabulous food and receipes there, nothing to miss home about thats for sure!

There was one hiccup which taints the journey; my Air Canada flight to Vancouver was cancelled and I eventually had to fork out for a new plane ticket to London as it made me miss my connections that would get me back to the UK. However, the Air Canada staff at Whitehorse did all they could and got me on the next available flight (even though it was operated by Air North) so it wasn't through lack of effort just bad luck. If anything I'd say avoid KLM/Horizon Air/NWA as their check-in staff just didn't seem to care I was stuck in their airport!
However, thats nothing to put me off Canada or going back for another dog sledding adventure!
---
Popular similar holidays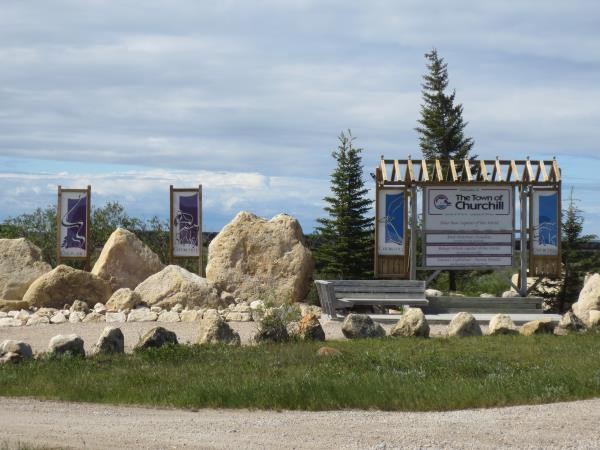 Get up close & see polar bears
From £4850 6 days including UK flights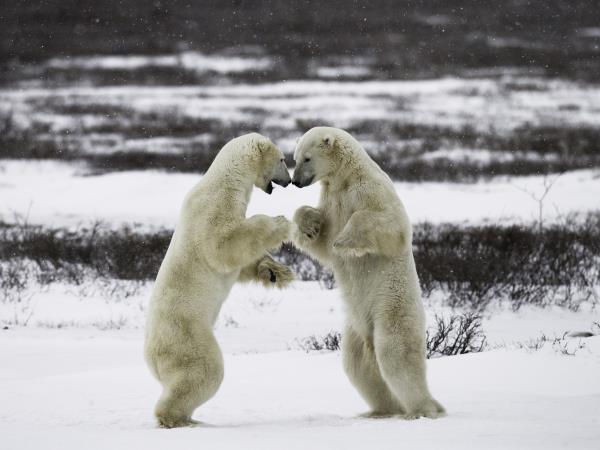 An amazing opportunity to encounter polar bears
From £5995 7 days excluding flights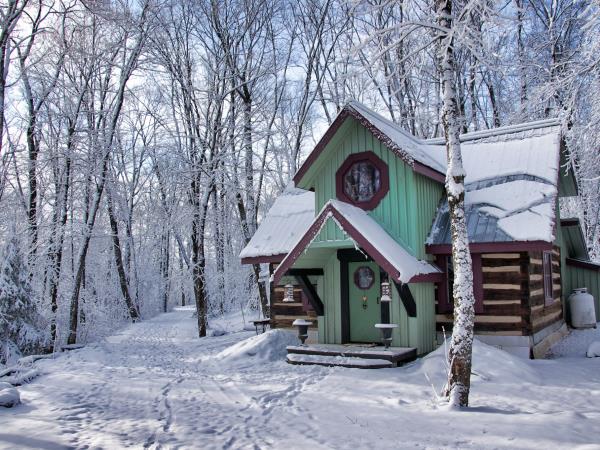 Winter activity holiday at Northern Edge in Ontario, Canada
From £495 3 days excluding flights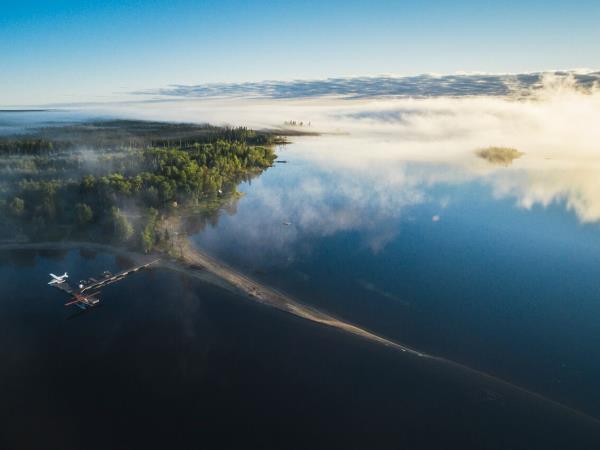 Remote Canadian wilderness activity and wildlife escape
From £3490 5 days including domestic flights only