"Like so many people, I went to Sri Lanka to help after the tsunami as I am a trained nurse. To go back and volunteer over a decade later was a truly wonderful experience. "
Highlights
Two weeks community volunteering in Sri Lanka | Wadduwa or Seenigama beach | Teaching assistant volunteering | Options for visits to Sri Lanka national parks
Description of Sri Lanka community volunteering
Sri Lanka is a very unique and special place, and anyone who travels here nearly always comes back because there is an innate soulfulness and wisdom in Sri Lankans, which makes for a truly uplifting travel experience. For that reason, many travellers who come to enjoy our national parks, ancient culture and beach life also want to have a positive, philanthropic impact and volunteer within small communities. Which is why we have partnered with local projects which are always in need of support.

Most volunteers work as teaching assistants as this is something that many people have within their skillset, helping young people develop their English writing, reading and of course speaking, as well as encouraging them in communication and self motivation skills. Sports teaching is also an important area of development in Sri Lanka, not just to find superstars, but to show the benefits of teamwork and attaining targets. Our visiting volunteers' contributions in sports have been invaluable. The same can be said of the arts of course, particularly music, performance and art.

During your volunteering placement you will be accommodated in community homestays, in either Wadduwa or Seenigama, both in South Sri Lanka depending on which project you are working on. Both are close to the beach, so you will have plenty of free time to enjoy Sri Lankan seasides too. Work days are Monday – Friday between 10 am to 4pm and, if you volunteer as a teaching assistant, for example, you will be working with professional full time teachers on site, some of which are in tsunami camp housing areas which were provided by the government for families who had been displaced.

Life here is still a struggle financially for many people, so all volunteering is always very welcome. Whether your skills are in teaching, sports, healthcare or construction, we will have a viable project for you to contribute to. We also follow strict responsible volunteering guidelines in all our projects to ensure safety and sustainability across the board. You will receive a full training programme when you arrive to ensure that all of these guidelines are clear.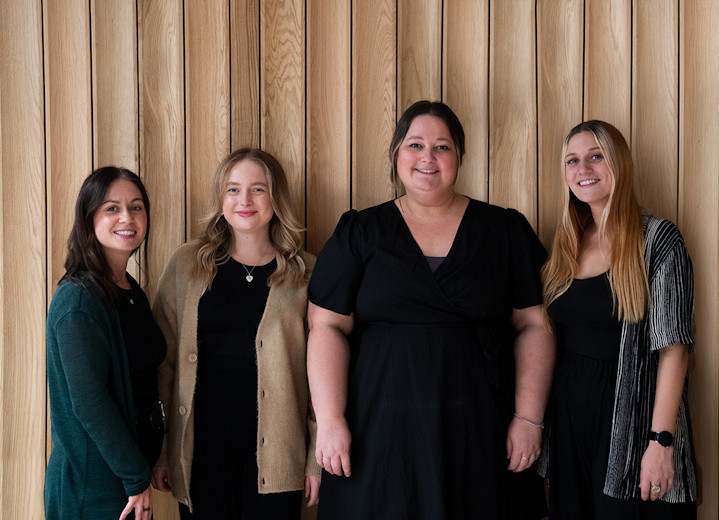 Top tip:
Donations are always welcome, but sometimes it is better to buy things in Sri Lanka and then donate them. Please chat to us first before stocking up on donations. Thanks.
Trip type:
Tailor made but working with other volunteers.
Solos:
Solo travellers welcome.
Accomm:
Choice of basic or higher standard volunteer accommodation depending on package. All clean and comfortable though.
Meals:
Some meals included, with typical Sri Lankan cuisine.
Included:
Pre-trip support, transfers from Colombo airport, support staff 24/7, some meals, project training.
About this holiday company:
Ridhi set this organization up in 2014, after a life changing volunteering trip that she made to South Africa herself. After that, she returned from London to her home country of India to set up volunteering projects there and here in Sri Lanka, where projects range from medical to midwifery, turtle conservation to teaching.
Responsible tourism
Responsible tourism: Sri Lanka community volunteering
Environment
Our volunteer placements in Sri Lanka are designed to immerse you in a different culture, living and working with local people. There's plenty to gain personally from this. But we make sure that local people benefit too by choosing projects that bring tangible improvements to their lives. Our local partners are leaders in sustainable tourism. All activities and itineraries are designed in collaboration with the villagers themselves, based around the principles of community-based tourism. We are committed to providing local people with a complimentary source of income while still continuing their traditional way of life.
Pre-departure preparation
All of our participants receive pre-departure guides. This covers topics on how to be culturally sensitive, how to best look after the environment when in the country and how to stay safe as well as up to date information on the political situation. They are also briefed on how to dispose of waste properly and where possible, to avoid using plastic water bottles as these are not easy to dispose of environmentally.
Meaningful Volunteering:
Our Volunteer programs are lasting and meaningful and have a long term impact on the communities we work with. These children have little access to quality education.This is where the volunteers come in. In order to attend formal school in Sri Lankan students must be at a certain academic level and you will be helping the children we work with to reach this standard. For the children, a good understanding of English opens up many more opportunities in the future particularly in Tourism.
Child Protection:
We have a strong child protection policy and require police checks and DBS from all our participants. Staff who take photos are required to ensure they are up to a standard approved by our local partners or schools. We have strict expectations of volunteers as far as how they interact with the children. We also give no information to the volunteers about the children's backgrounds.
Environment:
We send out comprehensive pre-departure briefing, which includes a section on protecting the local environment. In particular we advise participants to take care with water, which is an issue in many of our destinations. We recommend they avoid unnecessary washing, using hand wash gel where they can. We also instruct them on how to dispose of waste properly, not to litter and, where possible, to avoid using plastic water bottles which are not easy to dispose of environmentally.
Community
All our volunteer programs are designed in collaboration with the community and based around the principles of community-based tourism. We are committed to providing local people with support while still continuing their traditional way of life. All our volunteers are housed locally in homestays that support the local community.
Volunteer and Service Placements:
Volunteer time, effort, and attention are of great value to our local partners such as NGOs, schools, and children's homes that we serve. We make sure that whoever we are tied up with are operating with our values in mind and are for the improvement of life on ground.
Cultural sensitivity:
We emphasise the importance of showing respect for local people and their customs in our briefing material. Participants will work alongside permanent staff, forming close bonds and getting an insight into real life in Sri Lanka. Our policy is to send people to the developing world in small groups or individually. This minimises the environmental and social impact that the participants have on the destination and helps them to integrate into the local community.
Popular similar holidays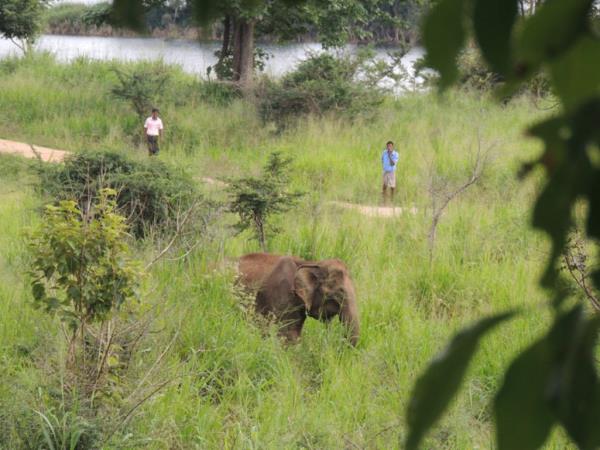 Family volunteering with elephants in Sri Lanka
From £959 - £1059 14 days excluding flights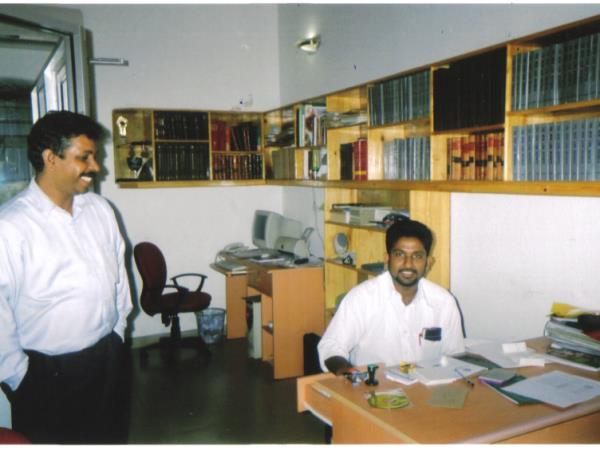 Brilliant Law Internship in Sri Lanka
From £995 14 days excluding flights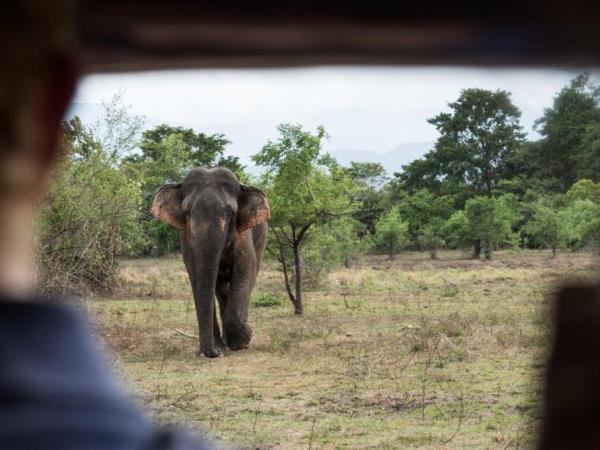 Help wild elephants and wildlife in Sri Lanka
From £945 - £3105 7 days excluding flights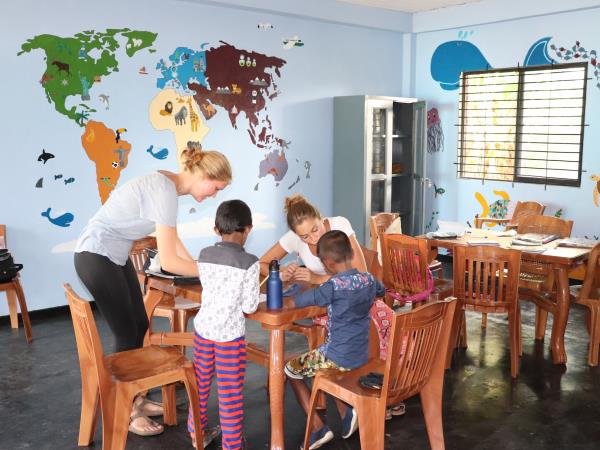 Volunteer with your family in tropical paradise of Sri Lanka
From US $550 7 days excluding flights