"Taking you from pristine coast & mangrove swamps to protected national parks & verdant rainforests, this expert-led, multi-base tour gives you the best opportunity to see an incredible number of rare species in the wild. "
Highlights
Expert wildlife and bird watching guides available throughout | Bali | Udayana Kingfisher Eco Lodge | Nusa Dua Settling Ponds (Little Heron, Purple heron, Small blue kingfisher etc.) | Island of Flores | Kelimutu Crater Lakes Eco Lodge | Moni village visit | The Multi Coloured lakes of Kelimutu (Yellow-breasted Warbler, Yellow-browed, Oriental and Mountain White Eyes, Black-naped Oriole, Flame-breasted Sunbird and many more) | Guided walk and bird watching | Bajo Komodo Eco Lodge | Golo Lusang pass | Mbeliling bird sanctuary | Komodo or Rinca islands | Komodo dragons | Borneo | Rimba Orangutan Eco Lodge | Camp Leakey (Orangutan watch) | 4 hornbill species & Storms Stork | Pesalat tree planting | Tanggui Orangutan release centre | Sumatra | Satwa Sumatra Eco Lodge | Way Kambas National Park (White Winged Wood Duck & 100 + species)
Description of Indonesia birding and wildlife holiday
Led by expert guides, this exceptional birding & wildlife tour of Indonesia gives you the best opportunity to see rare species in the wild from Storms stalk and Orangutans in Borneo, and Komodo dragons on the island of Flores to Sumatran rhinos, elephants and white winged wood duck.

You'll be staying at pioneering eco-lodges along the way, all of which adhere to the highest environmental standards and are set in unbeatable locations for bird and wildlife spotting. From the beautiful Udayana Kingfisher Eco Lodge which is itself a bird sanctuary in the Jimbaran hills conservation area, and the Rimba Orangutan Eco Lodge on the borders of the Tandjung Putting National park in Borneo to the Satwa Sumatra Eco Lodge which is only 500m from the entrance to the Way Kambas National Park.

From the lodges, we have organised a number of wildlife and birding trips, including day and night drives, boat trips and walks in all the parks. In Tandjung Puting you can only travel by boat which gives you the best chance of seeing Orangutans in the wild while keeping disturbance to a minimum. We've also included hikes in various locations, allowing you not only to see more wildlife – such as the Komodo dragons of the island of Flores but also to explore local towns and villages too.

There is also a cultural aspect to all the locations we visit as our guides will go out of their way to introduce you to local people. Many of our guests become involved in activities supported by our company conservation fund, for example helping local people to plant trees. The locals might also give you tips on what birds have recently been spotted where - you should be able to see over 150 bird species on both sides of the Wallace Line during your trip.

This tour is adaptable and we can alter the itinerary to include more bird or wildlife watching, cycling, walking or village visits as you desire – feel free to talk to us about the options.

Best time to go: Please note that the wet season normally runs from November to March throughout most of this area. We do not consider this season a constraint however it could interfere with visibility of snorkelling/scuba diving and access to the Komodo islands. The dry season has better temperatures and less humidity, however the off-season is less crowded, so it is a personal decision. In the dry season it can get cold in the mountains of Flores.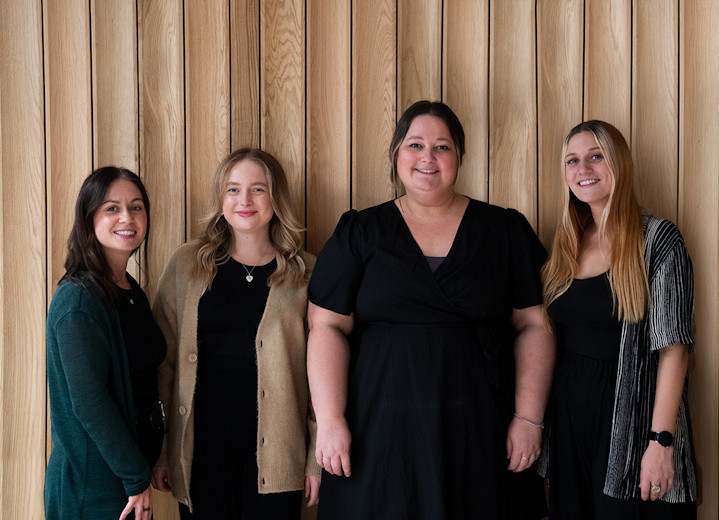 Departure information
This trip can be tailor made throughout the year to suit your requirements
Responsible tourism
Responsible tourism: Indonesia birding and wildlife holiday
Environment
The main aim of the company is to use eco tourists as a means to give us funds for Conservation in areas around key national parks.
Our first target was the Komodo National Park where in 1998 in the village of Labuan Bajo (a backpacker destination), there was not even one decent hotel and this gem of a park had widespread reef destruction through bombing and cyanide fishing + poaching of deer the main food of the Komodo dragon. Our abjo Lodge pioneered a hotel offering the first AC rooms with hot water =& swimming pool in the area. Now there are over 600 rooms with such facilities and the park is SAFE through its income from tourists. The same story but not as successful is the 150% increase in river boat businesses on the Sekonyer river pioneered by increased business from our Rimba Orangutan Eco Lodge in Borneo. We now have a company conservation fund where all guests booking through us pay US$ 10 into this fund which will be used for Conservation projects I parks.
Each lodge attempts to look after the environment around the lodge. For example Udayana Kingfisher Eco Lodge is now a bird sanctuary, Kelimutu protects a coffee plantation. Each lodge keeps bird and butterfly lists which are examined annually for ecological sustainability. Each lodge is now undergoing a thorough Benchmarking under the guidelines of STI (following Green Globe 21). Udayana Kingfisher Eco Lodge was the first small hotel in Indonesia to gain Green Globe eco accreditation in 2007 after 3 years of benchmarking. Our hope is that all our lodges can have such level of accreditation. In 2010 we moved to STI. There is extensive eco management practices; Kelimutu is entirely solar powered (on clear sunny days), Udayana has large rain storage tanks; all have composting and recycled sewage systems; Kelimutu and Udayana have solar water heating. All have recycled waste disposal systems
All our lodges have showers only except for 2 rooms at Udayana and 2 rooms at Bajo. We change sheets and towels every 3 days unless guests leave when they are always changed for new guests. We clean with vinegar only but are still weak with eco washing up liquid and soaps due to sourcing problems.
All lodges recycle to the best of their ability according to local facilities (best in Bali). Our relevant SOP for rubbish splits rubbish into 6 categories (1) biodegradables (2) clean paper (3) clean plastic (4) bottles (5) cans (6) dirty paper and dirty plastic + miscellaneous eg tooth paste empties, nappies etc. (1) is composted with leaves and manure and then put into our work farm (2) (3) (4) and (5) are all recycled by local contracts and (6) is taken to the local dump. This system is the aim. It works best in Bali but is slowly improving in all our outlying lodges.
Community
All our lodges follow eco tourism principles pioneered by Green Globe 21 which we now follow through Sustainable Tourism International. Thus all lodges employ 95% local people, honours and supports the local culture through visits to villages, watching dances and donating to schools, purchase only from local or Indonesian companies all our food, furniture and travel needs and promote local travel companies in joint venture tours. We also support schools in each community around the lodge.
100% of our paid staff are local. Our only expatriate staff are shareholders who give of their time and expertise free to promote the company.
All our staff in all lodges receive training by our Managers through Standard Operating Procedures (SOPs) on all aspects of management including SOPs written our mandatory Green Globe benchmarking techniques (rubbish disposal, energy saving techniques, recycling and reuse of paper, bottles, cans and plastics). Some of these practices are used in their private homes. Ownership of our lodges varies from 100% local ownership (Udayana Kingfisher Eco Lodge) by Udayana University, to 100% owned by ELI (Rimba, satwa, Kelimutu) to partial ownership by ELI (Bajo). Of the 33 shareholders of ELI, 21 are Indonesian nationals owning 32% of the total shares. Of the Indonesians, 18 of the shareholders are staff members of the company thus benefiting greatly from dividends.
We send all guests who have booked through our Booking Centre a 12 page Travelers Information Pack with contents below including information as to why we are an eco lodge. Clear information is stated re dress code, expected behavior and cultures. In all our lodges, we use 100% local food and drinks (including local beer and wine); we do not purchase from shops with imported foods.
In Bali our Udayana Kingfisher Eco Lodge has the first Indonesian managed cricket club in the world. Commencing in 2003, our company has invested many thousands of US$ in supporting cricket in around 20 local schools and offering club membership to those interested in going on with the game. Over 10 of our members have been ICC trained in all aspects of the game and over 15 have played for Indonesia in their Adult, under 23 and under 19 teams all over the Pacific region I tournaments sponsored by the ICC – East Asia Pacific. We find jobs for our cricketers and many now work with the company.
In our Travelers Pack, we suggest to our guests that if they wish to bring something, they should concentrate on nominated schools from each lodge and bring school equipment (note paper, pencils, pens etc) for the kids. Our "non for profit Foundation – INIRADEF" manages funds for many organizations (eg foreign and local churches, a number of Australian government agencies and universities, Save Indonesias Native Species) all aimed at water improvement, sustainable job creation and conservation activities.
Popular similar holidays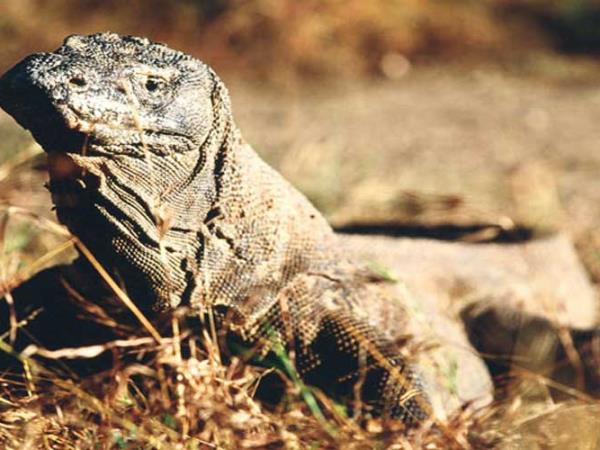 Sea kayaking to some of the most remote beaches on earth
From £1795 10 days excluding flights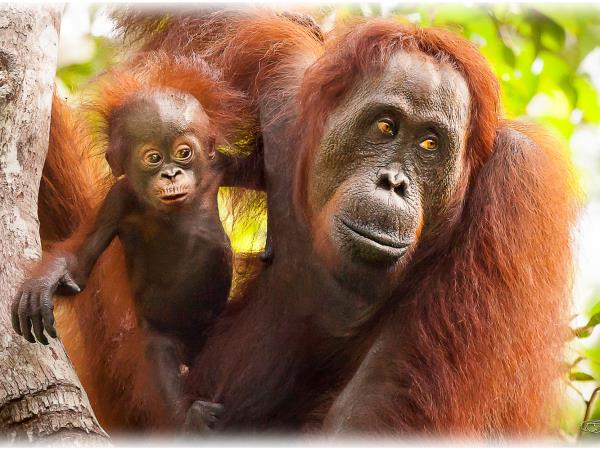 See the biodiversity of fauna & flora on either side of the Wallace Line
From £1800 12 days excluding flights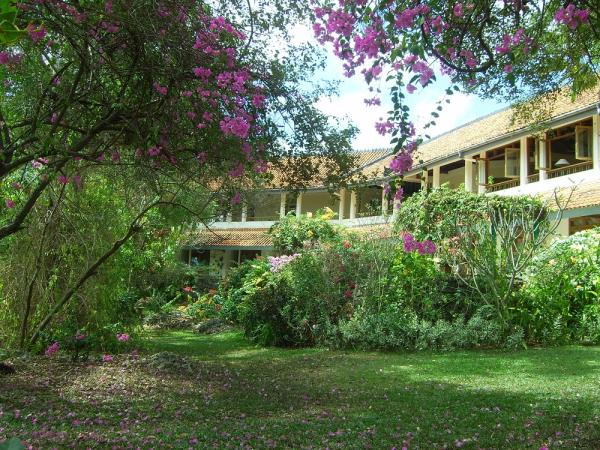 Bio diverse ecology & culture of east and west Indonesia
From £3520 18 days excluding flights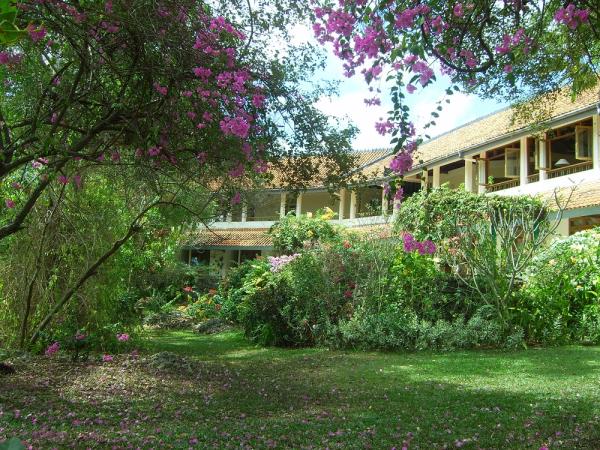 Experience snorkelling, komodo dragons and the colored lakes
From £1100 8 days excluding flights