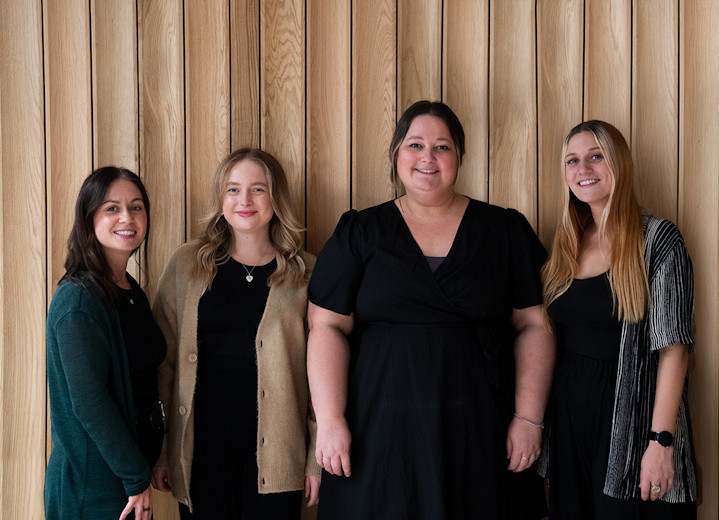 Check dates, prices & availability
Responsible tourism
Responsible tourism: Isles of the Clyde and the Southern Hebrides cruise
Environment
Waste: The company rescued and restored two beautiful traditional fishing vessels which would have been destroyed due to decommissioning and gave them a new life introducing people to one of the most pristine and scenic areas of Europe. Exploring Argyll in a group by boat is much better for the environment than travelling by car, and in fact it is much quicker by boat to get to the remote areas. During the conversion of the vessels, sustainable and recycled materials were used as much as possible and even now if repairs are required we take pleasure in finding materials that can be re-used. While on board, everything is recycled and carefully disposed of when on shore. The crew regularly collect rubbish from the water or on the beaches which is disposed of at the next recycling opportunity. Local producers feature highly in our menus, thus reducing food miles and packaging - we often pick up supplies direct from the farm or boat - no packaging required! We encourage our guests to fish and drop lobster pots; mackerel or crab are almost guaranteed but we do get other fish and the occasional lobster which guests will find on their plate at their next meal! Water is very precious on board because of storage and this reduces overuse for example guests are encouraged to have short showers. We only change guests linen and towels on request to avoid wasting energy on cleaning them unnecessarily
Suppliers: We are very fortunate to have some outstanding food and drink producers and suppliers in Argyll, especially seafood, hill beef and lamb and a range of speciality foods. Our guests love the fact that they are enjoying the local speciality produce and that they often get to actually meet the producers themselves while en-route on their cruise. Many of our food and drink suppliers provide free range and organic produce and we favour such producers. We also used local suppliers to undertake the original conversion of the vessels which was carried out in the local marina. These suppliers continue to work with us to maintain the vessels, from engineering and joinery to making the cushions and throws for the cabins. We also supply local toiletries in the guests ensuites.
Community
Friends and neighbours: The owners of the company are steeped in the local Argyll community and spread as much of the economic benefit as they can for the guests they bring in. Local Guest Houses and Hotels are recommended by our sales team; local experts are brought in by operations to inform the guests about the wildlife and heritage. On a recent stopover at the island of Colonsay where opening hours can be erratic, the company phoned ahead to arrange that the attractions at the Pier including a tiny art gallery and micro brewery were open so that guests could buy gifts and meet the locals. Many of our cruises are planned as one-offs to take in a local festival such as a food festival or a highland games, providing a truly authentic experience for our guests. Local attractions benefit, local suppliers benefit, and local businesses benefit from the presence of the company. Some restaurants even ask us to anchor overnight near their establishment as it improves the view!
A fair deal: We employ four full time people all the year round, one part time person all the year round and 12 seasonal crew for the vessels. Seasonality is a problem for us as well as some of the seasonal workers and we can lose good people because they look for a permanent job. We therefore have recently tried to find ways of employing people all the year round. We opened one of our vessels as a restaurant off-season to provide all year round employment for one of our chefs. One of our skippers does engineering and boat maintenance for us during the off season. We provide training for all staff, identified in the annual appraisal to ensure they are able to fulfill the job role; our crews in particular have a high degree of autonomy and responsibility when they are at sea with our guests. When we first started the company we had two crews, one for each boat with 1.5 rest days between each cruise. This did not provide sufficient recover time so we introduced a third crew and we now have a system of two weeks on and one week off to ensure our crews are well rested and can do their job well.
Popular similar holidays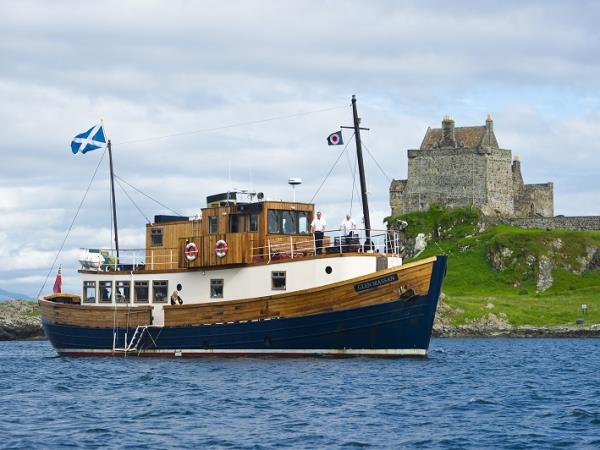 Cruise the idyllic coast around the Scottish Island of Mull
From £2030 - £2260 7 days excluding flights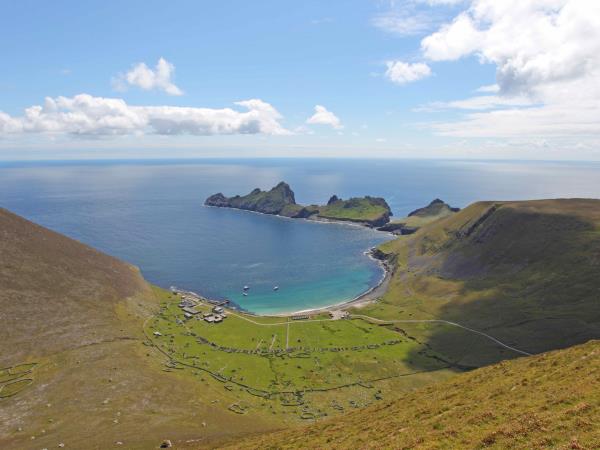 Cruise to St Kilda, Monachs, Outer Hebrides and Small Isles
From £1760 - £2475 12 days excluding flights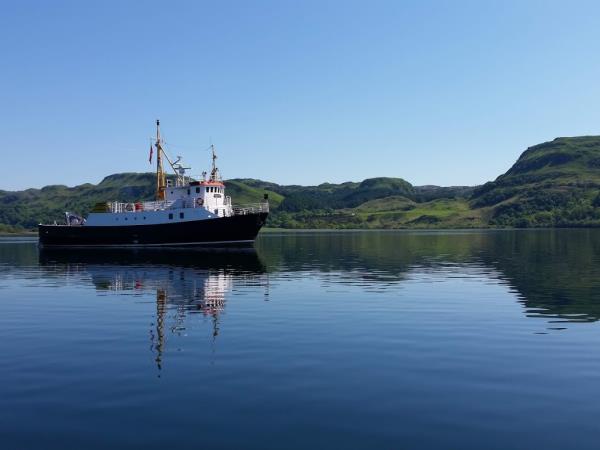 Cruise the Sounds of the Hebrides: Mull, Luing, Jura, Shuna
From £800 - £1350 7 days excluding flights
Extraordinary wildlife above and below the waves
From £800 - £2475 6 days excluding flights