"A perfect fortnight in Nepal, with a fully supported trek through the breathtaking Annapurna Sanctuary and time to explore Kathmandu, too."
Highlights
Kathmandu | Kathmandu Valley and Three Temples Tour | Pokhara | trek to Tirkhadunga | Ghorepani | Poon Hill | Tadapani | Chhomrong | Doban | Deurali | Machapuchare Base Camp | Annapurna Base Camp | Jhinu Dhanda hot springs | Nayapul
Description of 15 day Annapurna Sanctuary trek, Nepal
This Annapurna Sanctuary trek introduces you to the exhilarating scenery of the Himalayas. Trek through lush forests where mountain rivers roar, through traditional Gurung villages for an insight into Himalayan life and up to Machapuchare Base Camp, where you can sleep in the shadow of the mighty Annapurna wall.

This is a fully supported trek, with a leader, porters to carry your backpack and support staff on the trek. Stay in the friendly teahouses that line the route, and feast your eyes on some of the most incredible sunrises in the world from wonderful viewpoints. Watching the sunrise from Poon Hill, as the mountains are painted vivid orange and pinks, is an unforgettable sight. Another spectacular highlight is trekking from Machapuchare Base Camp to Annapurna Base Camp at sunrise, to admire the exquisite light show as the valley floods with light and the early morning rays glow on Annapurna I, II, III and IV, Machapuchare, Annapurna South and the Tare Kang Glacier Dome.

Spend 10 days trekking on this 15 day holiday, with the chance to visit Jhinu Danda hot springs on your descent. There will also be time for exploring the beautiful, bustling capital city of Kathmandu, with its temples and markets, making this trip perfect for anyone looking for an exciting, well-balanced Himalayan adventure!

Accommodation includes five nights in hotels, in Kathmandu and Pokhara, and nine nights staying in teahouses along the trekking route. All meals on the trek are included, too.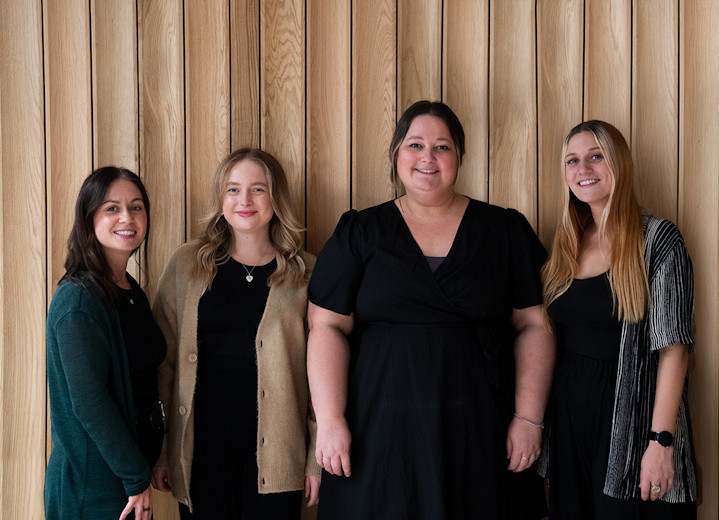 Check dates, prices & availability
Responsible tourism
Responsible tourism: 15 day Annapurna Sanctuary trek, Nepal
Environment
Leave Nothing But Footprints…
We stand by the adage of "leave nothing but footprints, take nothing but photos" and encourage clients to do the same. This trek travels through remote, fragile eco-systems and their preservation is of the utmost importance.
Take in What You Take Out
We always dispose of our rubbish in an eco-friendly manner and 'take out, what we put in'. We encourage our clients to take batteries back to the UK to dispose of properly.
Bottled Water
Bottled water has an immensely negative impact on the areas we visit, as they are not recyclable. We recommend purchasing water-purifying tablets or a water filter to treat your drinking water whilst in Nepal and to bring a reusable water bottle. Many of the places we stay also offer boiled/treated/filtered water - perfect for refilling your bottle!
Bio-friendly & Biodegradable Detergents, Soaps & Shampoos
Our guides only use detergents that are environmentally friendly and biodegradable. This practice is also recommended to our clients whilst on holiday and before their trip departs. We recognise that it is difficult to find some of these products whilst in the countries we visit, which is why we communicate to our clients before departure the importance of minimizing our environmental impact.
K.E.E.P. (Kathmandu Environmental Education Project) – Nepal
We support K.E.E.P.
K.E.E.P. is a not-for profit, non-governmental organization based in Kathmandu, Nepal. The mission of K.E.E.P. is to ensure the future ecological and cultural prosperity of Nepal and its people by maximizing the benefits and reducing the negative impacts associated with tourism.
Their objectives are to:
- Promote sustainable tourism and provide environmental and cultural education to travelers and the tourism industry through free, impartial information and training programs
- Enable sustainable development through outreach projects, training and resources in order to seek a more equitable distribution of the economic benefits of tourism for the people of Nepal
- Conduct research and development activities on environmental and associated social issues
We keep our clients informed and encourage a visit to their Visitor's Centre in Kathmandu whilst on tour. The Visitor's Centre provides unbiased and invaluable local knowledge of the areas we visit and is an excellent resource for information and insight into the environmental and ecological issues in Nepal.
At Work in the UK
- We only use energy efficient light bulbs in our offices
- All paper, cardboard, plastics, and tins are recycled
- Our employees are encouraged to only print what is absolutely necessary and reduce/reuse materials whenever possible
- We do not have any printed brochures and aim to keep printing of paper materials to a minimum. We encourage our clients to do the same.
- Our office printer has a 3* energy rating and is energy efficient
- Our staff walk or cycle to work
- Paper is sourced from sustainable forests and is 100% recycled
- Ink used in all of our materials are eco-friendly, vegetable based inks.
Community
Our Foundation
After seeing first hand the poor treatment and conditions porters often work in, we decided to create our own foundation dedicated to providing proper clothing and equipment for porters, their families and the remote mountain communities we visit. On all of our Nepal trips, clients are encouraged to donate/bring useful goods and equipment with them on their holidays. We ensure that all goods are distributed fairly.
Our not-for-profit foundation also supports a local school and community in Beluwa, a remote village in the Ghurka region and is the hometown of one of our local guides. We have supplied the school with much needed materials like pencils and writing books and the students with warm jumpers.
Our current project is to raise the funds needed for a water pump to be installed in the village. At the moment villagers must walk for over 2 hours each way to collect water.
Local Guides and Suppliers
- We employ local suppliers and guides.
- We only use reputable suppliers that adhere to the same high standards as ourselves.
- We use suppliers that train and educate younger employees to international standards, gaining international certifications thus raising the standards of the respective industries.
Accommodation
We stay in small family run guesthouses and at home-stays (the homes of local families), thus ensuring that money is driven back into local communities. At all other times we aim to stay in independently owned hotels.
Small Group Sizes
Small group sizes equals more interaction with locals, less intrusion, and potential for more adventure, as well as allowing for the spontaneous and magical moments that occur while traveling, all while making less of an impact on the places we visit. We keep group sizes to a maximum of 12 people.
Food, Drink and Local Products
- On this tour some but not all food is included with your holiday. When the opportunity arises, we encourage you to explore local options whilst eating, and to eat in independent and family run establishments. Not only does this assist in spreading out income for a variety of different families/businesses it encourages our clients to experience new/local cuisine and provides a genuine experience
- In circumstances where we do provide food, produce is locally sourced and we employ local cooks and cook assistants
- We encourage our guests to buy local, shop at local markets and purchase souvenirs/handicrafts and authentic goods that are produced within the region we are exploring.
1 Reviews of 15 day Annapurna Sanctuary trek, Nepal
4 out of 5 stars
---
Reviewed on 22 Apr 2018 by Elina Van Haver
1. What was the most memorable or exciting part of your holiday?

The hike itself was great. My favourite section was the day we did the Poon Hill walk and then the rest that same day the path went through lovely blossoming Rhododendron forests, with a nice view over a mountain peek. I also enjoyed the section we went through the bamboo forests and obviously the 5th and 6th day we were hiking up to the 2 basecamps. That part of the trail is stunning! I was also amazed with the great quality of the food that is being produced in these fairly basic kitchens and the quality of the facilities (bedrooms and European toilets).


2. What tips would you give other travellers booking this holiday?

If it's possible, try to sleep and ABC in stead of MBC. We were lucky enough to have rooms on ABC and it makes the hike up to MBC and ABC slow and very enjoyable during the day and then you can just wake up and enjoy the mountain view right away the next morning. I would advise to keep your trash with you and use UVlight or pills or just buy boiled water as drinking water. I was surprised of the level of trash that is being thrown just next to the trails... trash is being collected in bins in the tea houses but it clearly just ends along the hill flanks and elsewhere it's being burned. I think it would be better to do the trek in 9 days in stead of 10. we Had 6 to go up (this is ideal for the average hiker), 3 is enough to come back down. If you can; go in October-November. We went at the end of March, beginning of April and the weather was not great: There was a white haze everywhere, from Kathmandu to Pokhara and through the hills during the walk. I'm not sure if this was weather related or pollution related. Above 3000m the sky was clear.


3. Did you feel that your holiday benefited local people, reduced environmental impacts or supported conservation?

Because the guides, porters and owners of the teahouses benefit from the tourism, I'm confident it helps them economically. The prices for food and accommodation are definitely not cheap (compared to other areas) so I do think what tourists spend there is helping the local communities. More work is to be done for the environment: I think it would be wise if tourist agencies would work together with the guides, porters and tourists, to limit the trash they leave in the teahouses to a bare minimum and carry it back down to e;g; Pokhara. The lack of central garbage disposal is a general issue in Nepal, but it surely will have an economical impacts if tourists stay away from Nepal because the beautiful nature is impacted by all the trash and air pollution.



4. Finally, how would you rate your holiday overall?

I think Nepal is an interesting destination, but I would not recommend to anyone. If you're up for adventure, want to see the Himalaya's and are open to discovering what it means to be a developing country, Nepal is a good eye opener.
Read the operator's response here:
Hi Elina

Thank you so much for joining us to Nepal and I'm so pleased to hear that you had a lovely time trekking to Annapurna Base Camp. Part of our continuing training with our guides and team in Nepal covers being environmentally responsible, including the ethos of 'Leave No Trace' and encouraging our guides/porters to pack out what they bring in. However, we can always improve upon this. I also like your suggestion of working together as a community with local teahouses to improve the environmental impact of the region. I have made these issues a main point of discussion for our post-season review.

Kind Regards

Sarah Allard
---
Popular similar holidays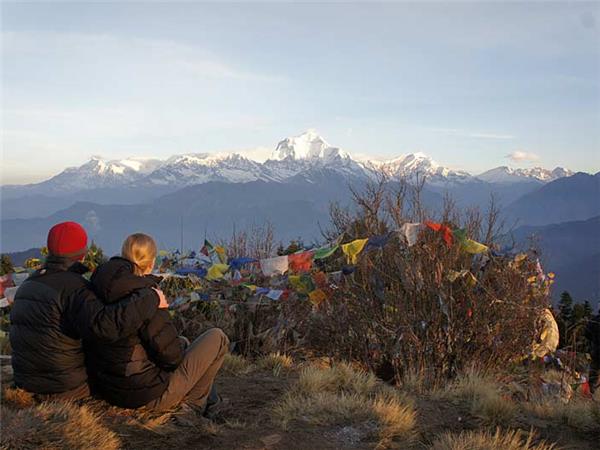 One of the very best alpine treks to Annapurna Base Camp
From £2169 - £2469 16 days including UK flights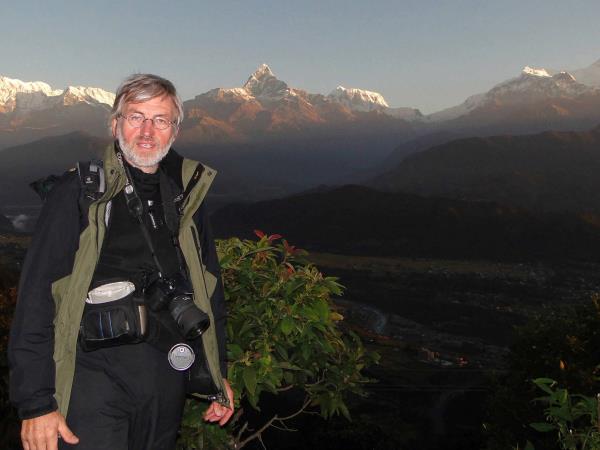 Spectacular trekking and jungle safari at Chitwan
From US $1095 - US $1195 17 days excluding flights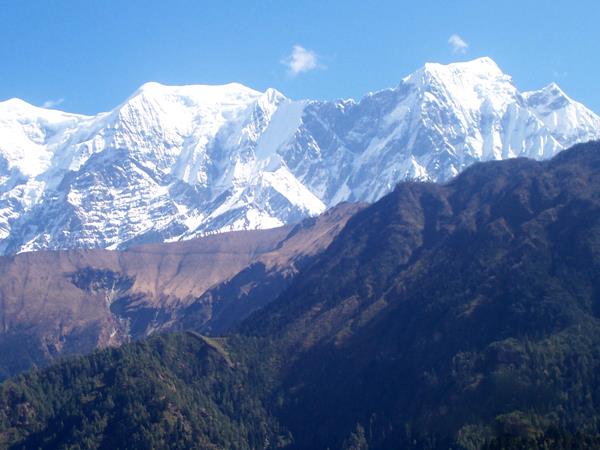 Mountain views & local culture on the Annapurna trek
From US $850 12 days excluding flights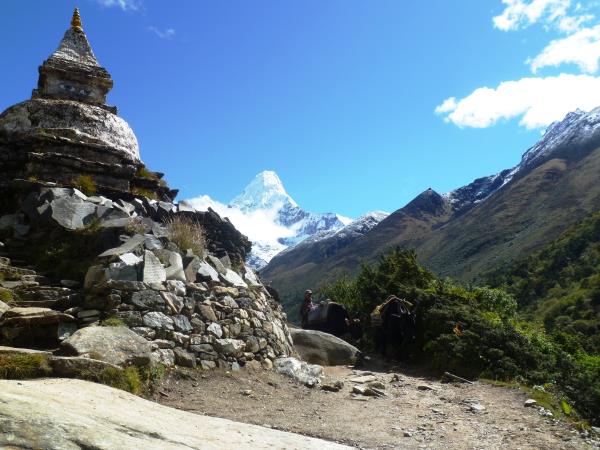 Trek to enjoy the beautiful view of the Annapurna Sanctuary
From £980 - £1010 18 days excluding flights