"This adventurous trek will take you from the snow-capped Atlas Mountains to the ancient Kasbahs of southern Morocco, where you'll follow the classic Trans-Saharan caravan route, sleeping under the stars along the way."
Highlights
Marrakech | Toubkal National Park | Taroudant Route | Fint Oasis | Tamnougalt | Nkob | Erg Chebbi Desert | Todra gorge | Ouarzazate | Aït Benhaddou | meeting Berber families | rock climbing | camel trekking
Description of Sahara desert & Atlas mountains adventure holiday, Morocco
This Sahara Desert and Atlas Mountains adventure holiday takes you through mountain ranges, past traditional villages and to desert Kasbahs, staying in Berber villages, mountain huts and campsites as you make your way from Marrakech to the Sahara.

Your tour kicks off in Marrakech, from where you'll head south to the snow capped peaks of the High Atlas for a trek through Toubkal National Park. You'll spend two nights here, one in a Berber village and the other in a mountain hut at the foot of Mount Toubkal, the highest peak in North Africa.

The landscape changes as you head south for a few days adventure in and around the Sahara Desert. Cultural highlights include learning how local women produce oil from the Argan plant in the Taroudant region, spending the night with a family in the remote Fint Oasis, and visiting the lush Draa Valley, home to an impressive Jewish Kasbah at Tamnougalt.

You'll also get to hop on board a camel for a trek though the Erg Chebbi desert, where you'll wild camp underneath the stars, before moving on to the 300m deep Todra Gorge, to test out your rock climbing skills.

On the way back to Marrakech, there's a night at a Kasbah in Ouarzazate, a city famous for its film studios, followed by lunch at the fortified city of Aït Benhaddou. With any luck, you'll arrive in time to explore the city's winding alleyways and the Jemaa el Fna market, before spending your last night in a traditional Riad.

Highlights:
- Two days' trekking in the High Atlas Mountains and Toubkal National Park, meeting Berber families
- Visit isolated mountain villages and ancient Kasbahs
- Rock climbing the 300m walls of Todra Gorge
- Camel trekking in the Sahara Desert, accompanied by local nomads
- Sleeping under the stars in the Erg Chebbi dunes
- Exploring the alleyways and markets of Marrakech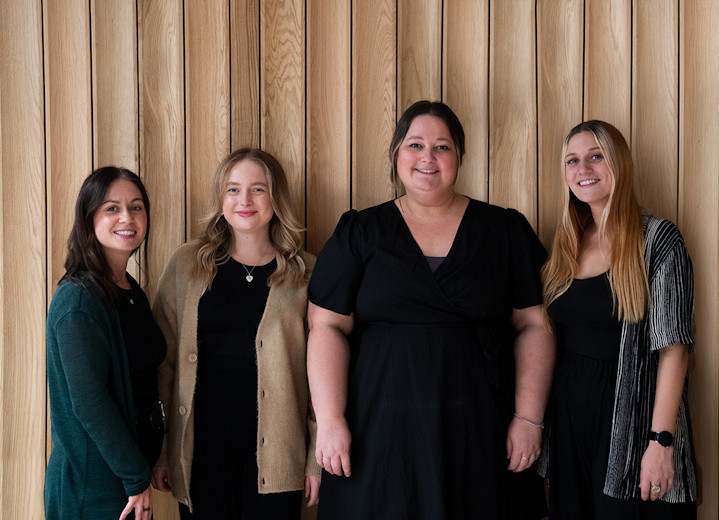 Check dates
For departure dates contact us on 01273 823 700
Responsible tourism
Sahara desert & Atlas mountains adventure holiday, Morocco
Carbon reduction
Your holiday will help support local people and conservation. We must also reduce CO2. Learn about the CO2 emissions of this holiday and how to reduce them.
Environment
Your small group of travellers will follow along the itinerary the recommendations of your local tour leader regarding environmental issues. There two main areas to be considered in this trip: water and impact on local environment.

Regarding water, this adventure is especially sensitive on this matter, as most of it happens in the desert and dry areas, where water is more valuable than gold. Actually you will experience the transition between the life in the high Atlas mountains and its green valleys where water is abundant and then the dryer water-scarce areas close to the desert.

Along the way, your will learn about how the communities of the oases of the Draa Valley organise their lives around the management of the water and the different water cycles, optimising as much as possible its use. You will be visiting for example Tamnougalt, where you will learn how agriculture is approached around the natural cycles of water and considering the scarcity of this during most of the year. Something radically opposed to the Western agricultural systems. You will visit different oasis villages and will learn about how communities settled historically around a bit of water and a group of palm trees and make their life out of it. You will learn as well about the dates growing and the life cycle of the palm tree during your stay in the Draa Valley.

You won't experience water scarcity on this tour but you will be advised on its purchase and consumption, for example we will drink the bottled water even if it got too hot due to the high temperatures! Also don't expect abundant showers in some parts of the trip!

Furthermore on our impact on the local environment, you will receive guidance from your tour leader in order to reduce this as much as possible. Usually there're a couple of sensitive places the you will pass by, Fint Oasis, the High Atlas mountains and the desert, in which you will need to pay especial attention and follow the guidelines of your tour leader. For example waste collection and management is absolutely essential in this tour. You won't have access to waste bins in many parts of the tour and will be advised to take with you everything. Organic waste will be collected and deposit in some parts of the trip, used for compost or animal feeding in some villages.

Regarding domestic animals, you will be encountering two cases: mules for mule-trekking in the High Atlas and camels, for camel-trekking in the desert. We constantly aim for improving the treatment that these animals receive, as in Morocco they are considered just a practical tool and nothing else. This is a sensitive matter as we cannot pretend to change radically their relationship with their animals which comes from centuries, but we try at all times to gradually improve the use and conditions of domestic animals in Morocco. Your tour leader is the person to talk with if you feel some of the animals are mistreated. He or she will liaise with the muleteers or camel-riders to suggest or to amend behaviours related with their animals. These are little steps for a greater purpose and we recommend this approach rather than engaging directly with the animal owners.
Community
The main contribution of this trip with our local communities happens first in your Berber host village in the High Atlas mountains and secondly, in the remote Fint Oasis. You visit and exchange everyday life with these communities: remote family settlements usually far from the impact of mass tourism. Our small group contribution brings not only resources to the family but also an opportunity to bring a mutual exchange of admiration and stories between our travellers and our host families. If you wish to bring some little gifts for kids, this would be your opportunity to do so and we suggest our travellers this. Simple things like pencils or small toys can bring enormous joy to the families.

There's a certain etiquette regarding photos and we recommend people to enjoy their landscapes and experiences through their own eyes and leave photos as a secondary channel. Moroccan people are very reserved and, in more traditional and rural areas, photography might be seen as something negative for religious or cultural reasons. You will be always advised to ask for permission when taking photos of people.

Along your adventure, you will taste delicious home-family-made food in all your stays, sourced from the regions that you will be visiting. Regarding accommodation, you will stay in family-owned small businesses or family houses like the one in Fint Oasis, the guesthouse in Todra gorge, your desert nomad camp and the local-owned Riad in Marrakech. These have all been selected for its contribution to the families behind which you will meet and have the opportunity to exchange stories and experiences. We always encourage travellers to sit and share some time with locals, they are our hosts and we are at their home.
Popular similar holidays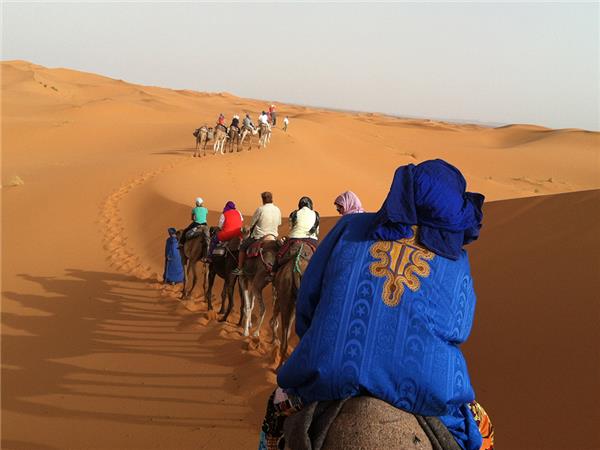 Come and see Morocco's kaleidoscope of colours
From £624 - £945 15 days excluding flights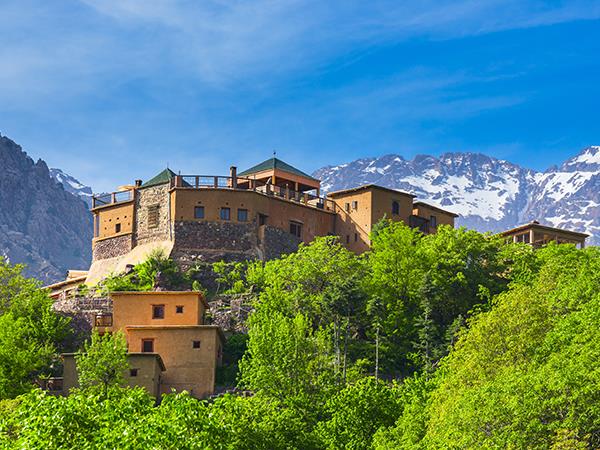 Stay at the Kasbah du Toubkal and trek in style
From €957 6 days excluding flights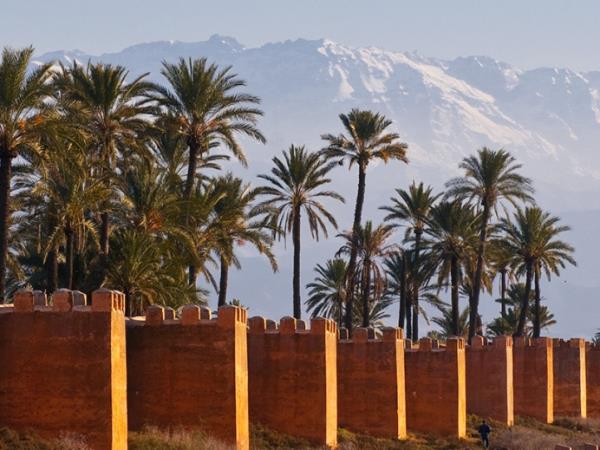 Marrakech and Sahara - stay in a Riad, sleep under the stars
From £625 - £695 7 days excluding flights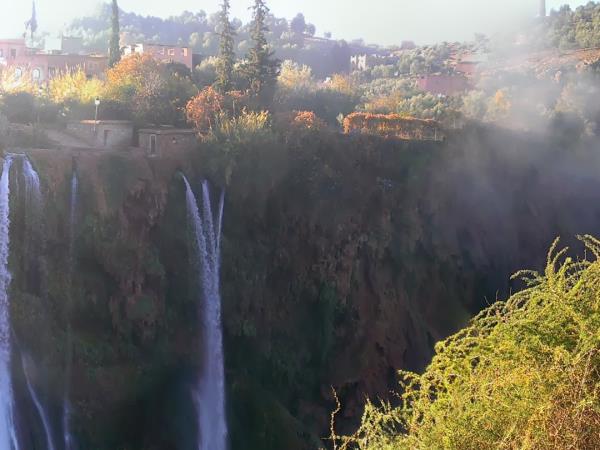 A relaxing journey through Morocco's hidden heartlands
From £895 - £1050 15 days excluding flights