" A two week volunteering break, contributing to vital wildlife rehabilitation at Matang Wildlife Centre in Sarawak. Staying on site, and contributing to all aspects of wildlife conservation. "
Highlights
Borneo wildlife conservation | Volunteering at Sarawak's Matang Wildlife Centre | Volunteering with orangutans | Husbandry work | Sun bears | Options to visit Bako National Park
Description of Wildlife rehabilitation volunteering in Borneo
This wildlife rehabilitation volunteering trip takes place at Matang Wildlife Centre: the only one of its kind on Borneo. Matang Wildlife Centre is the only one of its kind on Borneo. It is a rescue and rehabilitation centre for any and all protected species, including the orangutan. We have been working in partnership with local authorities at Matang since 2006, utilising volunteer funds and labour to improve the infrastructure, create new enclosures, provide enrichment for the multitude of animals and maintain the park.

Almost all of the animals that end up at Matang and other centres like it have had a rough history, and for many reasons they are not able to return to a life in the wild. It is often assumed that any animal, including orangutan, that is surrendered, rescued or confiscated would be much better off if it was just released to the forest, but this is rarely in the best interest of either the individual animal or conservation efforts at large. We discuss these issues in depth with our volunteers, and offer up actions that they and everyone can take in their everyday lives to reduce our impact on the natural world and improve the chances of conservation efforts worldwide.

The daily routine for our volunteers starts with husbandry work, which is cleaning and feeding of the different animal areas. Volunteers are rotated through different animal areas on each day, and we are currently responsible for the orangutan, sun bears and the quarantine area, which houses smaller primates. Afternoons are then filled with anything from enrichment works to construction tasks, always with supervision and instruction provided by our expert team. You do not need to bring any specific skills as a volunteer - people from all walks of life and of all ages can contribute meaningfully and we have structured the volunteer project purposefully this way. A team of English speaking facilitators will be working along side you and teaching you any skills you need; however we have found over the years that a positive, can-do attitude is the most useful thing a volunteer can bring with them!

Our volunteers at Matang are treated as pseudo members of staff - we do not save the best jobs for them; rather put them to use at any area of the centre that is in need of work and attention. We do not only focus on the orangutan, but any and all species housed here as all the animals are equally deserving of our attention!

During a two week project, volunteers will also have a weekend off from work task to explore the local area. Borneo has everything to offer from idyllic beach resorts to authentic homestays, and Kuching is a great hub from which to visit other areas. Past volunteers have spent time at Bako national park, the Damai beach area, exploring the city of Kuching or ventured further afield to Kota Kinabalu or Singapore.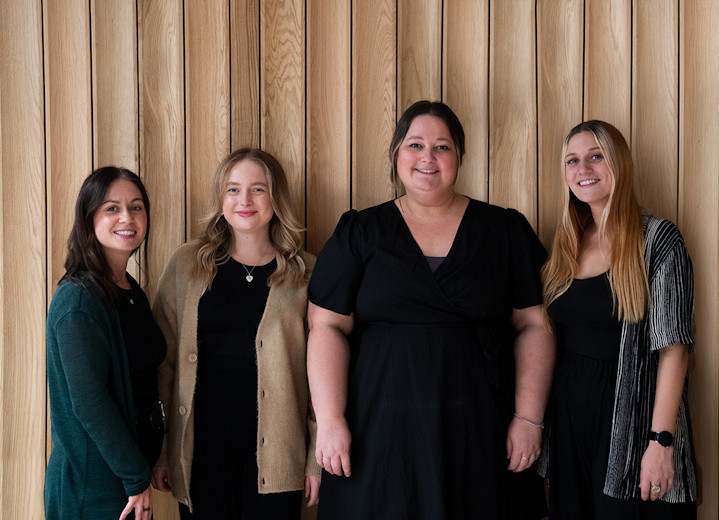 Check dates
For departure dates contact us on 01273 823 700
Responsible tourism
Responsible tourism: Wildlife rehabilitation volunteering in Borneo
Environment
We have been assisting the local authorities in caring for the animals housed at Matang since 2006, and we are committed to this project for the long term. The volunteering project has proven to be an extremely successful model in being able to provide long term, sustainable and significant funding for all aspects of the animal management at Matang. In the last two years we have been able to fund radio telemetry equipment and employed a team of local staff to track animals that are released from Matang, which enables us to undertake attempted released responsibly and contribute data to the wider conservation community. For animals that can not be released, many with a life span greater than 20 years, we are pleased to run a working model that sees us able to achieve funding for their care for their life times where necessary.
We have a strict 'No Contact Policy' for our volunteers at Matang, which is in the best interests of the animals residing there. We talk to our volunteers in depth about why this is the case, and why they should avoid exploitative tourism attractions at other locations if they wish to be truly responsible travellers. Hands-on experiences for tourists and/or volunteers are all too often significant drivers for illegal trade in protected wildlife, so it is for both animal welfare and conservation reasons that we advise our volunteers against these kinds of experiences.
Our volunteer houses are provided with water filters, so that the consumption of plastic drinking bottles is almost eliminated. Food waste from the volunteers, and some of the animals, is composted and used as fertiliser for our organic farm, where we are growing food for the animals at Matang. Aluminium cans are recycled by the local communities, for which they get a small cash reward. Therefore there is very little waste produced by our volunteer program.
Community
Through the funds from our volunteer project, we are able to employ a team of local staff to work both with our volunteers and on separate projects at Matang itself. This not only benefits those individuals employed, but also creates a feeling of good will from the surrounding communities towards the centre. The salaries provided to our local team are more generous than they would be awarded for similar work with other companies, in the hopes that we generate further feelings of good will towards Matang and our work for animal welfare and conservation.
Our volunteers self cater, and for their grocery shopping we take them to local markets to support the local communities. On their weekend off, we recommend and often book for them tourism trips provided by local suppliers, rather than use commercial for-profit travel agencies.
We also offer a neutering service for the local villages' cats and dogs. There are many feral animals in these communities, and the people often do not enjoy the abundance of these animals. By offering a free neutering service, we are able to improve not only the quality of life for these street cats and dogs, but we can also improve, in a small way, the conditions within the communities. Reducing the population of feral cats and dogs that reside close to a national park is also necessary for our conservation work in this area.
Popular similar holidays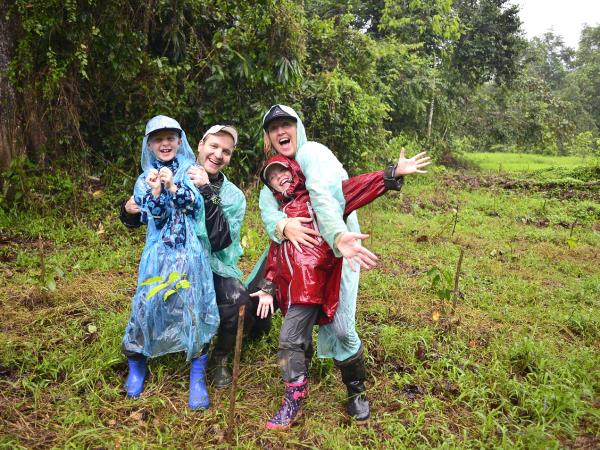 Encounter orangutans and meet local tribes in magical Borneo
From £745 7 days excluding flights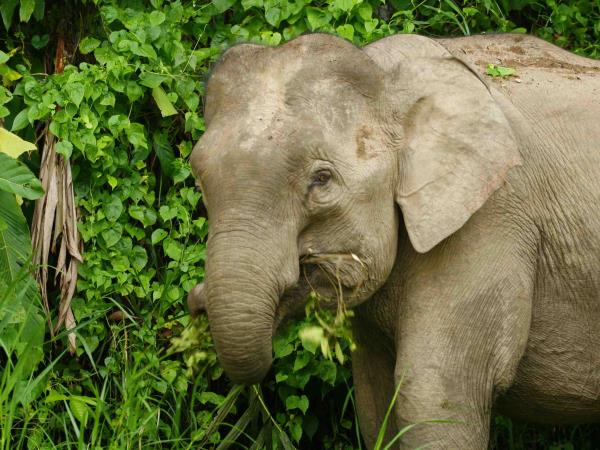 Encounter orangutans and elephants in the Bornean jungle
From £1295 12 days excluding flights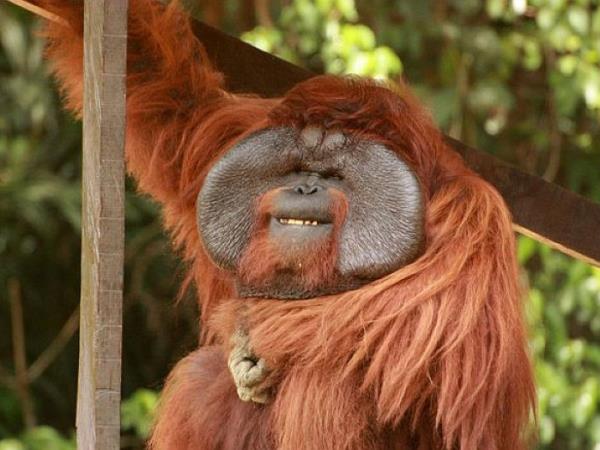 Meet Iban tribes and encounter orangutans in Borneo
From £1195 13 days excluding flights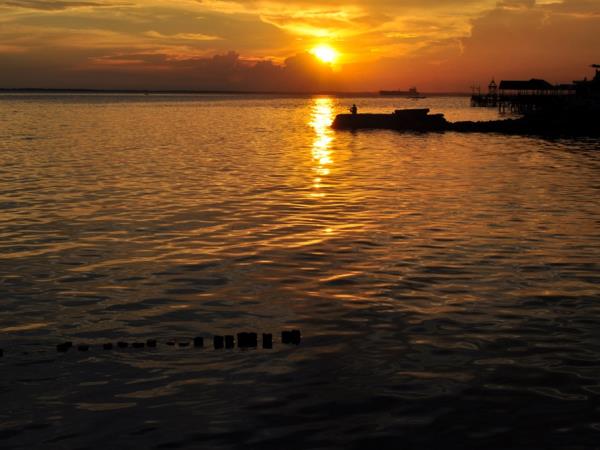 Family wildlife conservation volunteering project in Borneo
From £649 - £849 7 days excluding flights