"Spend between 2-24 weeks volunteering with one of two Buddhist temples in Luang Prabang. Work 3/4 hours a day, teaching young Buddhist monks aged 10-18. Stay in shared volunteer accommodation. "
Highlights
Volunteer with Buddhist monks in Laos | Luang Prabang | Mekong River | Buddhist temples | Volunteer accommodation in Luang Prabang | Lao cuisine
Description of Teach English to monks in Laos
Become a volunteer in Laos and help the education of young Buddhist monks as you teach English in the stunning UNESCO World Heritage town of Luang Prabang. Experience life in this unique and thriving location in the jungle of Northern Laos by the Mekong River. You will be improving the monks employability for the future whilst gaining an exclusive view of Buddhist life and their religion.

Local Laos natives are extremely welcoming and friendly and are keen to share stories and meet volunteers from around the world. Whilst on the program, you will receive an orientation and you will get the chance to marvel at the towns' beauty and history. Luang Prabang has an intriguing mix of old French colonial buildings and exotic Buddhist temples.

Buddhist monasteries are a core component of life as a monk in Luang Prabang. You will see how these buildings are central to the way of life of these monks, who usually come from poor and remote backgrounds. They offer shelter, livelihood and food to the monks whilst also allowing them the freedom to continue to live like a monk or choose employment once of age. The monks are well respected and are given food by locals on a daily basis. Being a volunteer is important for the monasteries as teaching is limited and resources are scarce; so any help is grateful.

There are two temples you will work in. One has 400 monks, who live there with basic facilities. The other is 30 minutes outside of Luang Prabang with a large supply of services to help volunteers. The stark difference between the two temples will provide you with a greater perspective of how each monastery works. You will work 3/4 hours a day, teaching monks aged 10-18. The lessons will be co-taught with other volunteers.

One lesson per day will be taught at a private school or English center where more advanced English will we taught to students who wish to improve their communicative skills. These are quite energetic and lively lessons which are really fun to teach.

During the program, volunteers will have around 7 hours of formal teacher training and continuous support if ever you need it. Previous volunteers have passed down their notes and useful teaching materials to help the successive volunteers and continue where they left off.

Accommodation is shared with other volunteers in a guesthouse. You will live in a shared room and bathroom, but if you would prefer your own room, there are upgrade options. The guesthouse is cleaned weekly and it offers laundry services. In Luang Prabang there is a curfew at 12pm which also applies to the guesthouse.

3 meals are prepared for you each day at the guesthouse. This is local and authentic cuisine cooked in a typical Lao way. If you want to eat out, there are plenty of restaurants in the town too.

If you would like some help or advice, or just want to discuss your ideas for your next trip, do give us a call.
Departure information
This trip can be tailor made throughout the year to suit your requirements
US pricing:
The currency converter above works on todays exchange rate. We do take bookings in USD but the price is set at a rate confirmed months in advance and is typically above the current exchange rate. Please enquire for details.
Responsible tourism
Responsible tourism: Teach English to monks in Laos
Environment
All our programs have been designed to immerse you in a different culture, where you work and live with the local population. The programís aim is to make you grow as a person and benefit both yourself and the local people too.
Environment
Before the trip, we send out comprehensive briefing information, which includes a section on protecting the local environment. Most importantly, we advise participants to take care with water, which is scarce in many of our destinations. We recommend they avoid unnecessary washing which wastes water and using antibacterial hand gel where they can. We also inform them on how to dispose of waste properly, not to litter and, where possible, to avoid using plastic water bottles which are not easy to dispose of environmentally. Those going trekking are advised to keep to marked footpaths so as to prevent further foot-erosion of the landscape. Living in a UNESCO World Heritage site means that rules of environmentalism and preservation of the buildings are adhered and addressed which is informed to each volunteer.
Our company is environmentally aware which promotes and operates recycling and reusing of waste products. We also offset carbon emissions in our office (gas, electricity, business mileage) and encourage all participants to offset their flight emissions via a carbon offset scheme run in conjunction with Tree Aid.
Community
Meeting local needs
This project allows monks living in some of the most rural and poorest neighborhoods in Luang Prabang to have access to English-speaking volunteers and learn from them. As well as improving the monkís knowledge of English, you will also contribute directly to the areaís economy. The volunteer scheme provides work for domestic staff at the accommodation. You will eat locally-sourced food and make use of shops and leisure facilities in the town. You will not be taking jobs away from local people. The project employs local staff where possible, but relies on volunteers to support them. The curfew in the town is met and understood by our company and is passed on to volunteers.
The teaching materials and notes which are made by volunteers are passed onto the next volunteer to ensure that work efficiency and proper teaching is done. This enables actual progress of what is taught rather than volunteers teaching the same thing over and over again.
All our volunteers are fully trained on arrival and will work in groups when teaching the monks so will never be left unsupervised. Volunteers must be at least 18 years of age. Volunteers are required to have a referee and a background check.
Cultural sensitivity
We emphasize the importance of showing respect for local people and their customs in our briefing material. Participants will work alongside permanent staff, forming close bonds and getting an insight into real life in Laos. Our policy is to send people to the developing world in small groups or individually. This minimizes the environmental and social impact that the participants have on the destination and helps them to integrate into the local community.
All of our participants receive comprehensive pre-departure briefing as well as training on arrival in Laos. This covers topics on how to be culturally sensitive, how to best look after the environment when in the country and how to stay safe as well as up to date information on the political situation. They are also briefed on how to dispose of waste properly and where possible, to avoid using plastic water bottles as these are not easy to dispose of environmentally.
Popular similar holidays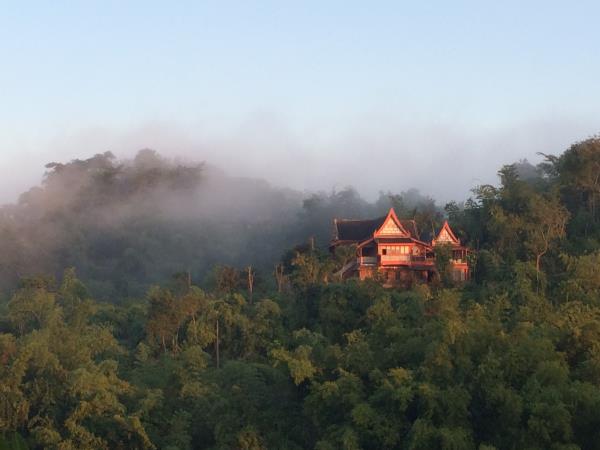 Explore the beautiful Golden Triangle area
From £2980 12 days including UK flights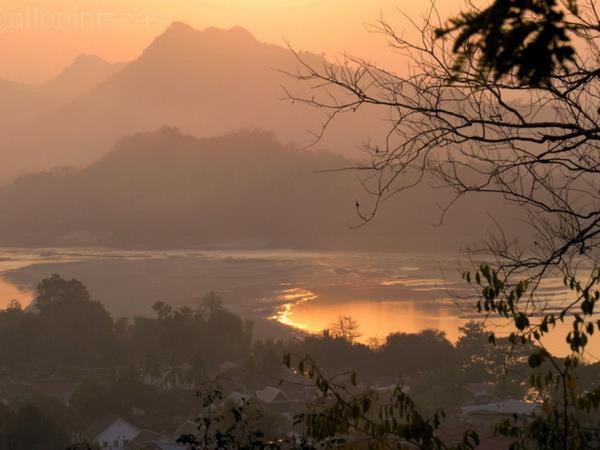 Highlights and off the beaten track Northern Laos
From £900 7 days excluding flights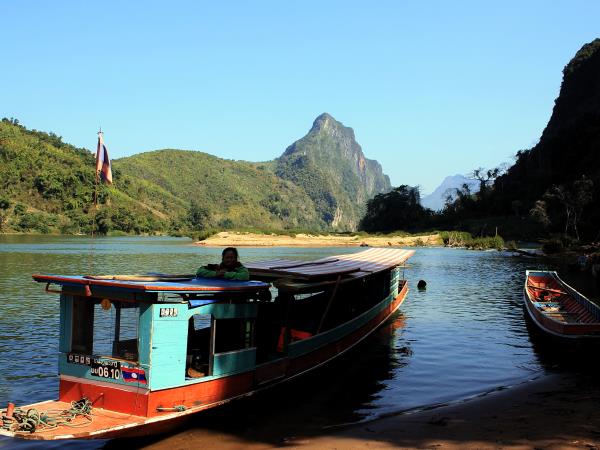 Discover remote Northern Thailand and Northern Laos
From £2750 - £2950 15 days including UK flights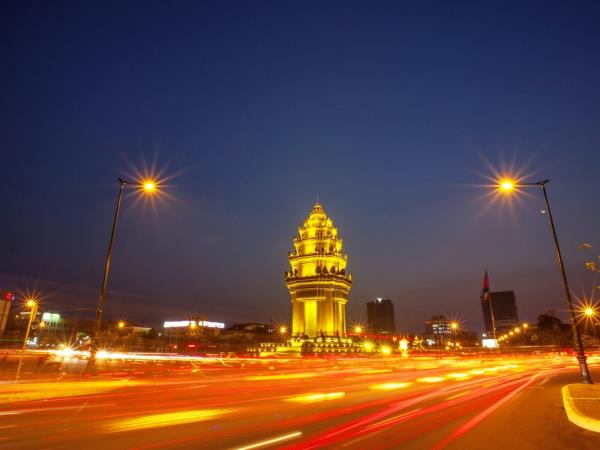 A soft adventure holiday to discover Cambodia and Laos
From £3395 14 days including UK flights