"A unique week, spending time with a Karen tribe community, working on a vital elephant conservation project, bringing captive elephants back to the wild. Homestay accommodation. "
Highlights
Chiang Mai | Ecolodge in Chiang Mai | Jungle treks | Elephant monitoring | Thai wildlife surveys | Base camp activities | Learn about Karen tribal traditions | Homestay accommodation with Karen tribal community
Description of Thailand Elephant conservation volunteering
Volunteer with a superb elephant conservation project in Thailand that gives these magnificent creatures an opportunity to live a life in the wild that has been all but forgotten. Help to return elephants to their native jungle from their lives trekking and performing for tourists.

There are approximately 4 times as many captive elephants in Thailand than there are elephants in the wild. Most of the elephants in captivity are owned privately by families. Elephants eat about 250kg of food each day, making looking after an elephant without income a very unsustainable practice. Sadly, there are very few places left in the wild that elephants can live in safety, and so this is simply not an option for most people. Because of this, they often send their elephants to camps to trek and perform for tourists.

This volunteer project enables the local community to bring their elephants back to the wild. There are currently 7 elephants that are now living freely in the jungle outside a small Karen hill tribe village. Each day you will trek into the jungle and countryside to monitor the elephants. These observations involve collecting data on social interactions, food choices, and behaviour. In addition, you may be asked to help with surveys on birds, gibbons, insects, reptiles and plant species.

In the afternoons, you will be getting involved in base camp activities and community projects. These can vary according to demands at the time, but it can include gardening, basic construction, painting, promotion, research and presentations. Additionally, volunteers are greatly encouraged to help teach English within the community with the homestay families. Additionally, you have the great opportunity of joining members of the community in their tribal traditions – learning to cook Karen dishes, taking part in basket weaving classes – but also just kicking a football around with the locals in the evening.

Accommodation and food
You will be staying in traditional homestays within the community. You should expect to have your own bedroom, but may share a bathroom with your Thai family. The bedrooms are traditional, with a mattress on the floor with a mosquito net. The bathrooms boast bucket showers and squat toilets - time to start living like a local!

Location
The project is located about 4 - 5 hours from the bustling city of Chiang Mai.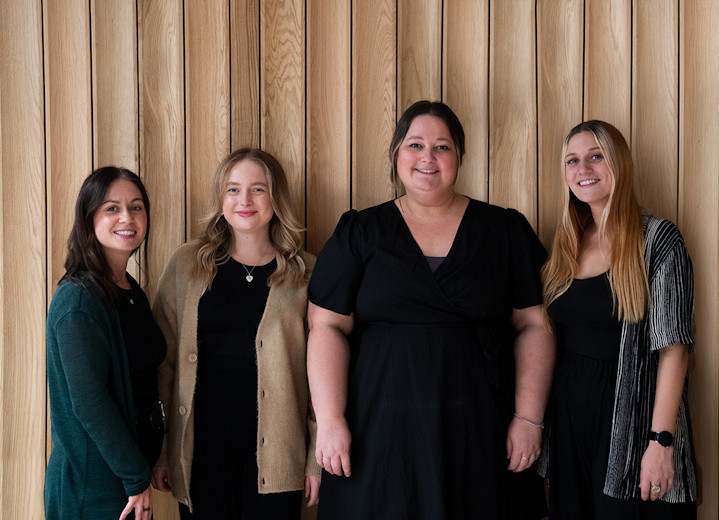 Departure information
This trip can be tailor made throughout the year to suit your requirements
Responsible tourism
Responsible tourism: Thailand Elephant conservation volunteering
Environment
Environment
Our placements are designed to immerse you in a different culture, living and working with local people. There's plenty to gain personally from this. But we make sure that local people benefit too by choosing projects that bring tangible improvements to their lives.
The importance of the project:
Asian elephant numbers have been falling dramatically for the last 100 years. This project is working to reduce the number of elephants living in captivity, and to slowly be able to reduce them back to the wild. The project means that elephants are no longer having to trek or perform, but can live in the jungle in a peaceful manner for the rest of their lives. Because of this, there is limited interaction with the elephants to allow them to live their lives as close to the wild as possible.
Caring for the environment:
We send out comprehensive pre-departure briefing, which includes a section on protecting the local environment. In particular we advise participants to take care with water, which is scarce in many of our destinations. We recommend they avoid unnecessary washing, using hand wash gel where they can. We also instruct them on how to dispose of waste properly, not to litter and, where possible, to avoid using plastic water bottles which are not easy to dispose of environmentally. Those going trekking are advised to keep to marked footpaths so as to prevent further erosion of the landscape.
Our company is an environmentally responsible one that operates recycling and reusing of waste products. We also offset carbon emissions in our office (gas, electricity, business mileage) and encourage all participants to offset their flight emissions via a carbon offset scheme run in conjunction with Tree Aid. This project strives to adhere to the strict Responsible Travel policy, and has been developed so that it addresses actual local needs and has the community's needs at its heart. Understanding and respecting the host community is paramount to the success of any project as long term commitment, support and adoption of sound environment, economic and social practices. This project employs as many local people possible, making it sustainable socially as well as environmentally.
Community
Meeting local needs:
This project provides a sustainable alternative for elephant owners in Thailand. It allows owners to have the choice to bring their elephants home to the jungle, rather than having to send them to work in a tourist camp or in trekking. The community benefits financially from the volunteer project, and they benefit from having volunteers in their village. Volunteers love to help their host families with English, and the families love having them to stay. Volunteers are helped to learn the Karen language too.
Cultural sensitivity:
We emphasise the importance of showing respect for local people and their customs in our briefing material. Participants will work alongside permanent staff, forming close bonds and getting an insight into real life in rural Sri Lanka. Our policy is to send people to the developing world in small groups or individually. This minimises the environmental and social impact that the participants have on the destination and helps them to integrate into the local community.
Popular similar holidays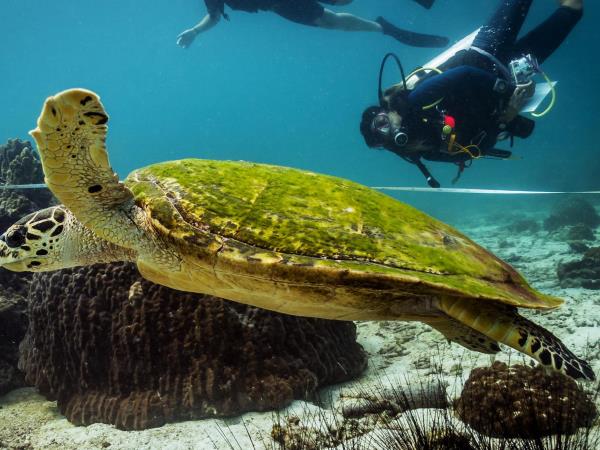 Join a community conservation project on a tropical island
From £795 7 days excluding flights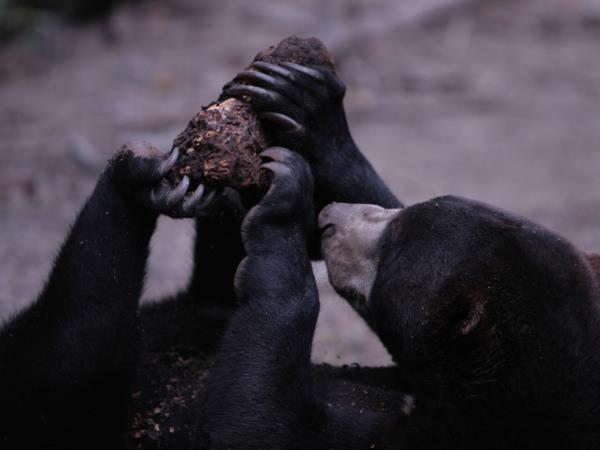 Volunteering break at a wildlife sanctuary in Thailand
From £974 14 days excluding flights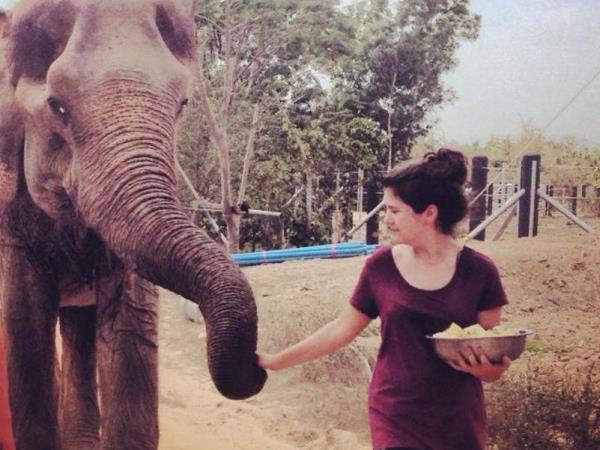 Volunteer with rescued elephants in an inspiring refuge
From £779 7 days excluding flights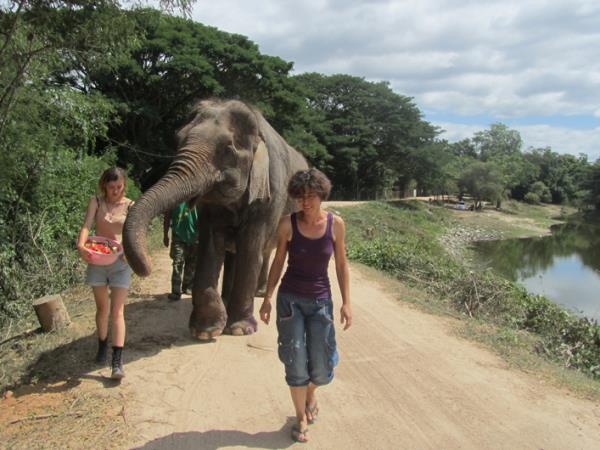 Join an Under 18 Elephant Care & Wildlife Rescue group trip
From £1495 14 days excluding flights