"Local herders take you horse trekking in northern Mongolia, wild camping, meeting remote ethnic groups and enjoying a festival. Very small group travel with no solo supplement, either. "
Highlights
Ulaan Baatar | Khovsgol Nuur National Park | Khatgal horse trek | Khovsgol Lake | Ulaan Uul | horse trek to meet the Tsaatan | attend the annual Renchinlumbe Naadam and its festival of Three Manly Sports | Murun | horses matched to riders | no solo supplement
Description of Exploratory horse trekking holiday in Mongolia
The horse symbolises strength, spirit and independence and Mongolia, and horses are integral to Mongolian life, which is why a horse trekking holiday is such a perfect way to explore this wild, beautiful country. Follow the migration grazing routes with a modern day herder, take part in traditional herding life and embark on a horse trek to find members of the small ethnic group, the Tsaatan, at their summer camp.

This 19 day horse trekking holiday takes place in the remote north, and takes in Khovsgol Nuur National Park. The lake here is a deeply spiritual place to Mongolians, known as the Mother Sea, and while it's a popular attraction, we can guide you to see its more local and human side. In Khovsgol a huge range of habitats meet here, including coniferous forests, steppe woodland, open steppe and mountains. This trip helps you get to know all these different areas.

Each portion of this holiday is hosted by local people, for a rich insight into the culture and life of Mongolia. The first trek lasts four days and takes you to the forest steppe landscapes of Khatgal. Baasanchuluu, a young herder who has lived his entire life here, will lead the trek. You will wild camp, but also stay with members of this local rural community, so you can experience their way of life.

After relaxing by Khovsgol Lake, your next destination is the huge Darkhad Depression. Narankhuu and his family are your hosts here, members of the Darkhad ethnic group. Spend two nights at his summer herding pasture, before he leads you on a five day horse ride into the remote West Taiga, where you'll meet members of the Tsaatan reindeer herder community, and learn all about their life here.

This exciting trip rounds off with the lively and colourful celebration of Renchinlumbe Naadam. At the heart of the festival is the Ervin Gurvan Naadam, or The Three Manly Games, which test the wisdom, courage and strength of each competitor through wrestling, archery and horse racing. Narankhuu and his family will take you to this exciting event.

This is a small group trip, with a maximum of just six people on each departure and plenty of flexibility built in. If there is a mix of riding abilities, we can divide the group up. We also aim to match each horse to each rider, so if you plan to gallop across the steppe or prefer a more steady pace, we can find a horse to suit.

This horse trekking holiday takes you to undeveloped regions with no tourism infrastructure, so you will be wild camping most of the time. A kitchen tent, a toilet tent and VANGO tents for you to sleep in are all included. There are no single supplements, either. Each traveller has their own tent. Don't worry about lack of showers while camping. We will use the shower houses in local towns for hot, invigorating freshen up en route.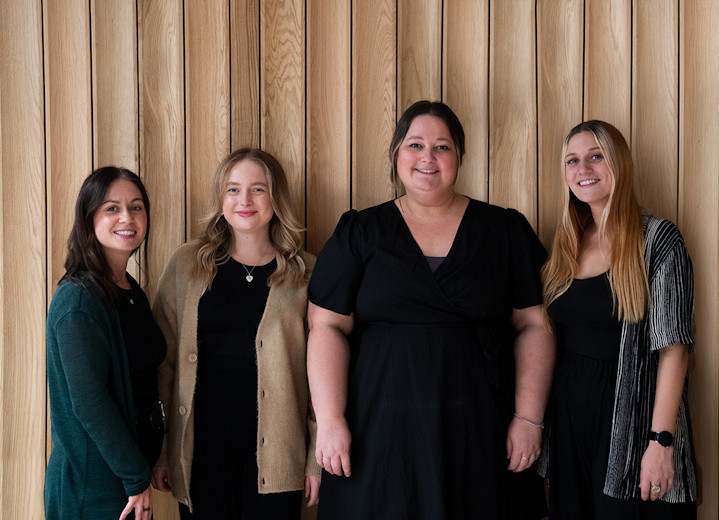 Responsible tourism
Responsible tourism: Exploratory horse trekking holiday in Mongolia
Environment
Always a tricky one this. We can promise you the world but how do we prove it? Responsible, sustainable or ethical travel - in recent years, it has developed many labels and is now a widely-used selling tool in the tourism industry. But, what does it mean? Although there is no real clear definition, it has to be more than ensuring that we collect all of our rubbish, asking before taking a photograph or being aware of the cultural norms. That's what we should be automatically doing anyway.
Below are some of the elements of my responsible travel philosophy for our Khovsgol Trails horse trek itinerary where we can show real evidence of our practise.
Waste
The disposal of rubbish is a major issue in Mongolia - especially with plastic. As part of my Responsible Travel ethos I pay a local Mongolian NGO (Mongolian Quilting Centre) to make fabric tote bags for our guests which we hand out for free as a welcome pack at the start of each trip. This is a souvenir for our guests but it also helps to support the project and helps us to cut down on the waste we produce. As part of your Gobi Insight experience, you will also receive such a tote bag.
Also, you can book knowing that we finance our own three-day rubbish collection in a national park in Mongolia. Arranged through the local community and protected area rangers, we have been arranging this for the previous three years.
Group Size
Unlike a majority of the larger tour companies, where small group travel can mean being in a group of up to 12-18 people, when I say small group travel this is what I mean. Our group size on this trip has been kept small - a maximum of six. This means that experiences during this itinerary become more personal and authentic for you. We are not an overwhelming presence - on the local communities or the local environment.
Our itineraries and departures
My philosophy is to have a limited amount of departures for each of our itineraries.
We also do not concentrate specifically on one area. Mongolia is a country of incredibly diverse yet fragile ecosystems. By limiting our presence in certain areas, we help to preserve and protect and help to avoid the area changing environmentally due to repeated and extended exposure to tourism.
We only offer one trip per year to the remote northern regions visited on this itinerary.
Our trips also focus on 21st Century Mongolia - yes, you'll get to experience the traditional way of life but at the same time gain an overview as what it means to be Mongolian in 21st Century Mongolia. The people we work with are 'real' people. Not tourism professionals. You'll meet people from Ulaanbaatar, you'll meet herders, you'll meet Mongolians that live in the provincial centres as well as the smaller town and rural communities. They are all Mongolians. Take time out to meet them. 
Camping
During this experience you will at certain locations camp in tents. When we camp, where possible, we use only existing campsites, keep them small and, if required, we always ask permission of local families or park rangers. We carry all litter with us until we can dispose of it in a responsible manner, removing any litter left by others (to the best of our ability). We ensure that we leave our campsites in a better condition than we found them. Always.
Horses
Welfare of the horses is important to us. The horses are owned by Bambakh and Narankhuu - herders we know well - we have worked with them for 11 years. We use Russian saddles as the horses are used to this style of saddle and are comfortable with them.
Community
Cultural Impact
My company is not a 'world specialist'; we concentrate on the country we know and love – Mongolia. We research, design and operate each itinerary ourselves and do not source our itineraries from other agents.
A major part of my philosophy is to 'support local' - local culture, people, communities and environment. For our treks into the taiga we work with two distinct ethnic groups - the Darkhad and Tsaatan / Duka. By combining the itinerary like this, we get to spread our support further. Also, as a visitor, you get to experience two distinct ways of life.
The Tsaatan community are supported through the TCVC - Tsaatan Community Visitors Centre based in Tsagaan Nuur. Although you will have a Darkhad guide, we make sure we follow the guidelines set out by the Tsaatan Community and Visitors Centre (TCVC) on how to make sure our visits to the Tsaatan community are of benefit to all. Between us we make sure that your visit to the Tsaatan benefits them financially but respectfully and culturally as well.
The Tsaatan are strongly tribal and have a unique way of interacting with the outside world. As a result, we must be very delicate how we interact with them. We will work hard to make sure your visit is not considered intrusive by the Tsaatan into their private lives.
The taiga is not a tourist camp but rather the home of an active, thriving community that wishes to sustain their way of life within a sensitive ecosystem. If your expectation is to be entertained or to have luxurious accommodations, the taiga is not the place for you.
Before taking out your camera, you are asked to introduce yourself and ask permission to take pictures. It is considered very rude to see a visitor riding into camp with their camera out, snapping pictures of people and reindeer as though the camp is a museum exhibit.
After you have introduced yourself, you still must ask permission from individuals when taking their picture or pictures of their animals.
Please respect people's requests if they refuse to have their picture taken, particularly with regards to sensitive subject matter such as a shaman conducting a ritual.
We never offer group trips to the Tsaatan as we feel this creates too much of an environmental and cultural impact. Typically we only offer one or two private trips per year.
We pay a fair price for all accommodation provided by the Tsaatan. We do not ask the individual families to provide meals using their limited resources. Your trip assistant will prepare meals herself for you but we will share our food with the Tsaatan families.
Any visits to a shaman are conducted only on days marked in the Mongolian Lunar Calendar when shamans would be conducting a ceremony. To do so outside of these days, would be a contrived experience.
Also, these are real people with real lives to lead and at no point do we ask the families to change their way of life for our/your own benefit or comfort. If they don't have a shower, neither will you! (Don't panic!…see below!). We ask our guests to try and embrace (!) and enjoy any differences that they come across in Mongolia. Experiencing the differences is all part of any trip and makes it a more authentic and positive holiday for you and a more respectful and enjoyable experience for the locals as well.
One example of this is our use of the local town shower houses. Very few families have access to running water from a tap. We do as the locals do and use the local town shower houses such as the one in Kharkhorin. They're a great way to meet members of the local community but it also means we do not put too much pressure on local resources. In the words of author Jack Weatherford in Genghis Khan and the Making of the Modern World – 'Compared to the difficulty of daily life for the herders, living permanently in those areas, ours were only the smallest of irritations.'
I have even written my own guide to the culture and traditions of Monoglia - researched over the 11 years I have lived and worked in Mongolia. You receive this guide on your arrival into Mongolia as a way of preparing you for your experience.
Ulaanbaatar
You'll start off in Mongolia's capital city. Read a guidebook or a travel forum and frequently Ulaanbaatar is overlooked. But, it's home to roughly 45% of Mongolia's population and this alone means that it should be experienced. We don't offer a tour of museums or souvenir shops but a day spent walking through the local areas of the city. What's it like to live there? What kind of communities exist? What are the challenges? My aim is that you experience all aspects of Mongolian culture - rather than just those highlighted by guidebooks.
Popular similar holidays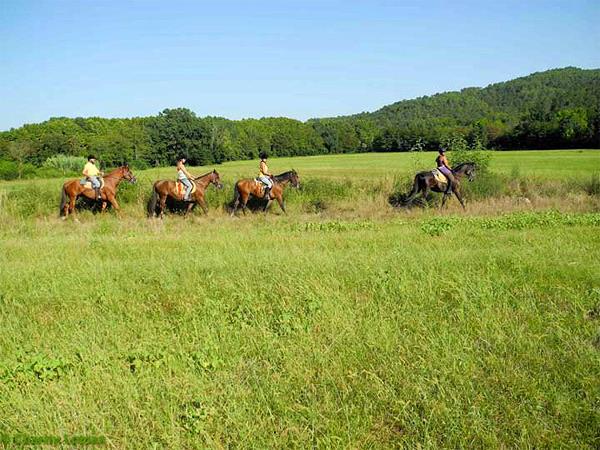 Horse riding in the beautiful Catalan countryside
From €700 - €1150 8 days excluding flights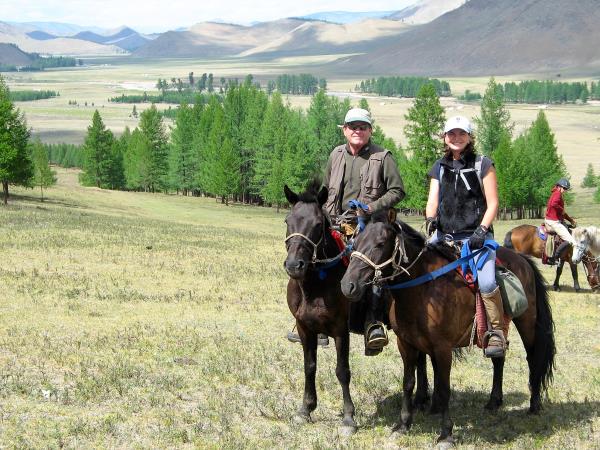 Horse trekking in Mongolia's remote Zavkhan Province
From NZ $4290 17 days including domestic flights only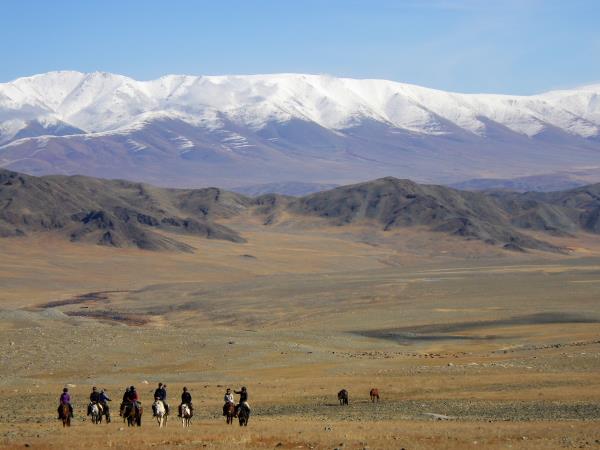 Horse riding adventure in Mongolia's remote Altai Mountains
From NZ $4995 - NZ $5745 17 days including domestic flights only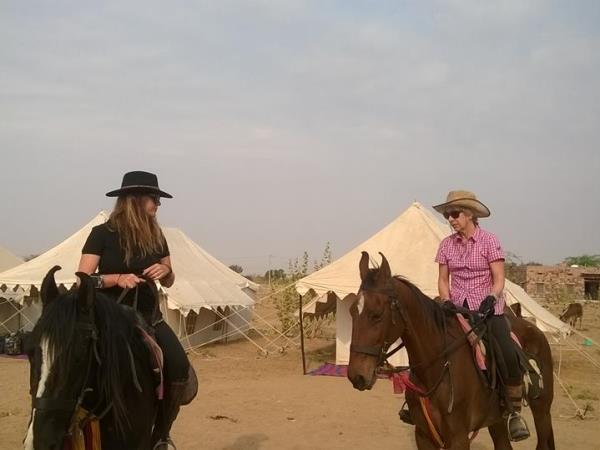 horseback safari adventure through rolling terrain of Rajasthan
From £2230 - £2950 13 days excluding flights