"Find out if you've got what it takes to survive for eight days, as part of a small band of castaways, on a desert island atoll, about 300kms offshore from Tahiti in French Polynesia."
Highlights
Be castaway on an 288 acre uninhabited desert island | Receive Five days of training including how to build shelter | Make fire by friction | Convert sea water into drinking water | Learn to safely use and maintain a machete | Catch, trap and cook fish | Become a better beachcomber and learn how to weave palm leaves | Bamboo pot and clay bake cooking techniques | Spend three nights alone on the island | Rescue speedboat laden with goodies | First and last night in 4-star hotel with private beach | Three course celebratory survival meal (hopefully ) |
Description of Desert island survival in French Polynesia
There can be few experiences quite as thrilling as being cast away on a desert island. Survival is simply going to be a way of life. Do you think you could cope? Have you got what it takes to keep the fire going, catch fish, live life without technology?

Right here is where you put your answers to the test as you embark on a ten day adventure holiday in French Polynesia. Surrounded by the beautiful blue/green waves of the Pacific you'll be marooned with a small group and taught the basic skills required to survive on a desert island.

With limited equipment and the right instruction we'll give you the tools to fend for yourselves as you'll be left for the remaining three days of the holiday, completely on your own.

This is a complete immersion experience as for eight whole days you'll live on an untouched island in the middle of the Pacific. From collecting coconuts to swimming as the sun comes up, nothing can prepare you for what is essentially a once in a lifetime opportunity to adapt and survive to island life.

The island, itself, is the Tikehau Atoll, situated some 300kms off the northeastern coast of Tahiti in French Polynesia. The stunning coral surrounds make for an incredible environment with a narrow stretch of sand encircling a secret lagoon filled with weird and wonderful marine animals.

Not only is this ten day survival experience going to challenge and excite, you'll also get to know a fascinating selection of other, similar-minded, castaways. Getting on with other travellers in an incredibly exotic environment is almost as exciting as staring at the stars and catching your first fish.

What you can expect to happen:

Firstly, you'll meet the other castaways and survival instructors at a hotel for one last night of luxury before being whisked, the next morning, to the island which will be your home for the next eight nights.

The first five days will be spent learning how to use machetes, fish hooks and fire lighting equipment (no matches allowed) as well as adapting to sleeping in top quality Hennessy hammocks.

On day six, it's over to you. Seriously, you'll be on your own. Armed with your new found skills, and a satellite phone, you'll be left to survive for three whole nights as actual desert island castaways.

Believe you me, the sight of the approaching 'rescue' speedboat, laden with tasty treats, can be met with both joy and a touch of sadness. After all, you've survived on your own and adapted to island life, now it's back to reality. For better or for worse.

An end of adventure meal and cocktails is always great fun with tales of survival spoken with fondness, long into the night.

If you think you've got what it takes to: build a shelter, collect water and coconuts, make a fire with a bow drill, spot different species of plants and animals, cook using traditional French Polynesian bamboo pots, smoking grills and clay bakes, trap and hunt food, and learn how to use different techniques to finally get rescued - then what are you waiting for?

If you would like some help or advice, or just want to discuss your ideas for your next trip, do give us a call.
Responsible tourism
Responsible tourism: Desert island survival in French Polynesia
Environment
for us, time on a desert island is not just about developing survival skills but about taking time out of our busy schedule disconnect from the rat race and become immersed in nature. After their time on the island, we like to think that our clients leave feeling a deeper connection with the natural world and a renewed passion to protect it.
Due to the nature of our expeditions, we have an exceedingly small footprint using next to no electricity, and consuming under 200Ltrs of water. Consumption incomparable to a traditional stay in a french Polynesian hotel, famously steeped in decadence and luxury.
We take very measure to ensure the pristine environments we work in remain that way, only taking what we need to survive and ensuring any rubbish we find during our expeditions is collected.
We only eat fish that are of mature size and of species we know to not be threatened. Due to the fishing techniques we use, there is never any bi-catch.
We never touch local species of shark, ray, turtle or the increasingly vulnerable coconut crab which we recognise as an endangered species in the area.
Community
We work in an area which relies heavily on income from tourism. Therefore we only employ local boat drivers and avoid chain hotels. We are still small, but as we grow we plan on further developing our support of the local community and implement island conservation initiatives because the world is far richer for untouched island paradises.
We are delighted to say that the area we operate in already has excellent conservation efforts and thriving marine and turtle populations.
We are developing our partnership with The environmental group Te Mana o Te Moana promotes environmental awareness for the public, for local populations and especially for children through school programs and communication materials aimed at giving a better understanding of the local natural heritage and its fragile balance. We report to them turtle numbers that we encounter and share with them the location of any nests we find.
We have a great relationship in place with the local communities we work with and we ask all of our guests to show the up most care to ensure this relationship is maintained.
Ethical considerations are also part of our research and development process and we encourage feedback on our practices. Clients are asked to comment and make suggestions on our responsible practices when completing their post-trip questionnaire. In addition to this, as well as visiting destination-based initiatives whilst on their educational trips, our country specialists are encouraged to help continually improve our responsible travel initiatives.
Popular similar holidays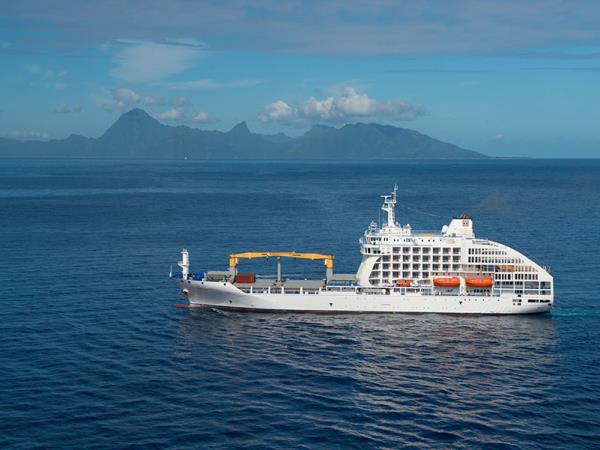 Sail this Polynesian paradise visiting at least 12 islands
From £2090 - £2155 14 days excluding flights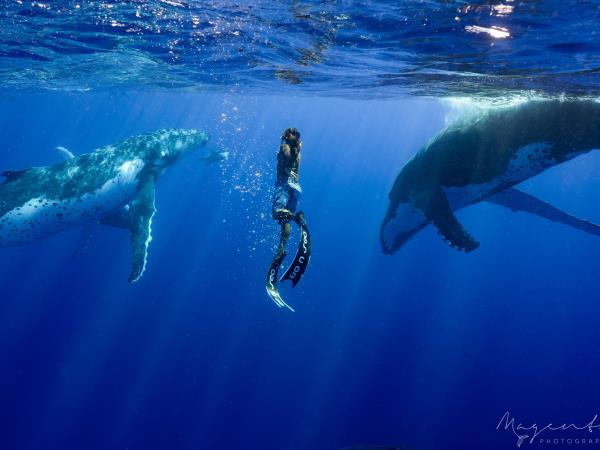 Snorkel with gentle humpback whales in a warm tropical seas
From AU $4750 - AU $5980 8 days excluding flights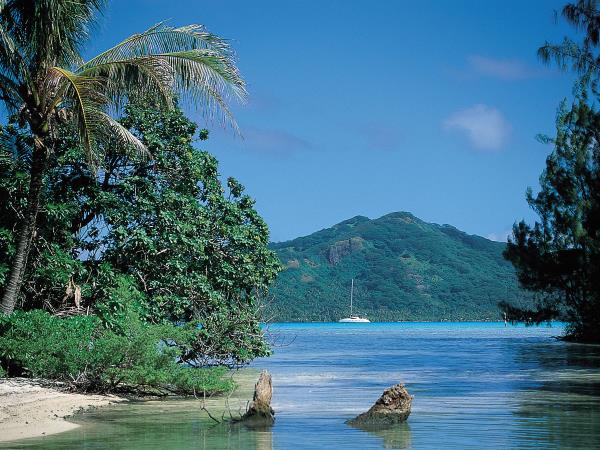 Sail around the beautiful French Polynesia
From £4509 - £11038 7 days excluding flights