"A week long holiday, tailor made, in the Agrigento region of Sicily. With an expert local guide throughout, based in two different accommodations. One in town, the other most definitely not! "
Highlights
Agrigento | Valley of the Temples | Sicilian cookery lesson | Sant'Angelo Muxaro | Stay in a Sicily agriturismo
Description of Sicily holiday for over 50s, Italy
This Sicily holiday, aimed at the over 50's, is a tailor made trip around the hilltop, coastal city of Agrigento region, where you will experience not only the ancient urban archaeology but also real, rural life, travelling with an expert local guide throughout.

Based in two different accommodations, you will also have a chance to meet local shepherds, farmers and dairymen, listen to their stories and learn about traditional lives here in the heart of Sicily. This holiday really is a chance to catch a glimpse of everyday life in both a town, and countryside which feel as if they have been suspended in time.

Agrigento is the place where the glory of nature meets history: not even Greece has such well-preserved Greek temples, surrounded by aromatic almond trees. Enjoy the typical dishes of a local festival and learn how to cook them yourself. Explore the city and its surroundings at a slow pace in order to gain full immersion inside Sicilian life and get to know the locals.

Your accommodation on this holiday will be five nights, on a half board basis, at a 'bio' resort near the Natural Reserve of Macalube, and then two nights also on a half board basis at an agriturismo at Sant'Angelo Muxaro. The price of the holiday includes the accommodation, all breakfasts, four lunches, one guided city tour, four excursions, transport and airport transfers, local guides and travel insurance.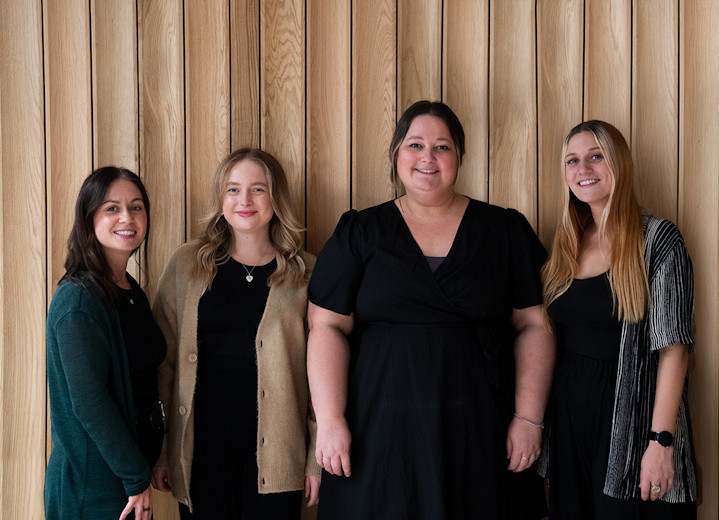 Departure information
This trip can be tailor made throughout the year to suit your requirements
Responsible tourism
As the pioneers of responsible tourism, we screen every trip so you can travel knowing your holiday will help support conservation and local people.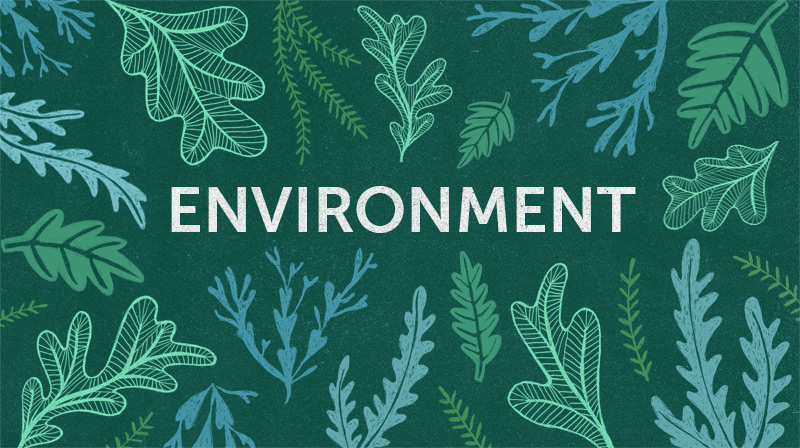 Our aim is to make our Travel Experiences sustainable for the long term: we know that tourism can have both an exceptionally positive and potentially negative impact on local communities. For this reason, we promote responsible travel that means: to respect and benefit local people, their cultures, economy and the environment.
We start from the beginning, helping our travellers to choose their customized daily experiences based on these sustainable categories:
- Green
- Hand-made
- Eat local
- Live local
- Sport
- Adrenaline
For this trip we minimised carbon emissions making the following considerations:
- VALLEY OF TEMPLES – We promote for the Valley of Temples (UNESCO site) in Agrigento the FAI project "Adopt a garden" for the garden of Kolymbethra. FAI (Fondo Ambiente Italiano) is the National Trust of Italy; its purpose, with this project, is to protect the garden near the Temples which might otherwise be lost. We kindly ask our travellers to sustain it as well
- LOCAL SERVICES - We choose local suppliers which had adopted sustainable practices
- WATER CONSERVATION - We support initiatives that encourage conservative use of water, especially in Agrigento area. For this purpose, we kindly ask to our travellers to read the Responsible Travel Conduct what we will send before departing for Sicily
- LOCAL FOOD AND GOODS - We include and strongly inspire our travellers to eat locally produced food and goods (like organic food, natural local products which come straight from the garden to the kitchen). For example, we suggest the fresh and tasteful bread made in S.Angelo Muxaro with an ancient type of wheat (tumminia)
- WATER BOTTLES - We encourage our travellers to refill a water bottle from water 'bubblers' where available to avoid unnecessary purchasing of bottled water and the subsequent waste disposal issues
- RECYCLING – Our Local guides also provide travellers with awareness on how they can reduce and recycle in Sicily
- PUBLIC AND ECOLOGICAL TRANSPORT – Since we have a high range of biking tours in our offered experiences, we strongly encourage our travellers to choose ecological transportation like bicycle during their free time (especially in Valley of Temples where we could arrange biking experience as well)
The Impacts of this Trip
This Travel Experience is planned to ensure that we support local communities by:

- SMALLER-SCALE LOCALLY-OWNED ACCOMMODATION – Choosing local Agritourism (as rural hospitality), like the one of this trip: sets over two floors which surround an inner court, immersed in the countryside of Agrigento. It is possible both tasting and cooking meals by using home-grown vegetables. In fact, in this Agritourism our travellers could try the so called horticultural therapy: in the last 15 years, several studies have shown that live as "farmer for a day" produces extraordinary effects on the body and on the mind as well. It is a revitalizing experience, discovering gestures and flavour of the rural tradition.
Furthermore, the old stables and mill's locals have been transformed into a wellness centre

- LOCAL GUIDES - Hiring local guides for how they tell their territory. In this way we could learn about the culture and way of life directly from those who live it and put money into local hands and economies

- FARE WORKING CONDITIONS - Defining a tariff policy that calls for a clear decision-making freedom of the price by its suppliers, stakeholders, partners and local guides

- TAILOR MADE EXPERIENCES - Organizing tailor made experiences for the limit size of 8-10 people because we believe that larger group could not join the real experience and could otherwise impact on the local communities

- CROSS-CULTURAL UNDERSTANDING - Offering real life experiences which promote cross-cultural understanding, like in S.Angelo Muxaro Village where locals welcome travellers in their houses and shops

- LOCAL PROJECT SUPPORT – We encourage our travellers to visit during their free time the Farm Cultural Park, an independent cultural center where art and culture are noble instruments that have given to the City of Favara a new identity and a future dimension. Born by the idea of a notary who didn't want to leave Sicily to find a job, the Farm is now located in an ancient abandoned quarter of the town: old houses have been restored in order to realize exhibition venues of contemporary art, restaurants and shops which promote local manufacturing

- LOCAL SUPPLIERS – We chose local suppliers one by one, shaking their hands, learning their stories and feeling the passion they put in their own activities. Meet them will be a great lesson to cherish and we strongly ask to our travellers to sustain and promote them even after coming back home. They are not only shepherds, artists or farmers: they the caretaker of this territory

- RESIZING SEASONALITY – This Travel Experience emphasize the interesting aspects (events, traditions and natural views) of Sicily in low season as well. This region has a temperate climate all year long; for this reason we suggest our travellers to visit it when is less crowded (from November to February as well)

- ARTISAN AND IMMATERIAL HERITAGE – Helping to keep alive traditions and supporting ancient knowledge, like Aldo's, who has dedicated his whole life to the Sicilian plants. Famous as the "seed saver", Aldo spent all his life saving old kind of plants from the oblivion. He is used to offer on his veranda snacks with flowers and fruits from his garden, like almonds, olives, pistachios. A feast for the senses

- SLOW TOURISM - Promoting slow tourism as an alternative to everything-at-once, which allow traveller the "luxury" of look, taste and feel its final destination. Agrigento, for example, is well known only for the Valley of the Temples; we want to promote a different type of tourism which could help this territory to be discovered in all its aspects, less famous but interesting the same

- UNIQUE AND ORIGINAL DAILY EXPERIENCES - Promoting less famous Sicilian destinations by proposing unique and original daily experiences, like all the Experiences which take place in Monti Sicani: meeting old shepherds and young ones that are artist by vocation and bakers which offer the traditional bread "pani cunzatu" (which belonged to the poor rural tradition). Kind people that show what hospitality really means

- RESPONSIBLE TRAVEL CODE OF CONDUCT – Each traveller will receive our Responsible Travel Code of Conduct before arriving in Sicily. In addition, our local guide will explain during each daily experience the right travel code and will answer to whichever question concerning it
Environment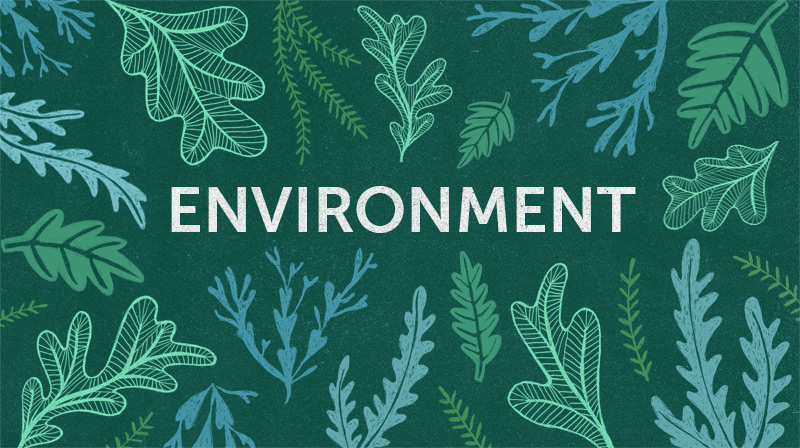 Our aim is to make our Travel Experiences sustainable for the long term: we know that tourism can have both an exceptionally positive and potentially negative impact on local communities. For this reason, we promote responsible travel that means: to respect and benefit local people, their cultures, economy and the environment.
We start from the beginning, helping our travellers to choose their customized daily experiences based on these sustainable categories:
- Green
- Hand-made
- Eat local
- Live local
- Sport
- Adrenaline
For this trip we minimised carbon emissions making the following considerations:
- VALLEY OF TEMPLES – We promote for the Valley of Temples (UNESCO site) in Agrigento the FAI project "Adopt a garden" for the garden of Kolymbethra. FAI (Fondo Ambiente Italiano) is the National Trust of Italy; its purpose, with this project, is to protect the garden near the Temples which might otherwise be lost. We kindly ask our travellers to sustain it as well
- LOCAL SERVICES - We choose local suppliers which had adopted sustainable practices
- WATER CONSERVATION - We support initiatives that encourage conservative use of water, especially in Agrigento area. For this purpose, we kindly ask to our travellers to read the Responsible Travel Conduct what we will send before departing for Sicily
- LOCAL FOOD AND GOODS - We include and strongly inspire our travellers to eat locally produced food and goods (like organic food, natural local products which come straight from the garden to the kitchen). For example, we suggest the fresh and tasteful bread made in S.Angelo Muxaro with an ancient type of wheat (tumminia)
- WATER BOTTLES - We encourage our travellers to refill a water bottle from water 'bubblers' where available to avoid unnecessary purchasing of bottled water and the subsequent waste disposal issues
- RECYCLING – Our Local guides also provide travellers with awareness on how they can reduce and recycle in Sicily
- PUBLIC AND ECOLOGICAL TRANSPORT – Since we have a high range of biking tours in our offered experiences, we strongly encourage our travellers to choose ecological transportation like bicycle during their free time (especially in Valley of Temples where we could arrange biking experience as well)
Community

The Impacts of this Trip
This Travel Experience is planned to ensure that we support local communities by:

- SMALLER-SCALE LOCALLY-OWNED ACCOMMODATION – Choosing local Agritourism (as rural hospitality), like the one of this trip: sets over two floors which surround an inner court, immersed in the countryside of Agrigento. It is possible both tasting and cooking meals by using home-grown vegetables. In fact, in this Agritourism our travellers could try the so called horticultural therapy: in the last 15 years, several studies have shown that live as "farmer for a day" produces extraordinary effects on the body and on the mind as well. It is a revitalizing experience, discovering gestures and flavour of the rural tradition.
Furthermore, the old stables and mill's locals have been transformed into a wellness centre

- LOCAL GUIDES - Hiring local guides for how they tell their territory. In this way we could learn about the culture and way of life directly from those who live it and put money into local hands and economies

- FARE WORKING CONDITIONS - Defining a tariff policy that calls for a clear decision-making freedom of the price by its suppliers, stakeholders, partners and local guides

- TAILOR MADE EXPERIENCES - Organizing tailor made experiences for the limit size of 8-10 people because we believe that larger group could not join the real experience and could otherwise impact on the local communities

- CROSS-CULTURAL UNDERSTANDING - Offering real life experiences which promote cross-cultural understanding, like in S.Angelo Muxaro Village where locals welcome travellers in their houses and shops

- LOCAL PROJECT SUPPORT – We encourage our travellers to visit during their free time the Farm Cultural Park, an independent cultural center where art and culture are noble instruments that have given to the City of Favara a new identity and a future dimension. Born by the idea of a notary who didn't want to leave Sicily to find a job, the Farm is now located in an ancient abandoned quarter of the town: old houses have been restored in order to realize exhibition venues of contemporary art, restaurants and shops which promote local manufacturing

- LOCAL SUPPLIERS – We chose local suppliers one by one, shaking their hands, learning their stories and feeling the passion they put in their own activities. Meet them will be a great lesson to cherish and we strongly ask to our travellers to sustain and promote them even after coming back home. They are not only shepherds, artists or farmers: they the caretaker of this territory

- RESIZING SEASONALITY – This Travel Experience emphasize the interesting aspects (events, traditions and natural views) of Sicily in low season as well. This region has a temperate climate all year long; for this reason we suggest our travellers to visit it when is less crowded (from November to February as well)

- ARTISAN AND IMMATERIAL HERITAGE – Helping to keep alive traditions and supporting ancient knowledge, like Aldo's, who has dedicated his whole life to the Sicilian plants. Famous as the "seed saver", Aldo spent all his life saving old kind of plants from the oblivion. He is used to offer on his veranda snacks with flowers and fruits from his garden, like almonds, olives, pistachios. A feast for the senses

- SLOW TOURISM - Promoting slow tourism as an alternative to everything-at-once, which allow traveller the "luxury" of look, taste and feel its final destination. Agrigento, for example, is well known only for the Valley of the Temples; we want to promote a different type of tourism which could help this territory to be discovered in all its aspects, less famous but interesting the same

- UNIQUE AND ORIGINAL DAILY EXPERIENCES - Promoting less famous Sicilian destinations by proposing unique and original daily experiences, like all the Experiences which take place in Monti Sicani: meeting old shepherds and young ones that are artist by vocation and bakers which offer the traditional bread "pani cunzatu" (which belonged to the poor rural tradition). Kind people that show what hospitality really means

- RESPONSIBLE TRAVEL CODE OF CONDUCT – Each traveller will receive our Responsible Travel Code of Conduct before arriving in Sicily. In addition, our local guide will explain during each daily experience the right travel code and will answer to whichever question concerning it
Climate

Popular similar holidays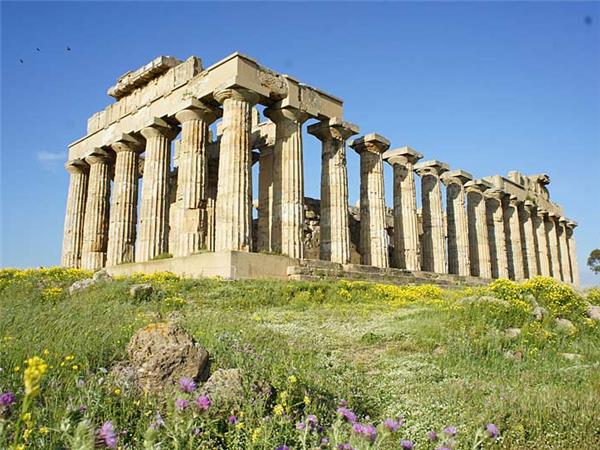 One of the most fascinating islands in Europe
From £1449 - £1799 9 days including UK flights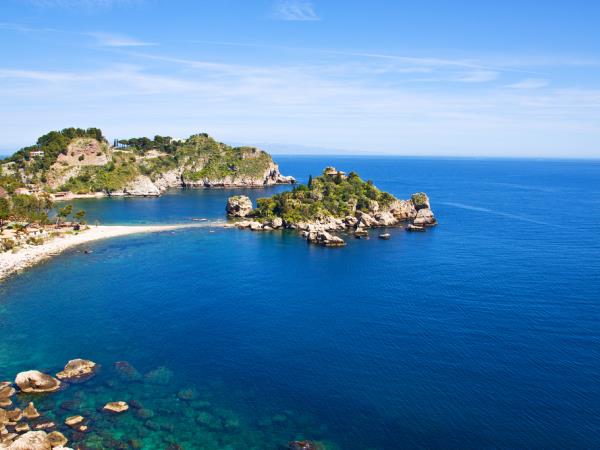 Family active holiday to Sicily, volcanoes, walks & water
From £690 8 days excluding flights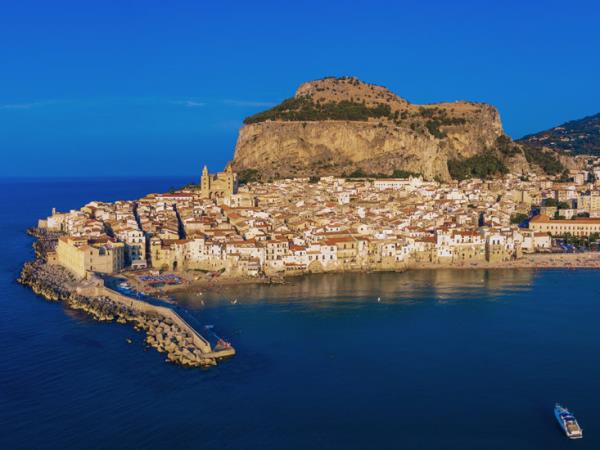 Experience the flavours, landscapes and history of Sicily
From £2249 8 days excluding flights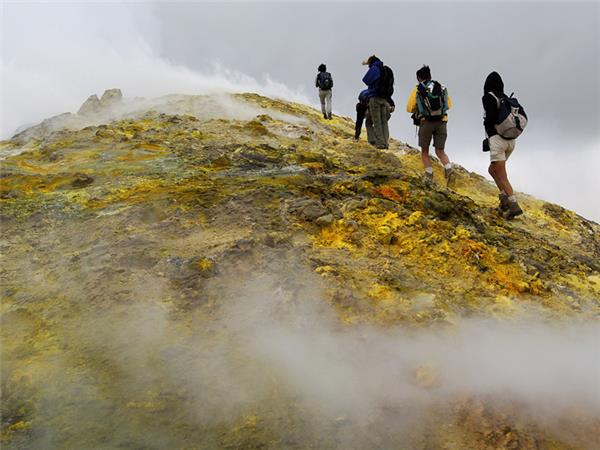 Discover Mt Etna and the beautiful volcanic achipelago
From £1349 - £1679 8 days including UK flights