"A 12 day, tailor made family holiday in Italy with four nights in Venice and seven on Lake Garda. With a local expert guide throughout to help you step well off the tourist path. "
Highlights
Venice | Boat trip on Venetian Lagoon | Lake Garda | Waterfall park | Boat trip on Lake Garda | Family activities | Verona | Parco Sigurtà
Description of Venice and Lake Garda family holiday
This Italy family holiday is divided between two of the country's most stunning spots: Venice and Lake Garda, two popular tourist spots but the difference with this trip being that it is tailor made, with an itinerary adapted to your family's interests and age groups. But also that you are travelling with an expert local guide throughout who will add an educational, very local and definitely fun aspect to the trip.

This holiday starts in the great city of Venice, with plenty of time to stroll around, learning the history and interesting anecdotes of the city while playing funny games and eating tasteful food. You then get to explore the lagoon from the water, on an eco friendly sailing boat. You also enjoy the traditional craft of mask making at a Venetian workshop, which is a big favourite with children.

Moving on to Lake Garda, this is one of Italy's most stunning regions but also with a fascinating history. Explore the medieval towns surrounding the lake as well as the immortal city of Verona. Getting out into nature is also an important feature of this Italy holiday, with trips to two wonderful parks where your children will learn about preserving important the region's important ecosystems.

We think we have crafted an itinerary with some of the areas best activities to keep both little and big ones busy and happy. Not just during summer months, but at any time of year. Your accommodation will be in an apartment in both Venice and Lake Garda, with four nights in the former and seven nights in the latter.

The price of this holiday includes accommodation, all breakfasts, 5 lunches, three urban tours, five excursions, airport transfers and all transport, local guide and travel insurance.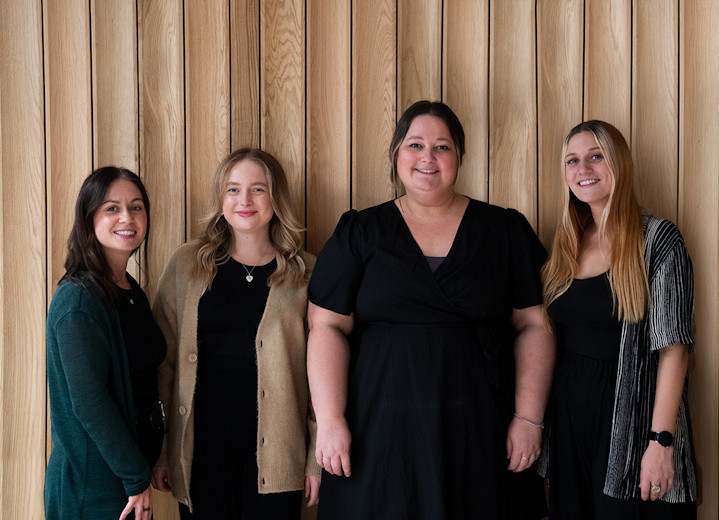 Departure information
This trip can be tailor made throughout the year to suit your requirements
Responsible tourism
Venice and Lake Garda family holiday
Carbon reduction
Your holiday will help support local people and conservation. We must also reduce CO2. Learn about the CO2 emissions of this holiday and how to reduce them.
Environment
Our aim is to make our Travel Experiences sustainable for the long term: we know that tourism can have both an exceptionally positive and potentially negative impact on local communities. For this reason, we promote responsible travel that means: to respect and benefit local people, their cultures, economy and the environment.

We start from the beginning, helping our travellers to choose their customized daily experiences based on these sustainable categories:
- Green
- Hand-made
- Eat local
- Live local
- Sport
- Adrenaline


For this one trip we minimised carbon emissions making the following considerations:

- LOCAL SERVICES - We choose local suppliers which had adopted sustainable practices. In the first part of the travel experience, for example, the supplier which organize the navigation experience in Venice is a cooperative company that has adopted from its foundation a sustainable policy: it uses only electrical boats or traditional ones, they joined the European "BIOSIRE project" ("Biofuels and Electric Propulsion Creating Sustainable Transport in Tourism Resorts"), they organized several experiences in the lagoon by foot or by bicycle aimed to spread the knowledge about the fragile natural ecosystem which surrounds Venice. The wandering in Venice itself is provided by a supplier which organizes tour with families to make children understand, by educational games, the importance of the environment in the city.
In the second part of the travel experience, travellers and their families will visit Parco Sigurtà, near Lake Garda, which is another local supplier which has adopted sustainable practices like choosing electrical transportation inside the Park or promoting sustainable restaurants and kiosks. The navigation through Lake Garda, furthermore, is provided by a company which organizes eco-tours with electric boats: no noise, zero impact on the environment and no CO2 emissions

- WATER CONSERVATION - We support initiatives that encourage conservative use of water (like refilling water bottles or turning off water when brushing teeth), so we kindly ask to our travellers to read the Responsible Travel Conduct that we will send before departing for Veneto

- LOCAL FOOD AND GOODS - We include and strongly inspire our travellers to eat locally produced food and goods (like organic food, natural local products which come straight from the garden to the kitchen)

- WATER BOTTLES - We encourage our travellers to refill a water bottle from water 'bubblers' where available to avoid unnecessary purchasing of bottled water and the subsequent waste disposal issues

- RECYCLING – Our Local guides also provide travellers with awareness on how they can reduce and recycle in Veneto

- PUBLIC AND ECOLOGICAL TRANSPORT – Since we have a high range of biking tours in our offered experiences, we strongly encourage our travellers to choose ecological and public transportation, like bicycle or traditional rowing boats during their free time (especially in Venice Lagoon where we could arrange both of them)

- NATURAL ENVIRONMENT – We promote in this travel experience the visit of two parks where the family could spend a wonderful day surrounded by nature. The first one is the Molina Waterfall Park which offer a landscape of woods and meadows and crossed by torrents and small rivers. Here children will learn how much is important to preserve the environment, the bond between men and the ecosystem and the possibilities for a sustainable development. The second one, Parco Giardino Sigurtà, was in the ancient past a farm of a patrician family. Now is an outstanding park of lush vegetation with a fun and educational area for children and families. Donkeys, goats, chickens, turkeys and ducks will be part of the experience! The Didactic Farm in the Park is a member of the group working on the project for the Conservation and Breeding of poultry local to the Veneto region, in collaboration with the Veneto Agriculture association.
Community
This Travel Experience is planned to ensure that we support local communities by:

- SMALLER-SCALE LOCALLY-OWNED ACCOMMODATION – Choosing local B&B, like the Venetian one of this trip. We wanted for the family travellers something different, distant from the chaos of Venice and we found it: set in an enchanting garden (perfect for children to play around), rich with the perfumes of Mediterranean herbs and old roses, represents a step back into the history of Liberty on the Lido Island. Thus, the B&B provides sustainable practices like recycling or changing towels on request.
Or the apartments near Lake Garda where is possible to have the right sustainable practices since are the traveller who choose how use the water or energy supplies (and we encourage them to do this with our Travel Conduct or by providing them all the information they need regarding, for example, how to recycle).

- LOCAL GUIDES - Hiring local guides for how they tell their territory. In this way we could learn about the culture and way of life directly from those who live it and put money into local hands and economies

- FARE WORKING CONDITIONS - Defining a tariff policy that calls for a clear decision-making freedom of the price by its suppliers, stakeholders, partners and local guides

- TAILOR MADE TOURS - Organizing tailor made tour for the limit size of 8-10 people because we believe that larger group could not join the real experience and could otherwise impact on the local communities

- CROSS-CULTURAL UNDERSTANDING - Offering real life experiences which promote cross-cultural understanding, like in Venice with the mask-making workshop and the educational games to discover Venice and Verona. Experiences that will help the entire family to learn the history and the Veneto traditions. For example, with the first workshop in Venice, children will play and learn how to decorate a mask and the local artisan will explain all the history behind this ancient tradition. Did you know that all the mask have a name and a story for their shape and colours? All the family will have a story (and memories) to tell when back home

- LOCAL SUPPLIERS - Recommending local eateries and stores to our travellers to engage locally-owned and operated services to support local people (like artisans, wine producers, rowers, organic farmers and so more). We chose them one by one, shaking their hands, learning their stories and feeling the passion they put in their own activities. During all the wondering (Venice, Lake Garda Area and Verona), all the family will taste traditional food directly from who produce it (gelatos, bakeries, olive oil, fresh appetizers and so more)

- RESIZING SEASONALITY – This Travel Experience emphasize the interesting aspects (events, traditions and natural views) of Veneto in low season as well. Verona area (due to the lake) and Venice area (due to the lagoon) have a temperate climate all year long. For this reason we suggest our travellers to visit it even in winter time, when they are less crowded

- ARTISAN AND IMMATERIAL HERITAGE – Helping to keep alive traditions and supporting ancient knowledge, like the mask-making laboratory in Venice

- SLOW TOURISM - Promoting slow tourism as an alternative to everything-at-once, which allow traveller the "luxury" of look, taste and feel its final destination even in Venice (UNESCO site), which in these last years has faced a lot of problems due to the mass tourism. For this reason, we kindly ask to our travellers to read the Responsible Travel Conduct what we will send before departing for Veneto

- UNIQUE AND ORIGINAL DAILY EXPERIENCES - Promoting a different way to explore the territory, like in Veneto where, from an historic point of view, the bond between man and the water (the Lake Garda, rivers, the Lagoon of Venice), it has always been strong. For this reason, we promote in this trip two daily experiences on the water: the first one in Venice Lagoon where all the family will enjoy the sailing day (on an ecological boat); the second one in the outstanding Lake Garda, where children will learn, playing educational games, the history of the Lake and of its surrounding

- RESPONSIBLE TRAVEL CODE OF CONDUCT – Each traveller will receive our Responsible Travel Code of Conduct before arriving in Veneto. In addition, our local guide will explain during each daily experience the right travel code and will answer to whichever question concerning it
1 Reviews of Venice and Lake Garda family holiday
---
Reviewed on 23 Jul 2018 by
Sam Ward
1. What was the most memorable or exciting part of your holiday?

The tour of Palermo and it's street food by a local guide and the wine tasting in Positano that although shortened was hugely enjoyable and a great way to get
to know the local wines and institutions.


2. What tips would you give other travellers booking this holiday?
3. Did you feel that your holiday benefited local people, reduced environmental impacts or supported conservation?

Yes, it benefitted local people but I don't feel that it reduced environmental impact or supported conservation particularly.


4. Finally, how would you rate your holiday overall?

We had a great holiday but I'm not sure I would go through a travel agent again in this way. Several reasons:
The travel:
- The car: I could have rented a better car for a much cheaper price than I had to pay going through a tour operator. The insurance taken out initially was
minimal, which when driving a car through southern Italy for 2 weeks, makes no sense, so I had to practically double the price of the rental at the desk, on
arrival, to make up for this. Also, the car we were supposed to have was not at all what I had been led to believe we would be renting as I had asked for a large, comfortable car, not a Ford Mondeo.
- The ferries were well organised and Wanderjack were very helpful when I asked for date changes.

The accommodation:
- in Rome, the first time, I had a bedroom on the courtyard which was quiet and out of the sun, so we slept well and Marco, the owner of the B&B, was very
nice. The rooms were clean and comfortable.
The second time, staying in the same place, for our last night, I was given a bedroom on via Gela, a busy main road and I did not sleep at all as the air-con,
indispensable in a south facing bedroom in Rome, does not work from 1am to 1pm and could not close the windows to shut out the noise of the cars.
Seemingly, Marco couldn't do anything about this and was not helpful at all in this instance, which totally spoilt my last night of the holiday.
- in Positano, the accommodation was interesting but up in the mountains, far away from anything, whereas initially, I had asked to be in or near Positano, so
as not have to drive after dinner. Also, we hadn't been informed that we had to check in earlier in the day and arriving late was a problem as the woman,
whose house it was, had to come and guide us in her pyjamas, on her moped, down very narrow earth roads to her very isolated house. Above all, the beds
were extremely uncomfortable, so very little sleep was had by anyone and I actually had a cricked neck for two days afterward. The view from the terrace was great albeit far away but the only breakfast available was self-service and nothing fresh was included.
- in Palermo, the hotel was perfect.

The experiences:
- the wine tasting in Positano was great but hurried as we arrived half an hour late due to a small accident. Again, we were not told that we absolutely had to be on time or the experience would be shortened and more than this, that we would not have a table with a view. The view was my main request for that evening and we didn't have this.
- the tour of Palermo was really great, nothing negative to say.

I had asked for local recommendations at every place we went to, and although we received some, I don't believe they were made with local knowledge and
instead we relied on guidebooks and friend's recommendations, which was not the goal.

All in all, I am not sure that going through a company who are in fact based in Venice, to organise a trip through middle and Southern Italy was the best idea
I ever had and I come away a little disappointed as I was expecting more first-hand knowledge and comfort all round. That said, I didn't have the time to do the research that was necessary for this trip to happen, so I'm glad I went through a travel agent for the first time as at the end of the day it was helpful if a little frustrating due to the reason enumerated above.
Read the operator's response here:
First of all we would like to thank you for your feedback and comments which we will take in great consideration to improve our work. We are really glad that you appreciated the experiences that we arranged for you. Our "core" activity is in fact tailor made travels and experiences involving local people, their knowledge, passion for their territory and food (as our other experiences advertised on Responsible Travel site).

In the case of your booking, we were requested to provide services such as rental car and ferries, rather than an actual tailor made experience. We are obviously sorry for the misunderstanding occurred with the rental car and your comments on it will surely help us improving the management of these services. We chose family-run B&B and similar accommodations, that could reflect sustainable values and to reduce the impact on environment, which have different facilities and reception procedures if compared to traditional Hotels.

We hope there will be another occasion in the future to tailor a travel experience for you.
---
Popular similar holidays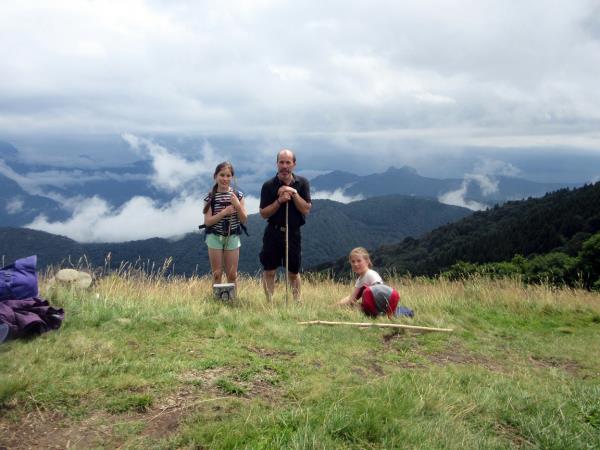 Lake Como; a panoramic hike, suited to do with children
From €693 - €956 8 days excluding flights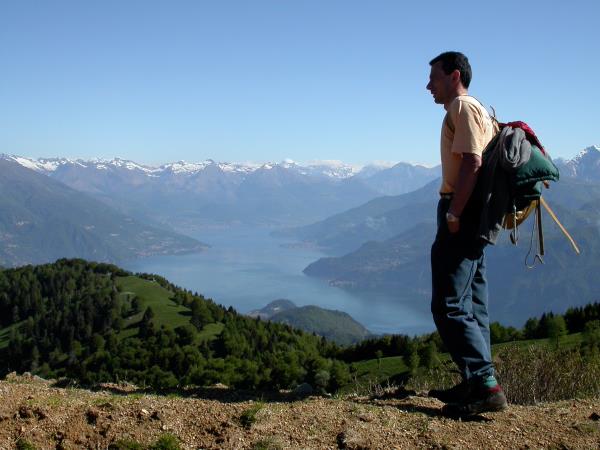 Splendid views for trained hikers at Lake Como
From €631 - €925 8 days excluding flights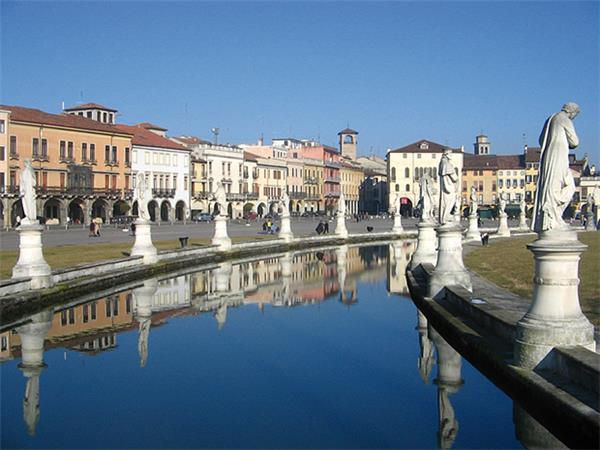 One of Europe's unique mountain landscapes
From £1399 - £1749 8 days including UK flights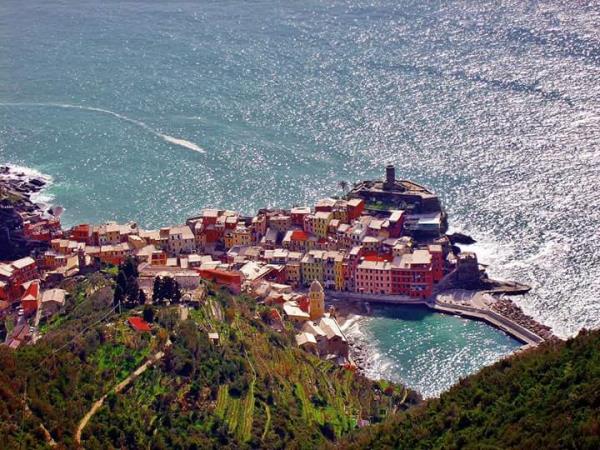 Discover local traditions, amazing places and tasty food
From €1390 - €1650 9 days excluding flights