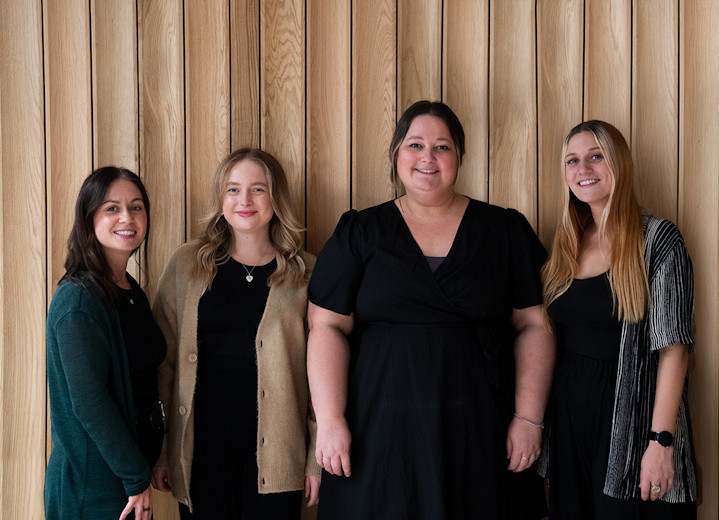 Departure information
This trip can be tailor made throughout the year to suit your requirements
Responsible tourism
Responsible tourism: Rwanda primates & Mafia Island tailor made holiday
Environment
We ensure that we advise all of our clients who are travelling to Rwanda that plastic bags are banned and we recommend that they take a strong bag with the, to carry any shopping that they may purchase. On arrival at Kigali airport there is a sign that says "the use of non-biodegradable polythene bags is prohibited" and any plastic bags you may have in your luggage will be confiscated.
On this itinerary you'll track endangered mountain gorillas in Rwanda's Parc National des Volcans. Well managed tourism practices have helped to save the last of the mountain gorillas from extinction, and your trekking permits and national park fees contribute to the ongoing conservation efforts in Parc National des Volcans.
Before you depart for Rwanda you will receive a detailed travel pack in which we outline the rules and regulations for gorilla trekking. These regulations will be repeated to you by your guide before you embark on your trek and it is essential that you adhere to them. You will not be allowed to track them if you're suffering from any illness including a cold or flu which can be transmitted to the gorillas. You will be instructed to talk in a low voice whilst you're with the gorillas and you're requested to keep a seven metre distance from them. You must not touch the gorillas under any circumstances - although they are used to seeing people on a daily basis, they are wild animals and they can sometimes react unexpectedly so it is essential that you listen to your guide's and trackers' instructions. You will also be advised to disable the flash on your camera before you get to your group of gorillas as flash photography is not permitted.
This holiday also includes five days on the idyllic Mafia Island. During the summer season whale sharks can be spotted swimming slowly close to the surface in the channel between Mafia Island and mainland Dar Es Salaam, and this is a main attraction for many visitors to the island. From October to March the 'kaskazi' (north monsoon wind) pushes the water's surface layer, full of plankton fed by the sun and nutrient-rich Rufiji River silt, towards Mafia Island, trapping it against the west coast. The whale sharks hoover up their daily requirement on the surface, making them easy to spot. You can snorkel alongside them, but please ensure that you are patient and respectful so that the whale sharks can continue to feed.
Sea Sense is an NGO that works closely with coastal communities in Tanzania to conserve and protect endangered marine species including whale sharks. In collaboration with the Marine Megafauna Foundation they have produced a 'Whale Shark Briefing Pack' which includes a 'Code of Conduct' for swimming with whale sharks. The briefing pack is available at hotels and lodges in Mafia and is also stored on whale shark tourism boats. We expect our clients to adhere to the Code of Conduct if they choose to swim with these magnificent creatures.
Community
One of the accommodation options on this holiday is Virunga Lodge which is located approximately one hour's drive from the Volcanoes National Park HQ. The lodge is part of Volcanoes Safaris which is a leading luxury lodge company in Uganda and Rwanda. Volcanoes Safaris Partnership Trust (VSPT), established in 2009, is a non-profit organisation that connects Volcanoes' Rwanda and Uganda luxury lodges to the neighbouring communities and conservation activities. The VSPT receives funding through Volcanoes Safaris, which contributes $100 from safari bookings, as well as private donations by their guests and others.
The VSPT aims to create long-term, self-sustaining projects that enrich the livelihoods of local communities, promote the conservation of the great apes, restore natural habitats and work with communities and institutions to reduce human-wildlife conflict. As part of their stay at Volcanoes Lodges, guests get an opportunity to visit VSPT projects and to share the lives of the local communities.
Virunga Lodge community projects include facilitating the funding and erection of a 2.7km power line through Kinoni village and the lodge, bringing electricity to 63 local families for the very first time, a beehive project which five local beekeepers participate in, a mushroom growing project which aims to provide a livelihood for low income families from the Sunzu, Nyagatoki and Bugeyo villages neighbouring the lodge, and the lodge also works with the Intore Dance Troupe who are made up of 24 dancers and two dance trainers. (Every afternoon at Virunga Lodge the troupe perform the traditional Rwandan ballet called The Intore, also known as "The Heroes" which is based on the courtly victory dance of the Rwandan Mwami).
On a free afternoon at Virunga Lodge we recommend taking a walk through local villages to Lake Bulera. Passing through the local communities offers a fantastic insight into village life and there may be opportunities to visit local schools and community centres.
Popular similar holidays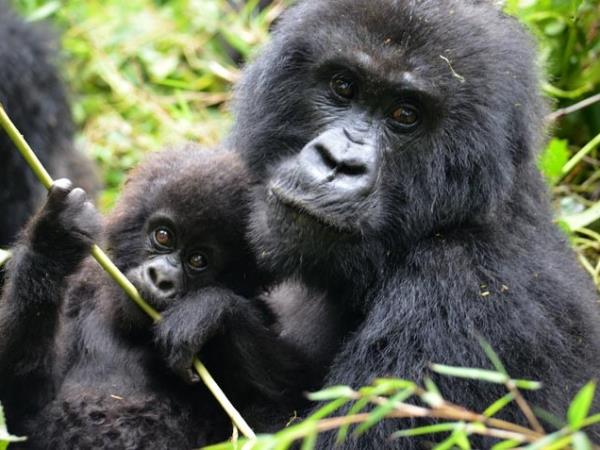 A gorilla safari taking in some of Rwanda's iconic locations
From £1250 3 days excluding flights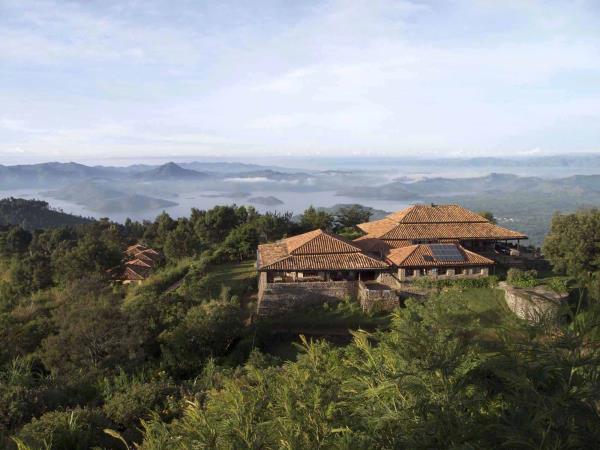 Visit the "land of a thousand hills" in comfort and style
From £3495 - £6000 8 days excluding flights
Mountain gorilla trekking, Masai Mara safari and Zanzibar
From £3950 - £6000 11 days excluding flights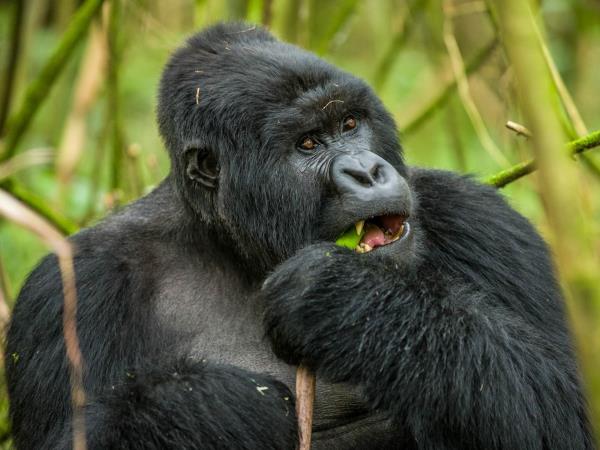 A unique safari taking in the wildlife highlights of Rwanda
From £3815 6 days excluding flights