"A 15 day, small group tour starting in Mandalay and ending in Yangon, with domestic flights to help cover some gorgeous sights in between, such as Inle and Bagan as well as some off the beaten track ones. "
Highlights
Mandalay | Bagan | Pindaya cave | Kalaw | Inle Lake | Sagar | Loikaw | Pan Phet village | Yangon | Domestic flights included
Description of Burma 15 day tour
Our tours have a maximum of 14 participants, the full time services of an experienced tour leader, local guides and airport meet and greet transfers included.

Beginning in the busting ancient capital of Mandalay, you'll enjoy a breakfast with locals in one of the city's famous tea shops, learn the ancient art of making marionettes, explore the famous historical sites of the city and take a boat trip up river into the rural countryside for a day with local fishermen.

The stunning temple landscape of Bagan awaits where, as well as exploring some of the most spectacular of these ancient sites, understand local arts and culture with visits to lively markets, monasteries and artisan workshops.

A short flight brings you to Kalaw, an old British Hill Station with lush mountain scenery. Modern day it is host to the Green Hill Elephant Camp, an ethical sanctuary set up to take care of retired elephants, where you will spend a day shadowing the mahouts, feeding and bathing these majestic creatures.

The next stop is the spectacular Inle Lake where you will learn about life on one of the most diverse lakes in Asia with a day learning fishing techniques, farming on the floating gardens and cooking with locals. Also pay a visit to one of the most impressive vineyards in Burma for some indulgent wine tasting whilst watching a spectacular sun setting over the surrounding plains.

After a stop at the little visited Sagar, with its fascinating sunken stupas emerging from the water, continue into the rural to Loikaw, a little-known and little-visited gem in the Kayah State countryside. Kayah State is packed with rolling hills, waterfalls, caves and lakes - and as one of the least-populated states in Myanmar, it's the perfect place to get back to nature. Here you will visit ethnic villages, learn about local cottage industries, take part in making the traditional Kayak sausage and getting your hands coloured at a dyeing workshop.

The tour ends in Yangon but the activities don't stop there. Hop on the Circle Train and take in the fascinating townships around the city buzzing with activity. Spend time walking amid market stalls examining the fruits, produce and meats on sale while chatting with friendly locals. Jump on a local boat and cruise down river to the village of Twante, where local potters work with traditional tools and local kilns and materials. Once there, you'll visit with community artisans and not only see some of their products, but also learn how their work is produced. Fancy getting your hands dirty? Then participate in a literal hands-on lesson as you test out their traditional pottery methods.

The tour draws to an end watching the sun setting over the majestic Swedagon Pagoada, the perfect ending to your interactive and cultural adventure through this country; truly unlike any other.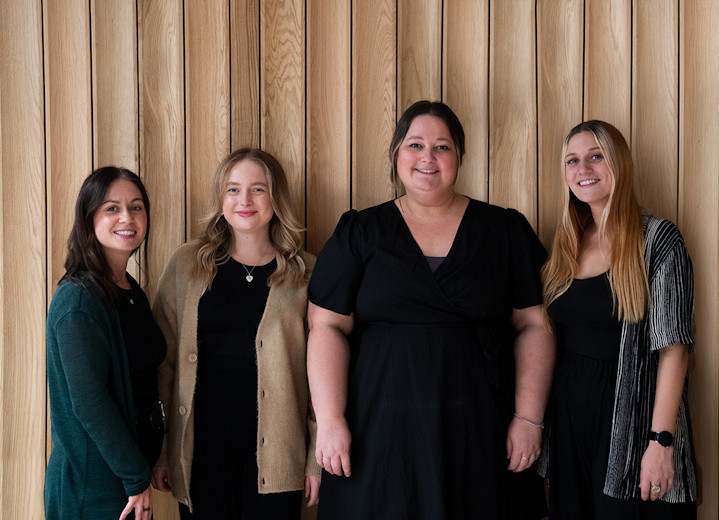 Responsible tourism
Responsible tourism: Burma 15 day tour
Environment
We are committed to help and engage with local wildlife initiatives in all the destinations that we feature. On our tour guests will travel from Mandalay out into the rural countryside to the village of Hsithe on the Irrawaddy River, an area essential to the rare Irrawaddy dolphin. Here we work with a local community based tourism initiative where guests will spend time with the villagers learning various local industries. All income from the visit stays within the community including 20% to the dolphin conservation fund.
When travelling on this tour we will also spend a day at the Green Hill Valley Elephant Camp, an incredible initiative that provides a non-riding experience based around education and animal welfare. Surrounded by the stunning, forested scenery of Kalaw, will meet, feed, wash and interact with the seven resident elephants - who are cared for by the mahouts (elephant caretakers) and the resident vet. These elephants have been rescued from the logging industry - having been "retired" by the government - and are now living out their senior years in the peaceful sanctuary of Green Hill Valley.
The camp is family-owned and aims not only to provide a refuge for ex-working elephants, but also to provide support to local villages, preserve the natural environment and develop working opportunities for people within the region. This approach, and their passion for ensuring the elephant's welfare makes The Green Hill Valley Elephant Camp one of our favourite wildlife organisations in Burma.
We carefully vet all our suppliers to ensure their practices are in line with our own environmental standards. In Burma we have partnered with an organisation that has been operating for over 20 years to handle all our ground arrangements. They support a multitude of local charities, enterprises and organisations that contribute to environmental and cultural causes through their own foundation, enabling us to maximise the benefits that tourism has on environment, local population and their economy. Moreover, they have been Travelife certified since 2015; the very first destination management company to achieve the award in Burma, proving themselves as pioneers of sustainability in the country. Travelife is the travel industry's leading international sustainability certification. It covers all aspects of the tourism supply chain from environmental issues, biodiversity and human rights to labour relations and is in full compliance with UN-supported Global Sustainable Tourism Council Criteria.
Community
We aim to support local businesses, communities and social enterprises as much as possible in the tours that we run and our Hands On Burma tour is no different. In Bagan we take clients for lunch at Sanon Restaurant, a local social enterprise and training restaurant that is part of the TREE Alliance group offering free training and educational services to underprivileged and disadvantaged youths.
When visiting Inle Lake, guests will spend a full day with a local community of the Inthar people. Here we try out the traditional techniques of fishing with local fishermen, visit local 'floating farms' where guests will learn about organic farming methods an also pick some fresh local produce and visit a Inthar home where (with fish and vegetables in hand) we will join the hosts for an interactive cooking class in their kitchen.
Also in Loikaw guests will spend two full days immersed within the local community taking part and experiencing a range of activities with the villagers. This part of the trip is fully organised by a local community based tourism initiative with 100% of costs going directly back into the local community for regional development.
As with other tours we aim to support local craft makers and artisans in the countries that we visit, promoting the traditional and cultural heritage of the destinations. On our Hands On Burma tour we include a variety of 'hands on' activities these for our clients. In Mandalay we visit a marionette making workshop where you can try your hand at making a puppet under the tutelage of a local master. In Twante and Bagan we will discover the secrets behind the pottery making and famous lacquerware workshops produce of Burma, helping create a unique, handmade souvenirs under the guidance of the in-house artisans. In Loikaw another workshop is planned to understand the process of dye weaving where you will not only get the chance to discuss the process and daily life with the women that work there, but also have the opportunity to get your hands coloured as well.
And for a culinary aspect, clients will visit one of Burma's most renowned vineyards for a tour and wine tasting, take part in making traditional sausages in Loikaw and enjoy a hands on cooking class with the Inthar community at Inle Lake.
Popular similar holidays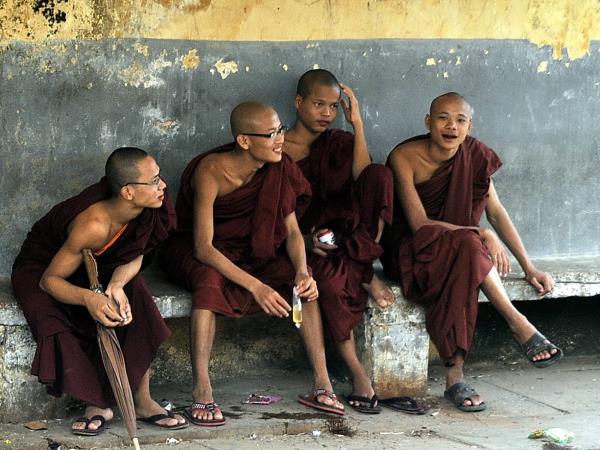 Highlights of Burma; Yangon, Mandalay, Bagan and Lake Inle
From £3200 - £3400 15 days including UK flights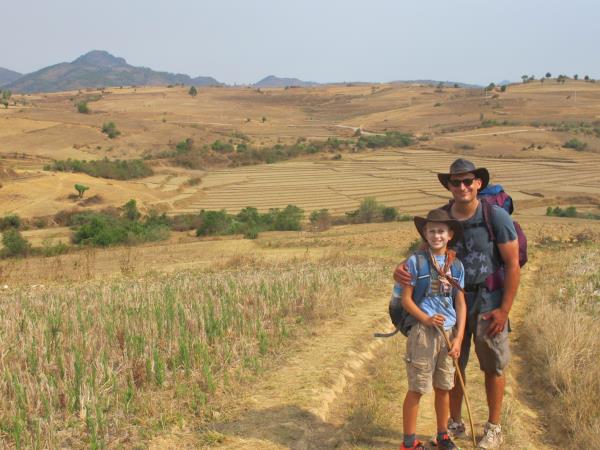 A fabulous family holiday including the best of Burma
From £1350 - £1750 16 days excluding flights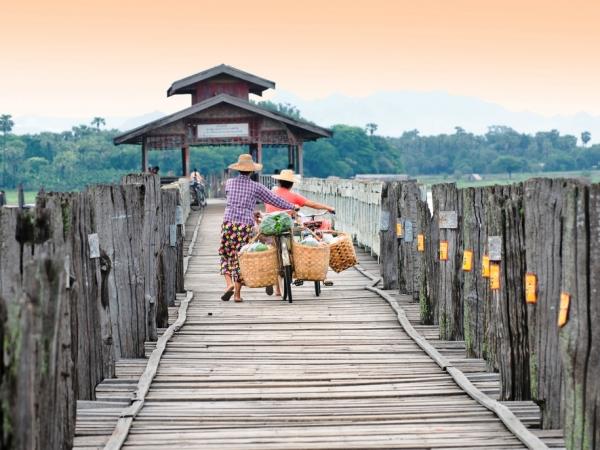 A privately guided tour of the highlights of Burma
From £4495 14 days including UK flights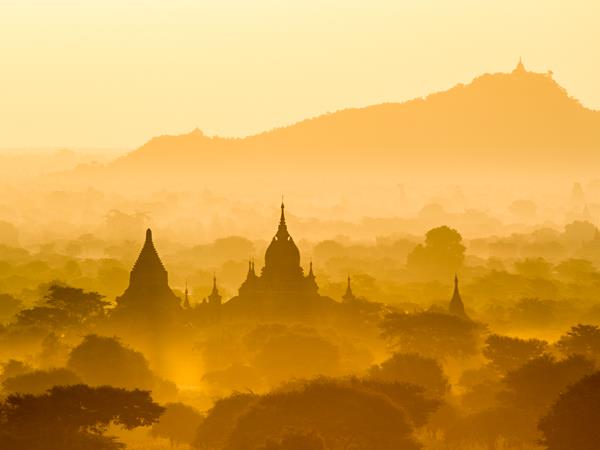 13 day Myanmar (Burma) photo tour with a pro photographer
From £2795 - £2995 13 days including domestic flights only