"Italy, Switzerland and France all share borders - but each is wonderfully unique. This tour explores the cultures, landscapes and incredible history of each, travelling by train throughout."
Highlights
Rome | Vatican City | Lucca | Pisa | Florence | La Spezia | Cinque Terre | Milan | Stresa | Lago Maggiore | Lucerne | Interlaken | Swiss Alps | Bern | Dijon | Burgundy region | Beaune | Reims, Champagne region | Paris | Optional: mountain biking, hiking in the Alps, boat trips across the lake, museums, art galleries and cathedrals, wine and Champagne tours and more
Description of Rome to Paris European Tour
If you want to explore the heart of Europe, this three-week overland Rome to Paris European tour introduces you to the very best of three neighbouring yet very different countries. Discover the ancient wonders of Rome, the Alpine splendour of Switzerland, the haute couture of Milan and Paris and the champagne and wine culture of Reims and Burgundy, with scenic train journeys linking each new destination. Walk between the beautiful cliffside villages of Cinque Terre or on a snow capped Swiss peak, and experience the folk culture of Lucerne and the unrivalled art scene of Paris.

You'll have plenty of free time on this Rome to Paris tour of Italy, Switzerland and France to focus on the parts that fascinate you most – with a group leader joining you along the way to advise on the best galleries and museums, the tastiest local food and the most suitable walking or cycling trails – as well as the most quintessential nightlife.
Day-by-day itinerary
| | |
| --- | --- |
| Day 1: | Arrive in Rome – an ancient city with a modern pulse, where historic ruins sit beside designer shops, and religious monuments beside buzzing nightlife. Depending on what time your flights arrives, you may have free time to explore the local area, toss a coin into the Trevi Fountain and – of course – sip an espresso before your welcome meeting at the hotel at 7pm. If you're coming from further afield, you may choose to arrive the day before; we can help you book an extra night's accommodation if so. |
| Day 2: | Rome – Lucca. This morning, you can either have some free time in Rome, or join an orientation walk with your group leader to discover iconic sights including the Colosseum and the Roman Forum. You can also enter the Vatican City and St Peter's Basilica, with impressive views across the city from the dome. Visit the Sistine Chapel and Vatican Museum if you have time. Chat to this holiday company to find out more about booking tickets for these two attractions online before you travel. After lunch, we'll travel to Lucca, a couple of hours away by train. This little known town is a real hidden gem. Winding, narrow streets link picturesque piazzas, churches and medieval buildings, all within the ancient ramparts. Here, the group will be staying in several private apartments a short walk away from each other, with two to three bedrooms each and shared bathrooms. They are right in the centre of Lucca, meaning you can head out at night to the restaurants, cafes and bars without a long journey home. These aren't serviced, but they give you the opportunity to cook up your own Italian feasts every night with the fantastic local ingredients (and a bottle of Italian wine, of course…) |
| Day 3: | Lucca – Pisa. Today, we'll jump on our bikes and make our way along the Serchio River. We'll take a leisurely pedal of around 4km along the tree-lined city walls, and 14km along the riverbanks through the rolling Tuscan countryside. This takes around three hours, and there are plenty of places to enjoy a picnic of delicious Tuscan produce or stop at a café en route. This tour can also be moved to day 4 or 5, depending on the forecast. From Lucca, you can also take the 30-minute train ride to Pisa where, in addition to the famous 12th century tower, there is the Duomo, lovely piazzas and the baptistry. There are also plenty of quirky shops and antiques, and places to enjoy an aperitif. |
| Day 4: | Florence. The "outdoor museum" of Florence is just 90 minutes from Lucca by train, and today we'll visit this astonishing city with art, culture and history at every turn. Whether you're interested in Renaissance masterpieces, religious artifacts, da Vinci, Donatello or Michelangelo – Florence has got it. This exquisite walled city is easily traversed on foot, but with so many treats crammed in, it's impossible to see them all – so we recommend doing a bit of research beforehand and chatting to your tour leader to ensure you make the most of your day here. We can give advice on booking the museums in advance, especially the Uffizi, to avoid lengthy queues. Classic sights include the Duomo and belltower, Ponte Vecchio, the Arno Riverfront, Palazzo Vecchio, and David himself in the Galleria dell'Accademia – but there is far, far more to discover. We'll head back to Lucca for dinner – try the focaccia with pecorino cheese and finocchiona salami perhaps – and wash it down with a chilled Prosecco. |
| Day 5: | Lucca. Today is free to enjoy the sights of Lucca, including the Piazza dell'Anfiteatro, Foro Square, 14th century Duomo and San Michele Church. The Guinigi Tower is one of Lucca's highlights, with astounding views from the top, and trees growing on the roof. Admittedly, you'll have to climb 25 flights of stairs to reach it, but that's all the more excuse to just hang out at a café in Piazza dell'Anfiteatro once you reach the ground again, reward yourself with a spot of people watching – and a scoop or four of gelato… |
| Day 6: | La Spezia. Take the train to La Spezia, around three hours away and the gateway to the famous Cinque Terre. "Spezia" refers to the spices that were traded through this port during the heyday of the spice trade while "Cinque Terre" translates literally as "Five Lands" – and refers to the five villages of Monterosso, Vernazza, Corniglia, Manarola and Riomaggiore tucked into coves between vertiginous cliffs along this stretch of coastline. After lunch, there is free time to walk around the medieval town of La Spezia including the harbourside gardens, or to take a ferry o to one of the nearby towns such as Portovenere with its colourful waterfront houses, or Lerici, on the Bay of Poets and with an impressive castle. This is also a lovely spot to have dinner before returning back by ferry. |
| Day 7: | Cinque Terre. 12km of footpaths wind between the pastel-coloured, coastal villages of Cinque Terre, taking you through vineyards and olive groves with plenty of impressive viewpoint along the way. If you're feeling adventurous, you can walk the whole way, which takes about five hours and requires a reasonable level of fitness – particularly along the steeper stretches and narrow paths; you'll need trainers or walking shoes. It's also possible to walk some of the sections, which can still introduce you to the ancient beauty of this region – there are trains between each village and back to La Spezia. Do note that some stretches are periodically off limits following adverse weather or landslides; if this is the case we can let you know about alternative walking routes, although these are likely to reroute inland, and may involve steeper climbs, rocky paths or steps. It is still possible to bypass these by taking the bus or train. After your walk, you'll be ready for lunch – we recommend trying the focaccia, which is a Ligurian specialty. You can also try our hand at making an Italian classic, with a pesto class. The afternoon and evening are free to explore more of the area – or work your way through the region's delicious produce… |
| Day 8: | Milan/Stresa. This morning we'll leave Cinque Terre and take the train three hours north to Milan, the capital of Italy's wealthiest province and its second largest city. You'll have a few hours to indulge in the city's famous shopping scene and fashionable cafes, or explore the historic centre, with its gothic Duomo and rooftop sculptures. You might have time to visit da Vinci's famous mural, The Last Supper; tickets sell out well in advance for this so ask this holiday company about booking them online or by phone as soon as possible to reserve your 15-minute slot. After lunch, we'll take the train to Stresa, around 90 minutes away on the shores of Lago Maggiore. Stresa, a 19th century town surrounded by magnificent Alpine scenery, is a ski resort in winter and a lakeside resort in summer. You'll have time here to explore the blue waters of the lake, the woodlands and exotic gardens. |
| Day 9: | Lago Maggiore. Take the ferry from Stresa for a scenic cruse across to the Borromeo Islands in Lago Maggiore. The tiny Isola Bella is an enchanting setting for an impressive 17th century baroque palace surrounded by Italinate gardens jutting right out over the blue waters. The ornate caves are just as effective for cooling off in now as they were four centuries ago! You can enjoy lunch at one of the many fishing villages on the islands, and wander round the churches or markets. In the afternoon, we recommend taking a cable car from Stresa up to the ski resort at the top of Mount Mottarone – the best place for panoramic views across the neighbouring Swiss Alps and the Lakes Region. Once you've come back down, there are several excellent lakeside restaurants where you can enjoy your final dinner in Italy. |
| Day 10: | Lucerne. Say "ciao!" to Italy and board your train to Switzerland this morning as you continue on your European tour. It takes around six hours to reach Lucerne – but this is an incredible journey through the Alps, so there will be plenty of dramatic scenery to admire along the way. Lucerne, which sits beside a lake hemmed in by mountains, is a 15th century town with frescoed houses, city walls and defensive towers. Pay a visit to the craft market and boutique shops of the old town (Altstadt), and cross the beautiful "roofed" wooden bridges, the most impressive of which is the Kapellbrücke across the Reuss River, covered in intricately painted 400-year-old scenes on its roof panels. We highly recommend getting a good spot by the lake for sunset – aperitifs optional. |
| Day 11: | Lucerne. There is plenty to explore in and around Lucerne. Stroll along the lakeside paths to Richard Wagner's former villa, now a museum, or up to the Lion Monument – a dying lion carved into a rock face to commemorate the Swiss killed during the French Revolution. Ferries criss cross the lake, stopping at picturesque spots along the way, or perhaps take one of the old, steep cog railways up to Rigi Mountain or Pilatus Peak, especially recommended on a clear day. There are several trails to hike around the summit. |
| Day 12: | Interlaken/Swiss Alps. Interlaken is around four hours by train from Lucerne, through yet more impressive Alpine scenery. We'll travel from here to a valley bordered by steep cliffs where we can walk to the Trummelback Falls; the meeting point of 10 glacier waterfalls as they cascade powerfully down the mountain. Explore the underground caves and follow a stream to a waterfall within the rocks. There are walking trails, traditional villages – and plenty of cafes and restaurants to sample the Swiss cheesecake, hot chocolate, fondue and rostis. |
| Day 13: | Interlaken/Swiss Alps. Today is a free day – and there are plenty of activities to keep you busy. Why not breakfast like a Bond villain at the world's highest revolving restaurant, on top of Schilthorn – the location of Blofeld's lair in On Her Majesty's Secret Service. You can climb up the 3,000m summit, which has views across the Black Forest and Italian Alps, or take one of three cable cars over the spectacular scenery to the top. On the way down, you can stop at the village of Murren and take a cable car to Stechelberg, the gateway to over 70 waterfalls, including Switzerland's highest at almost 300 metres. You'll have the rest of the day to enjoy this fairytale Alpine scenery, topped off with snow-capped peaks. |
| Day 14: | Interlaken/Swiss Alps. Another free day to enjoy the Alps around Interlaken. We recommend the 10km cogwheel railway to the "roof of Europe" at Jungfraujoch (3,454m). You'll ride through a steep tunnel, with a pause at an observation window in the mountainside, before reaching the snows at the peak, with views across Switzerland France and Germany on clear days. You'll certainly feel the difference in altitude, but if you have the energy, you can have a snowball fight, enter the carved ice palace and even ski. If you prefer to keep your feet on the ground, you can rent mountain bikes in Interlaken and explore the many routes that run along the lake and up into the mountains. You can also explore on foot, by cable car or funicular railway – ask your group leader about all the many different options. |
| Day 15: | Bern/Dijon. We'll be leaving Switzerland today to continue our European tour, but not before stopping off en route to France in the capital city of Bern. You'll have a few hours to explore the city, an hour away from Interlaken, including the medieval centre, gothic cathedral, and Einstein's former home. We'll then jump back on the train for the four hour journey across the border and into Dijon, Burgundy. Once a great European centre of art and science, with powerful rulers and influential monasteries, today Dion's legacy of learning lives on through its renowned university. For many, however, the city is synonymous with a particular spicy condiment – and you can visit the Mustard Museum to learn about its history. A great way to explore the city is by following the "Owl's Trail", which reveals medieval and Renaissance architecture, and the stories behind them in an accompanying booklet. This evening, indulge in the regional dishes of coq au vin or beef bourguignon. |
| Day 16: | Beaune. 40 minutes from Dijon, in the heart of Burgundy, Beaune is surrounded by vineyards in the Cote d'Or wine region, named after its rich, gold-red soil. This landscape is ideal for a gentle cycle ride – and of course, you can stop at one of the vineyards to learn about the terroir, and the importance of wine in Burgundy's culture and history – this is far more than just a drink, it's a whole philosophy of life. Take this philosophy a little further and enjoy a local wine over dinner back in Dijon, in one of the characterful outdoor cafes. |
| Day 17: | Reims. Now you've learned about wine, raise the stakes with a journey into the Champagne region. The train ride to Reims takes around four hours, and it packs a historical punch: 25 kings were crowned in its gothic cathedral, now a World Heritage site. The modern city is impressive too; after WW1 much of it was rebuilt in elegant Art Deco style. You can tuck in at the covered food market and gourmet shops – this is fresh French cuisine at its best. The surrounding region has been producing the world's champagne since the days of Dom Perignon – it would be rude not to drop into one of Reims' champagne bars this evening… |
| Day 18: | Reims. Free morning to explore Reims, including the Musée de la Reddition, the Archbishop's Palace, or the Musée des Beaux Arts. Afterwards, you can learn all about making champagne with a tour of the caves of Pommery, named after Louise Pommery – the woman credited with making this brand famous around the world. In 1860, she took control of her husband's business following his death and bought 120 chalk and limestone pits under the city, originally carved by the Romans. You'll explore these pits, beginning with a 116-step descent into the tunnels – and see the millions of bottles of champagne that are stored here for between three and 12 years. Incredibly, someone has to turn the bottles exactly a quarter of an inch each day to ensure the yeast acts as it should. When you order your glass of champagne, be sure to try the biscuit rosé – to dip into your bubbly. |
| Day 19: | France's capital needs no introduction. Its museums, art galleries, fashion, cuisine and timeless style are famous throughout the world – and as you stroll along the Seine, you'll feel like you've been dropped right into countless film sets, postcards and paintings. You'll arrive in Paris today after taking the one-hour train journey from Reims, leaving you plenty of time to meander up to Montmartre, the boho, artist-filled streets around the base of the Sacre Coeur. Or wander through the Latin Quarter, the shops of St Germain, or take the Metro to the Père Lachaise cemetery – the final resting place of icons including Edith Piaf, Frédéric Chopin, Oscar Wilde and Jim Morrison. |
| Day 20: | Paris. Today is free to explore this iconic city. Art connoisseurs will revel in the Louvre (home to Venus de Milo and, of course, the Mona Lisa), or the Rodin Museum – where you can contemplate the Thinker. Admire the impressionist collection at the Musee d'Orsay, or indulge in art of a different kind at the Palace of Versailles with its atmospheric catacombs, or the cathedral of Notre Dame with its beautiful rose stained-glass window. And of course, no trip to Paris would be complete without reaching the top of the Eiffel Tower; you can attempt the climb, or take it easy in the vertigo-inducing lift, before taking in the sweeping, romantic views across the city and the Seine. The group will come together this evening to share stories of Paris – and the rest of the trip – over a final dinner (not included), then you can choose to take an evening stroll, head out for a vin rouge or perhaps find a jazz bar. The holiday company can advise on buying tickets for the various attractions ahead of time, particularly for the Louvre. |
| Day 21: | The European tour officially ends today – you are free to enjoy Paris for a few more hours until your flight or train departs, or if you can't face leaving this city just yet, we can help you book additional accommodation to extend your stay – just let us know when you book. |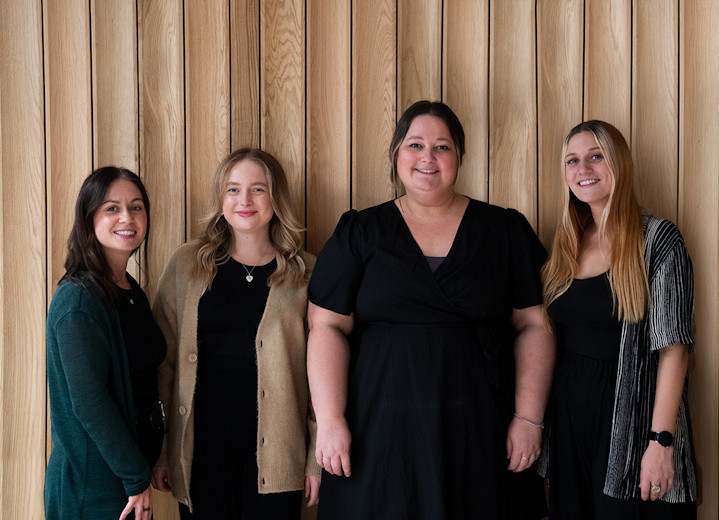 Check dates
For departure dates contact us on 01273 823 700
Responsible tourism
Responsible tourism: Rome to Paris European Tour
We are committed to a style of travel that is environmentally, culturally and socially responsible. With your participation we aim to travel in a way that conserves the areas we visit and bring positive benefits to local communities. Basically we ask all our travellers to respect local rules and values. This means different things in different countries so be as informed as possible about the country you visit before you arrive - try to learn some of the local language and read about the religion and culture. This will improve your travelling experience. With a little effort on your part you will find yourself coming away with a greater sense of understanding of other cultures and feeling pleased to have left a positive mark on the country you visited.

As this trip traverses three countries, it is important for travellers to learn as much as possible in advance about the cultural differences that will arise, so that we can travel respecting these differences and minimising any negative impacts. Your group leader and the local guides we use along the way will help to break down barriers in your interactions with local people.

Our travel style involves:

- Grass roots travel using local public transport where possible - minimises demand for special tourist vehicles and fuel.
- We choose small-scale locally owned accommodation and homestays where available and local restaurants and markets for dining, retaining revenue in local communities.
- Our leaders facilitate communication of our values to travellers and local communities, educating them in sustainable tourism practices.
- We employ local guides to aid travellers' understanding of local culture and etiquette.
- Small groups allow travellers to experience cultures at first hand, offering greater opportunity for cross- cultural understanding.
Popular similar holidays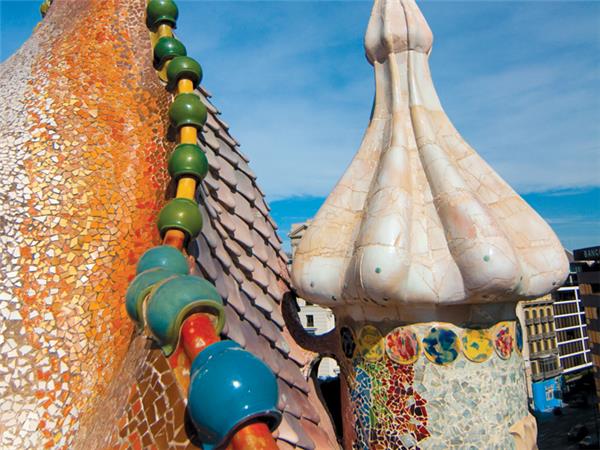 Vibrant Barcelona streets, picturesque Pyrenees & ancient Rome
From £2575 15 days excluding flights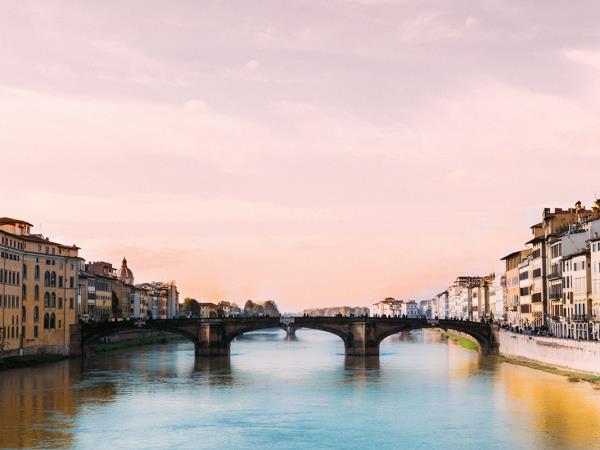 Whole European bucket list in one interrail adventure
From £1149 - £1999 4 weeks including Eurostar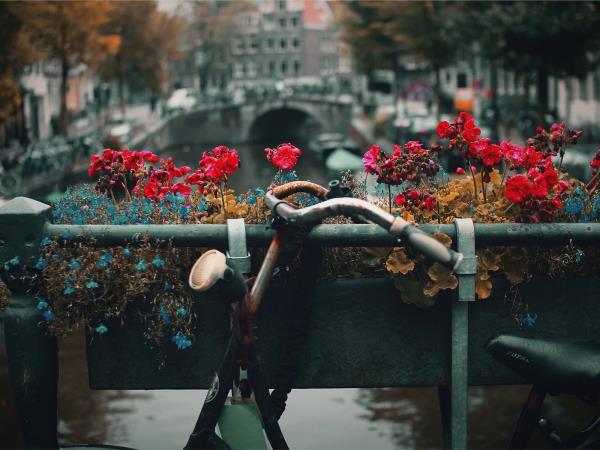 4 week small group tour inc. trains, hostels & activities
From £2619 - £3169 4 weeks including Eurostar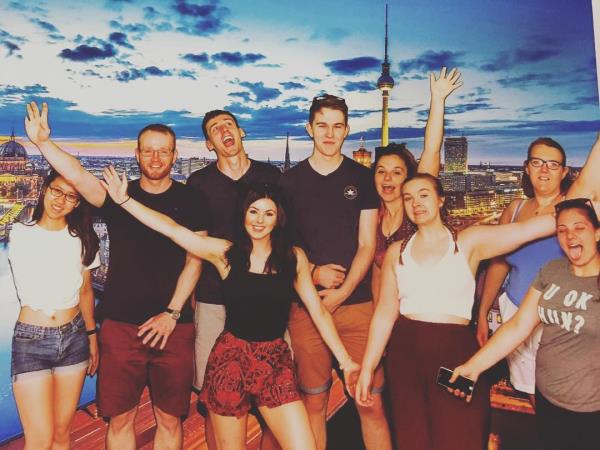 An exciting trip around the continent's fairytale cities
From £1259 - £1589 15 days excluding flights