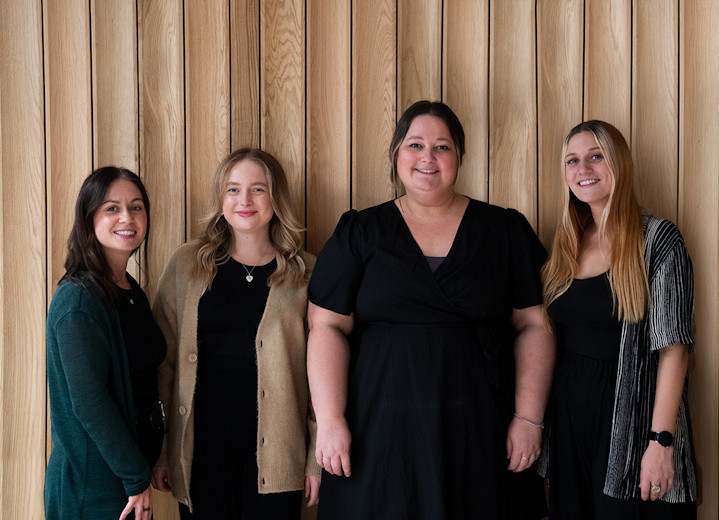 Check dates
For departure dates contact us on 01273 823 700
Responsible tourism
Responsible tourism: Tanzania photography holiday
Environment
We are environmentally conscious and aware of its footprint. We put effort into educating our travellers to be aware of their impact on the ecosystems and to act responsibly. Our correspondence and promotion are carried out via the Internet and email, minimising the amount of paper we use.
For many years Fiona, our host for this on this tour, lived and worked in a South African National Park, which we still have close ties to now. She witnessed first hand and was often involved with working to tackle the challenges faced by the people tasked to protect the wildlife and the important habitats they depend upon. As a result, we continue to actively support conservation initiatives throughout Africa.
Our tour has a single base, Mwagusi Safari Camp, who will supply all our needs including our Guides and vehicles during our stay. We have selected carefully to find a lodge, in line with our own values, that is passionate about both the area, its wildlife and the communities that surround the reserve and has many initiatives in place to give back and ensure a sustainable future for the area.
Our Safari Guides at Mwagusi are locals and undertake a rigorous in-house, on-site 3 year training program with the full-time guide instructor who is employed by the camp. The Guides are renowned for their incredible skills and ethical behaviour. They are trained to ensure that interactions with the wildlife are as noninvasive as possible, the animals well-being remaining their top priority. We will work with the guide to ensure that we always maintain a respectful distance, constantly monitoring the animal's behaviour and body language to ensure they remain relaxed and confident in our presence, if the animal shows any sign of concern at our presence we will leave the animal immediately.
Guests will be fully briefed by both the tour leaders and the guides to ensure they understand how we will approach animals in a safe and considerate fashion. Taking our lead from the guides instructions and keeping noise and disturbance to a minimum. Guests will remain within the vehicle and no walking will be allowed without the presence of a trained guide.
We will adhere to a strict policy of no off-road driving as we acknowledge that the eco-systems and habitats are sensitive and their preservation is paramount. We will also ensure that absolutely no-flash photography is used on wildlife, as this is both distressing and potentially harmful to the animals and their sensitive night vision.
We will also be explaining the importance of and encouraging our guests to become involved in the citizen science initiatives that are in operation in Ruaha and allow us to provide data and photographs to help log and monitor some of the rarer species we might encounter. These include Wild Dog Watch which focuses on the endangered wild-dog population of the region and also the cheetah population.
We will be making a donation on behalf of the group to the Ruaha Carnivore Project, a charity working within Ruaha National Park and its surrounds to achieve successful human-carnivore coexistence by empowering local communities and developing effective strategies for long-term carnivore conservation. We may have the opportunity to meet a representative from the charity whilst we are in the reserve to learn more of their important work but this will depend on their availability, their job is important and we prioritise that over our own desires. In the least, we can assist the guides at Mwagusi who already record sightings for the Project. http://www.ruahacarnivoreproject.com
Mwagusi Safari Camp blends unobtrusively with its surroundings. Almost all of the camp is built from natural materials such as grass thatch, timber, drift wood, stones and reeds, allowing the camp to be in perfect balance and harmony with its surroundings. The camp operates with little impact on the environment as it is run almost entirely on solar electricity, each room uses solar energy to power the interior lights and heat the hot water.
All fresh produce is bought from the local market and local farmers in the area. Food is made fresh each day using the simplest and purest ingredients. Leftover foodstuffs are used in the on-site compost pits and the rich fertilizer taken back to the nearest town of Iringa and used for vegetable, garden and herb growth.
Mwagusi Camp are committed to an environmentally friendly presence with long-term sustainability. The drinking water is supplied by two borehole wells dug within camp premises which is boiled and filtered and perfectly safe to drink. It is supplied to the rooms in pitchers and in the main lodge area so their is no need to use bottled water. We will ask all our guests to bring with them a reusable, refillable water bottle so there will be no need to use bottled water whilst out on game-drives.
Community
This is a small group tour which is based in a less popular tourist destination in Tanzania, so we will help raise awareness of this region and also bring important income and employment to an area and communities that do not receive the same level of help as those around the more popular tourist reserves in the North of the country.
We chose to support Mwagusi Camp as its values and attitude towards its staff and the local community are second to none. The camp is owned by Chris Fox who was born in Tanzania and is passionate about Africa, the park and wildlife. Raised locally Chris is notorious for his profound knowledge and experience with the wildlife, people and the land of Ruaha. He is best known for his deep understanding of animal behaviour especially with wild African Elephants forming astonishing relationships with these incredibly intelligent creatures.
At Mwagusi Camp, they are committed to the training and upliftment of the people of Tanzania. Most of the members of staff come from rural communities and during employment find themselves not only making a living but also learning an array of useful skills. The staff get regular exposure and on-the-job training in various activities and departments. Through on-the-job training, employees rotate through various departments, shadowing more experienced staff members and learning new trades and skills. All staff are encouraged to learn and attend the classes of our grass-roots wildlife training program. Here all members of staff can learn more about the environment in which they work and live and gain a better understanding of animal behaviour and bush wildlife.
English is also taught daily and class is open to all members of staff regardless of the extent of their command of the language. English is taught through grammar, reading, vocabulary and conversational practice. Recently this has been expanded to include digital facilities with tools such as Rosetta Stone which simultaneously increases its students computer skill base while providing new and captivating ways to learn.
The trip is set within a game reserve which is uninhabited by local communities so there wouldn't be any direct contact other than with the staff at the lodge, who we will always expect our guests to treat with kindness and respect. We are able to support the local community, through employment opportunity by bringing tourists to the region.
Mwagusi Safari Camp also supports the Foxes' Community and Wildlife Conservation Trust (FCWCT), a grassroots initiative of the Fox Family. This NGO aims to provide shelter, sustenance, education and medical care to the increasing number of orphans and foster families in the Mufindi District of Tanzania. As a result of HIV-AIDS many children are left orphaned, or worse left to care and provide for their sick parents, grandparents and younger siblings. To date, the NGO has built and staffed 6 orphanage dormitories and made improvements to local schools and clinics. Now plans are underway to expand the orphans centre to 60 beds, improve education and refurbish educational facilities further. Also to provide outreach services in local villages to AIDS orphans and construct a Counseling and Treatment Center to treat HIV/AIDS patients. Other community projects include: The Kindergarden Outreach Program, The Igoda Children's Village and Mdabulo Health Facility.
The Lodge is a member of the "Pack for a Purpose" initiative. Which we encourage our guests to support. It encourages visitors to use any spare baggage space to bring and donate useful supplies, a list of what is currently needed can be found by visiting the website.https://www.packforapurpose.org/destinations/africa/tanzania/mwagusi-safari-camp/ This can be a fun way to give back and also perhaps involve friends and family back home to donate and the guest bring over on their behalf.
We will also be supporting the local community through the Ruaha Carnivore Project which is dedicated to reducing the human-carnivore conflicts for those communities living on the edge of the reserve. Helping with practical solutions such as fortification of livestock enclosures to protect them from predation and also the training and supply of livestock guarding dogs.
All our travellers who book through our company receive information about our community and wildlife projects prior to their trip, so they could also contribute. We are doing our best to transfer our knowledge to others so we could together act responsibly in preserving the planet.
Popular similar holidays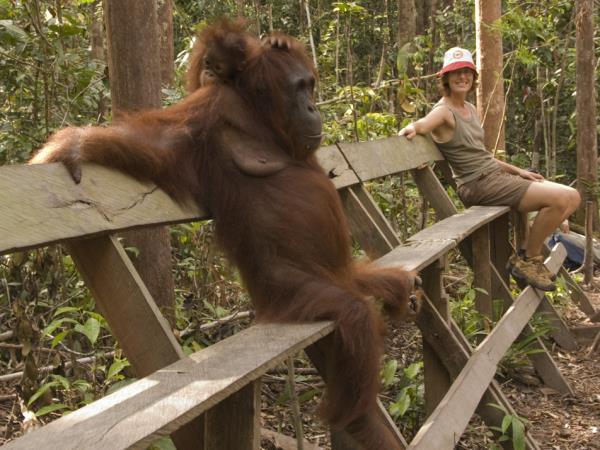 Develop your photography skills in Borneo
From £2275 - £2465 10 days excluding flights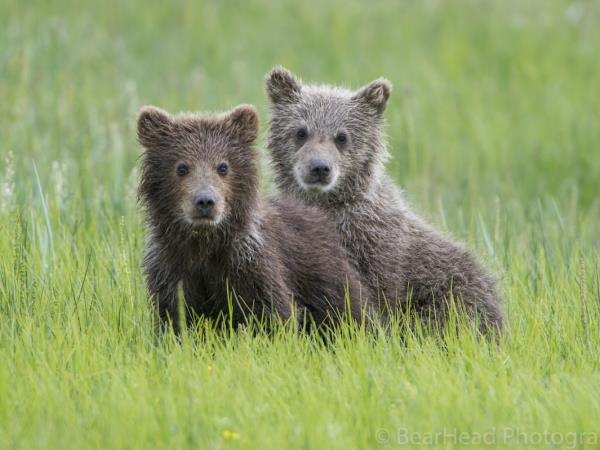 Photograph Alaskan brown bears in exclusive photo tour
From US $4995 - US $5400 6 days excluding flights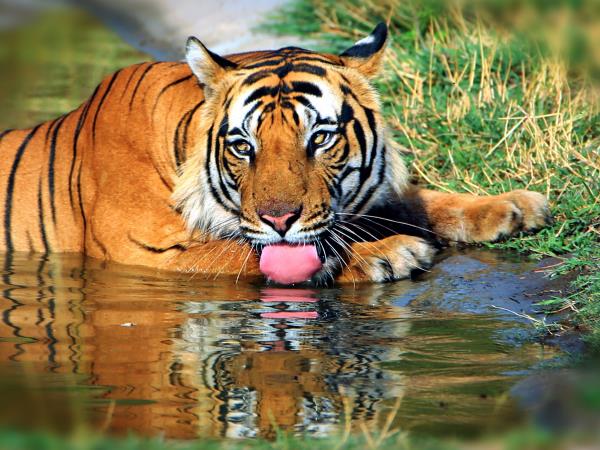 Photograph superb wildlife & even the illusive tiger
From £750 - £950 10 days excluding flights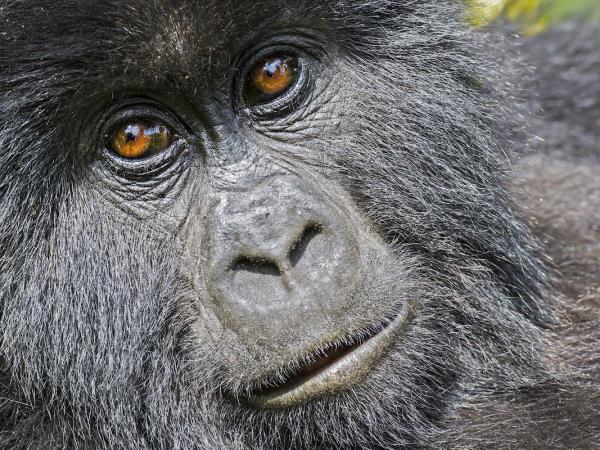 Photograph Mountain Gorillas, chimps, lions, and more
From £3895 10 days excluding flights