"Explore the heart of the Middle East on this 15 day small group tour of Jordan and Palestine, with biblical sites, Petra, the Dead Sea, walks and homestays."
Highlights
Jordan: Madaba | Mt Nebo | Jerash | Ajloun | Orjan village | Palestine: Jenin | Nablus, West Bank | Tea in Balata refugee camp | Walking | Jabal Awrma and Aqraba | Lunch with local community | Duma | Jericho | Wadi-Qelt | Bethlehem | Jerusalem | Jordan: Crusader Castle of Kerak | Two days in Petra | Jeep exploration of Wadi Rum | Dead Sea | Amman | Homestays and Bedouin camp
Description of Petra & Palestine holiday, small group
This Petra and Palestine holiday explores two fascinating countries of the Middle East, beginning and ending in Jordan. Romans and Nabateans ruled this region, Crusaders and Saracens rampaged through here, Christ was crucified here and in recent history, land has been fought over in the bloody, long-running Arab-Israeli wars. We travel by minibus and jeep, but leave them behind to enjoy exploring on foot, too, walking through rural Palestinian landscapes and the Jordan Valley. Discover biblical Madaba, Jericho, Bethlehem and Jerusalem, and explore the romantic desert landscapes of T E Lawrence's Wadi Rum.

The spectacular Nabatean city of Petra is a celebrated highlight of this holiday, lost for centuries in the deserts of Jordan, and we allow two days to explore it. It's a dramatic contrast to the olive groves and wheat fields of Palestine which we'll hike through, joining a local community for lunch and discovering its peaceful beauty. Though a disputed territory today, this land has been crisscrossed by footpaths for millennia and sits at the epicentre of world history. We will also see crusader castles, Roman ruins and the Red Sea on this 15 day exploration of some of the most contentious and religiously significant holiday places in the world.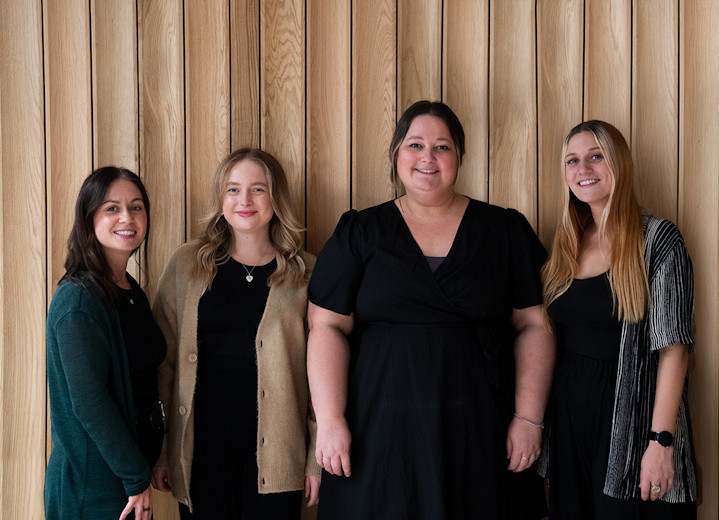 Check dates
For departure dates contact us on 01273 823 700
Responsible tourism
Responsible tourism: Petra & Palestine holiday, small group
Environment
We have a strict environmental policy to make sure that the environments we visit are not damaged or spoilt in any way. Our "Leave No Trace" ethic is applied to this trip and as tour operators, it is something we are careful to promote.
Your guide on this trip will have been trained to uphold this policy and all clients are fully briefed on appropriate/responsible behaviour whilst in wilderness areas. This is particularly relevant on a tour such as this one since we will be walking though fragile archaeological sites, such as the ancient city of Nabatatean and delicate ecosystems such as the walk along the Wadi Qelt, on day 8 of the tour. By keeping the group size to a maximum of 12, we can also minimise the human impact on the fragile sites we visit. All of our clients are full briefed on a code of conduct and etiquette before the tour and also throughout the duration, with the guiding hand of the local guide.
An example of this is our behaviour towards waste and ensuring our travellers adopt our green practices such as avoiding bringing materials such as plastic that cause greater environmental impact. In a similar vain we also have a water bottle initiative providing our travellers with Filtered water bottles. In this way clients stick to one bottle, drink clean water and their funds go towards various wildlife and environmental causes that we support.
We are very aware of the economic, ecological and ethical impact tourism can have on ancient cultures and fragile environments.
We realise that taking clients through this region can have a negative impact on the environment if not handled responsibly and as such, on all of our trips we go to great lengths to minimise the negative and accentuate the positive - after all, there are also many good things that the traveller can bring.
When you take one of our trips, we make a contribution to "Carbon Clear" – an organisation devoted to 'offsetting' or 'neutralising' harmful greenhouse gas emissions caused by your flight. This is done by funding projects across the world that will reduce greenhouse gases on your behalf, through sustainable energy or rainforest restoration.
On Day 3 of the Trip we stay in a Village Homestay in Jerash, which not only provides one with a unique perspective into Authentic and domestic Jordanian life but also there are many ecological practices out in place such us recycling and also eating locally sourced produce. You will be able to see directly where your money is going. We also try and limit the number of vehicles on our trip and for this reason keep or numbers down to a low number. We also try and use local transport where we can and to walk as much as possible, therefore not leaving any polluting trails behind us.
We are committed to continuously reviewing and developing our responsible business policy and behaviours, through client and tour feedback and in response to changing socio-political conditions and current affairs.
Community
In Petra and Palestine we use local ground handlers - this means that all the operational costs go directly into the local economy which in turn helps to improve employment opportunities in remote regions. By incorporating homestays, locally owned hotels, family run restaurants and the services of guides and drivers into our itineraries, we ensure that money you spend on your trip goes directly into the local economy and local communities benefit from tourism. Such benefits we aim to be appropriate and fair to local communities and their infrastructures, achieved by working alongside local people to generate employment and business opportunities, stimulate investment and ensure maximum revenue remains within the host country.
On day 3 of this tour we spend the day with the local villagers of Rasun, where we have lunch with the local villagers before visiting another nearby village, Orjan, which is famous for its traditional handicrafts. This is an example of a unique opportunity to engage with local communities and ensures that small scale local economies are supported through our visit there. In each destination we develop close relationships with drivers and guides, and we feel the key interaction between our friends and our clients offers both parties a valuable understanding between cultures.
Day 5 of this tour demonstrates another example of our itinerary allowing time for travellers to engage with the local community, when in Nablus we exchange stories with the residents of the Balata refugee camp, before venturing into the famous souk. The rest of the day will be spent amongst locals, soaking up the atmosphere and really getting an authentic insight into the local life in the region, including a traditional hamam.
We believe it is important to show respect for local traditions, cultures and history. For this reason our Petra to Palestine trip incorporates many important historical sites, of great religious and cultural relevance. This can be shown in our Journey through Jerusalem but also on Day 11, visiting the ancient Nabataean city, one of the most impressive archaeological sites of the Middle East. We also visit the stunning crusader castle on Day 10, largely considered one of the most important cities of the Biblical Kingdom, providing further insight into local cultures and history.
In order to facilitate an enduring support structure for the communities we visit, and to show a commitment to these values, in January 2009 we set up a charitable foundation through which we can directly channel funds to both existing NGOs and our own development projects. In addition to organising ethically sensitive tours, having our own charitable foundation allows us to raise money through the cost of our tours, charity trips and fund raising events – which can then be used to fund various projects in education, sanitation, reforestations and a number of other important issues facing developing communities.
Popular similar holidays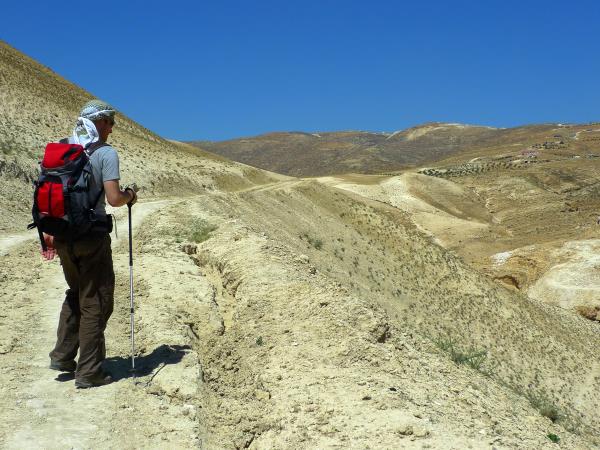 See life on the otherside of the controversial wall
From £1935 8 days excluding flights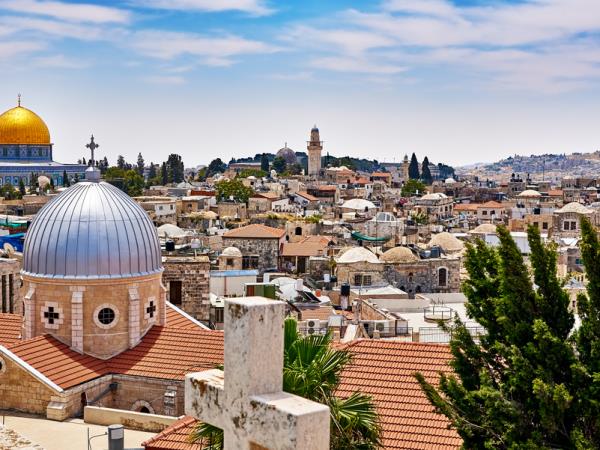 History, culture and landscapes await on a small group tour
From £2770 10 days including UK flights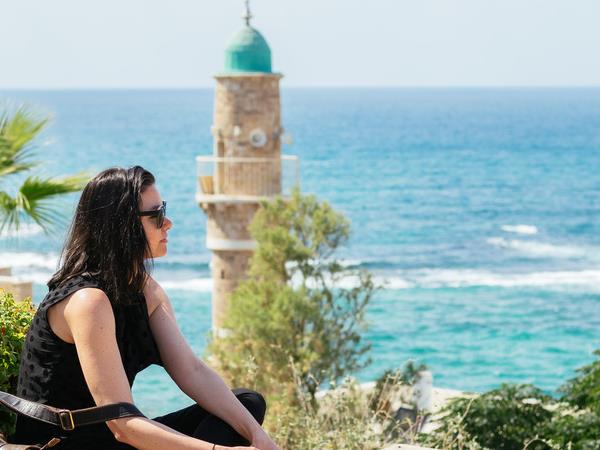 Get a taste of the Middle East's contrasts
From £536 - £650 5 days excluding flights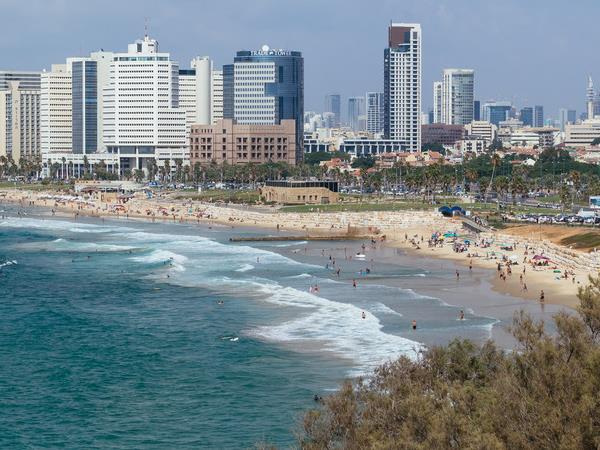 Experience ancient Israel from Jerusalem to Tel Aviv
From £1384 - £1975 7 days excluding flights