"Explore baroque Ragusa, the jewel of southern Sicily, and the rural idyll that surrounds it, accompanied by a local guide."
Highlights
Ragusa | Ibla | Cava d'Ispica | Catacomb of Larderia | Cavallo d'Ispica |
Description of Southern Sicily holiday for over 50s
The crowning glory of the Hyblaean mountains, Ragusa is a stunning baroque town, UNESCO-protected and offering spectacular valley views from its hilltop advantage. The lower, older section of the town, where you will be staying, is known as Ragusa Ibla, and it's a joy simply to wander aimlessly through its pretty lanes and gardens. Local guides will walk alongside you, explaining the town's history, introducing you to inhabitants, and ensuring that you get an authentic taste of this part of Sicily.

You'll also be exploring the beautiful countryside around Ragusa, spending a day meeting farmers and tasting their fresh produce, from olive oil and regional wine to delicious creamy cheeses such as provola and ricotta. This landscape is attractive at any time of year of course, but during the spring and autumn months it's a photographer's delight.

The Cava d'Ispica is a fascinating archaeological park, a long gorge lined with caves that were used as Neolithic burial sites, and homes during the Middle Ages. Explore the Catacombs of Larderia with a knowledgeable guide, see Byzantine frescoes on the walls of an ancient church, and admire the 18th century Callao d'Ispica watermill.

As all the best holidays do, time is set aside at the end for you to explore on your own, with suggestions provided, so that you can relax, or make the most of your remaining hours in Ragusa. This tour of Sicily is far off the beaten track - so throw away the guide book, forget your preconceptions, and enjoy a few days in a rural idyll.

This trip includes five nights' B&B accommodation in Ragusa Ibla, as well as two lunches. Two excursions are also included, along with local guides throughout, airport transfers and travel insurance.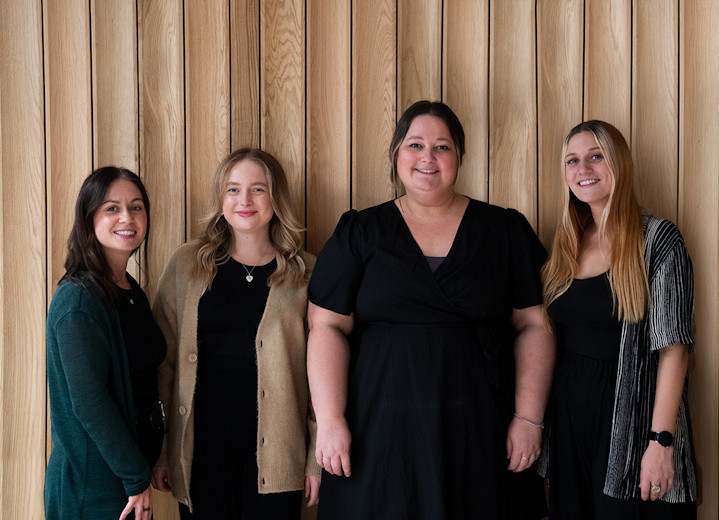 Departure information
This trip can be tailor made throughout the year to suit your requirements
Responsible tourism
As the pioneers of responsible tourism, we screen every trip so you can travel knowing your holiday will help support conservation and local people.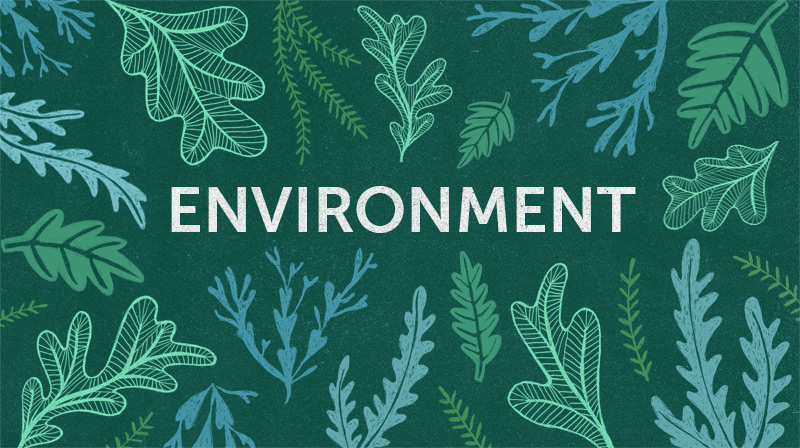 Our aim is to make our Travel Experiences sustainable for the long term: we know that tourism can have both an exceptionally positive and potentially negative impact on local communities. For this reason, we promote responsible travel that means: to respect and benefit local people, their cultures, economy and the environment.
We start from the beginning, helping our travellers to choose their customized daily experiences based on these sustainable categories:
- Green
- Hand-made
- Eat local
- Live local
- Sport
- Adrenaline
For this trip we minimised carbon emissions making the following considerations:
- LOCAL SERVICES - We choose local suppliers which had adopted sustainable practices, like the Association of local guides which help us to organize several daily experiences in the territory of Ragusa; they strongly believe like us in the sustainability and each experience is thought to not impact on the environment and the local community
- WATER CONSERVATION - We support initiatives that encourage conservative use of water, especially in Ragusa area. Sicily, year by year, is facing the problem of the drought so is the responsibility of all travellers to help the local communities to not waste water. For this purpose, we kindly ask to our travellers to read the Responsible Travel Conduct what we will send before departing for Sicily with useful tip regarding the conservative use of water
- LOCAL FOOD AND GOODS - We include and strongly inspire our travellers to eat locally produced food and goods (like organic food, natural local products which come straight from the garden to the kitchen). For example, during all the food and wine experience near Ragusa, travellers will taste only fresh products produced locally in the countryside nearby, meeting all the local suppliers and learning the stories behind each food product
- WATER BOTTLES - We encourage our travellers to refill a water bottle from water 'bubblers' where available to avoid unnecessary purchasing of bottled water and the subsequent waste disposal issues
- RECYCLING – Our Local guides also provide travellers with awareness on how they can reduce and recycle in Sicily
- PUBLIC AND ECOLOGICAL TRANSPORT – Since we have a high range of biking tours in our offered experiences, we strongly encourage our travellers to choose ecological transportation like bicycle during their free time
- NATURAL PARK - We included in this travel experience an hiking experience in the Archaeological Park of Cava d'Ispica, which is composed by the narrow valley between Modica and Ispica, a canyon with prehistoric tombs, Paleo-Christian catacombs, rocky churches and troglodyte dwellings. Its importance is due to the complex and varied stratigraphy that unravels from the bronze age to the middle ages, one of the most important Park in Sicily (funded in the 1998)
The Impacts of this Trip
This Travel Experience is planned to ensure that we support local communities by:

- PROMOTING UNESCO WORLD HERITAGE SITES – We strongly believe in the development of community participation process in the management and sustainable conservation of World Heritage sites. For this reason, we promote our partnership with local suppliers that organize activities in the UNESCO sites, respecting these special and unique environments. For this Travel Experience, we chose the Ragusa Area, instituted as UNESCO Wold Heritage since 2002

- SMALLER-SCALE LOCALLY-OWNED ACCOMMODATION – Choosing local smaller-scale accommodation, like the one of this trip in Ragusa. Located in the old center of the city (Ibla), all bright and near all the facilities, it could be the best starting point to live the travel experience as a local. Thus, the B&Bs provides sustainable practices like recycling or changing towels on request

- LOCAL GUIDES - Hiring local guides for how they tell their territory. In this way we could learn about the culture and way of life directly from those who live it and put money into local hands and economies

- FARE WORKING CONDITIONS - Defining a tariff policy that calls for a clear decision-making freedom of the price by its suppliers, stakeholders, partners and local guides

- TAILOR MADE EXPERIENCES - Organizing tailor made experiences for the limit size of 8-10 people because we believe that larger group could not join the real experience and could otherwise impact on the local communities

- CROSS-CULTURAL UNDERSTANDING - Offering real life experiences which promote cross-cultural understanding, like the visit to several farmers who work in the Hyblaean Valley, sharing their stories, learning what is behind each food product, from the olive oil to the local cheese. We believe this is what makes travel worth doing: meet the locals and feel, just for few hours or a day, as a part of the territory

- LOCAL SUPPLIERS – We chose local suppliers one by one, shaking their hands, learning their stories and feeling the passion they put in their own activities. Meet them will be a great lesson to cherish and we strongly ask to our travellers to sustain and promote them even after coming back home. They are not only shepherds, artists or farmers: they the caretaker of this territory

- RESIZING SEASONALITY – This Travel Experience emphasize the interesting aspects (events, traditions and natural views) of Sicily in low season as well. This region has a temperate climate all year long; for this reason we suggest our travellers to visit it when is less crowded (from November to February as well)

- SLOW TOURISM - Promoting slow tourism as an alternative to everything-at-once, which allow traveller the "luxury" of look, taste and feel its final destination

- UNIQUE AND ORIGINAL DAILY EXPERIENCES - Promoting less famous Sicilian destinations by proposing unique and original daily experiences, like the hiking in the Archaeological park of Cava d'Ispica, a narrow valley that extends for about 14km between Modica and Ispica, being the largest natural-archaeological complex in Sicily

- RESPONSIBLE TRAVEL CODE OF CONDUCT – Each traveller will receive our Responsible Travel Code of Conduct before arriving in Sicily. In addition, our local guide will explain during each daily experience the right travel code and will answer to whichever question concerning it
Environment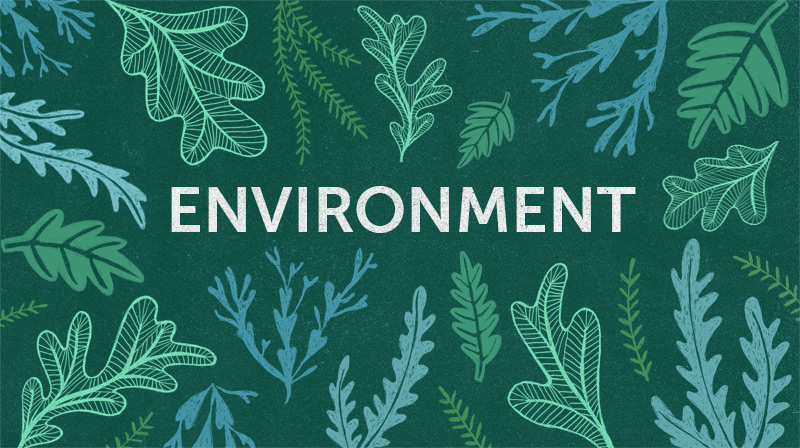 Our aim is to make our Travel Experiences sustainable for the long term: we know that tourism can have both an exceptionally positive and potentially negative impact on local communities. For this reason, we promote responsible travel that means: to respect and benefit local people, their cultures, economy and the environment.
We start from the beginning, helping our travellers to choose their customized daily experiences based on these sustainable categories:
- Green
- Hand-made
- Eat local
- Live local
- Sport
- Adrenaline
For this trip we minimised carbon emissions making the following considerations:
- LOCAL SERVICES - We choose local suppliers which had adopted sustainable practices, like the Association of local guides which help us to organize several daily experiences in the territory of Ragusa; they strongly believe like us in the sustainability and each experience is thought to not impact on the environment and the local community
- WATER CONSERVATION - We support initiatives that encourage conservative use of water, especially in Ragusa area. Sicily, year by year, is facing the problem of the drought so is the responsibility of all travellers to help the local communities to not waste water. For this purpose, we kindly ask to our travellers to read the Responsible Travel Conduct what we will send before departing for Sicily with useful tip regarding the conservative use of water
- LOCAL FOOD AND GOODS - We include and strongly inspire our travellers to eat locally produced food and goods (like organic food, natural local products which come straight from the garden to the kitchen). For example, during all the food and wine experience near Ragusa, travellers will taste only fresh products produced locally in the countryside nearby, meeting all the local suppliers and learning the stories behind each food product
- WATER BOTTLES - We encourage our travellers to refill a water bottle from water 'bubblers' where available to avoid unnecessary purchasing of bottled water and the subsequent waste disposal issues
- RECYCLING – Our Local guides also provide travellers with awareness on how they can reduce and recycle in Sicily
- PUBLIC AND ECOLOGICAL TRANSPORT – Since we have a high range of biking tours in our offered experiences, we strongly encourage our travellers to choose ecological transportation like bicycle during their free time
- NATURAL PARK - We included in this travel experience an hiking experience in the Archaeological Park of Cava d'Ispica, which is composed by the narrow valley between Modica and Ispica, a canyon with prehistoric tombs, Paleo-Christian catacombs, rocky churches and troglodyte dwellings. Its importance is due to the complex and varied stratigraphy that unravels from the bronze age to the middle ages, one of the most important Park in Sicily (funded in the 1998)
Community

The Impacts of this Trip
This Travel Experience is planned to ensure that we support local communities by:

- PROMOTING UNESCO WORLD HERITAGE SITES – We strongly believe in the development of community participation process in the management and sustainable conservation of World Heritage sites. For this reason, we promote our partnership with local suppliers that organize activities in the UNESCO sites, respecting these special and unique environments. For this Travel Experience, we chose the Ragusa Area, instituted as UNESCO Wold Heritage since 2002

- SMALLER-SCALE LOCALLY-OWNED ACCOMMODATION – Choosing local smaller-scale accommodation, like the one of this trip in Ragusa. Located in the old center of the city (Ibla), all bright and near all the facilities, it could be the best starting point to live the travel experience as a local. Thus, the B&Bs provides sustainable practices like recycling or changing towels on request

- LOCAL GUIDES - Hiring local guides for how they tell their territory. In this way we could learn about the culture and way of life directly from those who live it and put money into local hands and economies

- FARE WORKING CONDITIONS - Defining a tariff policy that calls for a clear decision-making freedom of the price by its suppliers, stakeholders, partners and local guides

- TAILOR MADE EXPERIENCES - Organizing tailor made experiences for the limit size of 8-10 people because we believe that larger group could not join the real experience and could otherwise impact on the local communities

- CROSS-CULTURAL UNDERSTANDING - Offering real life experiences which promote cross-cultural understanding, like the visit to several farmers who work in the Hyblaean Valley, sharing their stories, learning what is behind each food product, from the olive oil to the local cheese. We believe this is what makes travel worth doing: meet the locals and feel, just for few hours or a day, as a part of the territory

- LOCAL SUPPLIERS – We chose local suppliers one by one, shaking their hands, learning their stories and feeling the passion they put in their own activities. Meet them will be a great lesson to cherish and we strongly ask to our travellers to sustain and promote them even after coming back home. They are not only shepherds, artists or farmers: they the caretaker of this territory

- RESIZING SEASONALITY – This Travel Experience emphasize the interesting aspects (events, traditions and natural views) of Sicily in low season as well. This region has a temperate climate all year long; for this reason we suggest our travellers to visit it when is less crowded (from November to February as well)

- SLOW TOURISM - Promoting slow tourism as an alternative to everything-at-once, which allow traveller the "luxury" of look, taste and feel its final destination

- UNIQUE AND ORIGINAL DAILY EXPERIENCES - Promoting less famous Sicilian destinations by proposing unique and original daily experiences, like the hiking in the Archaeological park of Cava d'Ispica, a narrow valley that extends for about 14km between Modica and Ispica, being the largest natural-archaeological complex in Sicily

- RESPONSIBLE TRAVEL CODE OF CONDUCT – Each traveller will receive our Responsible Travel Code of Conduct before arriving in Sicily. In addition, our local guide will explain during each daily experience the right travel code and will answer to whichever question concerning it
Climate

Popular similar holidays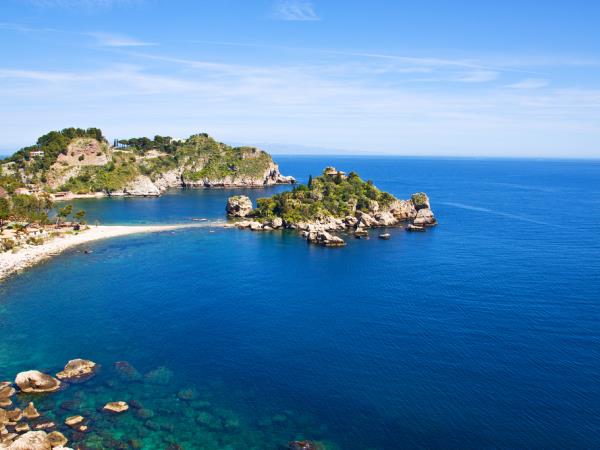 Family active holiday to Sicily, volcanoes, walks & water
From £690 8 days excluding flights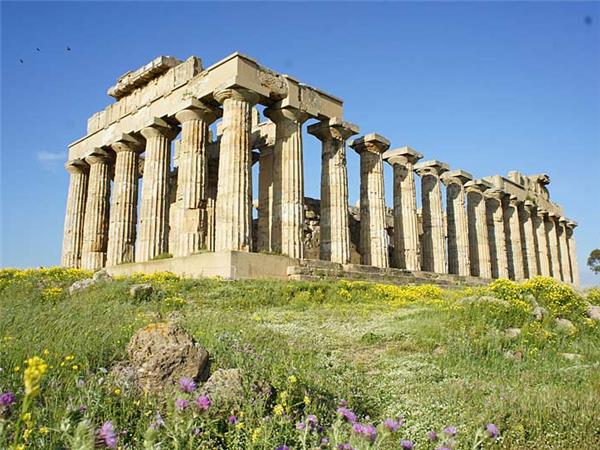 One of the most fascinating islands in Europe
From £1449 - £1749 9 days including UK flights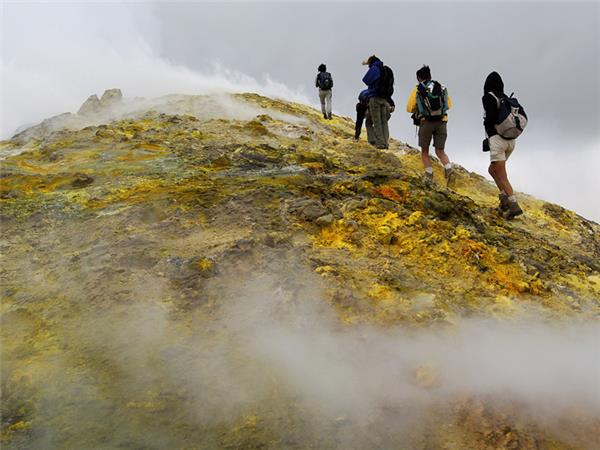 Discover Mt Etna and the beautiful volcanic achipelago
From £1349 - £1679 8 days including UK flights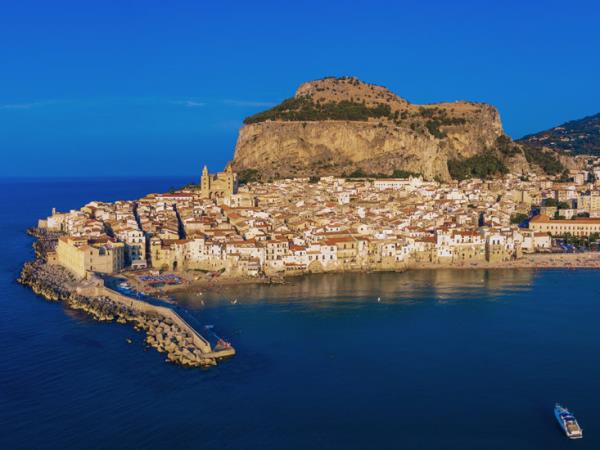 Experience the flavours, landscapes and history of Sicily
From £2249 8 days excluding flights