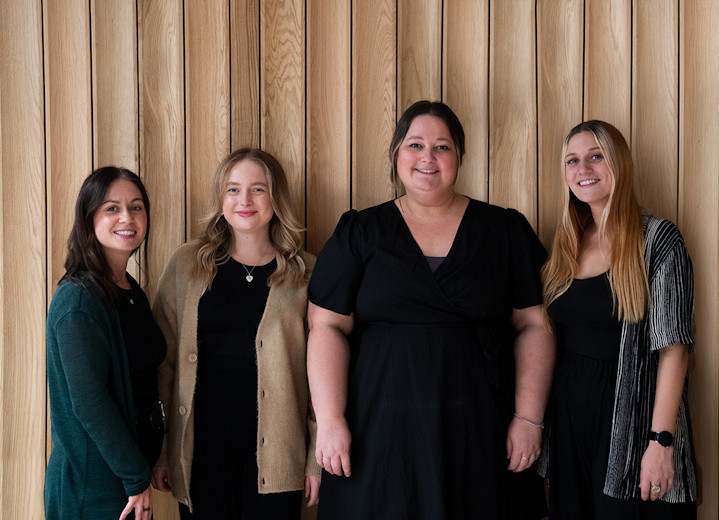 Departure information
This trip can be tailor made throughout the year to suit your requirements
Responsible tourism
Responsible tourism: Mongolia Gobi Desert insight tour
Environment
Always a tricky one this. We can promise you the world but how do we prove it? Responsible, sustainable or ethical travel - in recent years, it has developed many labels and is now a widely-used selling tool in the tourism industry. But, what does it mean? Although there is no real clear definition, it has to be more than ensuring that we collect all of our rubbish, asking before taking a photograph or being aware of the cultural norms. That's what we should be automatically doing anyway.
Below are some of the elements of my responsible travel philosophy for this tailor made itinerary where we can show real evidence of our practise.
Combatting Desertification - Community Project
As part of this trip you will stay with the Radnaarbazar family in Mandalgobi. They are owners of the Gobi Oasis Tree Planting Project. This is a small, family run, non-profit conservation project that has been operating since 1975 in Mandalgobi, Dundgobi Province. Their main conservation work is the planting of seedlings and nurturing them into trees.
Part of your tour payment goes as a donation towards the Gobi Oasis project. You will also visit the tree nursery and llearn more about their conservation practises.
Each group typically plants a tree at the nursery - my team and our guests have now planted over 108 of our own trees which represents around 3% of the total number of trees planted at Gobi Oasis. A single young tree can absorb 26 pounds of CO2 per year so we're (very) slowly doing out bit towards managing Carbon emissions.
Our itineraries and departures
My philosophy is to have a limited amount of departures for each of our itineraries. We also do not concentrate specifically on one area.
Mongolia is a country of incredibly diverse yet fragile ecosystems. By limiting our presence in certain areas, we help to preserve and protect and help to avoid the area changing environmentally due to repeated and extended exposure to tourism.
Wherever we visit, supporting local is at the heart of what we do and at the centre of each experience we offer. By not focusing on one specific area, it also means that we help to support communities that might not otherwise benefit from the tourism industry.
As an example, this itinerary includes one guidebook highlight but the rest of the trip focuses on rural communities where local members such as Bambakh are keen to work with and learn from international visitors.
Our trips also focus on 21st Century Mongolia - yes, you'll get to experience the traditional way of life but at the same time gain an overview as what it means to be Mongolian in 21st Century Mongolia. The locals we work with have a mobile phone. It doesn't mean their way of life is dying out and that they'll be shortly moving into the city - just that their way of life is adapting.
The people we work with are 'real' people. Not tourism professionals. You'll meet people from Ulaanbaatar, you'll meet herders, you'll meet Mongolians that live in the provincial centres as well as the smaller town and rural communities. They are all Mongolians. Take time out to meet them.
Waste
The disposal of rubbish is a major issue in Mongolia - especially with plastic. As part of my Responsible Travel ethos I pay a local Mongolian NGO (Mongolian Quilting Centre) to make fabric tote bags for our guests which we hand out for free as a welcome pack at the start of each trip. This is a souvenir for our guests but it also helps to support the project and helps us to cut down on the waste we produce. As part of your Mongolia experience, you will also receive such a tote bag.
Also, you can book knowing that we finance our own three-day rubbish collection at Terekhiin Tsagaan Nuur National Park in Mongolia. Arranged through the local community and protected area rangers, we have been organising this event for the previous three years.
City Nomads Folding Bike
Each of the tour vehicles we send out have a city nomads folding bike. We provide this service for free. Why? It allows our guests to explore further into each region but without relying further on the EL vehicle. It also allows for informal interaction between the local community and our guests as we let the locals use the bikes as well.
Although we are reliant on 4x4 vehicles for the main section of the tour (after all, this is Mongolia!), in the city centre we do use public transport rather than private mini-vans for our city tours.
Water
First up, we do not provide bottled drinking water as apart from in the capital city, there is just no way to recycle the bottles. Instead, we take fresh drinking water from local town pumps. We provide two 20 litre water containers and provide a Lifesaver carbon filter and an Adventurer Steripen in each vehicle.
Also, for a majority of all of our trips we do not use the typical tourist ger camps that often have very bad eco-credentials. Instead, we use a mix of accommodation and use the locally provided town shower houses. This is where a majority of Mongolia's rural population come to shower. They are small business enterprises operated for the local communities and a great way to support local, meet the locals and do as the locals do themselves. It also helps us to manage our own environmental footprint.
Wildlife
This itinerary focuses on some of Mongolia's national parks and nature reserves. Where we mention the option of observing wildlife in their natural habitat, we do this alongside the protected area ranger of that specific region. We also receive training from Association Goviin Khulan (one of the wildlife NGO's we work with). By doing this we make sure that our visit doesn't impact too greatly on the natural environment and the wildlife. As an example, Baga Gazriin Chuluu is one of the protected areas we visit on this trip. For the two-day visit, we work with the local protected area ranger - he directs us making sure that our impact is minimal.
Community
Ulaanbaatar
You'll start off in Mongolia's capital city. Read a guidebook or a travel forum and frequently Ulaanbaatar is overlooked. But, it's home to roughly 45% of Mongolia's population and this alone means that it should be experienced. We don't offer a tour of museums or souvenir shops but a day spent walking through the local areas of the city. What's it like to live there? What kind of communities exist? What are the challenges? My aim is that you experience all aspects of Mongolian culture - rather than just those highlighted by guidebooks.
A majority of Ulaanbaatar's 1.3 million (ish) population live in the ger districts that surround the central downtown - approximately 60% of the population actually.
There are few safe community spaces within the ger districts - especially community spaces where children can play. But, Nogoon Nuur (Green Lake) is bucking this trend.
Nogoon Nuur is now a thriving community space made possible by a committed individual, Ulzii, who since 2012 has been working to restore Nogoon Nuur and develop a public park.
I love this community area immensely and we now include a visit on our free city walking tour - making a donation per EL guest per visit. On our family trips, we arrange and fund for the visiting children to purchase and donate reading books to the Nogoon Nuur community space.
Cultural Impact
My small company is not a 'world specialist'; we concentrate on the country we know and love – Mongolia. We research, design and operate each itinerary ourselves and do not source our itineraries from other agents. We go directly to the local people and built relationships with them.
I have even written my own guide to the culture and traditions of Monoglia - researched over the 11 years I have lived and worked in Mongolia. You receive this guide on your arrival into Mongolia as a way of preparing you for your experience.
We Source Locally
Yes, our tents are from a UK manufacturer but everything else is sourced in Mongolia and as much as possible, made in Mongolia. Where possible, we don't just buy from a shop but we source the material ourselves from the markets in Ulaanbaatar and then have each product made to our specifications through local family businesses. We try to put money and support back into the local community.
We believe in giving back to the communities, strengthening local businesses,
families, and individuals that represent all spectrums of Mongolian life.
Popular similar holidays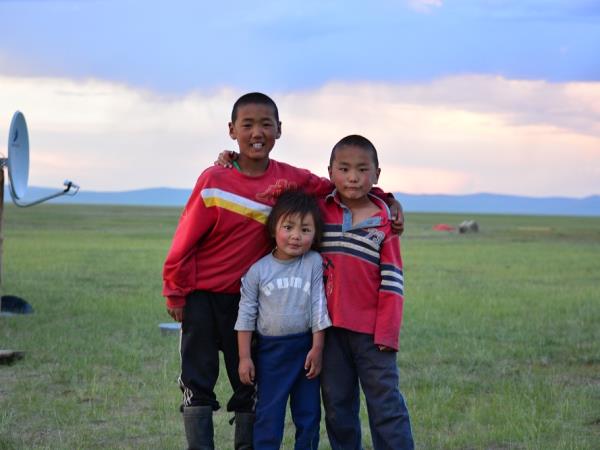 Journey through stunning Mongolia with your family
From £1560 - £1600 15 days excluding flights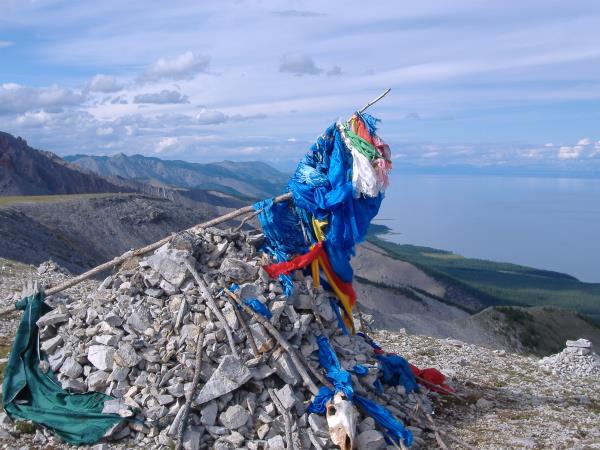 Off the beaten track adventure through spectacular Mongolia
From US $2518 23 days excluding flights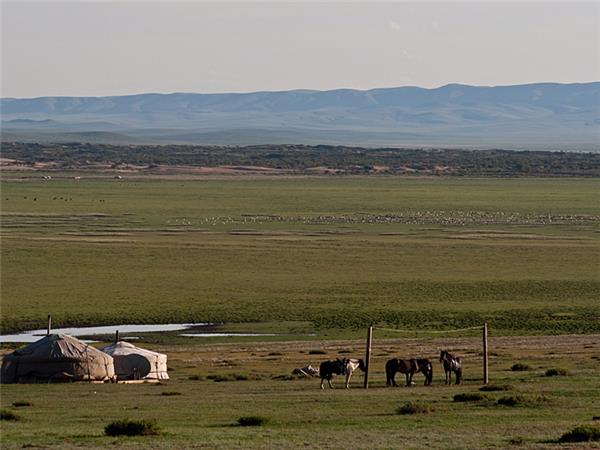 Discover the remote Mongolian countryside
From £3009 - £4149 14 days including UK flights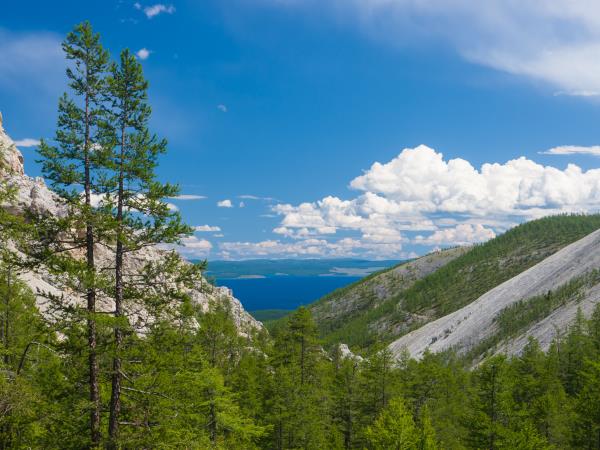 Summer time trekking and Naadam adventure through Mongolia
From US $2450 - US $3640 16 days excluding flights