"Discover northern Italy from a fresh perspective as you explore the delightful landscape around Padova and Venice."
Highlights
Padova | Cappella degli Scrovegni | Colli Euganei | Venice |
Description of Padova to Venice holiday, Italy
Galileo Galilei, a leading figure of the Italian Renaissance, once lectured in Padova, and this ancient city, thought to be the oldest in northern Italy, still has a delightful 'college' ambience.

With a knowledgeable local guide at your side, you'll leave your central accommodation to spend a day exploring the many charms of Padova, its medieval and Renaissance architecture, and landmarks including Saint Anthony's Basilica, St George's Oratory and Padova Cathedral. The frescoes of the Cappella degli Scrovegni are a must-see, as is the handsome Palazzo della Ragione.

The volcanic hills of the Colli Euganei are prime territory for some easy going cycling, and will afford plenty of opportunities for tasting regional wines or soaking in hot springs. You'll also get to pause for a traditional, delicious, lunch in an ancient village where the poet Petrarch was born.

As the tour draws to an end, you'll take the train to Venice for some free time in this romantic of cities. Overnighting on an elegant sailboat, you'll be treated to a voyage around the islands in the lagoon to enjoy panoramas that most visitors miss. There's no finer way to see Venice.

This tour includes five nights' accommodation in a central Padova B&B, and one night aboard a sailboat near Venice. All breakfasts are included in the price, as are three lunches, travel insurance and two excursions. A local guide will accompany you throughout, and the price also includes train travel from Padova to Venice, and a water taxi to the sailboat.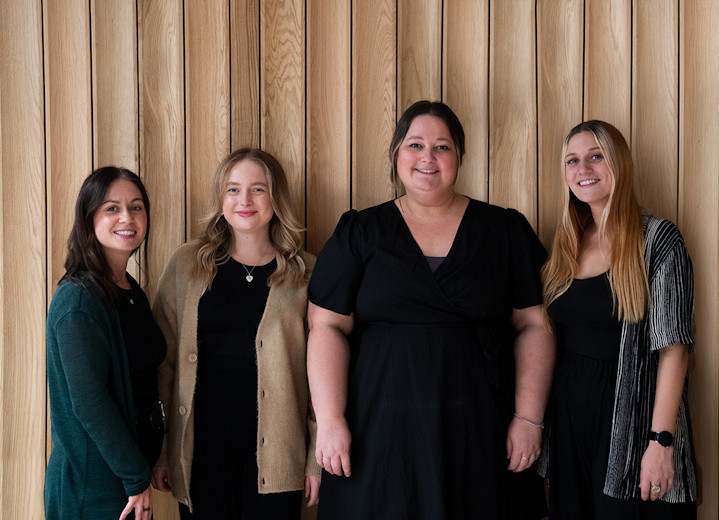 Departure information
This trip can be tailor made throughout the year to suit your requirements
Responsible tourism
Responsible tourism: Padova to Venice holiday, Italy
Environment
Our aim is to make our Travel Experiences sustainable for the long term: we know that tourism can have both an exceptionally positive and potentially negative impact on local communities. For this reason, we promote responsible travel that means: to respect and benefit local people, their cultures, economy and the environment.
We start from the beginning, helping our travellers to choose their customized daily experiences based on these sustainable categories:
- Green
- Hand-made
- Eat local
- Live local
- Sport
- Adrenaline
Furthermore, we try to organize Carbon Offset trips and we do it since the design of our Travel Experiences.
For this one, in particular, we minimised carbon emissions making the following considerations:
- LOCAL SERVICES - We choose local suppliers which had adopted sustainable practices. In the second part of the travel experience, for instance, the supplier which organize the sailing experiences in Venice, is a professional skipper who had chosen to offer eco-friendly activities. Venice Lagoon is a fragile ecosystem threated both by the mass tourism and the worst environmental practices, and the opportunity to explore it by ecological transport is the best way to preserve it
- WATER CONSERVATION - We support initiatives that encourage conservative use of water (like refilling water bottles or turning off water when brushing teeth). For this purpose, we kindly ask to our travellers to read the Responsible Travel Conduct what we will send before departing for Veneto
- LOCAL FOOD AND GOODS - We include and strongly inspire our travellers to eat locally produced food and goods (like organic food, natural local products which come straight from the garden to the kitchen). For example, like during the wandering in Padova. In each destination we chose local and authentic places, like fresh markets, where is possible to taste local food, usually from who produced it
- WATER BOTTLES - We encourage our travellers to refill a water bottle from water 'bubblers' where available to avoid unnecessary purchasing of bottled water and the subsequent waste disposal issues
- RECYCLING – Our Local guides also provide travellers with awareness on how they can reduce and recycle in Veneto
- PUBLIC AND ECOLOGICAL TRANSPORT – Since we have a high range of biking tours in our offered experiences, we strongly encourage our travellers to choose ecological transportation like bicycle during their free time. For example for this travel experience we suggested to try our biking experience in Colli Euganei, a unique way to have an active experience in a natural reserve
- NATIONAL RESERVE – We encourage our travellers to the visit natural reserves during their free time like the Regional Park of Colli Euganei established in 1989 in Veneto. Not far from Padova, it represents a unique territory for its natural treasures, landscape, environment, culture, art and social economic aspect. We usually suggest to visit it by bicycle to enjoy the natural paths in a sustainable way
Community
This Travel Experience is planned to ensure that we support local communities by:
- SMALLER-SCALE LOCALLY-OWNED ACCOMMODATION – Choosing local B&B, like the one of this trip in Padova. Located in the centre, all bright and near all the facilities, it could be the best starting point to live the travel experience as a local. Thus, the B&B provides sustainable practices like recycling or changing towels on request. The architectural structure of the building complies with the most modern and environmentally friendly bio-architecture techniques as well
- LOCAL GUIDES - Hiring local guides for how they tell their territory. In this way we could learn about the culture and way of life directly from those who live it and put money into local hands and economies
- FARE WORKING CONDITIONS - Defining a tariff policy that calls for a clear decision-making freedom of the price by its suppliers, stakeholders, partners and local guides
- TAILOR MADE EXPERIENCES - Organizing tailor made experiences for the limit size of 8-10 people because we believe that larger group could not join the real experience and could otherwise impact on the local communities
- LOCAL PROJECT SUPPORT – We encourage our travellers to visit during their free time sensitive location where, thank for their tickets entrance, could help to raise the funds for the maintenance. For instance, the Scrovegni Chapel in Padova frescoed by Giotto in 1300 is one of the most important masterpiece of Italian art and it needs a constant restoration; or the house where Petrarca, one of the most important Italian poet of XIV century, used to live and that now is a museum
- LOCAL SUPPLIERS – We chose local suppliers one by one, shaking their hands, learning their stories and feeling the passion they put in their own activities. Meet them will be a great lesson to cherish and we strongly ask to our travellers to sustain and promote them even after coming back home
- RESIZING SEASONALITY – This Travel Experience emphasize the interesting aspects (events, traditions and natural views) of Veneto in low season as well. This region has a temperate climate all year long; for this reason we suggest our travellers to visit it when is less crowded (from November to February as well)
- ARTISAN AND IMMATERIAL HERITAGE – Helping to keep alive traditions and supporting ancient knowledge
- SLOW TOURISM - Promoting slow tourism as an alternative to everything-at-once, which allow traveller the "luxury" of look, taste and feel its final destination. Padova area, for example, is less famous than Venice, even if it is an outstanding destination for its natural and heritage treasures. We want to promote a different type of tourism which could help this territory to be discovered in all its aspects, less famous but interesting the same
- UNIQUE AND ORIGINAL DAILY EXPERIENCES - Promoting less famous destinations by proposing unique and original daily experiences or from a different point of view. For example, for this travel experience we have organized an original visit of the lagoon of Venice instead of a common tour of the city. In this way, sailing, the travellers could explore the natural environment characterized by dozens of islands and learning for real the immaterial heritage of this territory (and probably few people know that the lagoon is part of the UNESCO heritage as well with Venice)
- RESPONSIBLE TRAVEL CODE OF CONDUCT – Each traveller will receive our Responsible Travel Code of Conduct before arriving in Veneto. In addition, our local guide will explain during each daily experience the right travel code and will answer to whichever question concerning it
Popular similar holidays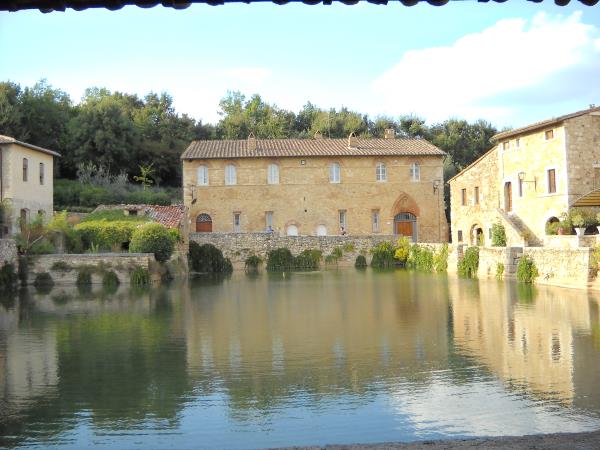 Discover Tuscany hiking from town to town
From €780 - €950 8 days excluding flights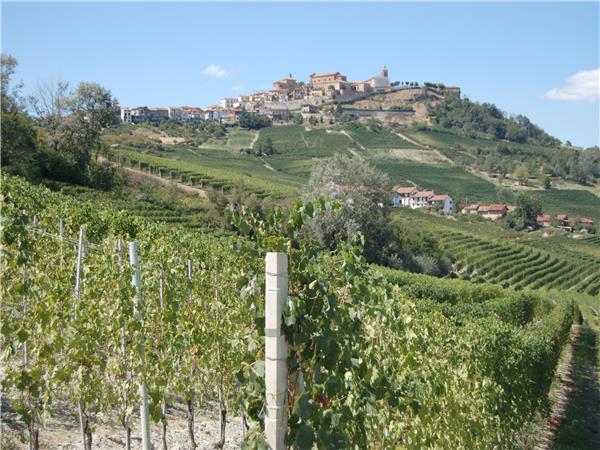 A gastronomic gem quietly tucked away
From £2095 - £2185 9 days including UK flights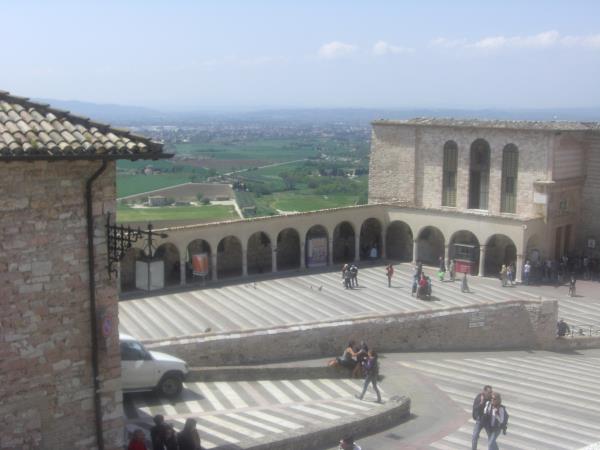 Easy hiking tour, through vineyards and cultural heritage
From €680 - €700 7 days excluding flights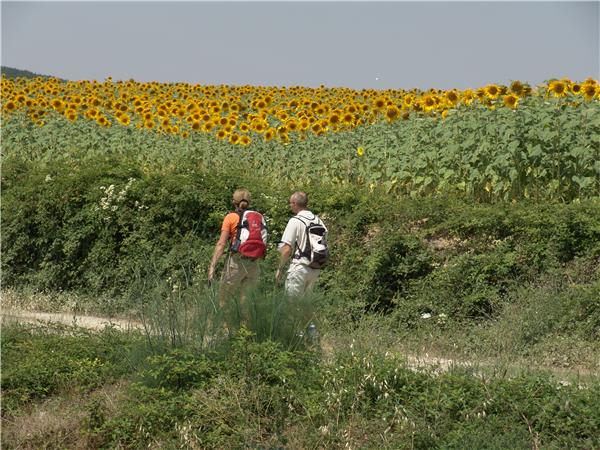 Picturesque Volterra and soaring towers of San Gimignano
From £1539 - £1689 9 days including UK flights