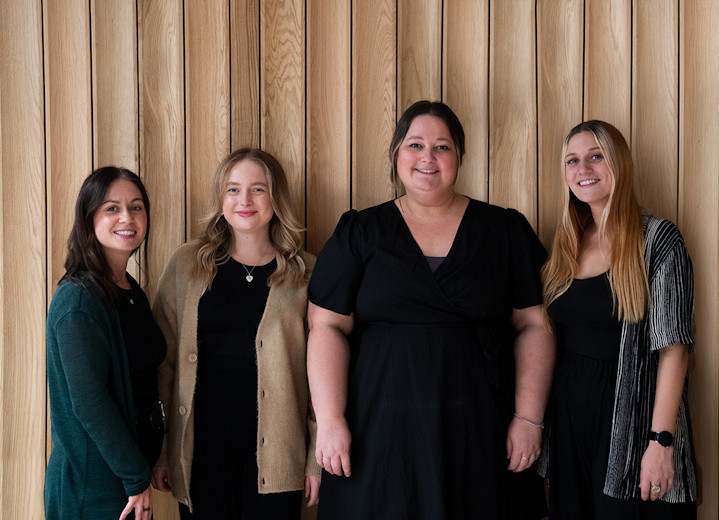 Departure information
This trip can be tailor made throughout the year to suit your requirements
Responsible tourism
Botswana flying safari and Victoria Falls
Carbon reduction
Your holiday will help support local people and conservation. We must also reduce CO2. Learn about the CO2 emissions of this holiday and how to reduce them.
Environment
The scenery and landscapes that you will see on this tour can only be described as remarkable, and we place a huge emphasis on ensuring that these wonderful lands are preserved and treated with the utmost respect. Your pre-departure information will include advice on how to enjoy your Botswana adventure in an environmentally responsible way, including responsible use of water, a most precious commodity throughout the areas we will visit, and appropriate waste disposal. We also ensure that all of the lodges and accommodations we use on this trip have appropriate "green" credentials and have policies in place for environmentally friendly operations. This is particularly evident at the Leroo La Tau and Savute Safari lodges which are operated by a company dedicated to reducing the carbon footprint of their tourism practices. Every aspect of their operation is monitored in terms of its environmental impact, and they work tirelessly to maintain high standards of environmental care. Excellent recycling initiatives are in place including the removal of all glass, plastic and cans to Maun for recycling. There are also fantastic processes in place for treating waste water, which provides potable water for irrigating the lawns and gardens, whilst the water supply – for showering, washing and cooking – is drawn directly from the Okavango Delta and passed through a filter ready to use. Bottled drinking water used to be brought in by truck from Maun, but to reduce the environmental footprint the lodges now purify their borehole water with a recently installed state-of-the-art Reverse Osmosis system.

Likewise, the operators of Khwai River Lodge and Eagle Island Camp are strongly aware of their responsibility towards natural resources and the environment and are dedicated to strictly following sustainable practices to reduce the impact of their operations on the environment and to ensure energy efficiency.

Zimbabwe and Botswana are remarkable lands where many big cats, predators and massive herds of elephants roam free in their natural habitats, and as conservationists ourselves we understand only too well the need to ensure the ongoing protection and survival of these remarkable species. We and our partners believe that tourism to Botswana and Zimbabwe has the power to directly benefit the conservation efforts that are in place across these countries. By opening up the eyes of people across the world to the ongoing fight to conserve the habitats of the country's wildlife and by actively encouraging investment in these schemes we can help the people of Botswana to preserve the elements that make this country so unique.

As a company we support many wildlife organisations worldwide and we actively encourage our customers to donate to the conservation efforts in Botswana including the Save the Rhino and Big Cat initiatives that are in place. Further to this the ground handlers that we use for this trip are 100% committed to ensuring the ongoing protection of wildlife by supporting charities such as the Maun Animal Welfare Society which provides free veterinary treatment to low income individuals in Northern Botswana. In turn this vital service assists in preventing the spread of disease from domestic animals to the world famous Botswana wildlife population.

The pre-departure briefing on this tour will also include information on respecting the wildlife which you will encounter, including keeping a safe distance and ensuring not to encroach upon their habitats or do anything which may put the animal under any stress or danger. In most game reserves tourists are not permitted to leave their game vehicles, this is for the safety of both the tourists and the wildlife, and our local partners will ensure that the strict measures in place to conserve the habitats of this wildlife are stringently enforced. We also ensure that the lodges which operate game activities on this tour are 100% committed to ensuring that no harm whatsoever should come to any wildlife and that all operations are carried out under strict codes of conduct.
Community
Tourism in Southern Africa is an exceptionally important revenue stream and we take every step necessary to ensure that the tours we provide create a 100% positive impact on the communities of the regions we visit. As a company we believe in promoting tourism as a sustainable natural resource with the power to conserve, protect and improve lives, and this is particularly relevant on our Botswana and Zimbabwe itineraries.

Solely using local agencies to provide the basic elements of your tour means we have up to date & relevant local information that we can pass on to you. This includes information on on-going initiatives and community efforts that we actively encourage our customers to become involved in, information on cultural etiquette and advice on how to engage with and help the local communities. We offer first-hand advice on creating meaningful and respectful relationships between tourists and residents and suggest local areas and communities to visit gaining cultural insights along the way, along with advice on where to buy souvenirs (to ensure the proceeds are going directly to the vendors), where to eat & where to drink.

The local providers that we use are also exceptionally passionate about protecting the communities, wildlife and landscapes of this remarkable country. They are committed to creating and upholding transparent and honest relationships with local communities and suppliers. We use small, local management companies so that not only do they hold intimate knowledge of the regions and how to protect them, but also so that as much of the revenue created as possible is filtered straight through to the local communities. The suppliers that we work with ensure continued revenue streams for local communities and only hire local people. Our agents provide career opportunities that without the tourism aspect would not be possible, and through established in-house training programs, mentoring systems and ongoing training the local people of the communities we visit are encouraged to prosper.

On top of this we are also committed to ensuring that on all of our tours we only use lodges and hotels that have a proven track record of treating staff well and fairly, and which have processes in place for giving back to the local communities. The operators of the Leroo La Tau and Savute Safari lodges for example have remarkably thorough and coherent practices in place for responsible employment. Their social responsibility programme focuses on their staff who, in the main, come from relatively poor rural backgrounds. They are conscious of the need to develop the human potential of the country's citizens and a particular effort has been made to enhance skills within the company through an active and very successful skills development programme. Today a large proportion of their management staff are citizens of Botswana.

In response to the HIV/AIDS pandemic our lodge partners have developed a far-reaching and integrated policy in partnership with various government agencies. This policy focuses on prevention, treatment and support as well as stigma reduction and community outreach. All staff who require ARV drugs are enrolled in the government's comprehensive treatment programme. Privileged to have many properties within Botswana's National Parks and Game Reserves, our partners are committed to working with the Department of Wildlife and National Parks to ensure the preservation of the unique habitats which abound. Our operator's parent company is the only tourism company listed on the Botswana Stock Exchange and provides a mechanism for the citizens of Botswana to own a stake in and play a real and meaningful role in the development of the country's tourism resource.

Their Wellness Program was initiated in 2002. The program began as an HIV/Aids Policy to assist those affected by this devastating disease. In 2004 the company was invited to partner with the International Labour Organisation, which is part of you United Nations, along with 13 other enterprises from a variety of industries in a pilot programme to address HIV workplace interventions. At the end of this programme the ILO recognised them as one of the best performing companies in the country in this vital area.

As a company we are proud of our principle based values which our community can always depend on. We support several home and overseas charities, organisations and campaigns including AfriCat, Worldwide Fund for Nature (WWF), the Wildfowl and Wetlands Trust (WWT), Save the Albatross, South Georgia Habitat Restoration Project, Wader Trust, Wildlife SOS India and sponsorship of individual and underprivileged children in many countries. We are committed to ethically working with overseas partners who employ and support local communities and local guides who know and love their region like no other, delighted to share knowledge and are dedicated to looking after our valued passengers.
Popular similar holidays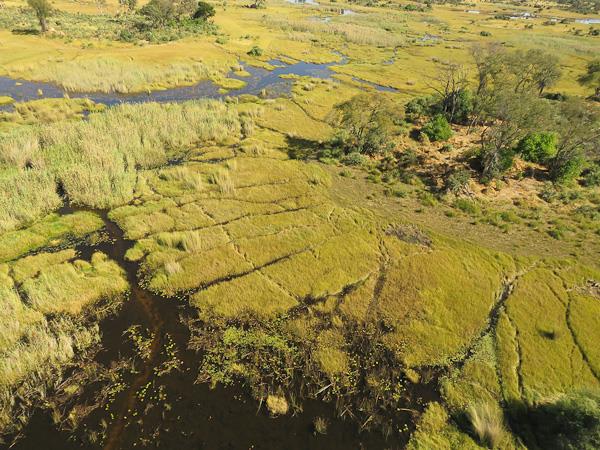 Botswana's premier game parks, Okavango Moremi Savuti Chobe
From £1535 14 days excluding flights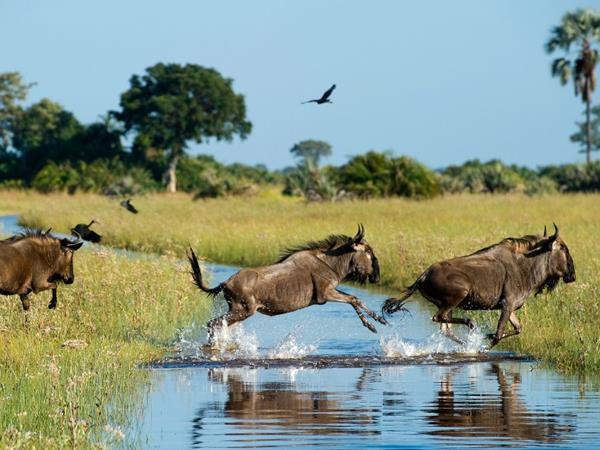 An unforgettable wildlife and scenery experience
From US $3853 11 days including domestic flights only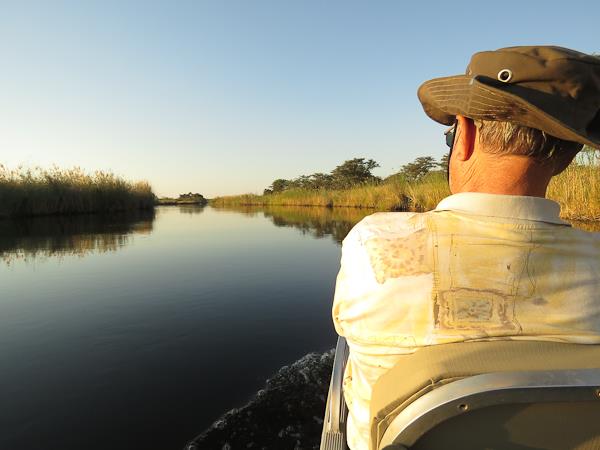 Namibia & Botswana lodge safari Caprivi Etosha Okavango
From £2895 21 days excluding flights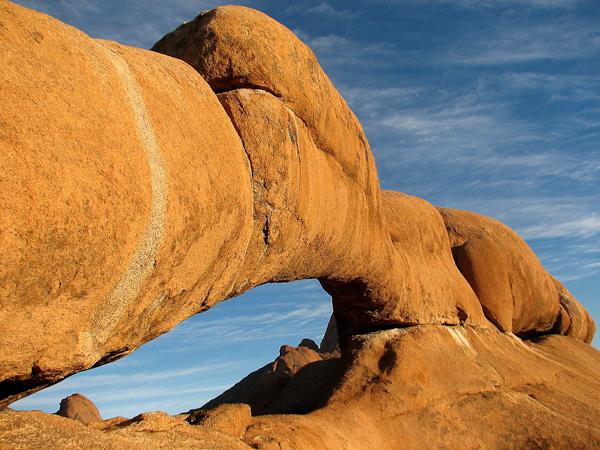 Camping safari to Namib desert, Caprivi, Etosha & Okavango
From £2125 - £2480 21 days excluding flights