"A 2-3 week hospital medical placement suitable for a range of health professionals, based in Delhi. Stay in volunteer accommodation in South Delhi. Breakfast and dinner provided, six days a week. "
Highlights
Medical internship in Delhi hospital | Choose from various medical departments | Breakfast and dinners provided | Opportunity to see Taj Mahal and Jaipur
Description of Medical internship in India
Situated in lively south Delhi, on this medical internship in India you will be working in a main hospital with 150 beds, being taught by some of the world's best doctors and nurses and gaining a fantastic insight into the country's medical system.

If you already have a medical qualification or are studying medicine. nursing or physiotherapy, this project provides you with a great opportunity to shadow and observe professionals and boost your medical CV. Previous experience is not necessary, but you do need to be interested in pursuing a career in medicine. Each applicant will be assigned to a specific doctor or nurse within their chosen sectors. We ask that you choose 3/4 departments to rotate around prior. Usually working 5 days a week, you will leave with a real understanding of healthcare in India and a medical professional's life.

There are numerous departments you can work in. If you have a particular field of interest, do tell us. Areas include A&E, laboratories, radiology, dialysis, nursing, obstetrics and physiotherapy. Staff in the hospitals are looking for hard-working, adaptable and patient volunteers. The experience gained from the internship will not only boost your CV but also provide you with vital knowledge for your future career.

In preparation for the programme, there is an optional language and culture week which we recommend you take part in. It provides you with the chance to relax and overcome jet lag after arriving and to learn about India itself. Hindi lessons are given to inform you of key words and phrases which will be useful in the hospital and around the city.

Accommodation and Food

Your time in Delhi as an intern will be made as enjoyable and comfortable as possible. Once you arrive in the airport in Delhi, you will be transferred to the volunteer house in South Delhi. There are hot showers, filtered water, WiFi, air-conditioning, satellite television and western-style toilet all provided for you. Nearby there are shopping centres, ATM's, cafés and restaurants. The hospital itself is a 25-30 minute walk away. Some take a short tuk-tuk ride to get in.

Breakfast and dinner are cooked in-house by a cook who will provide you with delicious and authentic Indian food. This is prepared for you Monday - Saturday. On Sunday's volunteers and interns organise their own food. There are many local eateries near the volunteer house. Lunch costs around £2-3 per day.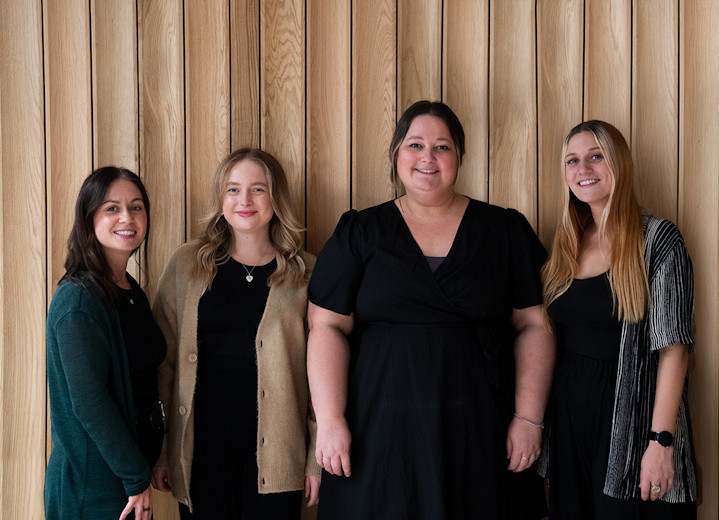 Departure information
This trip can be tailor made throughout the year to suit your requirements
US pricing:
The currency converter above works on todays exchange rate. We do take bookings in USD but the price is set at a rate confirmed months in advance and is typically above the current exchange rate. Please enquire for details.
Responsible tourism
Responsible tourism: Medical internship in India
Environment
We put a lot of effort into being sustainable and working to be environmentally friendly within the city. Ensuring everyone is aware of this and committed to the stewardship of the surrounding area. Before applicants set off we inform them of the differences in air quality, cultural information and tips to living in the country to help maintain a respect between the locals and the applicants.
We promote either walking a short 10-15 minute walk to the destination centre from the accommodation to reduce your carbon footprint and reduce unnecessary transport use. Or, ensure groups travel together to ensure safety and help reduce the number of travel trips.
We actively encourage our interns to reuse their water-bottles and fill them up with the filtered water dispensers in their accommodation to reduce rubbish waste and have less risk of water contamination.
We have an optional week long cultural assimilation week before the internship begins which teaches the applicants about cooking methods and good quality sourced food which is provided to them. The accommodation is well kitted out to cook properly and cut down on eating out and travel costs
Community
In Delhi, the local doctors and nurses who work within the hospital are helped by the interns, who provide work and support to the local community. The week long cultural and language course prior to the medical internship provides the correct understanding of cultural differences and norms to get used to within the community and how to interact with locals and learn about their customs.
Information about safety and security in the street and in crowded places is informed. This includes understanding road rules and appropriate dress sense and ways to address people. Providing this knowledge helps keep a fluid and friendly dynamic to the local community and manifests a local insight into life in the city and a great way to get involved with the community structure.
The medical internship by its nature helps interns to directly aid and impact the local community by examining and helping patients and providing a service and responsibility as a representative of the hospital. By working and shadowing in the different departments, all different people in the local community will be met and treated equally. This enables an intern to get a broad scope of medical practices and understand various groups in the community and show equality and professionalism in the work-space.
The Indian staff who look after the interns on our behalf in India, only employ local Indians to assist with cooking for the interns during the weekdays and cleaning of the housing areas. This provides jobs and money solely for the local community.