"A 2-3 week medical placement in North India hill station town, choosing from a variety of establishments depending on skills and interests. Stay in volunteer accommodation, all meals provided. "
Highlights
Medical placement in variety of establishments | Palampur, Himachal Pradesh | Hill station plantations | Option of language and cultural week in Delhi | Yoga classes
Description of Medical internship in the Himalayas, India
The hill station town of Palampur provides the perfect backdrop for spending time on a medical internship in the Himalayas, India. Surrounded by lush tea plantations, paddy-fields and views of the Himalaya, arriving in Palampur is shockingly different to the lively and busy Delhi. Some say it is like arriving in a completely different country. Interns will be learning the Indian medical system by shadowing local doctors and nurses.

You can work in various medical settings in Palampur including; hospitals, dental clinics, nursing homes, physiotherapy centres and traditional and alternative medicine centres

Whether you are thinking about studying a medical related subject, or if you are already at university or about the head off to study medicine, dentistry, nursing or physiotherapy; this project is a fantastic way to achieve some key first-hand experience before you continue with your studies. It will boost your CV and make you more employable and offer the chance to meet like-minded individuals.

Day-to-day life will revolve around shadowing and learning from medical professionals, who are eager to teach you their trade and share their knowledge of their respective specialisation. Each day you will be based in a different department where a certain aspect of medicine will be shown and you will get involved with. These include in-patient wards, radiology, nursing, obstetrics, physiotherapy and general surgery.

If there a particular specialty you would be interested in, let us know beforehand. The staff seeks interns who are driven, animated and adaptable who have the aim to improve their medical knowledge and not just be on holiday.

You can see and tour different parts of Palampur in your free time. Yoga classes take place each week at the accommodation. Furthermore, badminton courts and group games are able to be used by the interns.

Before the medical internship starts there is an optional week-long culture and language course which helps you settle into Indian life a bit more, experience Delhi, enjoy an Indian cookery class, learn some useful Hindi, visit some hey sites like the Taj Mahal and have some cultural awareness training.

Accommodation and Food

The volunteer house is on the edge of Palampur; about a 15 minute walk from the main road. There is room for 20 volunteers with each room accommodating up to 4 people. There is a western-style toilet, shower and hot water available in each room. WiFi is also available.
Each day, there will be 3 meals served to you which will be of a typical local north Indian style.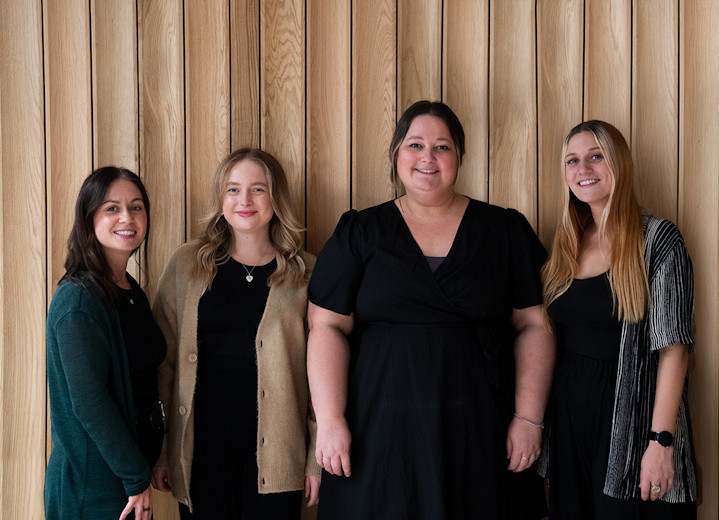 Departure information
This trip can be tailor made throughout the year to suit your requirements
US pricing:
The currency converter above works on todays exchange rate. We do take bookings in USD but the price is set at a rate confirmed months in advance and is typically above the current exchange rate. Please enquire for details.
Responsible tourism
Responsible tourism: Medical internship in the Himalayas, India
Environment
A lot of effort is put into being responsible and environmentally aware when creating these projects. There is an emphasis to be environmentally friendly in Northern India and the Palampur surrounding areas. We are committed to making sure that all our volunteers are aware of this and are dedicated to looking after the environment within the Palampur district. Prior to leaving on the medical programme we inform the interns of the differences in air quality and cultural norms and etiquettes and things to be aware of when living in the country to help maintain a good rapport between the medical interns and the local community.
There is a short 10-15 minute walk to the main road, which we actively tell our interns to take when visiting the local markets to buy locally grown food or heading into Palampur town. The medical centre is a short bus ride away which all the interns take together to limit your carbon footprint and reduce unnecessary transport use. Interns go together in groups to also ensure safety and help reduce the number of travel trips.
Reusing water-bottles rather than simply throwing them away is encouraged by all interns. Filling them up with the filtered water dispensers in their accommodation will reduce rubbish waste and lead to having less risk of water contamination.
An optional, and highly recommended, language and cultural week can be provided in Delhi before you begin your volunteering. This gives you language training, cultural awareness training, cooking lessons and the opportunity to visit the tourist hot-spots in Delhi. Also included is a visit to Agra to see the Taj Mahal.
Community
In Palampur, the aim of the medical interns shadowing the local doctors and nurses who work within the hospital is to provide help and gain knowledge and support the local community. The week long cultural and language course prior to the medical internship provides the correct understanding of cultural differences and norms to get used to within the community and the best way to correspond with patients and how to take histories whilst being culturally sensitive towards Indian locals.
We offer key knowledge of how to understand safety and security in the street and in crowded places. For example grasping how the rules of the road as governed; who has right of way and what is considered normal. Appropriate and sensitive dress codes and ways to address people are also informed about. By imparting this information to the medical interns, a fluid and friendly relationship with the local community is manifested. Furthermore, this provides a local insight into life in the city and a great way to get involved with the community structure.
By sending medical volunteers to Palampur, there is a keen interest to help and benefit a community by offering any support. The interns directly aid and impact the locals by examining and helping patients and providing a service and responsibility as a representative of the hospital. Through working and shadowing professionals in the different departments, many people in the local community will be met and treated from all walks of life. Therefore a broad scope of medical practices is available to any medical volunteer. This enhances equality of opportunity in the hospital and boosts medical professionalism.
Only locally employed Indians are used to help the medical volunteers with the running and cleaning of the house and any help with cooking. This privilege is only offered to volunteers on weekdays and weekends volunteers have to cook themselves. However, this scheme provides jobs and money solely for the local community.
Popular similar holidays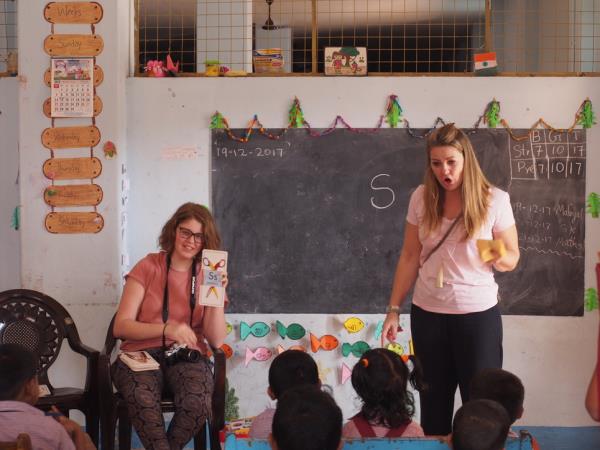 A truly fun & rewarding experience for families of any size
From US $594 7 days excluding flights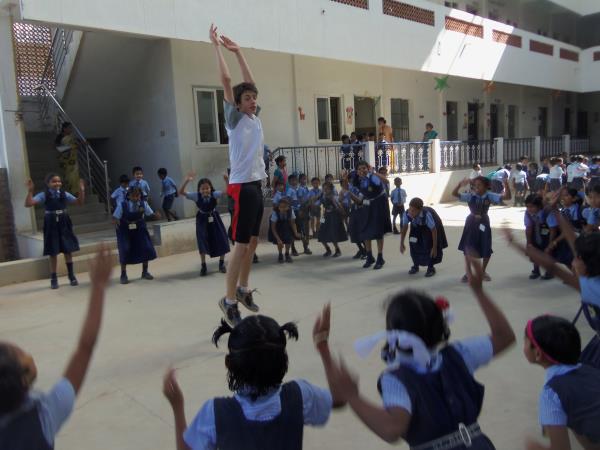 Coach sports to school children in Madurai, South India
From £1295 4 weeks excluding flights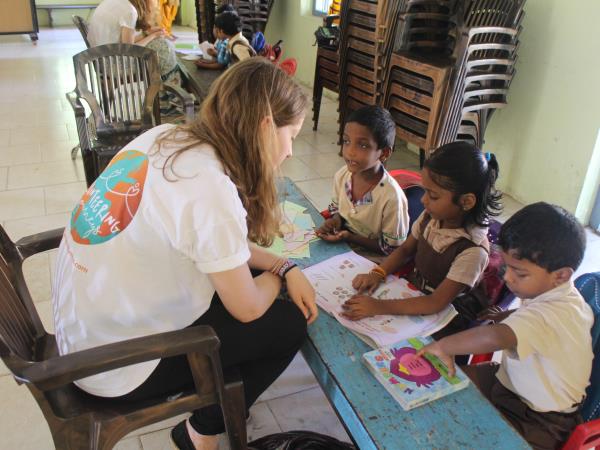 Make the most of your holidays with volunteer travel India
From US $679 7 days excluding flights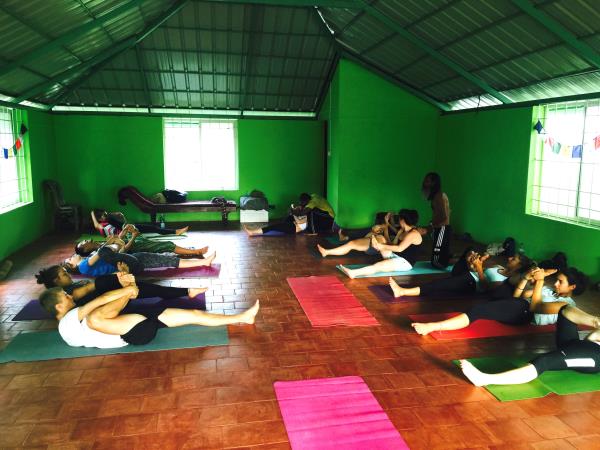 Enjoy yoga & volunteer in the exotic Kerala
From US $705 7 days excluding flights