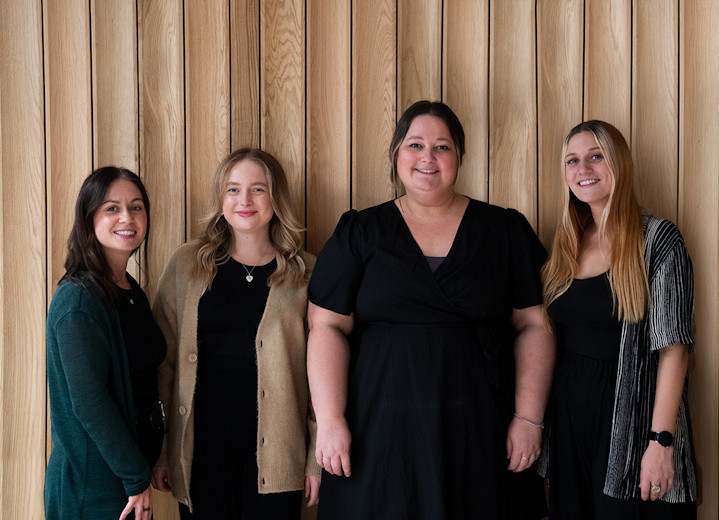 Check dates
For departure dates contact us on 01273 823 700
Responsible tourism
Responsible tourism: Lower Zambezi photographic safari, Zambia
Environment
We have a strict environmental policy to make sure that the environments we visit are not damaged or spoilt in any way. We put effort into educating our travellers to be aware of their impact on the ecosystems and to act responsibly.
Our correspondence and promotion are carried out via the Internet and email, minimizing the amount of paper we use. Our camp Old Mondoro in Lower Zambezi National park employ local people and works under sustainable responsible policy. The policy has a set of responsible rules and directions that serves local economy, society and environment. Here are examples of responsible tourism in Old Mondoro camp:
Life in camp
- camps designed and built to the code of Environmental Council of Zambia and Zambia Wildlife Authority
- use of renewable materials in its construction, all natural materials locally purchased.
- considerate design of the camps which blends in with the environment rather than making a statement to stand out against it
- strict trash in/trash out policy
- 24-volt silent inverter power for camp to reduce fossil fuel dependence by 30%
low energy light bulbs throughout to reduce fossil fuel usage
- provision of personal aluminium water bottles to all guests to reduce consumption of plastic water bottles which resulted in a reduction of waste by approx. 3000 plastic water bottles in 2009
- replacing of 2 stroke outboard boat motors to 4 strokes, reducing emissions and fossil fuel consumption by 50% use of recycled paper in all printing of promotional materials
Responsible activities, guests' education
- considerate guiding; wildlife is observed not influenced or interfered with by Chiawa Camp and Old Mondoro's presence. Off-road driving is kept to a minimum
- Chiawa Camp designed code of ethics and safari guide training manual for all LZ safari guides in order to ensure more competent and appropriate guiding by all LZ guides
- sensitive interaction of the camp, its owners and employees/guides with the -
habitat and wildlife of the LZ
- guests are introduced to local, relevant principles of ecology & conservation, so they leave empowered and with knowledge that their visit has been part of the solution, not part of the problem.
- offering non-motorised activities such as walks and canoeing to reduce emissions and fossil fuel usage
- first operator to practice catch & release sport angling and subsequently successfully lobbied government to impose a ban on the killing of any fish species in the LZNP - this is a noteworthy conservation success
We advise our travellers to take care of nature, control water usage whenever they can, and pick up all the litter that they see. We derive a lot of pleasure from spending time with these animals and in these environments so we believe that as photographers we have a responsibility to do all we can to help and support the continuing conservation of these animals and places and inspire others to do the same.
Community
Our tours are designed to show and preserve local culture and traditions. All of the guides, teachers, drivers and staff are local people. We put a lot of efforts to help the local community whenever we are able to.
We believe that responsible travel is about the attitude you take with you and the choices you make when travelling. Respect to the local people, their cultures, the economy and the environment should be the first rule that travellers follow.
Firstly we will be making a donation on behalf of the group to incredible Conservation Lower Zambezi (CLZ). This charity was set up thanks to cooperation between the Zambia Wildlife Authority and the safari operators in the valley who were concerned to established sustainable long-term protection for both the valley and its wildlife. To this day Old Mondoro remains one of the anchor donors. CLZ works within the national parks and its surrounds, with its established anti-poaching teams, a comprehensive selection of community support and education initiatives to reduce wildlife conflict and provide opportunities for the local people, as well as providing research and wildlife monitoring within the park. We may have the opportunity to meet a representative from the charity whilst we are in the reserve to learn more about the importance of their work in protecting this eco-system but this will depend on their availability, their job is important and we prioritize that over our own desires.
If there are any active citizen science programs running at the time of our trip we will work with the guides at Old Mondoro to ensure images from the group and relevant sightings records will be passed through, so we can help with any monitoring that might be happening in the park.
Old Mondoro and its sister lodge Chiawa actively support the national park and the local communities in many ways so through our stay and the tourist revenue we bring we are able to help them continue the support they bring to the area. They are also a member of the "Pack for a Purpose" initiative. Which encourages visitors to use any spare baggage space to bring and donate useful supplies. This can be a fun way to give back and also perhaps involve friends and family back home to donate and you bring it over.
Our customers on this tour are eating only local food. Our goal is not only to help the local community but also to educate our customers to act in a socially responsible way. All our travellers who book through our company receive information countries prior to their trip, to understand and respect the culture and environment of the host destination. Sustainable development, protection and conservation are most important goals of our company. We are doing our best to transfer our knowledge to others so we could together act responsibly in preserving the planet.
Popular similar holidays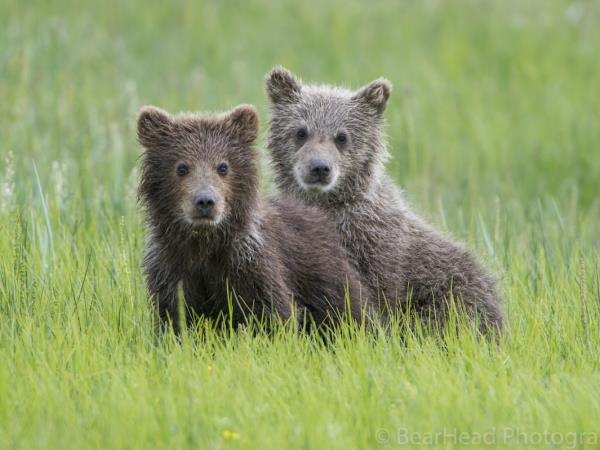 Photograph Alaskan brown bears in exclusive photo tour
From US $4995 - US $5400 6 days excluding flights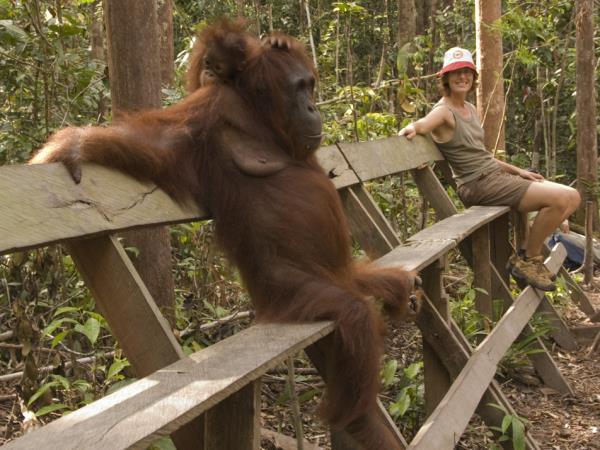 Develop your photography skills in Borneo
From £2275 - £2465 10 days excluding flights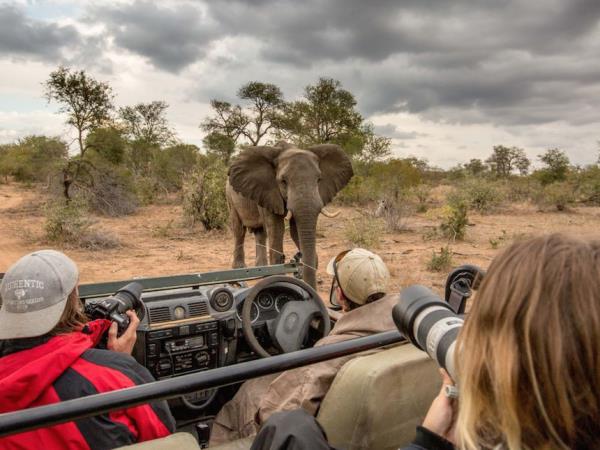 Enjoy amazing wildlife photography while giving back
From US $3875 4 weeks excluding flights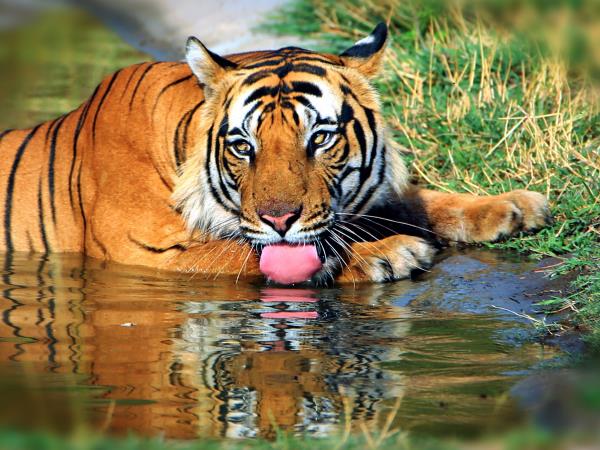 Photograph superb wildlife & even the illusive tiger
From £750 - £950 10 days excluding flights