"This four day cruise and sailing trip may be a quickie, but the impact of this Arctic terrain will stay with you forever. If you thought Iceland was too full of tourists, this will make you think again. "
Highlights
Akureyri | Sailing/cruising on a three masted schooner | Island of Grimsey | Arctic Circle | Husavik | Northern Lights | Whale watching
Description of Short Arctic cruise from Iceland
This short Arctic cruise from the remote town of Akureyri in Iceland is a spectacular experience on board SV Rembrandt Van Rijn, a three masted schooner, with two twin auxiliary engines. Dating back to 1922, she was completely rebuilt in 2011 and accommodates 34 passengers. This really is a unique Arctic experience, sailing these remote waters to discover some of Iceland's most underrated scenery. Such as the island of Grimsey, just 40km off the north coast and straddling the Arctic Circle. We can land here and cross that all important Arctic line, and if that isn't enough excitement for one day, we also look out for whales and dolphins en route.

On the second day we sail across Skjafandi Bay, also known for its potential carnival of cetcaceans, to the town off Húsavík, the only town on the bay in fact. Which has the fine views of the Víknafjöll and Kinnarfjöll mountain ranges on the other side of the bay, towering up as high as 1200m. In town, you can take an onshore trip to see its wooden church, Húsavíkurkirkja, built in 1907, as well as its Whale Museum. During your time on the water, we also encourage guests to learn about and help with sailing duties.

One more night on board, enjoy the peaceful waters of this very wild coastline as well as the company on board this fine schooner. Sleeping in twin cabins, some with private and others with shared facilities, there is also a dining room, lounge and lecture room. Please note that this operator is a member of the Association of Arctic Expedition Cruise Operators (AECO) and committed to delivering "respectable, environmentally-friendly and safe expeditions in the Arctic".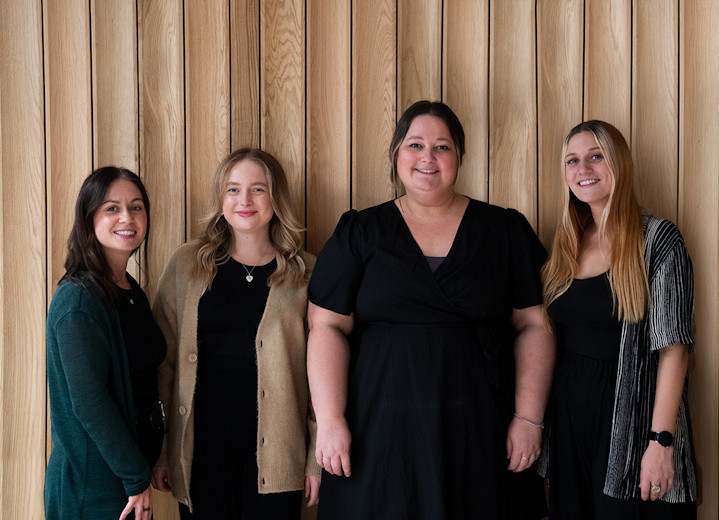 Responsible tourism
Responsible tourism: Short Arctic cruise from Iceland
Environment
On this short but sweet sailing expedition around the north of Iceland you will witness the remarkable scenery and dramatic landscapes that Iceland is renowned for, and we place a huge emphasis on ensuring that these environments are protected. As part of our commitment to our customers we ensure that we solely use operators that are active members of the Association of Arctic Expedition Cruise Operators (AECO) and the International Association of Antarctic Tour Operators (IAATO), and are committed to delivering "respectable, environmentally-friendly and safe expeditions in the Arctic".
The operators of this sailing cruise ensure that of all their expeditions are carried out with the utmost consideration for the vulnerable natural environment and they work hard to protect and conserve the destinations they visit. Employing a range of successful methods and initiatives the operators endeavour to instil a firm sense of environmentally responsibility in all passengers. Your guides on this tour are exceptionally passionate about issues around conservation and limiting the impact on the environment, and there will be a great emphasis placed upon how to reduce your carbon footprint. The operators themselves are one of the only Arctic travel companies who offset the carbon emissions generated by their polar trips at their own expense, and they also automatically offset the carbon emissions of any flights booked through them for polar voyages.
Throughout your tour you will be offered advice and guidelines on how to travel in an environmentally conscientious manner. These guidelines will include appropriate waste disposal methods and responsible usage of water. As a company we firmly believe that environmental responsibility starts at home. We encourage recycling of waste as a company and as individuals. Where possible for business use we use public transport. We are also heavily involved with a project to recycle used or damaged binoculars, which are then sent to conservation projects across the world.
As well as a commitment to protecting the natural environments we also place a huge deal of importance on ensuring the protection and conservation of the wildlife that call the Arctic their home. The operators of this tour abide by strict codes of conduct when it comes to encounters with any Arctic wildlife including polar bears, walruses and whales. The main ethos of your tour will be "Do not leave anything but footprints and do not take anything but memories." You will be briefed on how to act on any land visits, including making sure to avoid unnecessary damage to the ground surface and vegetarian cover, and avoiding disturbing or feeding the wildlife. The natural history experts that will accompany you on your expedition will highlight the conservation issues that the wildlife of this area face. As a company we support many wildlife organisations worldwide including Save the Albatross, Wader Quest and the South Georgia Habitat Restoration Project and in an effort to further enhance the positive effects of our tours on the wildlife of the Arctic we actively encourage our customers upon return to donate to charities concerned with the Arctic.
One of the most interesting elements of this expedition is the fact that you will be cruising aboard a three-mast sailing schooner. Not only is this an exciting way to see Iceland, but it is also a more environmentally-friendly way of travelling as opposed to larger cruise ships. Harnessing the power of the wind reduces the usage of engine power and means less diesel is used. Also the small numbers of passengers limits the amount of waste.
Community
As a company we are proud of our principle based values which our community can always depend on. We support several home and overseas charities, organisations and campaigns including AfriCat, Worldwide Fund for Nature (WWF), the Wildfowl and Wetlands Trust (WWT), Save the Albatross, South Georgia Habitat Restoration Project, Wader Trust, Wildlife SOS India and sponsorship of individual and underprivileged children in many countries. We are committed to ethically working with overseas partners who employ and support local communities and local guides who know and love their region like no other, delighted to share knowledge and are dedicated to looking after our valued passengers. With first-hand experience of the areas we visit we have up to date local information and can therefore provide the most relevant information in our pre-departure literature. This includes information on on-going initiatives and community efforts that we actively encourage our customers to become involved in, cultural etiquette and advice on how to engage with and help the local communities. As your expedition is relatively short we encourage our customers to extend their journeys with a pre or post-departure stay in one of Iceland's enchanting towns or villages and we offer first-hand advice on creating meaningful and respectful relationships between tourists and residents. We can suggest local areas and communities to visit gaining cultural insights along the way, along with advice on where to buy souvenirs (to ensure the proceeds are going directly to the vendors) & locally owned restaurants & bars.
Likewise, the operators of this tour are fully committed to their responsibilities to the local communities that their tours visit and also support a broad range of charities throughout the world. The utmost respect is given to all local cultures and the valuable cultural sites that you may visit on your trip.
Popular similar holidays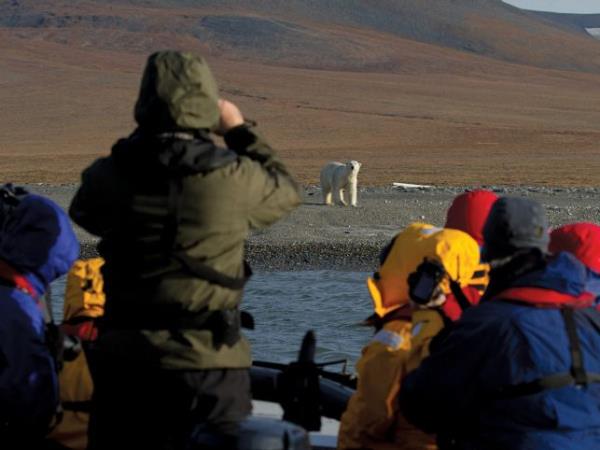 Explore Russian Arctic - home to Polar Bears, walrus & more
From US $11025 15 days excluding flights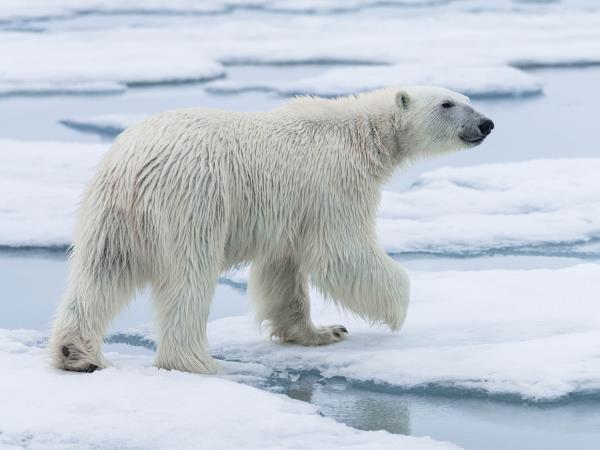 A wildlife focused specialist led Arctic safari in Svalbard. 9 day trip also available from £6595
From £7495 11 days excluding flights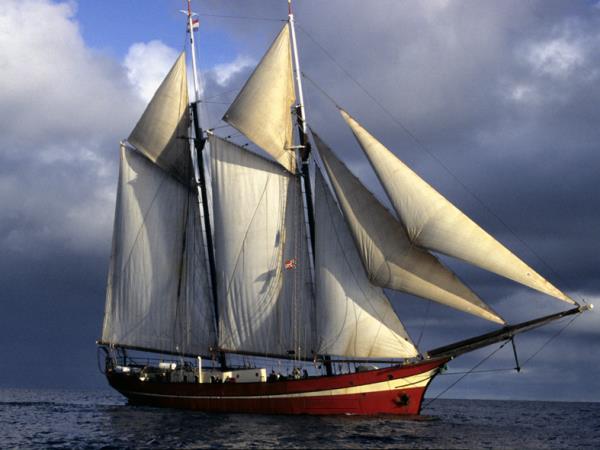 Experience sailing in the fjords
From €2450 - €5150 8 days excluding flights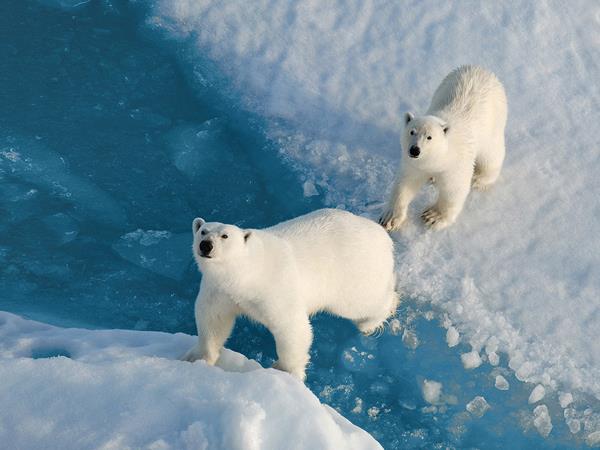 A unique expedition to rarely visited Franz Josef Land
From £7595 15 days excluding flights