"This is a quickie but a goodie, taking in both rural and urban Cuba in four days. Stayng in a casa partuclar. Small group tour, with local guide. "
Highlights
Havana | Old Havana | Partagás Tobacco factory | Plaza de La Revolución | Cementerio Cristóbal Colón | Fusterlandia in Jaimanita town | Buena Vista Social Club | Las Terrazas UNESCO Biosphere Reserve
Description of Short Cuba trip, a long weekend in Havana
This four day, short Cuba trip gives you three full days on this stunning Caribbean Island, two in Havana and one out in the UNESCO Biosphere Reserve at Las Terrazas. A small group tour, travelling with no more than six people and with an expert local guide, our aim is to help you experience a great mix of urban and rural, historical and natural Cuba.

Spend two days in Havana, staying in a casa particular, which is a traditional Cuban guesthouse or homestay and locally owned. This way you will gain a wonderful insight into real life in Havana. Havana is an extraordinary city that is bursting with history, but also with music and fun. Seek out its fine monuments, or sit back and sip a mojito. Visit the famous Plaza de La Revolución or learn how to roll a cigar at the famous Partagás Tobacco factory. And dance. Havana is never short on music, which you will see and hear during your evening at the iconic Buena Vista Social Club.

Just an hour out of town, spend your third day exploring the luscious Las Terrazas, a UNESCO Biosphere Reserve located on the grounds of the earliest coffee plantation, but where so much more is produced these days, as it is an all round hub of creativity. It is actually a whole eco-community founded in the 1960's as a communist government project and today it has grown into a more contemporary centre of natural thinking. A great place to spend your final day before heading back to Havana.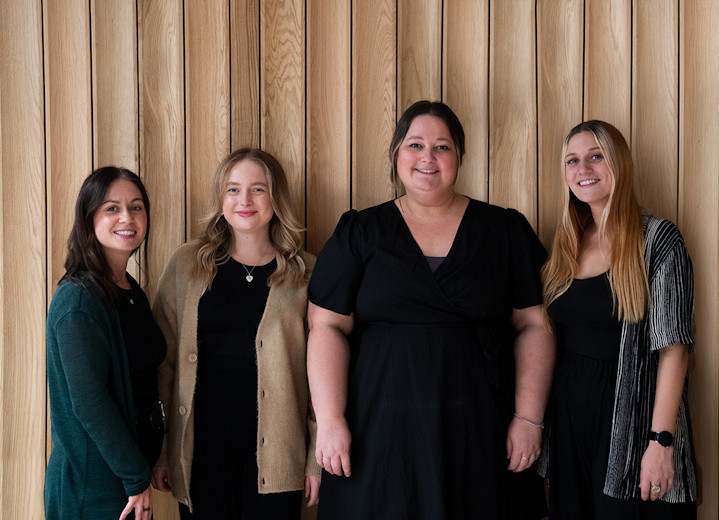 Check dates
2019: 28 Mar, 4 Apr, 11 Apr, 18 Apr, 25 Apr, 2 May, 9 May, 16 May, 23 May, 30 May, 6 Jun, 13 Jun, 20 Jun, 27 Jun, 4 Jul, 11 Jul, 18 Jul, 25 Jul, 1 Aug, 8 Aug, 15 Aug, 22 Aug, 29 Aug, 5 Sep, 12 Sep, 19 Sep, 26 Sep, 3 Oct, 10 Oct, 17 Oct, 24 Oct, 31 Oct, 7 Nov, 14 Nov, 21 Nov, 28 Nov
Responsible tourism
Responsible tourism: Short Cuba trip, a long weekend in Havana
Environment
Our commitment to responsible travel is endorsed by being a member of the Global Sustainable Tourism Council. In addition, we collaborate with Aniplant, the only animal NGO dedicated to the protection of domestic animals in Cuba. In a place like Cuba, where sustainable tourism is practically unheard of, it is no easy task but we believe that slowly this will change and we hope to be a part of that change.We have been proactive in raising awareness about traveling responsible in Cuba.
We provide our travelers with information on how they can reduce their negative impact and make positive contributions to the communities they will visit in Cuba.
Animal welfare
The issue of animals in captivity is a sensitive one our travelers and for our company. The situation for domestic animals in Cuba is often appalling which is why we have taken it on as our main cause. Horse taxis and scenic rides. We do not recommend these activities as nostalgic as they may seem, many of these horses are in poor condition. In addition, the majority of them work extremely long hours, often times in extreme heat and humidity with poor tack that leaves open wounds on their bodies. Horses around the country have borne the brunt of the transportation crisis in the country especially outside of Havana. While there are animal welfare laws, they are not enforced and it is obvious the suffering they endure horses. There are plenty of bicycles taxis to get you around the cities and towns. In places where horseback riding excursions are part of the itinerary, we have carefully selected the stable in which we work ensuring the highest standards are met for the welfare of the horses.
Our guides are not permitted to take clients to places where animals are used as entertainment or are kept in poor conditions, such the crocodile farm in Peninsula Zapata.
Waste management
In Cuba, solid waste pollution is a problem all over the island and in particular in the cities and towns. Waste disposal systems are just not adequate on the island and with a rapid increase in tourism this year alone, the problem could get worse. We suggestion the following to our travelers.
Say no to plastic bags, instead canvas bags for carry items. We suggest bringing canvas carrier bags so that you can use them for when you purchase water or souvenirs rather than the oneuse plastic bags. Also, remove packaging from items before you leave home, Drinking bottle water is a must when in Cuba since the water supply is not reliably safe.
However, as you can imagine this exacerbates an already over taxed and inadequate waste disposable system. There is an alternate to bottle water which is both good for the environment and good for your budget and that is water filtration bottles that have purification systems so you are able to refill them with tap water and you have safe water to drink.
Cigarette buts should not be dropped on streets or behind bushes but put in a trash bin or in a pocket until a trash bin is available. We recommend smokers carry a receptacle to collect their butts. Plastic film cases are excellent for this and reduce the smell!
Water
As an island nation, Cuba depends largely on rainfall for its water supply. But the past years has been one of record drought but this is only half the problem, the situation is exacerbated but a crumbling water delivery infrastructure and treatment facilities. You will see in Old Havana, in particular that water tankers bring potable water to residents. Try be aware of your water usage and take steps to minimize it when possible. If you would like to read more about it, a recent article in the Havana Times, Extreme Drought in Cuba, Many are Unaware.
We also suggest, eco friendly toiletries especially coral safe sunscreen. A common ingredient found in chemical sunscreen is toxic to coral. We recommend mineral based sunscreen, with titanium oxide or zinc oxide which has been found not to harm reefs. Not only are these types of sunscreens better for the marine environment but they are better for your skin! Let's help keep Cuba's coral reefs healthy.
Tourism has a great impact all over the world, our commitment and that of our travelers is to make that impact a positive one.
Community
We are passionate about Cuba, and as it is natural we want to help to maximize the benefits that tourism can bring to Cubans. Our tours help and promote the small but growing entrepreneurial activity. That is why we almost exclusively work with casa particulares, paladares and other privately owned businesses. The casa particulares we work with are especially selected with people and stories to discover in each of them. While these private homes do not offer lists of amenities they make up for it in oodles of charm. Our biggest challenge is to offer real experiences that hotels could never provide.
In addition, we only work with local guides, so that the wealth our tourism brings to the island stays with hard working Cubans and the travelers are able to experience the true soul of Cuba and discover all its secrets. This is a way of traveling that helps the local communities grow and the visitors understand the real Cuban way of life.
Our trips:
Work almost exclusively with privately owned businesses, these include casas particulares, paladares and small shops in addition to working with independent licensed guides.
Work in partnerships with privately owned businesses, rather than state owned.
Provide employment and leadership opportunities for our guides and tour leaders.
Are safe, fun, and enjoyable for our travelers and the opportunity to interact with local people.
Limit the negative impacts to daily lifestyles of local people.
Actively discourage the participation of our groups in activities which exploit animals – wild or domestic. This includes zoos, aquariums, breeding farms (i.e. crocodile farm) as well as horse taxis and carriage rides. We strongly recommend alternatives, such as pedal taxis.
Do not promote visits to any dolphinariums, swim with dolphins, or the National Acuario in Havana.
Educate travelers about responsible tourism.
Help us to donate to the charity that we support.
Provide travelers with water filtration bottles in order to reduce the quantity of bottled water that must be purchased.
We want you have the best possible vacation while at the same time making a positive difference in the local communities.
Popular similar holidays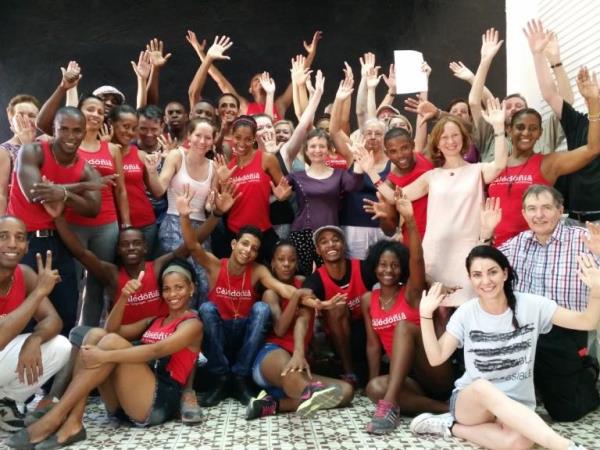 Learn to salsa with the pros in Santiago de Cuba. Tuition, day trips and nights out included
From £1525 15 days excluding flights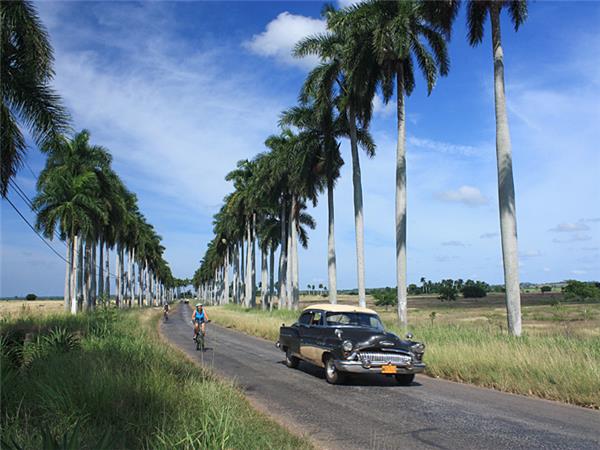 Cycle the quiet country roads of Cuba
From £2299 - £2749 9 days including UK flights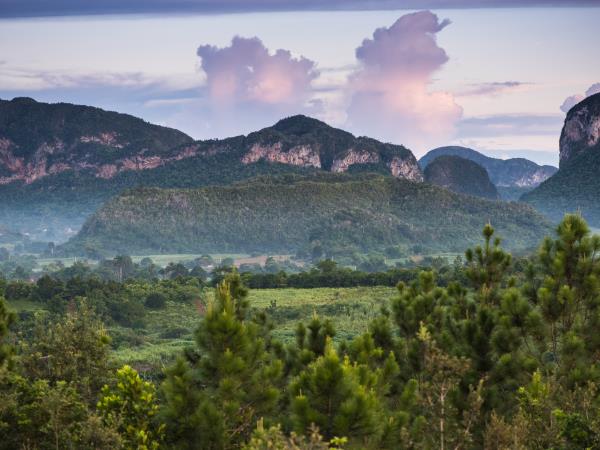 Explore the history and the nature of the Caribbean wonder
From US $2350 8 days excluding flights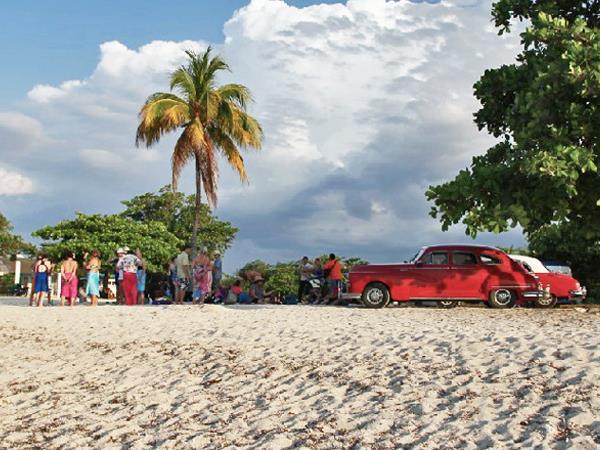 Authentic Cuba using guesthouses and local guides
From US $425 - US $490 8 days excluding flights