"Help rebuild the Caribbean's only long distance hiking trail and support Dominica's recovery after Hurricane Maria on this all inclusive week."
Highlights
Help Dominica recover after Hurricane Maria | repair segments of the Waitukubuli National Trail | four days volunteering work, with option to do more | supervision from forestry staff | all equipment and tools provided | full day guided beach walk | full day guided tour of island's centre | optional: extend holiday in Dominica | optional: additional days in Antigua or Barbados
Description of Volunteer in Dominica, help rebuild it
Help rebuild the beautiful island of Dominica, devastated by Hurricane Maria, on a volunteer week. In September 2017, Maria swept across Dominica with winds of almost 160mph, destroying everything in its path: homes, forests, farmland, infrastructure and communication systems. All of the 70,000 residents of Dominica have been terribly affected by this natural disaster.

Dominica was known as the 'nature island' of the Caribbean, because of its biodiversity. It is home to 365 rivers and pristine rainforest where numerous species of fern, orchid, butterfly and bird thrive. Most of this has been destroyed by the hurricane, along with key natural sites and hiking trails, but the island is now slowly recovering.

In an effort to help clear, restore and rehabilitate the only long distance hiking trail in the Caribbean, the 185km long Waitukubuli National Trail, which is a community tourism project, we have adopted Segments 11, 12, 13 and 14. In collaboration with the Forestry Division and the Waitukubuli National Trail Management Unit, we aim to repair and rehabilitate these segments and you can help!

This Voluntourism Package, run in conjunction with the Tamarind Tree Hotel in Dominica, aims to clear and restore the Waitukubuli National Trail and assist the island's people, agriculture and tourism industry in recovering as quickly as possible. This holiday is available throughout 2019.

This volunteering package is an all inclusive week. You'll be helping with vital rehabilitation work of the trail, but also learning a huge amount about the island's natural environment from the forestry staff who will be working alongside you. The week's itinerary suggests four days of supervised work in the forest, but it's up to you how many days you work. Included in the week is a beach walk and tour of the island's centre, too. We supply all equipment and safety gear, so you just need to bring along your hiking boots and suitable clothing for forest work and occasional rain.

This is a worthwhile opportunity to help Dominica get back on its feet, and support the entire region, and this holiday can be easily extended to include some time relaxing in Antigua or Barbados.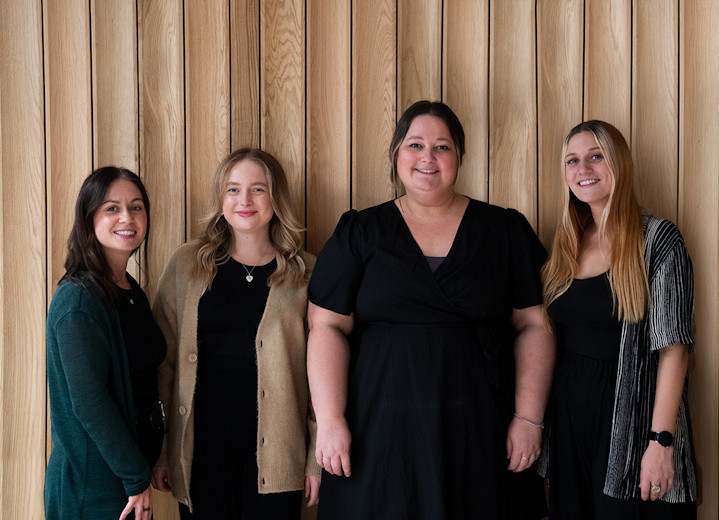 Departure information
This trip can be tailor made throughout the year to suit your requirements
Responsible tourism
Responsible tourism: Volunteer in Dominica, help rebuild it
Environment
The government of the island included in this holiday is actively involved in promoting green business and is devoting time, energy and resources to conserving its natural beauty. Recognising that the main source of income for the island is tourism, officials have taken measures to ensure that they and their visitors are good stewards to the environment.
Prime Minister Roosevelt Skerrit of Dominica, recently made a speech stating -
"How many of the countries that continue to pollute the planet had to suffer a loss of two hundred and twenty-four per cent of their GDP this year? To ensure our very existence the world must do better. We argued at COP 21 for one degrees to stay alive – a commitment was made to two degrees but by all assessments we will not even achieve that goal."
"How many of our vulnerable small island developing states have been able to access green climate funds to make us more climate resilient? What mechanism is there for us to be able to access emergency funds when facing a disaster like that caused by Maria?
"We have been put on the front line by others. We were the guardians of nature. We have not contributed to global warming. Sixty per cent of Dominica is covered by protected rainforests and has been so long before climate change. Our marine environment is similarly protected. We are on the front line and this is not a metaphorical war, or a metaphorical line. it is one in which we bury the dead, console the grieving, nurse our wounds and call out for reinforcements."
The most remarkable part of his speech is the vision he expresses for what the island does next. "We have publicly committed to the international community that we will rebuild ourselves as the first fully climate resilient nation in the Anthropocene," said Skerrit. "Our small island will shine the torch for others to follow."
Community
This is a unique opportunity to help this very special island that will at the same time bring you right to the heart of the island communities. The island has worked hard in the past to promote itself as an 'eco-tourism' destination and with your help, this can be achieved again.
You will learn a lot about the flora, fauna and the forest of the Caribbean's 'nature island' from the supervising forestry staff, while interacting with the locals and learning about their culture. The local guides who will accompany you on this project, will offer advice on how to preserve the delicate balance of the local environment, as well as being familiar with local community life and history and will be delighted to share their knowledge with you.
The hotel at which you will stay is owner-managed and employs only people from their local community throughout their property - for construction, maintenance, gardening, and the restaurant and hotel operation. In addition, it operates on the very best of 'green' principles.
Popular similar holidays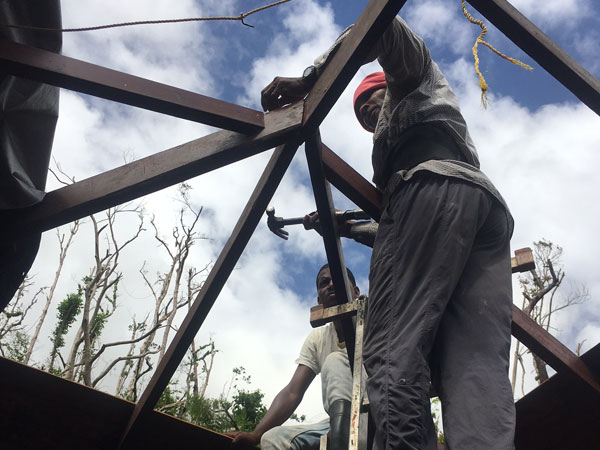 Help rebuild an eco lodge and a local community
From US $70 - US $720 7 days excluding flights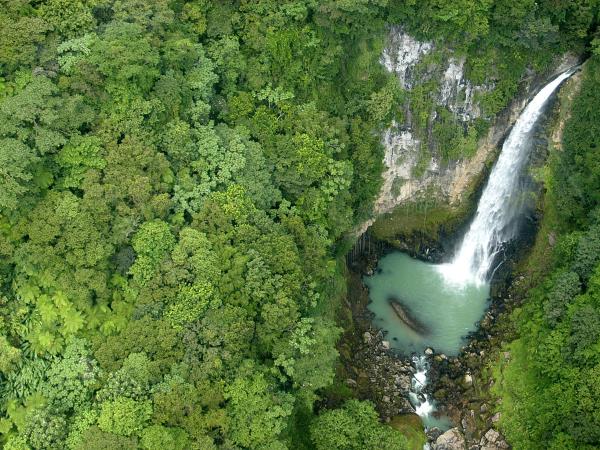 Independent tour of Dominica, Caribbean's "Nature Island"
From £1995 - £2495 10 days including UK flights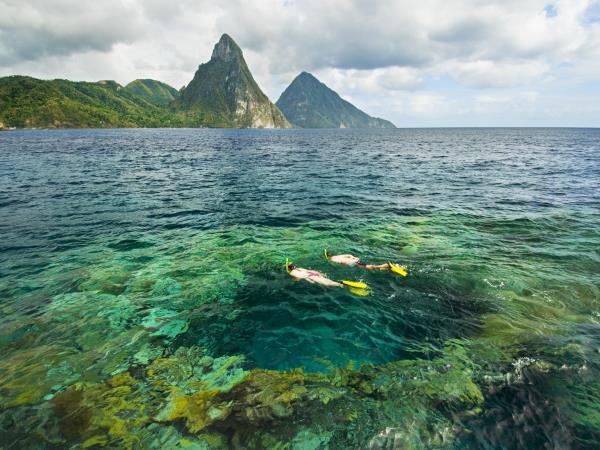 Bespoke nature holiday on four idyllic Caribbean islands
From £3295 - £3575 13 days including UK flights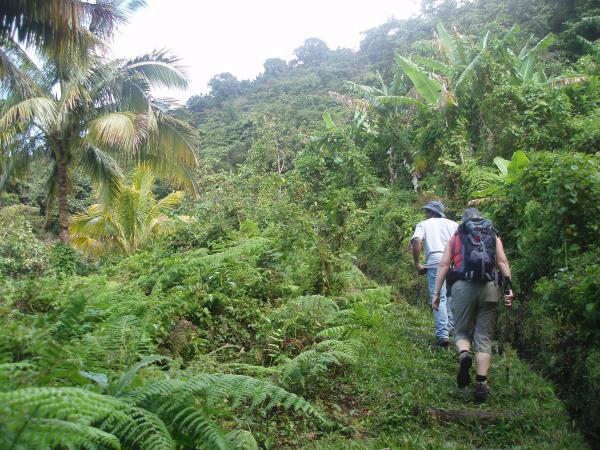 Explore this beautiful island and get back to nature
From £1914 16 days excluding flights