"Get to grips with the culture, history and delicious local produce of Estonia, Latvia and Lithuania, with a small group of fellow travellers and an experienced guide for company."
Highlights
Tallinn | Lahemaa National Park | Tartu | Daugavpils | Aukstatija National Park | Vilnius | Trakai | Klaipeda | Riga
Description of Latvia and Estonia cultural tour
During this 11 day trip, you will travel with like-minded people in a small group and explore the culture, local food and history of Latvia and Estonia.

Your trip starts in the Estonian capital, which is a charming blend of medieval tranquillity and modern urban life. The sightseeing tour takes us around the old medieval city walls and into the Old Town where we see Toompea Castle, Dome Church, Alexander Nevsky Cathedral, medieval Old Town Hall and Great Guild Hall. The dinner at Kaval-Ants Tavern features a genuine Estonian countryside meal in the rustic ambience of the old ice-cellar.

Then, we visit the Lahemaa National Park with its wide stretches of beautiful untouched nature and many charming manor houses. We embark on a delightful walking tour through the park (2 hours, medium). We continue to Tartu, the University Town, where Estonian gained its statehood. We see the charming Old Town and the University founded in 1632.

We make a visit the small private Valmiermuiza Brewery, where we are introduced to the secrets of beer brewing and are invited to test the produce. The day continues with a visit to local a farm to sample the delicious organic cheese produced by the farmers.

From here our tour continues to Daugavpils, the 2nd largest city in Latvia. We tour the historical centre of the city and visit the 19th century Daugavpils Fortress and the Mark Rothko Art Center, which is the only place in Europe, where the original masterpieces of the famous founder of abstract expressionism can be seen.

Then we continue south into Lithuania and in the middle of the day we arrive at Aukstatija National Park with its many lakes, rivulets and streams scattered between forests and hills. We explore the park on a 20-km bike ride through the scenic landscapes and visit the town of Paluse with its famous wooden church.

The morning sightseeing tour of Vilnius includes a panoramic tour of the city and a walking tour of the Old Town with Vilnius Cathedral, Gediminas Tower, Peter and Paul Church, St. Anne's Church, Old University and the Gates of Dawn. The afternoon is free for exploring more of the baroque jewel on own hand. In the evening an optional zeppelins master class and traditional Lithuanian dinner at Restaurant Senoji Trobele is on our program.

From Vilnius, we continue towards Trakai, the medieval capital of Lithuania, where we visit the well-preserved Trakai Castle, beautifully located on an island in Lake Galve. We continue through the hilly landscapes of Lithuania to Klaipeda.

In Riga, the afternoon is reserved for an optional visit to one of the largest market in Europe, Riga Central Market, where we will learn about Latvian cuisine and Latvian organic food and sample Latvian specialities, such as black bread, vegetables, fresh fish, countryside sausages and much more. In the evening, enjoy a Latvian farewell dinner at the stylish Restaurant Forest with traditional Latvian specialities topped with a shot of Riga Black Balsam.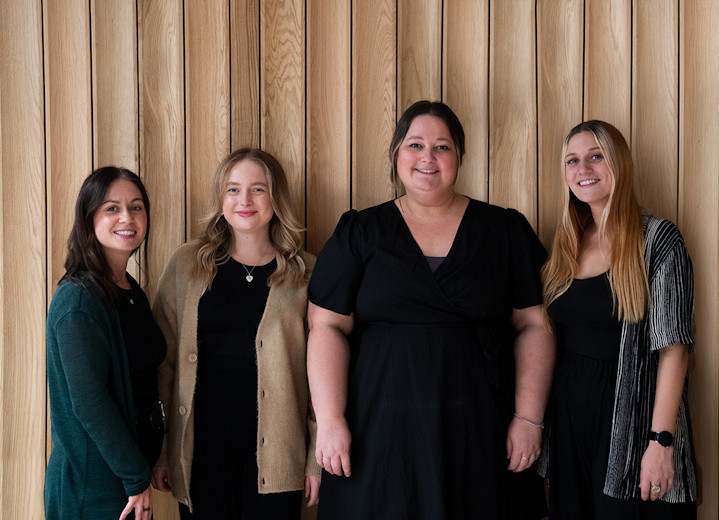 Check dates
For departure dates contact us on 01273 823 700
Responsible tourism
Responsible tourism: Latvia and Estonia cultural tour
Environment
The hotels you are staying at in Tallinn, Vilnius and Riga are part of the Blu Planet programme. As part of this programme, your hotels have partnered with Just a Drop to help give children around the world access to safe drinking water through the hotel brand's towel re-use programme.
Guests are asked to reuse their towels and forego housekeeping. For every towel reused, your hotel makes a donation to Just a Drop. Over 9,000 children have been helped so far!
The Baltics states are incredibly proud of their history, traditions and culture. They are forever trying to restore historical buildings and maintain traditional and local culture. A great deal of time and money is spent restoring historic buildings and natural areas which have previously been devastated by war or by mismanagement.
This means it is incredibly important for local communities and businesses surrounding these historical areas to maintain their economy because this is what funds the restoration efforts. By visiting these communities you are making a huge contribution and helping the restoration activities and future community projects to flourish.
A couple of great example of this is the reconstruction of the Trakai Castle, which took over 80 years to restore, and the city of Klaipeda, which did not avoid World War Two. Churches were destroyed, whole districts were damaged in the southern part of the old town. The remaining cultural heritage was started to look after in 1960's. In 1963 Klaipeda's old town was declared an urban monument and in 1964 first regeneration project was prepared. During 1971-1981 restoration process of around 70 old town buildings was started.
One of the buildings which were restored is the hotel you are staying at in Klaipeda - The cornerstone with the owner's surname carved on it in 1855 is still at the hotel.
We believe in trying to keep carbon emissions on our trips as low as possible by encouraging walking tours where possible. As part of a small group, you are having a minimal impact on the environment because you are not hiring individual cars to get around.
Community
During your trip, you will be making a huge contribution to the local communities. 95% of all the employees you will encounter in the hotels, bars, restaurants and historical locations will be local people. The local guides will be very forthcoming in recommending true locally owned restaurants and your money will always go to the right people.
When you are in any major cities you can easily find small, local and quirky cafe's, restaurants and bars down the wonky cobbled side streets. When you spend your money locally, you are helping to support that community and this is one of the ways we help money stay locally.
Throughout your trip, you will see that all the local restaurants and cafe sell locally sources meat, cheeses, fish and so on. The Baltic countries eat a lot of hearty stews, soups and traditional foods and you will notice that the vegetables and meat will almost always be locally sourced.
This is also true for many market stalls and merchants who sell handcrafted merchandise and raw material such as 100% local wool, for example.
You will, of course, encounter a certain amount of commercial and corporate aspects, such as coffee shops and 'souvenir' shops which are clearly not part of the local economy, other than on a basic level. This means you will need to use your own judgement when spending your money in order to ensure it goes to the right people.
Popular similar holidays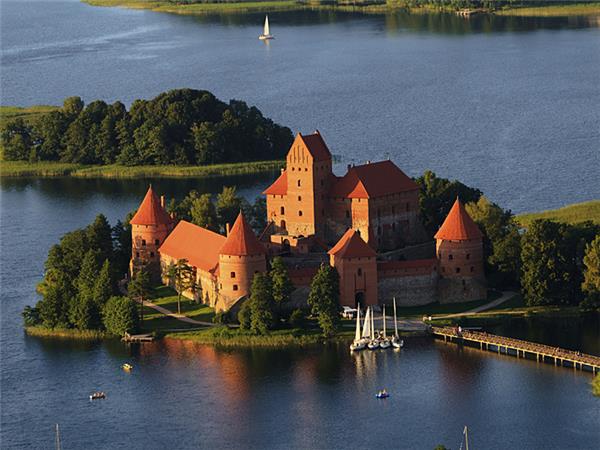 Discover historical cities crossing Estonia, Latvia and Lithuania
From £1449 - £1499 11 days including UK flights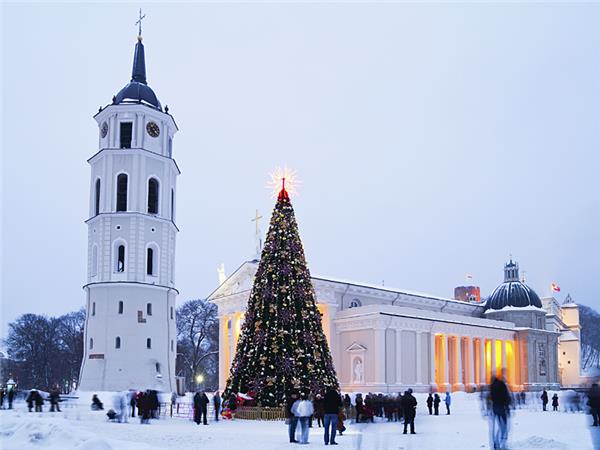 Explore some of Europe's prettiest old towns
From £1199 - £1269 8 days including UK flights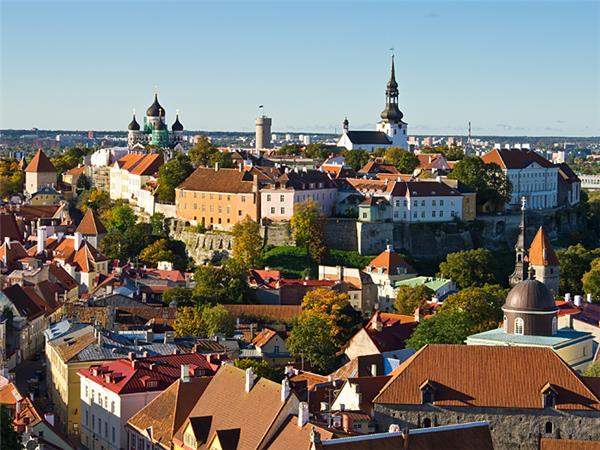 Journey through Estonia, Latvia and Lithuania in 12 days
From £1439 12 days including UK flights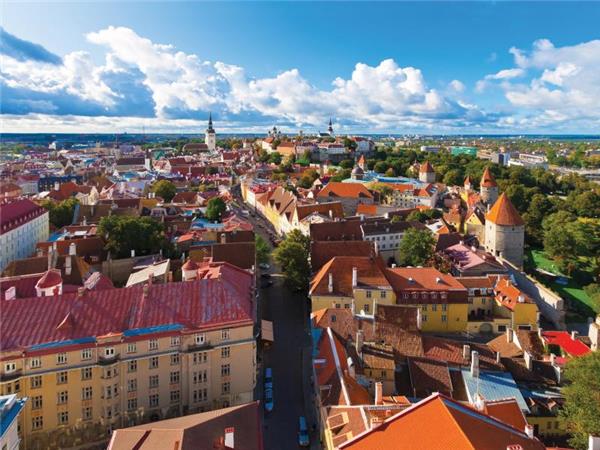 Explore Estonia, Latvia and Lithuania
From £1759 - £1799 15 days including UK flights