European rail tour, 29 days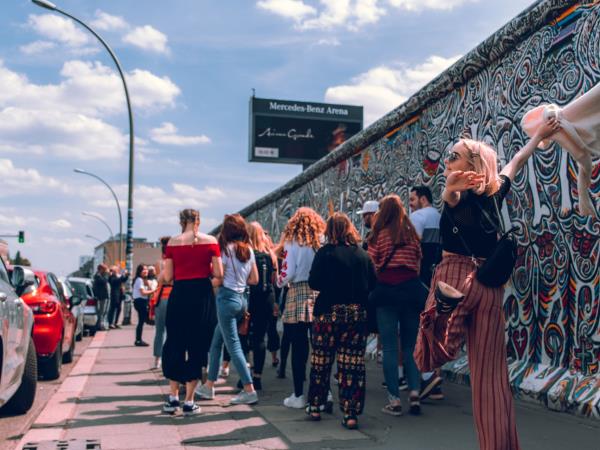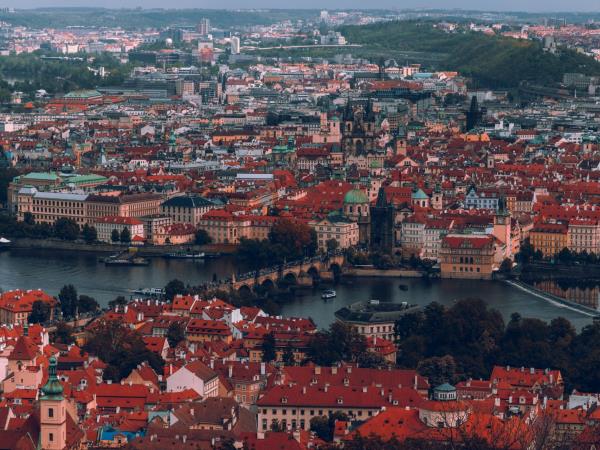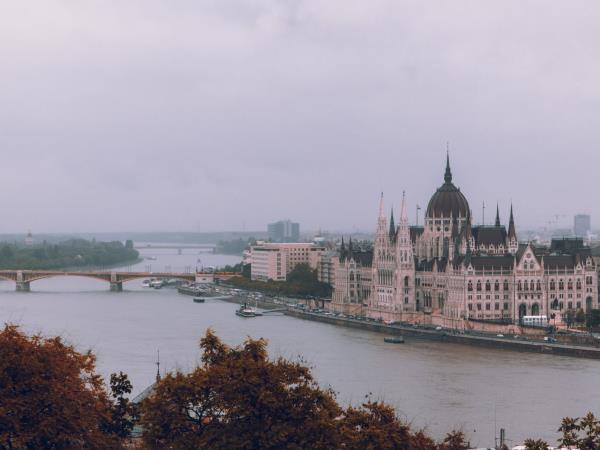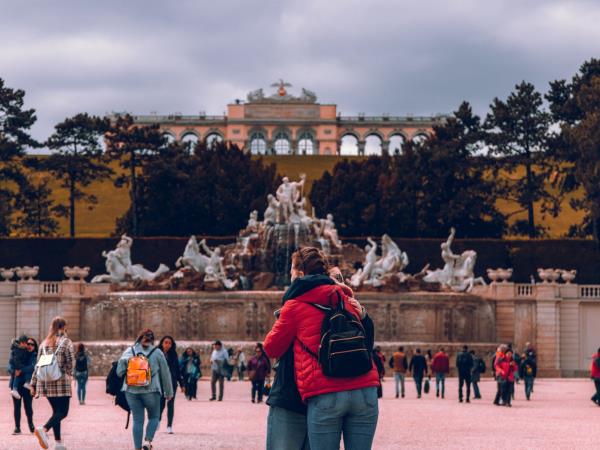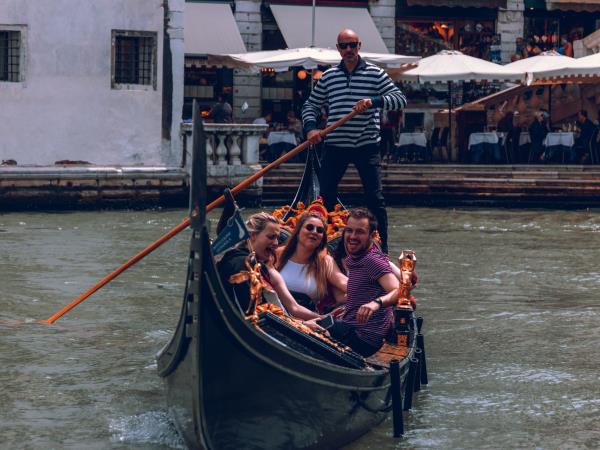 A 28-day tour taking in Europe's most beautiful and historic cities by rail, along with a group of likeminded travellers and an experienced tour leader.
London
Amsterdam
Berlin
Prague
Vienna
Venice
Rome
Florence
Nice
Barcelona
Paris
Description of European rail tour, 29 days
On this European rail tour you'll spend 29 days exploring 11 of the continent's most iconic cities, spending one to three nights in each one. At every stop there will be time to visit top cultural and historic highlights, as well as sample the local food and nightlife; and in coastal cities there'll be time to hit the beach. In each city we'll throw a free activity into the mix, whether it be a gondola ride or entry into a must-see museum; and we'll also ensure that you go out as a group for drinks in every city.

Throughout the trip you'll have the services of an experienced tour leader, who'll make sure you get on the right trains, and that you arrive safe and sound at your next hostel. They'll also coordinate your activities, from cultural pursuits to pub crawls, and act as your main point of contact, answering any questions and helping solve any problems you may have on your trip.

This trip is packed full of incredible experiences, but particular highlights include exploring the ancient sites of Rome, taking a day trip to Monaco, riding a gondola through the Venice canals, gazing at art in Florence's Uffizi Gallery, and sunning yourself on the French Riviera in Nice.

Check dates, prices & availability
Responsible Travel
As the pioneers of responsible tourism, we've screened this (and every) holiday so that you can travel knowing it will help support the places and people that you visit, and the planet. Read how below.
Planet
Travelling by rail is the greenest way to go, and Europe's network of trains are among the most extensive and environmentally friendly in the world. Making the same journey, trains provide a much lower-carbon alternative to flying, which makes this 4 week trip a lot better for the environment than jetting out for a beach holiday! We also use public transport, cycling or walking to get around each city that you visit, promoting ways of getting around that produce lower carbon emissions.

For this particular trip, you'll also be using the Eurostar trains to reach your first destination and return back from your last. This way, you won't have to fly at all! If you're based in the UK, you can also use your provided tickets to get home to your nearest UK station.

In terms of minimising our carbon footprint and waste production, we will never send out printed communications like brochures or newsletters; we provide these digitally on the website, and are more than happy to email you a copy if you like. In the same way, all quotes and trip information (with the exception of your travel pack) are sent by email. With this in mind, please take care to consider the environment before printing any copies of our communications!

Our travel packs are printed on recycled paper and in turn, are 100% recyclable themselves. We also only use Xerox Solid Ink to print our materials, which generates up to 90% less printing waste than more commonly-used laser printers! To minimise waste production, we send one travel pack per group of 1-3 or 4 people, which is plenty to go around! We can also send you multiple copies of your travel pack digitally if you prefer, so do let us know if you'd like this option.

When you are travelling, we encourage you not to use bottled water – there really is no need! Every hostel and hotel we use has drinking tap water so why not pour yourself a bottle and leave it in the fridge overnight ready for the next day? In our office, water bottles are banned so we only use tap water too.

Many of our hostel and hotel suppliers have environmental policies geared towards minimising their impact. For example, our partner hostel in Interlaken employs a state of the art energy recycling technology to minimise their energy usage. The heat from wasted hot water is used to heat fresh water (while ensuring that there is no contamination between dirty and fresh water). Their building is insulated to the highest standards, ensuring comfortable temperatures for guests without costing the earth.

Many of our hostel and hotel suppliers have environmental policies geared towards minimising their impact. For example, our partner hostel in Berlin does the following:
• They purchase green electricity from the power company, which comes from 100% alternative energies that are C0² free.
• All papers is recycled.
• Approximately 80% of lamps are fitted with energy-saving light bulbs.
• Lights in the hallways are fitted with timers to reduce unnecessary usage.
• All departments in the hostel, hotel and apartments have implemented a strategy to reduce unnecessary waste, especially when it comes to packaging.
• All waste created is separated for recycling.
• None of the houses have air-conditioning, and this is a deliberate policy. We believe that in a city with the climatic conditions of Berlin it is an unnecessary burning of resources.
• The hostel and the hotel buildings have a combined heating and power unit which utilises waste heat to increase energy efficiency and reduce the need to purchase electricity.
• Solar voltaic panels have been installed on the roof of the hotel to generate electricity.
• Their rooms and apartments have no mini-bar, which saves energy.
• Their bathroom products are supplied by a small, traditional organic manufacturer I+M Naturkosmetik.
• The full renovations of the hotel building (2008) and the hostel (2010) allowed them to improve the wall insulation and the energy-efficiency of the windows.

Our rail suppliers place the environment at the top of their priorities. In addition to being the most eco-friendly way to travel as it is, almost all rail companies within Europe have electrified their lines, reducing the need for diesel powered trains, which contribute towards significant air pollution issues. The Netherlands' railway operator has even managed to power their entire rail network using renewable energy, with Deutsche Bahn and Trenitalia not far behind.
People
First and foremost, we are highly aware of the potential impact of mass tourism on local communities, which is why we always aim to encourage sustainable travel, whilst promoting travel as a means of building cultural understanding. We do not oversell destinations which suffer from too much tourism. We have a certain number of hostel beds available and once these spaces are filled we stop offering the destination to ensure that we don't contribute to the issue of over tourism. This benefits both our customers and the suppliers we work with. Customers trust us to offer them an honest service and suppliers trust us to give them a reliable but responsible level of business.

For example, we have made the choice for this trip to select accommodation outside the centre of Venice. The city suffers from an extremely high level of tourism (particularly from cruise ships and coach tours), which has a hugely damaging effect on the fragile and unusual local environment. By staying outside of the centre, we can reduce our contribution to the pressures that the city faces, while still giving business to local people and enjoying the beautiful city.

We always endeavour to provide 'less touristy', locally owned destinations and suggestions for sightseeing in each city that you'll visit.
We have taken the time out to meet with and forge strong personal relationships with our partner hostels and hotels on this trip, in order to benefit both you as a customer, as well as local businesses. Through them we recommend locally based tours, excursions and activities which provide income to local businesses. We encourage travellers to sample the local cuisine, stay away from global chains and speak to locals for the best recommendations. These are listed in your personalised travel pack you receive. As a result, not only will you get a more authentic travel experience, but you'll also have the power to support locally-run businesses and truly get to know local people.

Our hostels are locally owned and run - for example we use Alessandro Downtown/Palace in Rome which is a locally owned and run hostel. The hostels encourage guests to explore the real attractions in the city, while also allowing them to book tours and excursions through trusted local organisations.

We limit our group sizes to a maximum of 16, ensuring that travellers' cultural experience isn't spoilt by the restrictions that larger organised group tours can encounter. This also helps to discourage waves of mass tourism in increasingly popular travel destinations.

Lastly, we also encourage our customers to travel with an open, respectful attitude towards other travellers and local residents. We provide basic language essentials in each of our travel packs to help foster cultural immersion, and encourage getting off the beaten track to gain a truly authentic experience of each city that you visit.

Back at the office, staff are encouraged to pursue charity projects and volunteering which contribute to the local community. We are very happy to offer flexible hours to accommodate these projects. In the past year three of our staff have undertaken and continue to undertake regular volunteering, including teaching English to refugees living in Leeds, providing mental health coaching and support to girls in a local primary school and helping with rehabilitation projects in a local prison. In addition, staff are encouraged to participate in charity fundraising. In 2017 a team of staff members took part in Race for Life to raise money for Breast Cancer UK.

We employ a range of people living in the Leeds and West Yorkshire region. All employees are paid above the living wage, and we are also happy to offer Work Experience opportunities to local students. Employees benefit from flexible working hours, with an hour for lunch every day and two additional hours a week to undertake exercise or sport. Training opportunities are provided regularly, and staff are regularly consulted on their progress and ambitions for personal and professional development through twice yearly appraisals.
Popular similar holidays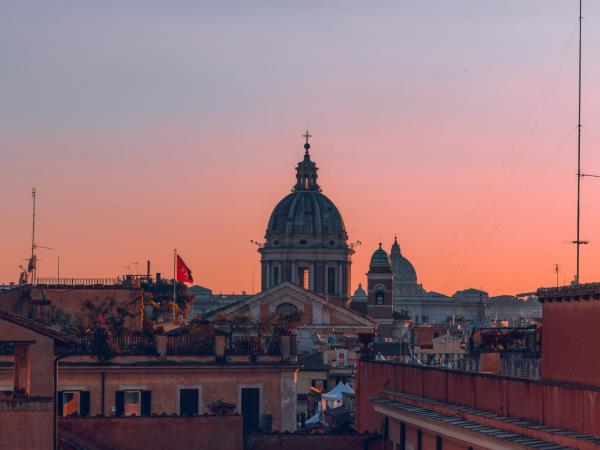 From £2139 21 days excluding flights
Tour through the best of Southern Europe in 3 weeks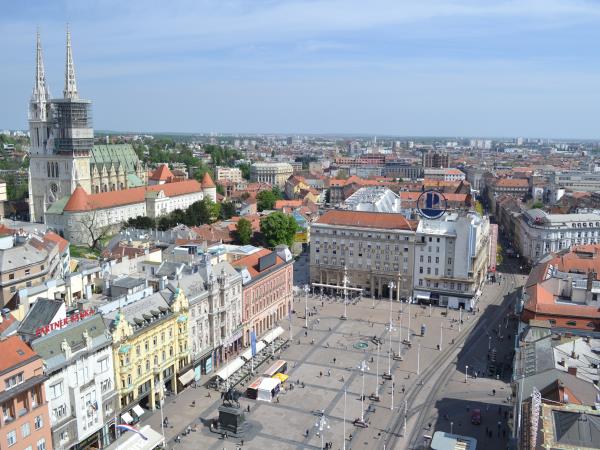 From £1650 7 days excluding flights
Overland adventure from London to the Adriatic coast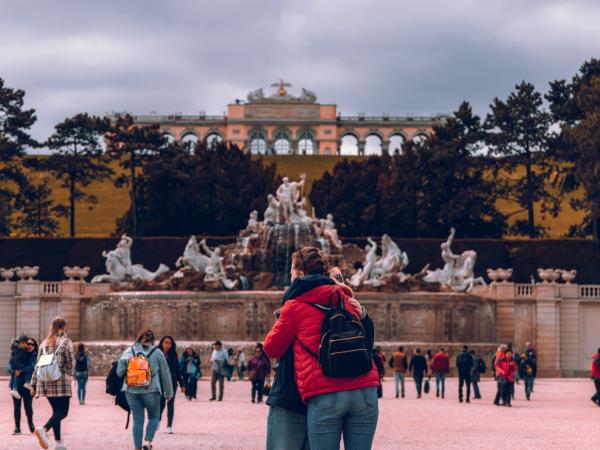 From £1869 - £1979 15 days including Eurostar
An exciting trip around the continent's fairytale cities