"This four-day small group tour of Lithuania provides some intriguing insights into life during the Soviet era with a series of memorable excursions, including the famous KGB Museum in Vilnius."
Highlights
Vilnius walking tour | KGB Museum | Tour of nuclear power plant | Grutas Park | Vilnius TV Tower | Aukstaitijos National Park|
Description of Soviet history tour in Lithuania
Description & Activities:

Go all into the topic of Soviet Union and Cold War and discover how it felt to live under the red flag. During this tour you will be introduced to the most important sites of Vilnius during the Soviet times and get deeper understanding of the KGB repressions in the Genocide victims museum. On the other hand you will explore a nuclear bunker near Kaunas and will get an exclusive chance to visit a Cold War museum near Plateliai to get a first hand experience and knowledge about this dark period of history.

HIGHLIGHTS:
• Get a deeper understanding of the Cold War
• Visit top Soviet military secret site
• Explore KGB surveillance equipment and devices as seen in James Bond movies
• See the shaft of the nuclear missile

INCLUSIONS:
• Arrival and departure transfer from the airport
• 3 nights at centrally located 3* hotel in Vilnius
• 3 buffet breakfasts
• Transportation by comfortable private minivan on the day 3
• Entrances to KGB ex-prison museum, KGB nuclear bunker and Cold War Nuclear Missile base museum
• Soviet themed walking tour in Vilnius
• Cold War themed tours in Kaunas KGB bunker and Cold War Nuclear missile base in Plateliai
• Vilnius city tax

EXCLUSIONS:
• Plane ticket to and from Lithuania
• Other food or drinks
• Gratuities to local staff and guides
• Optional tours and services

OPTIONALS AND PRICES:
Optional dinner in Vilnius 6 course Lithuanian historical dinner – 40 EUR per person;
Local beer tasting in Vilnius (PRICE: 30€ per person)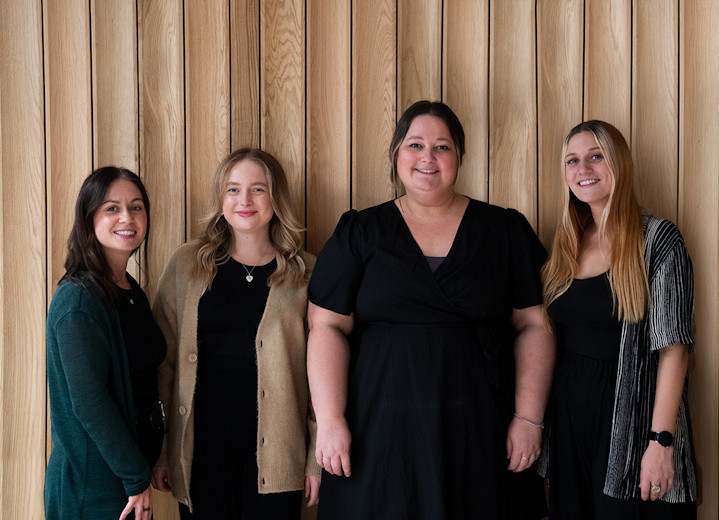 Check dates
2019: 19 Feb, 20 Feb, 21 Feb, 22 Feb, 23 Feb, 24 Feb, 25 Feb, 26 Feb, 27 Feb, 28 Feb, 1 Mar, 2 Mar, 3 Mar, 4 Mar, 5 Mar, 6 Mar, 7 Mar, 8 Mar, 9 Mar, 10 Mar, 11 Mar, 12 Mar, 13 Mar, 14 Mar, 15 Mar, 16 Mar, 17 Mar, 18 Mar, 19 Mar, 20 Mar, 21 Mar, 22 Mar, 23 Mar, 24 Mar, 25 Mar, 26 Mar, 27 Mar, 28 Mar, 29 Mar, 30 Mar, 31 Mar, 1 Apr, 2 Apr, 3 Apr, 4 Apr, 5 Apr, 6 Apr, 7 Apr, 8 Apr, 9 Apr, 10 Apr, 11 Apr, 12 Apr, 13 Apr, 14 Apr, 15 Apr ...
Responsible tourism
Responsible tourism: Soviet history tour in Lithuania
Environment
Nature: during this tour we visit the oldest National park in Lithuania, called Aukstaitijos National park. We include a price of a voluntary ticket to the final amount of the tour. This ticket expresses visitor's consent to arrange recreational, visited sites, cognitive trails in protected areas in order to avoid garbage in campsites. The amount collected for these tickets we transfer to the Park Authority.
Aukstaitijos National park was established in order to preserve the unique ecological system of Zeimena uplift, its natural and cultural values at the junction of the three different landscapes. We rate this visit as a rare opportunity to see a wildlife close up, so we do our best being just observers – try not to disrupt the natural park's life. That means we always take what we bring with us (our rubbish, packages, waste etc.).
Water: in Lithuania we have our liquid gold that comes straight from the tap – our water. And we always use it not just for coffee or tea; it is the best way to fresh up! The best part is that we can get this water everywhere we go. Since we do that ourselves, we always recommend our travelers to drink tap water too.
Community
We do believe that local people are the best guides, so we try to communicate with locals as much, as we can. By organising this trip to Lithuania, we are bringing tourists to areas that are not always explored and therefore helping to boost the local economy with money from tourism. In our experience, the local people appreciate the opportunity to tell local stories and they do that originally, with passion. It's because these stories aren't just facts, it's real life experiences. For example, we have local guide Beata – she is born in Ignalina. Her parents came to build Nuclear power plant and now she works in info center. Our travelers appreciate this possibility to meet locals.
We always recommend our tourists visit small local shops, boutiques or market places with handmade souvenirs. It is not just a good way to find something original to bring home and support local crafters; it is also a way to meet local people, to talk with them, to ask some questions about their craft. That's why we strongly recommend our groups to visit Tymo Market in Vilnius. Tymo Market is not just another place for groceries; it is association, which brings together Lithuanian producers of natural and healthy food and consumers.
We have two important aims – first, we seek to show the best of our country and share the most beautiful experiences with our travelers. On the other hand, we admit the significance of local people. So we try to find the best way to facilitate collaboration and mutual benefit between these two sides.
Popular similar holidays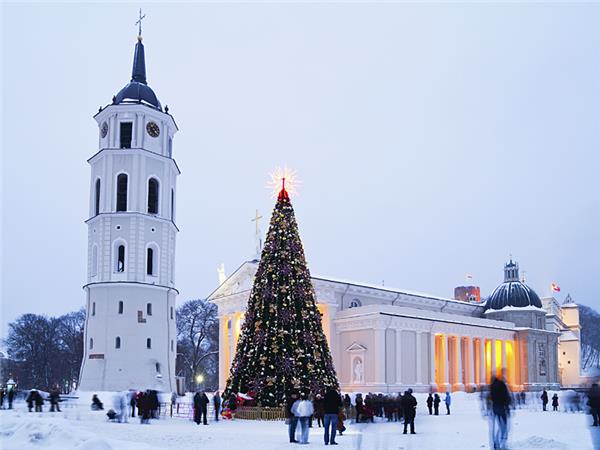 Explore some of Europe's prettiest old towns
From £1249 - £1329 8 days including UK flights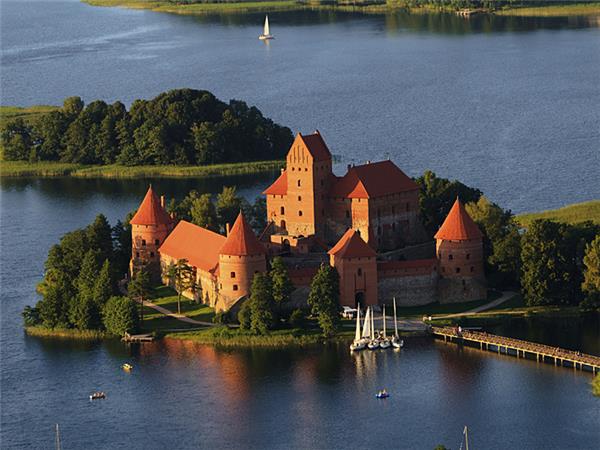 Discover historical cities crossing Estonia, Latvia and Lithuania
From £1449 - £1499 11 days including UK flights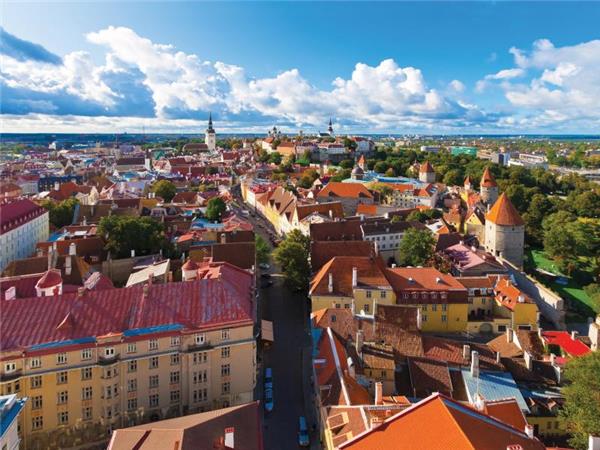 Explore Estonia, Latvia and Lithuania
From £1680 - £1799 15 days including UK flights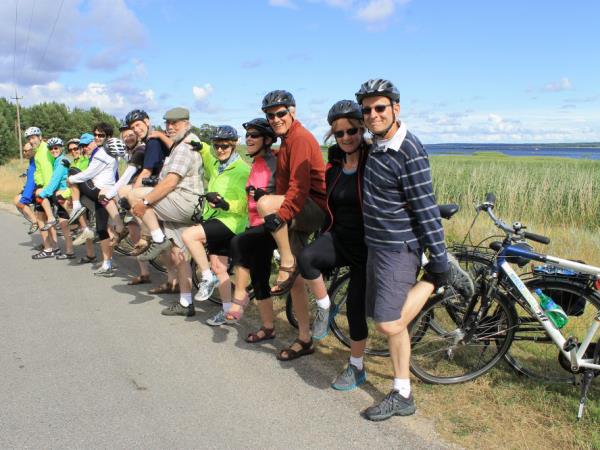 Explore the Baltic States by bicycle
From £1199 - £1299 9 days including UK flights