Description of Cape Town tours, culture and history
OVERVIEW
Since 1994 and the advent of democracy, South Africa has been a beacon of hope around the world for the rebirth of a nation and the healing of divisions.

Cape Town has been one of the centres of that renewal: join us on a five-day trip, learning from community leaders across Cape Town's most sustainable and ethical projects, whilst also enjoying the amazing sights, sounds and activities of Cape Town.

Each day of your five days will be split between in the mornings learning about South Africa's solutions to global problems and then in the afternoons taking part in exciting fun-filled activities around the city.

All suppliers for accommodation, transport and guides are all 100% Fair Trade suppliers meaning all your payment goes direct to where it's needed most.

STUDY ACTIVITIES/FUN ACTIVITIES
DAY 1
Creating affordable housing in urban areas

You'll be taken through District Six (a site of forced removal) by a former resident and then visit examples of new sustainable housing in former townships. (half day)

Taking off from Signal Hill, float above the city and Table Mountain on a paraglider with Para Taxi

DAY 2
Developing the performing arts in urban settings

You'll visit a dance school in Gugulethu, speaking to the teachers and founder and then tour the Artscape Opera House in central Cape Town (half day)

The Southern Right whales visit our shores to calve once a year: so go whale watching near Hermanus with Dyer Island Cruises

DAY 3
The Winelands through other eyes

You'll be guided through the winelands from the perspective of a local coloured community member and then visit a transformational wine estate (half day)

This afternoon, Dyer Island Cruises will take you whale watching, catching sight of Great White Sharks, bottlenose dolphins and African penguins.

DAY 4
Recreating cultural identities – the lost people of Southern Africa

You'll visit contemporary and historical areas of conflict between settlers and indigenous communities, guided by a member of the San community (half day)

Cape Town is Africa's most creative city: visit public urban art installations with the help of a guide with Coffeebeans Routes

DAY 5
Educational futures – equalizing access

You'll visit a literacy development project located in a primary school and sites of educational struggle in Cape Town. (half day)

The natural splendor of the Cape is truly breathtaking: cycle through the city or across the Cape Peninsula with IRide Africa

ACCOMMODATION
We offer several accommodation choices for different budgets, all of them Fair Trade accredited. They are:
Parker Cottage – a superb four-star guesthouse, situated right in the heart of historic Cape Town $$$
Antrim Villa – quaint and comfortable, this three-star B&B in the sea-side district of Green Point. $$
Townhouse Hotel – the Townhouse is a 50-room hotel with a family-run atmosphere. $$
The Backpack – offers clean, private and secure accommodation at excellent prices $
Day-by-day experiences
| | |
| --- | --- |
| Day 1 | MORNING You'll be collected from your accommodation by your guide, Chris Hannival, at 09h00 and taken to the site of forced removal that is District Six. From 1968 onwards, the apartheid government started to physically remove the residents of this area of the city bowl in Cape Town and raze the buildings in the area to the ground. Chris grew up in this area and can remember coming home from school to find families and buildings gone that were still there when he left for school. Now District Six is being rebuilt, but the process is very long and complex for reasons you'll discover on the tour. You'll meet residents who have been rehoused in the area and you'll also get a chance to enter into some of the buildings that survived the destruction, most notably St. Mark's Church which was a site of resistance and The Fugard Theatre. The tour ends at the District Six Musuem on Buitenkant Street where Chris will give you his own perspective on the exhibition. The tour is in total 4 hours long and afterwards, there is an opportunity to get lunch at The Book Lounge which has a superb café in the basement. AFTERNOON Today you'll have a choice of either a hike up Table Mountain or a paraglide from Signal Hill. Dominic Chadbon, otherwise known as 'The Fynbos Guy' is a passionate activist for the conservation of the indigenous vegetation of Table Mountain National Park and will show you the mountain from the perspective of its flora and fauna. The hike can be challenging, going up the side of the mountain through the Valley of the Red Gods, or much more sedate, taking the cablecar to the top and walking along the relatively flat summit. Jan de Jager started the original paragliding company in Cape Town, Para-Taxi, over 15 years ago. He offers you an amazing experience of flying from Signal Hill over the western side of the city, landing on a specially-demarcated landing strip on the sea front promenade, which just happens to be right opposite Harvey's, Cape Town's premier cocktail bar with a perfect sunset view! |
| Day 2: | MORNING You'll be collected from your accommodation by your guide, Khonaye Tuswa, and taken to the Zama Dance School in Gugulethu. Khonaye is a resident of the area and will take you to some lesser-known places on the way to the school. The performing arts receive little to no funding in South Africa, yet many of our artists have achieved world-renown. Today you'll get a chance to see first-hand how this miracle is made possible. You'll meet the founder of the Zama school and teachers, as well as get to see a dance class taking place and get a tour of school. Following on from that, you'll meet Langa's most famous playwright, Fatima Dike, who will take you on a tour of the Gugu S'Thebe Arts and Culture Centre, a building that is fascinating in its own right both from an architectural and social activism perspective. Your morning ends with a lunch at the Mzansi Restaurant in the district of Langa. AFTERNOON After chance to catch your breath at your accommodation, you'll be collected again around 15h00 for a guided cycle tour: depending on your fitness level and spirit of adventure you can opt for a 4km ride along the Seapoint Promenade, a 7km ride through the Old Town or 20km ride along the Atlantic Seaboard to Hout Bay. There is also an e-bike option if you'd prefer. |
| Day 3: | MORNING We'll be taking a trip to the Cape Winelands today which is a large area that almost completely surrounds Cape Town and the Peninsula. As a region, it's stunningly beautiful with high mountain passes giving way to fertile, seemingly endless valleys below. No wonder early settlers established the pretty towns and villages dotted across this landscape and made it their home. The land in the Western Cape is among the most fertile in the country and as such agriculture, particularly viticulture, is the mainstay of the local economy. However, the land issue (i.e. who owns the land, who lives on it, who benefits from its fruits, who controls the distribution of resources) is a long-standing bone of contention in the Cape. Some progressive land owners have taken it upon themselves to look for ways to make land ownership/farm management more equitable and others have looked for ways to make the farming process itself more environmentally sustainable. You'll start your tour with a visit to Reyneke Wines, a family-run estate that's pioneered 'biodynamic viticulture' in the Stellenbosch region. You'll then have a chance to visit Solms Delta wine estate in the Franschhoek region which is famous for being the first wine estate to divide the ownership, profits and management of the farm equitably between its owners and workers and have lunch at their Fyndraai Restaurant. Your guide for the day is Chris Hannival, a former resident of District Six, who was evicted as a child from land he and his family had lived on for generations. AFTERNOON After lunch, we'll take you down to the False Bay coastline to meet the team at Dyer Island Cruises. This ethical and sustainable company works with marine wildlife, most notably penguins, whales and sharks. They are deeply involved in conservation, monitoring and recording sightings of sharks and whales for academic research as well as building nesting sites for the African penguin which is an endangered species. You'll be taken on a whale watching trip (weather dependent) or a visit to the penguin and seabird sanctuary if weather is unclement. |
| Day 4: | MORNING With the advent of democracy in South Africa, much was made in 1994 of the concept of 'The Rainbow Nation' and the slogan 'unity in our diversity'. Whilst in principle this did create the foundations of inclusive nation-building, one key group, that of the San or Bushmen, was completely left out of the process. Today you'll be personally led around one of the earliest sites (in fact perhaps the earliest extant site) of forced removal and the erosion of cultural identity by Ron Martin, himself a member of the San community and a social activist for the rights of San people across the country. This site is the Castle of Good Hope, originally the site of settlement of the Goringhaiqua people, who were removed from the land by then Dutch East India Company envoy Isbrand Goske and the precursor to the castle you see today was built (in fact a wooden military fort). You'll learn about the voyages of 'discovery' that occurred around this time and how much of the early history of colonisation of South Africa centred around the castle. You'll hear more about how slowly the identity of the 'first people' of South Africa is being rebuilt using the Castle now as a beacon of hope and future. The tour ends with lunch at the Castle Café, which is a black-owned enterprise located within the castle walls. AFTERNOON Cape Town is a hive of creative activity and outpouring: it was recently shown that the creative industries (which represent everything from fine art to advertising to web design) contribute over 4% to national GDP in South Africa and that at least 80% of that creativity emanates from Cape Town and surrounds. This afternoon, you'll be taken through one of the most up-and-coming areas of the city, Woodstock and Salt River, with Coffeebeans Routes. You'll visit public art installations and local small-scale galleries and afterwards get a chance to shop and browse through the myriad producers of everything from hand-made shoes to organic coffee roasters. |
| Day 5: | MORNING South Africa spends more than any other country as a percentage of its GDP on education, yet sadly, massive educational inequalities and gaps remain, particularly in the urban settings. Today you'll be guided through a flagship primary school in central Cape Town, St. Paul's Primary: whilst the school will be open, in keeping with our policy regarding children in tourism, we will not be visiting classrooms or interacting with children. The school is located in the Bo Kaap, formally the Muslim area of Cape Town but these days home to a wide variety of people from all walks of life. You'll be taken through the school by Kelly Harding, herself an educational professional of long standing who has taught and trained teachers in Cape Town most of her career. You'll get a chance to view the work of one of the Shine Centres, a literacy foundation that works within primary schools across Cape Town on a permanent basis, acting as a literacy safety net for those children whose reading ages fall behind the mainstream classes. You'll get a chance to talk to Nomawethu Nika, the Shine Centre manager at St. Pauls about her work there and the challenges the pupils, teachers and volunteers face in democratising education. We'll stop for lunch at the Bo Kaap Kombuis, a local family-owned restaurant just a few streets away from St. Pauls where you'll be able to enjoy some Cape Malay cuisine with a view over the city. AFTERNOON Your last afternoon is yours to spend as you decide, perhaps browsing the sights and shops of the Old Town (just a short walk down the hill from the Bo Kaap). In the evening at 18h00, you'll be collected from your accommodation by Coffeebeans Routes and taken on a Jazz Safari: you'll get a chance to interact with local musicians from the Cape Town diaspora whilst also enjoying a dinner at the home of a local musician. Afterwards, there's a visit to a jazz performance at one of Cape Town's jazz clubs. |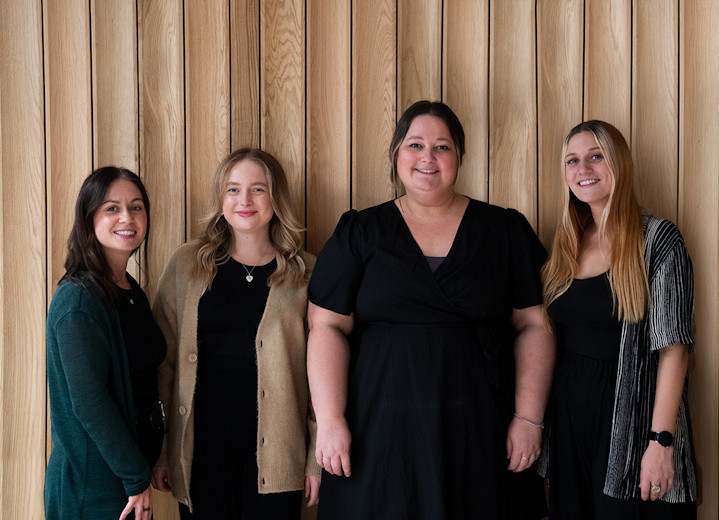 Departure information
This trip can be tailor made throughout the year to suit your requirements
Responsible tourism
Responsible tourism: Cape Town tours, culture and history
Environment
Our Five Days journey has been carefully designed to minimize environmental impact in a meaningful way.
The majority of locations on this journey are deliberately chosen to be walking distance from the accommodation choices, meaning that emissions are kept to an absolute minimum.
Most of the activities involve no or minimal emissions using wind-powered (paragliding) or human-powered (cycling) machines.
Activities involving sites frequented by children have formally granted their permission for site visits and parents have formally given their consent to allow our guides access.
Activities involving wildlife (whale watching) have been accredited and are audited bi-annually by Fair Trade in Tourism for their conservation ethic and practice.
All the accommodation on this trip is fully accredited by Fair Trade in Tourism South Africa. This international accrediting body requires establishments to go through a rigorous 12-month audit of every aspect of their business cycle, including water and waste management and ethical procurement of supplies. As such, you can be assured that waste and water is managed to the highest international standards and supplies such as food and linen are ethically sourced from local companies.
All waste created during the journey itself (e.g. water bottles, food packaging) are all collected by the guide and recycled responsibly.
Community
HOW DOES THIS TRIP SUPPORT LOCAL COMMUNITIES?
Our Five Days journey has been carefully designed to maximize benefits to local people in a meaningful way.
Each day uses different guides who are specialists in their particular fields. Some are full-time tour guides, others are professionals in their fields who offer tours outside of their regular work. All the guides are paid 100% of the price you pay for the tour so their time and effort is directly rewarded by you.
All lunch suggestions on this trip are either owned by historically disadvantaged individuals and/or have a written commitment to sustainable and ethical procurement of their food.
All the accommodation on this trip is fully accredited by Fair Trade in Tourism South Africa. This international accrediting body requires establishments to go through a rigorous 12-month audit of every aspect of their business cycle including HR policy. As such, you can be assured that all staff at your accommodation venues are paid a decent, living wage (not a minimum wage) and hold detailed, negotiated contracts in line with international best practice.
OUR OPERATIONAL POLICY
We are a small and highly personalised private travel planning company: as such, we never build or conduct the same journey twice. Thus whilst this Five Days journey comes with an itinerary, this is entirely open to changes. We can include rest days, ethical wildlife encounters, more or less study, more or less activities,, wine tasting, ethical tours of particular areas of interest (architecture, flora, history, public art) and several other modifications. All our journeys are private and built exclusively for you.
We are a registered business but we operate as a not-for-profit: this means that once our overheads have been covered for any given year, 100% of the profits for the company are donated to needy organisations that operate in our area.
We support St. Paul's Primary School, a school in the Cape Town City Bowl that caters for children who live in some of the poorest districts of the city. The school has a particularly high success rate despite the challenges that many of the children face in their communities. We offer two full scholarships (uniforms and fees) every year to some of the neediest children.
Within St. Pauls there is a division of the Shine Centres – a literacy intervention project located in several schools in Cape Town. They assess all the children in the school each year and conduct specific literacy interventions to fast-track reading ages so that children can re-enter the mainstream classrooms. We donate our time in training teachers and supplying stationary to the project. Whilst we visit the project on this journey, in keeping with best practice regarding children in tourism, we do not interact with the children or disturb teaching activities at any time.
Cape Town has a particular problem with homelessness for children and young adults. As such, we support the work of the Haven – a series of night shelters for the homeless and indigent across Cape Town with clothing, food and financial donations.
Coming from a family of dancers, we always pay attention to the needs of Zama Dance School – a grassroots dance school located in one of the most deprived areas of Cape Town. Other journeys we offer visit the school and there is a chance to interact with teachers, the founder and pupils alike.
We support the work of Pack for a Purpose – we encourage our clients to donate some space in their luggage to bring items with them that are needed locally. If the journey is equipment specific (e.g. cycling or hiking) we ask our clients to donate boots or helmets to local development initiatives which Pack for a Purpose redistributes for us.
OUR PROCUREMENT POLICY
We make use of small, owner-managed companies such as ourselves for our clients' needs that are based locally, employ at senior level or are directed/owned by previously disadvantaged individuals (PDIs). We also personally engage with these companies on an annual basis to establish where and how the communities they visit have been supported by their business. Typical examples include:
Hannival's Tours – Chris Hannival is the owner and director of Hannival's and is himself a PDI. Chris conducts all our local one-day tours to the Peninsula, Winelands, Overberg and many more. Chris grew up in District Six, the area of Cape Town that was slowly erased from the map by the apartheid-era government.
Ekyamma Tours – Ron Martin owns and manages his own guiding company which focuses on the history of the 'first people' of South Africa, the San, KhoiSan and !Kung people.
Camissa Tours – owned and managed by PDIs Khonaye and Samantha, Camissa offers ethical tours of Cape Town's disadvantaged areas
Coffeebeans Routes – multi-award winning and Fair Trade accredited company offering engaging and perspective-altering tours around Cape Town and Johannesburg
Uthando SA – umbrella organisation that creates visiting opportunities to grassroots organisations in some of Cape Town's most deprived areas.
Around About Cars – small and independent car rental company with a nationwide reach. Owner-managed with a PDI director and an all-PDI staff.
Parker Cottage, Oude Werf, Vineyard Hotel and many others – we try to only use accommodation suppliers who are fully accredited by Fair Trade in Tourism South Africa. We aim to use a minimum of 50% FTT accommodation suppliers and 50% of PDI businesses
Fyndraai Restaurant, Solms Delta and many others – we try to only use dining venues who pay their staff living wages (over and above tips) and make a special effort to source their food supplies from local, sustainable farms and small-scale suppliers.
Popular similar holidays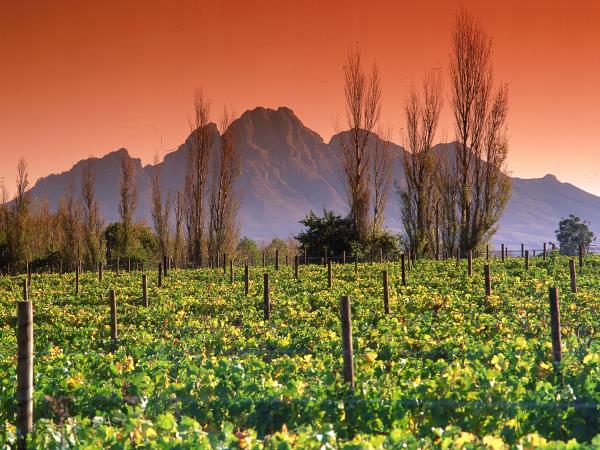 Ideally suited for the first-time visitor to South Africa
From £4110 16 days including UK flights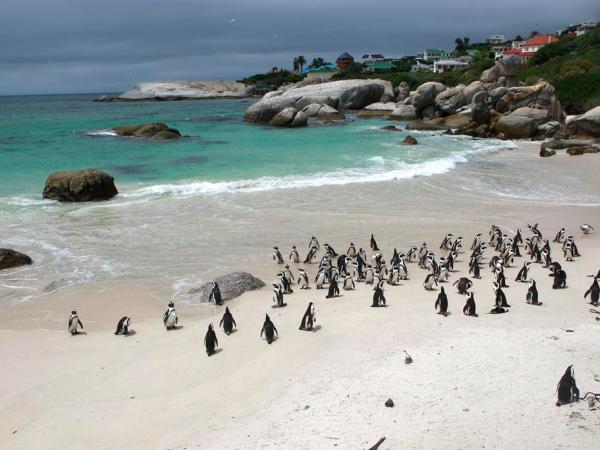 Explore Cape Town, the Winelands and the Garden Route
From £2300 - £4500 15 days including UK flights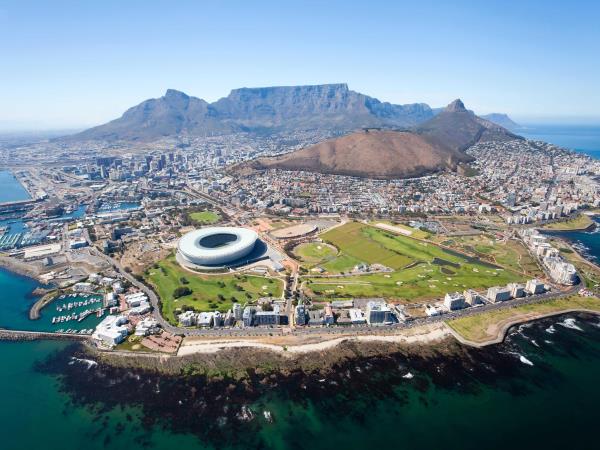 Vibrant cities, wild game drives & thundering waterfalls
From £3250 10 days excluding flights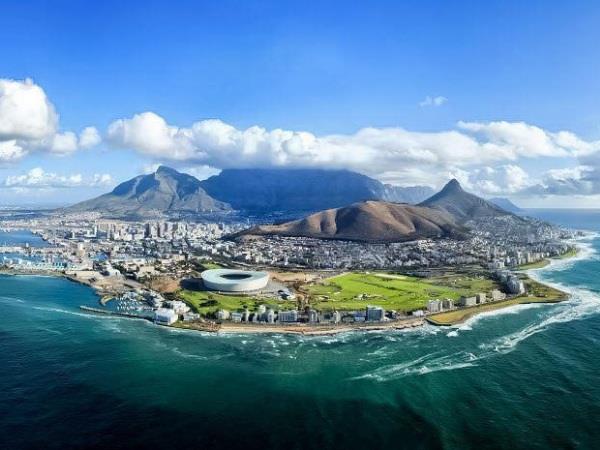 Africa and the Indian Ocean. Cape Town, Safari and Mauritius
From £3795 16 days including UK flights