If you would like some help or advice, or just want to discuss your ideas for your next trip, do give us a call.
Check dates
2019: 20 Jun, 21 Jun, 22 Jun, 23 Jun, 24 Jun, 25 Jun, 26 Jun, 27 Jun, 28 Jun, 29 Jun, 30 Jun, 1 Jul, 2 Jul, 3 Jul, 4 Jul, 5 Jul, 6 Jul, 7 Jul, 8 Jul, 9 Jul, 10 Jul, 11 Jul, 12 Jul, 13 Jul, 14 Jul, 15 Jul, 16 Jul, 17 Jul, 18 Jul, 19 Jul, 20 Jul, 21 Jul, 22 Jul, 23 Jul, 24 Jul, 25 Jul, 26 Jul, 27 Jul, 28 Jul, 29 Jul, 30 Jul, 31 Jul, 1 Aug, 2 Aug, 3 Aug, 4 Aug, 5 Aug, 6 Aug, 7 Aug, 8 Aug, 9 Aug, 10 Aug, 11 Aug, 12 Aug, 13 Aug, 14 Aug ...
Responsible tourism
Responsible tourism: Summer volunteering in Portugal
Environment
Carbon Emissions
We compensate 100% of the carbon footprint of our transportation from the airport to the Impact House and use public transportation to go from Lisbon to Óbidos.
Accommodation
In Lisbon, we host travelers in the most sustainable hostel in Portugal. It not only runs based on the best internationally recognized sustainability practices but invites hosts to get involved and participate in the circular economy projects such as the closed food waste cycle or the transformation of the plastic into new projects.
Group Size
In this project, we work with small groups usually to ensure that we don't put too much pressure on the natural resources and to offer a personalized experience.
Our (awesome) team
We live our values and promises in our day-to-day lives! Through energy conservation measures, responsible shopping and recycling policies, we are proud to be actively reducing the waste produced and our impact on the environment. We are currently being certified as a B-Corp!
Community
The program
We work every day to help support local communities in hidden mainland Portugal areas. By promoting this program we are helping in supporting the local economy and giving them new ways of support the local traditions.
Social Partnership
We closely work in partnership with local suppliers to promote the local economy.
Local sourcing
We only promote tourism experiences who respect local traditions and minimize social negative impacts. We preferentially suggest locally guided tours.
Our team
Through volunteer work and responsible travel, flexible working hours that promote a better work-life balance, and sourcing from local and socially and environmentally responsible suppliers we strive to apply our values to our everyday work ethic as a company.
Popular similar holidays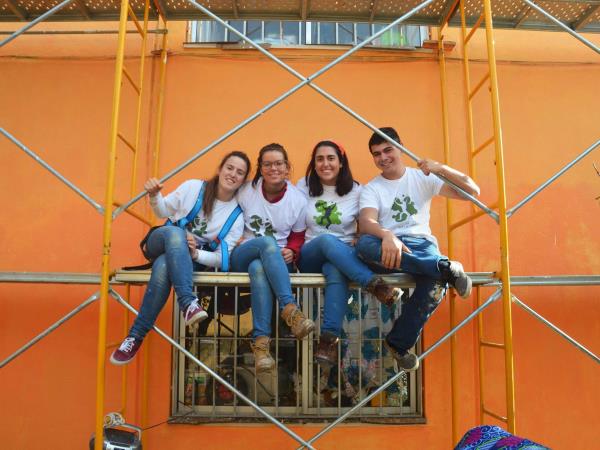 Help renovate homes of people living in poverty in Portugal
From £1059 7 days excluding flights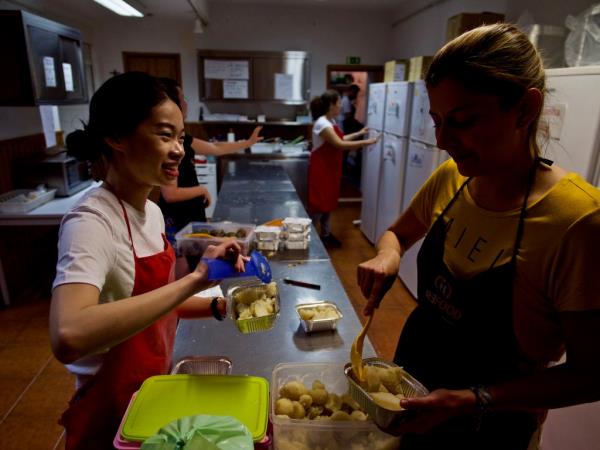 Redistribute unused food from eateries to Portugal's poor
From £889 7 days excluding flights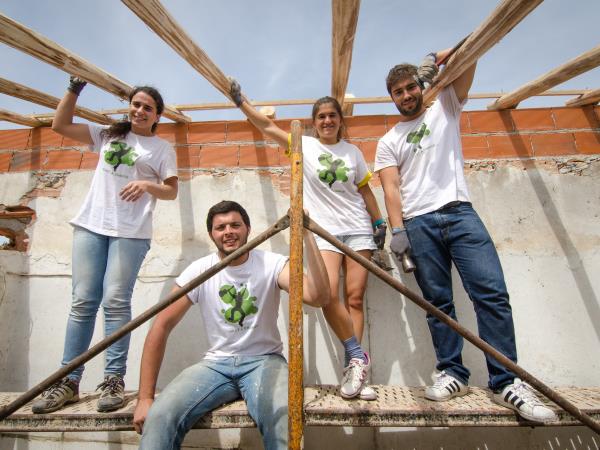 Rebuilding houses, tranforming lives
From €949 - €3369 7 days excluding flights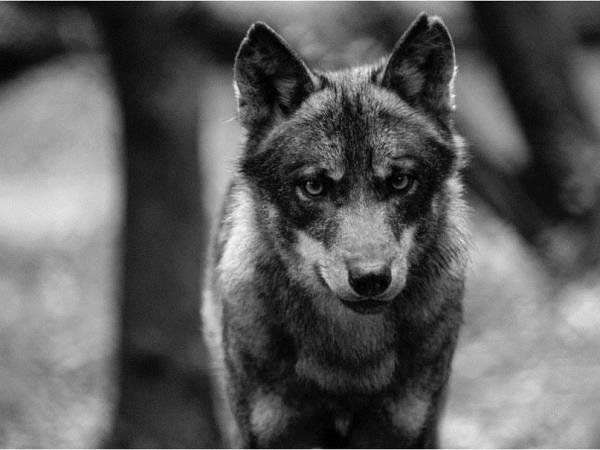 Volunteer with wolves at a sanctuary near Lisbon
From £1248 - £1746 14 days excluding flights