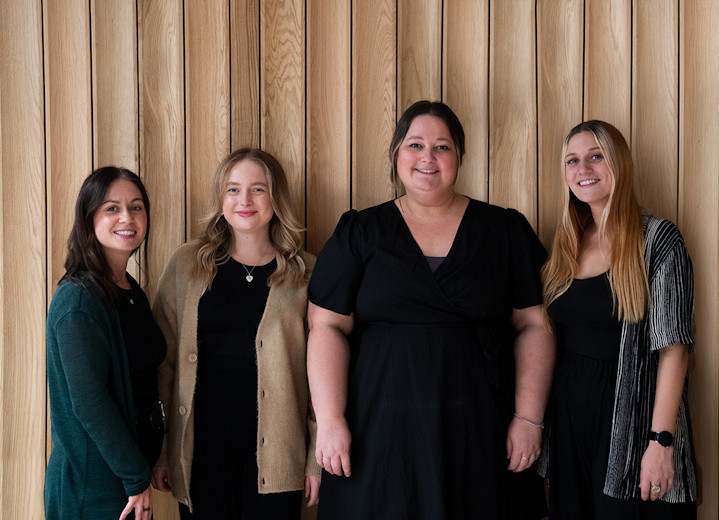 Departure information
This trip can be tailor made throughout the year to suit your requirements
Responsible tourism
Responsible tourism: Sri lanka luxury 17 day itinerary
Environment
We work with selected local providers who are very committed to give guests the most authentic and original travel experience in Sri Lanka while leaving a lighter footprint on your trip. Our excursions maintain small-group sizes to limit the negative environmental impact in accordance to the carrying capacity of the visited site.
When traveling to Sri Lanka, you support a country that puts a lot of effort into sustainable tourism and good environmental management practices related to energy, water, waste water and solid management practices. For example, around 70 to 88% of Sri Lanka's hotels use solar power and energy efficient lighting methods.
- Accommodation & Environment
We select the most exclusive and responsible resorts for you. In this tour you will stay at Wallawwa and Camellia Hills, which are part of the Teardrop Group, a family-run, personal, small and single-use plastic-aware hotel company. The Wallawwa for example uses LED lightbulbs, filtered water (to cut down on plastic water bottles) and monitors their energy/water usage. The Wallawwa's own extensive fruit and vegetable garden supplies fresh produce where possible to the hotels' restaurants.
A top eco-performer for you is also Noel Rodrigo's Leopard Safaris, with its location on the fringe of Yala National Park. The operator is firmly committed to reducing their carbon footprint, conserving nature reserves in which they operate and protecting the delicate balance of wildlife that thrives within them. The resort campsite was built in respect of its surroundings, and materials such as palm leaves for the roofs and the recycled timber furniture in the Luxury Lodge Tent are all sourced locally. Noel Rodrigo's are actively involved in various community and environmental projects including a tree planting campaign and collect vital information on Sri Lanka's leopards for various local wildlife conservation organisations. They use renewable energy in their campsites, solar hot water pumps and solar powered heating for the shower in the Luxury Lodge Tent. They use organic toiletries, source food locally and also upcycle; currently they are using recycled bottles to construct their new staff quarters.
Another very unique, eco-aware and intelligent-design resort for you will be Santani, where you can experience minimalist luxury in the middle of pristine jungle. It was designed in such a way that they do not use air conditioning or heating thus reducing energy consumption by about 70% compared to standard hotels. Most of the buildings are built on stilts allowing for natural thermal flows to cool the rooms and also touch the earth least. The whole spa is built underground providing natural cooling. Almost 80% of the wood used for both structural elements and furniture is recycled.
In general, we are trying to keep the extra unneeded waste to a minimum in all our tours through our "bring it in, bring it out" policy for litter and rubbish such as food packaging and recycling wherever possible. In our UK and local offices we re-use or recycle the information booklets we provide to every client on arrival wherever possible. We also concentrate on providing information online via our website and electronically rather then producing a glossy brochure, hence reducing the use of paper and inks.
Our partners are currently conducting audits with clients on how to make the journey more sustainable and include less plastic. There are plans to remove all single use plastic bottles from the vehicles.
- Transport
Wherever possible we will try to include non-motorized ways of transport to limit your impact, in this tour we can offer you for example guided walking tours through the Knuckles Range, walks through the tea estates, boat tours and waterfall trails at the Castlereagh Reservoir, where you might even be able to spot leopards.
When we use vehicles, we make sure that sizes are as small as appropriate and proper licensing on vehicles and certifying to national emission standards are maintained.
- Culture & Buildings
Your entrance fees to visit Sigiriya, Polonnaruwa, Anuradhapura and Dambulla will all contribute to the conservation and maintenance of those precious UNESCO listed World Heritage Sites:
- Sigiriya is one of the best preserved examples of ancient urban planning. Being sometimes called the 8th wonder of the world, this fortress-palace was built atop a towering rock in the 5th century and is one of the most dramatic, inspiring and beautiful historical locations in the world.
- Polonnaruwa was Sri Lanka's medieval capital from 1073 until the late 1200s, and the ruins of the Kingdom of Polonnaruwa are incredibly well-preserved and include magnificant granite sculptures of Lord Buddha.
- The ancient Dambulla Cave Temple is the most famous cave temple complex in Sri Lanka, boasting the largest number of Buddha statues to be housed in one place, as well as stunning ceiling paintings.
- Anuradhapura offers majestic remains of Sri Lanka's first capital, originally built in the 4th century BC, the ruling place for over 100 Sri Lankan kings.
You will also visit Kandy and the Temple of Tooth. Your entrance fee helps maintain the conservation and maintenance of this Buddhist temple in the city of Kandy. It houses the relic of the tooth of the Buddha. Since ancient times, the relic has played an important role in local politics because it is believed that whoever holds the relic holds the governance of the country. Kandy was the last capital of the Sri Lankan kings and is a World Heritage Site mainly due to the temple.
- Nature
The biodiversity and the diverse ecosystems make Sri Lanka the top destination for eco-tourism. You will experience the Knuckles Range, one of the most interesting and important places and so also called the Knuckles Conservation Forest. It is an UNESCO designated World Heritage Site, and is home to up to 1033 plant species of which 15% are endemic, 128 Bird species of which 17 are endemic, 31 mammal species, 20 amphibians and 53 different reptile species. You can still find leopards and at some areas elephants.
Also Castlereagh Reservoir is a unique area in Sri Lanka, surrounded by verdant mountains and vibrant tea plantations, featuring lush green terrain lined with remarkably bright shades of orange shores separating the azure water and the land. The natural artistry of Castlereagh Reservoir is complimented by the Castlereagh Dam that, in fact, creates the Reservoir by amassing water from Kehelgamu Oya. Water in the Reservoir is used for generating hydroelectricity, a main source of electricity in Sri Lanka. Castlereagh is a place where one can see the human ingenuity seamlessly mingling with the nature.
You will moreover visit Yala National Park, it has one of the world's densest leopard populations (less than 50). Expect to see elephants, sloth bears, sambar deer, spotted deer, wild boar, crocodiles, monkeys and buffalos. Or you can spot wild Sri Lankan Elephants in its natural habitat at the Udawalawe National Park, a park that covers almost 31,000 hectares. You can also see Minneriya National Park, that protects the catchment of the Minneriya tank and the wildlife of the surrounding area. The tank is of historical importance, having been built by King Mahasen in third century AD. The park is a dry season feeding ground for the elephant population dwelling in forests of Matale, Polonnaruwa, and Trincomalee districts. You will be able to see large gatherings of elephants during certain months. Along with Kaudulla and Girithale, Minneriya forms one of the 70 Important Bird Areas (IBAs) of Sri Lanka.
Your visits at all these National Parks will contribute to the Department of Wildlife Conservation, who is the primary entity responsible for the maintenance of the national parks and wildlife reserves and the Sri Lankan Elephant Transit Home in Udawalawe.
Community
We strive to help our clients connect with Sri Lanka and its local population in interesting and insightful ways. Our partners have a reputation for possessing an intimate, in-depth knowledge of Sri Lanka, with purposeful dedication towards enabling guests meaningful experiences. This has benefited not only clients and operators, providing more fulfilling trips, but is also positively impacting our host communities, providing immediate income and making their lives more sustainable and productive.
- Supporting the community
Our local partners have helped many hosts to develop their experiences from a product development and pricing perspective, elevating their experience and its value. They have developed experiences from scratch with many hosts and communities to provide jobs and income to local populations e.g. The Sri Lankan Garden (also incredibly sustainable operation) and most recently with the new East Coast Project., working with an Australian NGO to develop experiences on the East Coast of the Sri Lanka, employing local staff and hosts in an area where there is a significant need. We choose our partners carefully and are constantly on the lookout for grassroots conservation projects and fair trade initiatives.
There are many of the hotels we work with that employ the majority of their staff from the local area, many have community initiatives in place and offer lucrative employment options in comparison to other trades.
- Campaigns & Charity
For many years our partners have worked with a small collection of schools where they have arranged for clients to help construct toilets, paint classrooms and have worked with charities such as The Foundation of Goodness and Child Action Lanka.
When staying at the Wallawwa, you can contribute to the gift shop, whose sales go to Wallawwa CARE, that raises funds for the local community; this includes donating to schools, sponsoring the education of local children, donating medicines and helping families with losses.
Also your hotel The Last House has built and continues to fund Santhosa, an award-winning primary school in Seenimodera, near resort. Following the damage and destruction of local schools by the tsunami, and in memory of the owner's late wife Sarah, money was donated to build this school in 2005. Generous funding from benefactors in Hong Kong, Sri Lanka and other countries has helped the school grow into a shining example of Montessori methods; it recently won a government award for 'Best Pre-School' in the Hambantota/Southern Provincial District. Manor House Concepts continues to fund the school and every time a guest stays for two or more nights, US$5 from their bill is donated to the school.
- Local culture. tradition & connection
A unique spiritual and authentic Sri Lankan experience awaits you at Santani, where health science innovations from around the world are harmonized with the most effective traditional treatments of Sri Lankan Ayurveda. Santani offers a thoughtful, sustainable approach to wellness. In ancient times, anyone seeking inner peace could take refuge in the Buddhist meditation caves which still exist within this sacred, mountainous landscape around the resort. At Santani, except for a media room with a 15-seat theatre, all of the shared spaces are Wi-Fi free by design and guests are asked to respect this digital-free downtime when dining and in the spa. Wi-Fi is available upon request in your rooms.
Popular similar holidays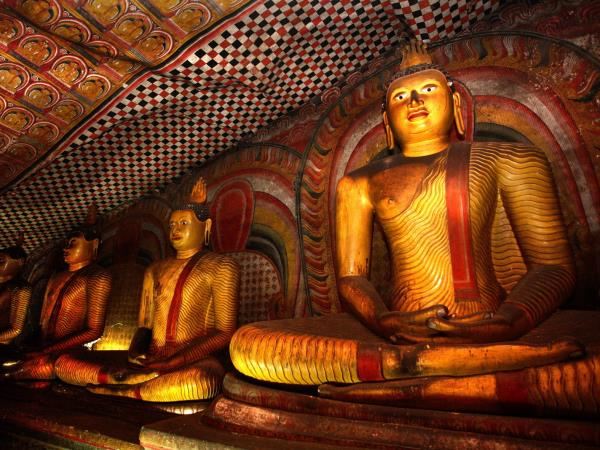 Independent tailor made holidays to Sri Lanka
From £1975 15 days including UK flights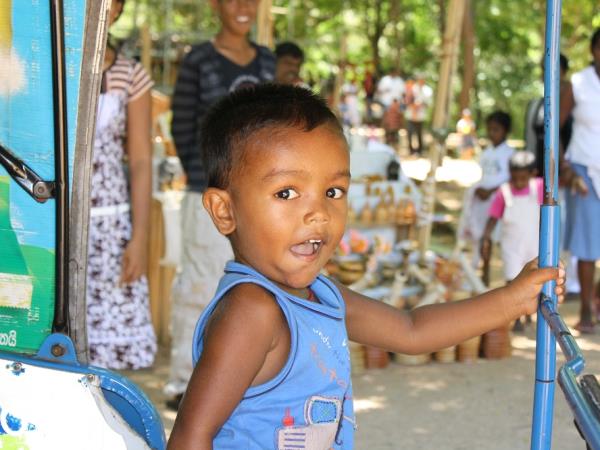 A fabulous family holiday including the best of Sri Lanka
From £1255 - £1825 15 days excluding flights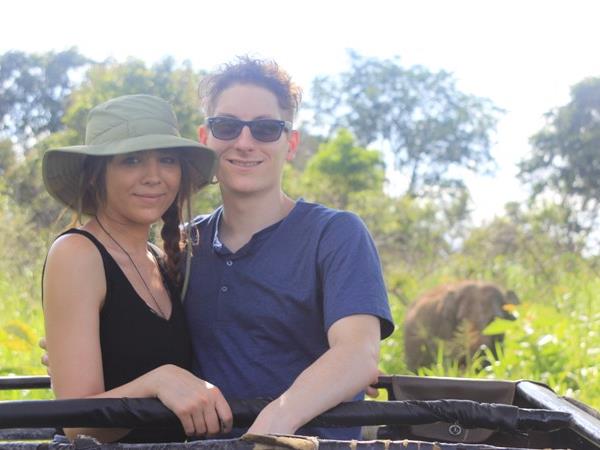 An exciting mix of culture, nature, wildlife and beaches
From £1598 14 days excluding flights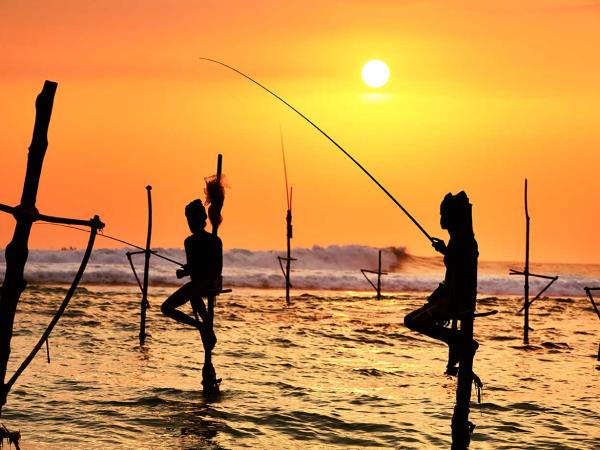 A bespoke customised Sri Lanka Holiday
From US $2799 - US $2999 14 days excluding flights