"Self-guided cycling tour of the final stages of the Camino de Santiago. Staying in good quality hotels with luggage transfers, detailed trip notes and 24/7 support services. Average daily distances 50kms. "
Highlights
Astorga | Molinaseca | O'Cebreiro | Villafranca del Bierzo | Sarria | Palas de Rei | Rua to Santiago de Compostela |
Description of Cycling The Camino De Santiago holiday
This is not a standard cycling tour! This self-guided experience along the famous Camino de Santiago explores quiet country lanes on a hand-picked route that mirrors the original walking route. Travellers will have the opportunity to interact with fellow pilgrims from all over the globe in a once-in-a-lifetime experience.

People from many countries across Europe have been travelling along the Camino de Santiago for centuries. The Camino itself is part of our history and cultural heritage. Out of all the long distance routes that exist, only the Camino de Santiago has been given the recognition of World Heritage by the United Nations because of its historical and spiritual significance.

Travellers with us cycle the final stages of the Camino, starting in Astorga with its famous episcopal palace designed by Gaudi, to the historic Santiago de Compostela. The hotels we have selected are conveniently positioned very near or on the Camino and are always the best quality on offer along the way. They are typically of 3 star grading.

We are local experts and we take care of every detail, including all the logistics! We include:

- Self-guided cycling with 24/7 local support.

- Holiday travel documentation full of helpful advice and tips as well as info on local history and traditions.

- A detailed roadbook and full colour map to guide you at every turn.

- A team of English speaking staff at the ready to help whenever you may need us. Our phone is always on, self-guided does not mean you are left to your own devices!

- Fully equipped touring bicycles. A bicycle specialist will deliver your hired bicycle and adjust it to your specifications.

- We take care of luggage logistics between hotels so you can travel light.

Recommended time of year: 1st April - 31st October

Optional: Extension cycling to Finisterre, two extra cycling days.

If you would like some help or advice, or just want to discuss your ideas for your next trip, do give us a call.
Departure information
This trip can be tailor made throughout the year to suit your requirements
Responsible tourism
Responsible tourism: Cycling The Camino De Santiago holiday
Environment
The Camino de Santiago was declared European Cultural Itinerary of the Council of Europe in 1987 and UNESCO World Heritage Site in 1993. This ancient pilgrimage has become an example of sustainable tourism, where pilgrims can enjoy both wild nature and cultural tourism in a route which is committed to minimizing the environmental impact. Some associations and the Spanish government have implemented policies to develop green practices on 'The Way'.
The Camino is an example of fraternity amongst pilgrims and of respect for nature and the traditional way of life in villages it crosses.
Some of the family-run hotels on our cycling route are committed to the environment: using biomass energy from sustainable forests and buying local products to cook their local dishes. We encourage all our hotels to reduce waste, reuse where possible and to recycle locally.
Our daily commitment to the environment means that we constantly look for ways to reduce the use of energy and we changed our electricity company to a sustainable provider. On a daily basis, we are committed to a responsible use of other resources such as water, recycling office material including paper, plastic, batteries, ink cartridges, disposing of bicycle components such as tyres and inner tubes… Some of the team also leaves the car at home whenever possible and cycle to work.
As an environmentally responsible business, we compensate the CO2 footprint for each holiday by contributing to tropical reforestation projects in collaboration with the 'CeroCO2' platform. This calculation includes taxis, transfer of luggage and hotel accommodation for every traveller.
This holiday produces a carbon footprint of 0,4143 tonnes of CO2. (The calculation includes taxis, luggage transfers and accommodation for every traveller).
Community
The Camino de Santiago offers a meeting place for travellers from all around the world and from all walks of life. The respect for the traditions of the inhabitants of the villages and towns that they walk through and its communities is of paramount importance to the pilgrims.
The Way passes through many rural farming communities. Agriculture and tourism form the base of these local economies. Our holidays use local providers which help sustain these fragile local economies.
The small hand-picked hotels that we use are the best on offer and have been chosen for their authenticity and for the benefit they bring to the local community: many are family-run and provide local employment which helps avoid rural depopulation.
All our providers, from the little hotels to the restaurants and bars, taxi services, cycle hire companies etc. have been carefully selected by us to offer a friendly, personal, quality service to all of our travellers.
1 Reviews of Cycling The Camino De Santiago holiday
---
Reviewed on 04 Jun 2019 by
Anonymous
1. What was the most memorable or exciting part of your holiday?

In our experience these are the most important criteria for a successful bike tour (in this order):

1. Easy to book, with informative, prompt, and reliable booking agent/tour operator; reasonable cost for the product
Comment: all booking, payment and communication PRIOR to the trip went very well. Problems encountered during the trip were either not addressed, or were not responded to at all (see below) or after it was too late to be of any help.

2. Good bikes - including bike seats, handle grips, gears, panniers
Comments:
The bike computers provided with the bikes only measured distances in full kilometers. The written directions provided information in decimals - so we continually had to estimate (or guess) at how far we had traveled in order to use the written directions. When we expressed our concern about this, the bike tour representative told us that no one had ever complained about this before. No solution was offered other than that comment. When I sent an email with this concern included in the email, no comment was offered about the bike computers.
At the beginning of Day 2 of the trip, we had to spend the first 2+ hours of the day finding a bike shop, because the brake pads needed to replaced on one of the bikes. The bike company that replaced the brake pads agreed fully with us that the pads were completely worn out. When we sent an email to this tour company expressing our disappointment, we received a reply back three days later that we must have over-used the brakes on the downhill sections on Day 1 of the trip.
The plastic cases provided on the handle bars - to hold the written instructions - were torn, and we needed to tape them up so that the written instructions didn't fall out.

3. Good route & route directions
Comments: The routes selected by this company (a variation on the Camino de Santiago trail) were great. We were often on roads that were beside or close to the actual Camino trail, and we felt this was much better than sharing the paths with walkers. The Camino trail was quite busy with walkers. For the most part the routes took us through beautiful, quiet countryside roads.
The written directions had several mistakes - on a few occasions we were instructed to turn a certain direction after a particular landmark, and we would learn that we should have turned BEFORE that landmark - after spending significant time trying to figure out where we were. When we expressed concern (over the phone) to a representative from the company that we had gotten very lost because of mistakes, her comments were: "But you found your way eventually" and "Just follow the Camino trail with the walkers, it is well marked - don't use our instructions." When I then told her that we had never had problems like this with bike tour companies in the past, her comment was "Well, there is a first time for everything."
The second day of our six day tour was a complete waste for us - after we spent over two hours finding a bike repair shop and getting brake pads replaced, we then experienced two mistakes in the written instructions that resulted in us having to abandon the written instructions completely, and find the most direct route to our accommodation for that night. Three separate local people that day looked at the instructions, and told us they were incorrect.
For the rest of the tour, the frustration of not having a bike computer that measured distances accurately enough, combined with mistakes in the written instructions, resulted in a bike tour that had some very disappointing moments.

Luggage transfer to next accommodation
Comments: This was done very well. Our luggage was always picked up after 8:30 am and was at our next destination when we arrived.

Comfortable accommodation - with hosts that are welcoming, knowledgeable about the local area, and provide good coffee and breakfasts
Comments: Accommodation choices made by this tour company were great. Quiet rooms, comfortable beds, and welcoming knowledgeable hosts. Good coffee and breakfasts.


2. What tips would you give other travellers booking this holiday?

The top priority for a safe and enjoyable bike tour are well maintained bikes and related equipment, and accurate written instructions.
Find a company that has a proven record for high quality (with safety being a top priority) bike maintenance and equipment, accurate written instructions for the bike route, and satisfactory prompt responses to customer concerns during the tour.
This company did not meet any of those criteria.


3. Did you feel that your holiday benefited local people, reduced environmental impacts or supported conservation?

Bike tours are environmentally conscious.
This company used locally owned businesses for accommodation.


4. Finally, how would you rate your holiday overall?

Based on above comments, and the criteria that we use to evaluate bike tours, we will not recommend this company to anyone, and if asked we will discourage people from using this company.
We are also disappointed that the Responsible Travel site endorses this company.
This is the first time we have used the Responsible Travel site in looking for travel options - the bike trip in southern Portugal was outstanding, and this tour in northern Spain was significantly frustrating.
Read the operator's response here:
Dear Susan,
We are very sorry that your experience cycling the Camino de Santiago with our organisation fell short of your expectations. However we feel that the rating you have awarded us is very unfair. We can see that you have very high standards. We are always very grateful for constructive feedback as we find it is a very good way to keep our ear to the ground and ensure high quality.

In particular I would like to assure you that the bikes that we use are of very high quality and they are regularly and thoroughly serviced. Every once in a while a particular bicycle might require some maintenance during the course of a trip and we have a network of bike shops along the Camino who colaborate with us. Had you make us aware that you had a mechanical problem we would, of course, have sorted it out for you but we did not find out until you had been to a bike shop yourself.

We are grateful about your feedback regarding the accuracy of the odometer on the e-bike computer. From now on we will be including an additional bike computer on each E-bike to ensure the accuracy is the same as in the roadbook. We did offer you to install additional odometers on the bikes but you declined saying that you had wasted enough time.

We review roadbook instructions at the start of every season as well as whenever we are made away of any change in the itinerary. We will be reviewing it again now in view of your comments. If you found any mistakes in the written instructions I would be very grateful if you could let us know where exactly so that we can make the necessary correction.

When you telephoned our emergency service we tried to help you as well as we could, in fact the person who was on call that Saturday made her way to the office to attempt to help you by looking at your position on google street view. You must remember that although we all speak very good English, it is our second language and sometimes it is difficult to understand and explain things over the phone. However, we did offer to call you a taxi to take you to your hotel. You declined.

I do hope others don´t judge you as harshly as you have judged us on our service. Please remember that you arrived to your starting point one day early by mistake. Not a minor mistake!

Kind regards,

Senderos y Pueblos

---
Popular similar holidays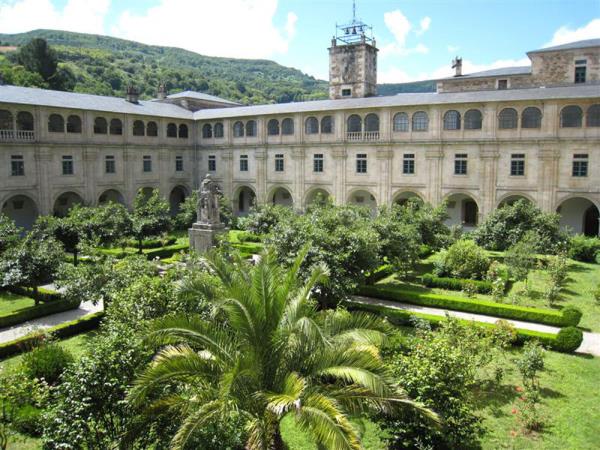 9 days on the popular pilgrimage route - Sarria to Santiago
From €675 9 days excluding flights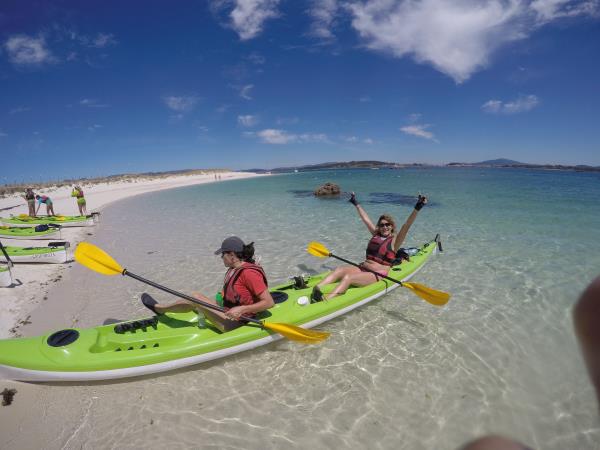 Experience the Camino de Santiago in Galicia by Kayak
From €750 8 days excluding flights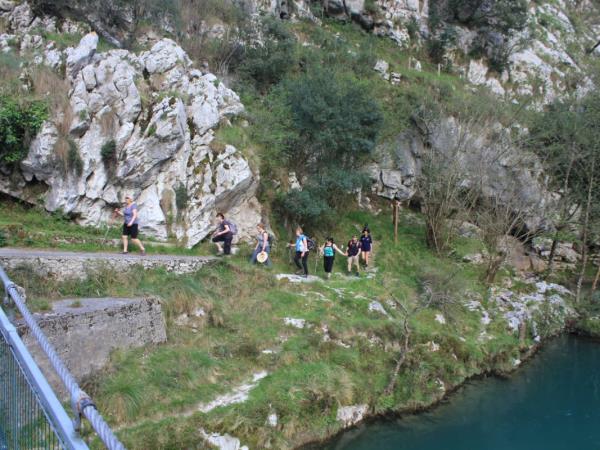 Spanish Course + walking in the Camino del Norte
From €659 - €699 7 days excluding flights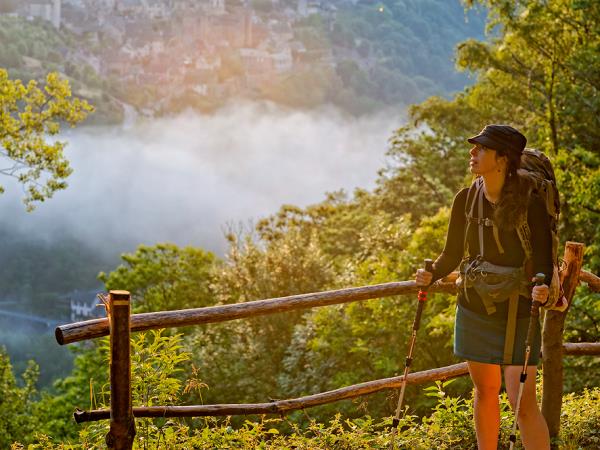 15 days on the most popular Camino from León to Santiago
From €875 15 days excluding flights