"Volunteer at an elephant refuge near Luang Prabang in Laos, on an inspirational and useful trip thatís ideal for the over 40s."
Highlights
Volunteer at an elephant refuge in Laos| Perfect for the over-40s| Luang Prabang | Excellent standards of accommodation and food | Meet like-minded volunteer travellers | Assist with elephant care, monitoring and other tasks |
Description of Laos elephant volunteering for over 40s
Join an accompanied volunteer holiday to Laos, where you will spend one week volunteering at an inspirational elephant refuge. Not only will you join a group of likeminded people, you will enjoy making a genuine contribution to the welfare of rescued elephants.

This accompanied volunteer holiday is perfect for:
- travellers over the age of 40
- people who are new to the idea of travelling off the beaten track
- fit, motivated and enthusiastic folk!
- elephant lovers

This week-long volunteering holiday is run by an experienced volunteer organisation. Usually specialising in animal welfare and conservation projects for solo travellers or families, this project is catered towards people who would like to make a difference but who are maybe a bit nervous of taking the plunge.

You will be accompanied by a cheerful and experienced companion, who will lead you through all aspects of the trip. Those who are flying from London will be offered the opportunity to fly out with our representative. We can help with arranging your flights and will ensure that you are met at the airport by our representative upon arrival in Luang Prabang. You will spend your first night together in a lovely hotel in the UNESCO city of Luang Prabang, before being transferred to the elephant sanctuary the next day.

The elephant sanctuary is in a stunning location, approximately 3 hours from Luang Prabang. It is set on the edge of a lake, surrounded by rainforest and mountains. There are currently 7 permanent and 4 temporary elephant residents at the sanctuary, although this will likely be many more by the time that you arrive.

You will enjoy one week volunteering at the elephant refuge. Whilst there, you will enjoy:
- a 3 day induction where you will learn more about the elephants, Laos, elephant rescue and elephant care
- meeting the elephants personally, and watching them bathe in the lake
- visiting the elephant nursery
- helping with elephant enrichments, elephant monitoring, basic maintenance and elephant care

You will all live in accommodation on site at the project on a twin sharing basis. The accommodation has hot showers, running water, electricity and western toilets. There is no wifi. There are magnificent views out over the refuge, the lake and the surrounding mountains.

The food is delicious. It is all cooked on site using local fresh ingredients. Breakfast includes fresh bread, eggs, noodle soup and lots of fresh fruit. Lunch and dinner include dishes such as curry, stir fry, soup, noodles, rice, fruit and more. The food is one of the main highlights after the elephants!

Once your time on the project is complete, you will be taken back to Luang Prabang in time for your flight or some onward travel if you are keen to explore further.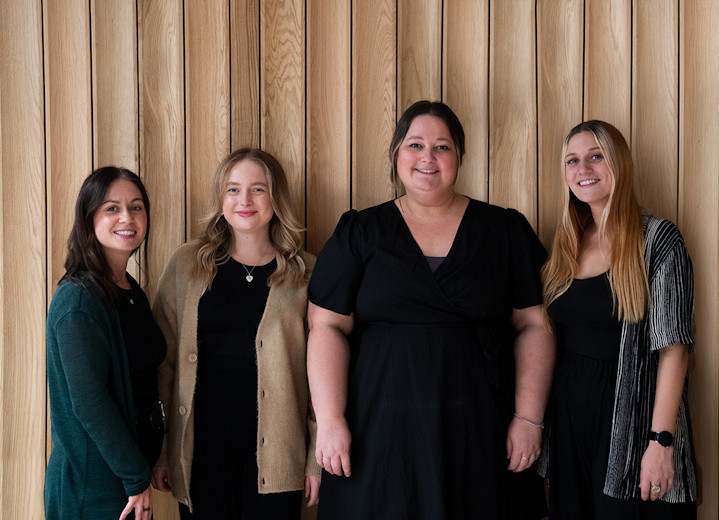 Responsible tourism
Responsible tourism: Laos elephant volunteering for over 40s
Environment
Our projects are designed to immerse you in a different culture, living and working with local people. Thereís plenty to gain personally from this. But we make sure that local people benefit too by choosing projects that bring tangible improvements to their lives.
The importance of the project:
Lao elephant numbers have been falling dramatically for the last 100 years. For every 10 elephants that die, only two are being born. Just 800 elephants are living in Laos, which is a tragedy for a country that used to be known as the "land of a million elephants". This project aims to increase the numbers of elephants in Laos, and hopefully to reverse this tragic trend. Elephants are monitored daily by the on-site biology and vet team, as well as the volunteers. This includes their behaviour, social interaction, what they are eating, where they are going and how they are adapting to their new environment. This data allows further understanding of captive elephants that are being rehabilitated - as this is the first project of its kind in Laos, it is leading the way in this and is constantly learning from how the elephants are acting to ensure their best welfare. This information has been shared with other similar projects in Asia, and is enabling elephant welfare to be improved across the continent.
Volunteers are not allowed to ride elephants.
Caring for the environment:
We send out comprehensive pre-departure briefing, which includes a section on protecting the local environment. In particular we advise participants to take care with water, which is scarce in many of our destinations. We recommend they avoid unnecessary washing, using hand wash gel where they can. We also instruct them on how to dispose of waste properly, not to litter and, where possible, to avoid using plastic water bottles which are not easy to dispose of environmentally. Those going trekking are advised to keep to marked footpaths so as to prevent further erosion of the landscape.
Our company is an environmentally responsible one that operates recycling and reusing of waste products. We also offset carbon emissions in our office (gas, electricity, business mileage) and encourage all participants to offset their flight emissions via a carbon offset scheme run in conjunction with Tree Aid. This project strives to adhere to the strict Responsible Travel policy, and has been developed so that it addresses actual local needs and has the communityís needs at its heart. Understanding and respecting the host community is paramount to the success of any project as long term commitment, support and adoption of sound environment, economic and social practices. This project employs as many local people possible, making it sustainable socially as well as environmentally.
Energy and waste
The centre is powered by solar panels. As much recycling as possible is done each day. All buildings are constructed from local materials and built by local people.
Single use plastic
At our head office we are committed to abolishing as much single-use plastic as possible. This project also does all that it can to avoid single-use plastic - there is no plastic in the accommodation and no plastic in the catering.
Community
Meeting local needs:
This project employs mainly local people. There are 400 privately owned elephants in the region, many in poor states of health. The centre works with these elephants and their owners to try to help them to care for their elephants, and they welcome them to use the elephant hospital if care is needed.
Cultural sensitivity:
We emphasise the importance of showing respect for local people and their customs in our briefing material. Participants will work alongside permanent staff, forming close bonds and getting an insight into real life in rural Sri Lanka. Our policy is to send people to the developing world in small groups or individually. This minimises the environmental and social impact that the participants have on the destination and helps them to integrate into the local community.
Campaigning for change
This project works to change the future for animals who have been subjected to harm and mistreatment. The aim is simple: to provide a home for mistreated animals in an environment as close to nature as possible. A programme actively runs to rescue, rehabilitate and release captive wild animals with this hope to repopulate Laos's forests and jungles. An education programme runs for locals, children and visiting tourists to make them aware of the importance of animal welfare.
Popular similar holidays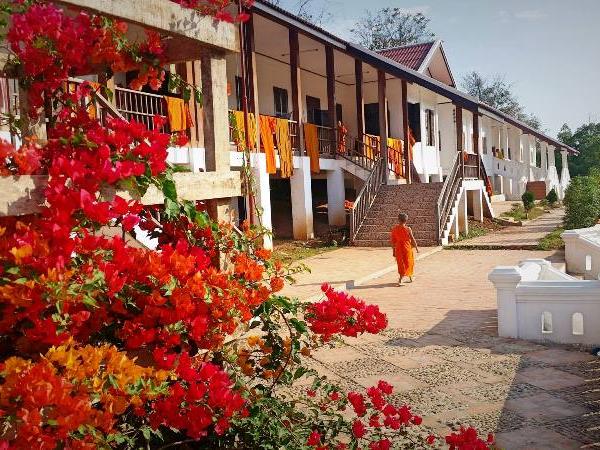 Teach and enhance the education of Buddhist Monks in Laos
From £1135 14 days excluding flights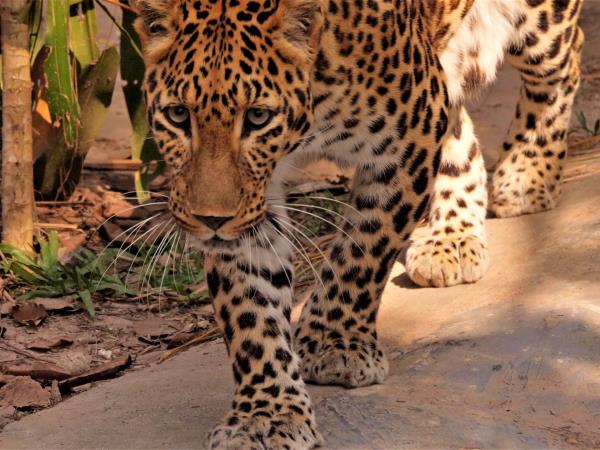 Care for animals rescued from illegal trafficking in Laos
From £485 - £1700 14 days excluding flights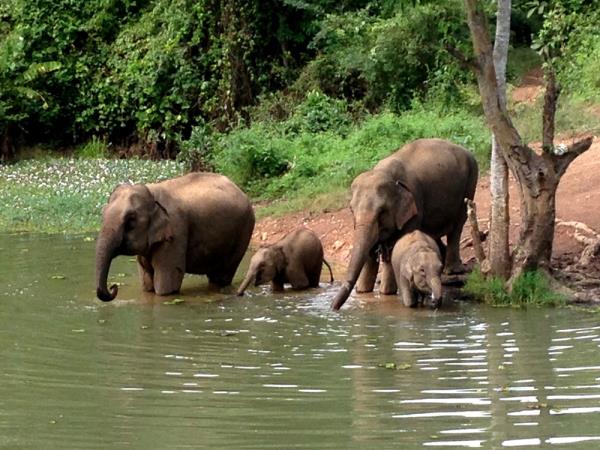 Help to conserve elephants on an inspiring volunteer project
From £769 7 days excluding flights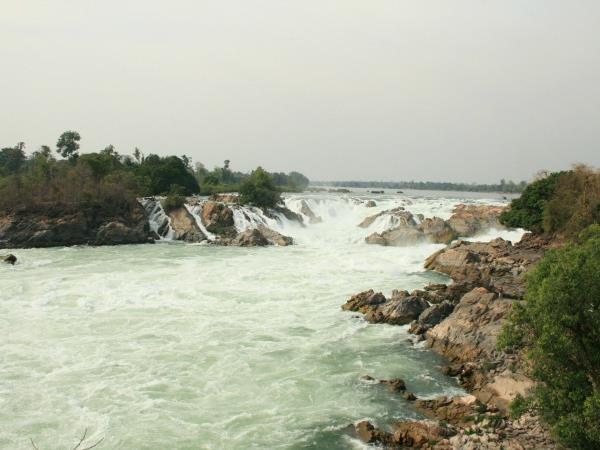 Endure on a trip from Northern Thailand to the heart of Laos
From £1435 13 days excluding flights