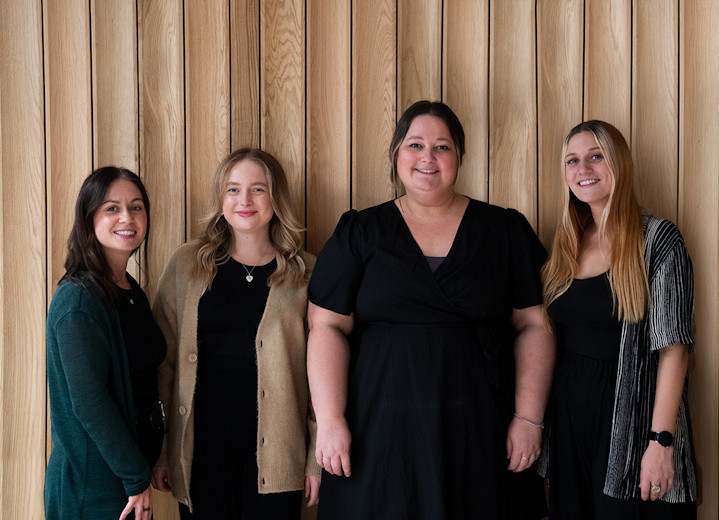 Responsible tourism
Responsible tourism: Papua New Guinea tour and Sepik River cruise
Environment
Papua New Guinea is a country where 'green' policies and principles are not exactly buzz words so it's all about the little things adding up to slowly start to make a difference. We are always talking to our local ground agents about the importance of stressing to clients the importance of basic responsible principles such as appropriate waste disposal, not to waste water, turning off lights on leaving the room in hotels, not replacing towels and bedding daily etc.
Our local agents are also keen to stress to visitors the importance of not straying from marked trails at historic sites, an important step towards maintaining the sites for future generations.
PNG as a country sadly relies quite heavily on domestic flights. Road infrastructure in the country is inadequate and can make many journeys into a trial of nerves and stamina! This tour does rely on a number of domestic flights which are necessary to allow access to the more remote parts of the country. Indeed the Sepik does not have a road infrastructure to speak of so the use of flights and boat is essential to allow access to the region at all.
As a company we have introduced responsible practices in our UK office including paper, cardboard, aluminium and plastic recycling. We also support local UK charities including the RNIB and various charities around the world. 50% of our office staff use public transport (bus and train) and cycle to work. Management encourages this with their introduction of the cycle to work scheme which offers subsidised cycle ownership.
Community
By the very nature of life in Papua New Guinea all services are provided by local people. This includes your local English-speaking group guides/boat crew, the drivers, local guides at various monuments/sites and hotel staff. All staff are paid a fair wage for Papua New Guinea and all wages are kept within the local communities thereby supporting local people. Furthermore, by visiting these hotels and sites additional income is brought into the region, further helping to develop the local area.
Importing food stuffs into Papua New Guinea can be prohibitively expensive so all of the food for meals included on the itinerary is sourced locally whether it is served in hotels or a local restaurant. All hotels on the itinerary are locally owned, managed and run.
Possibly one of the key positive benefits of visiting Papua New Guinea is the albeit sometimes small influence outside attitudes and cultures can make on the people of the country. Papua New Guinean's are always welcoming and friendly and keen to learn a little about Western ways. This holiday helps to allow each culture to learn a little about the other.
Popular similar holidays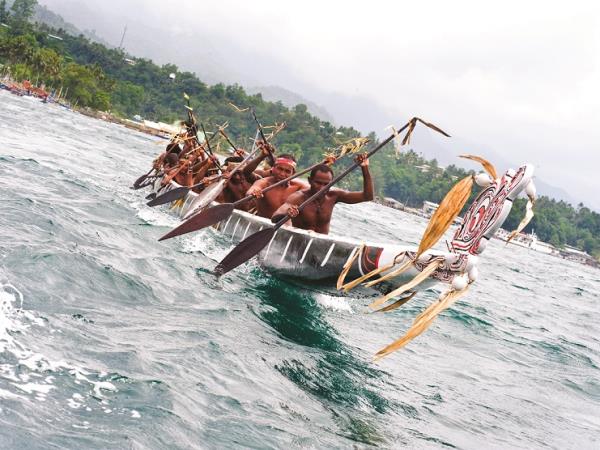 Unique small-group cultural tour to Papua New Guinea
From £5895 12 days including domestic flights only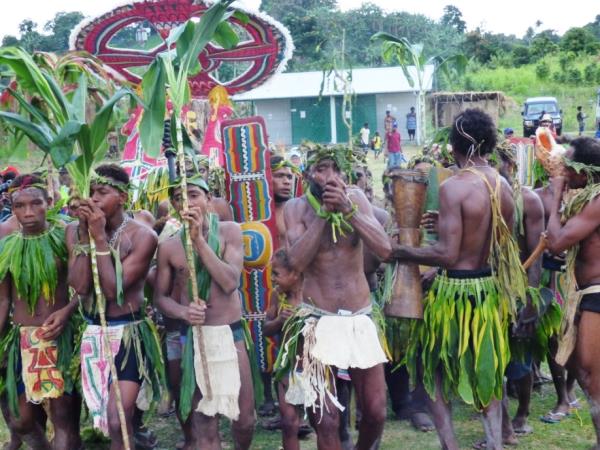 A small-group adventure tour to Papua New Guinea
From £6845 19 days including UK flights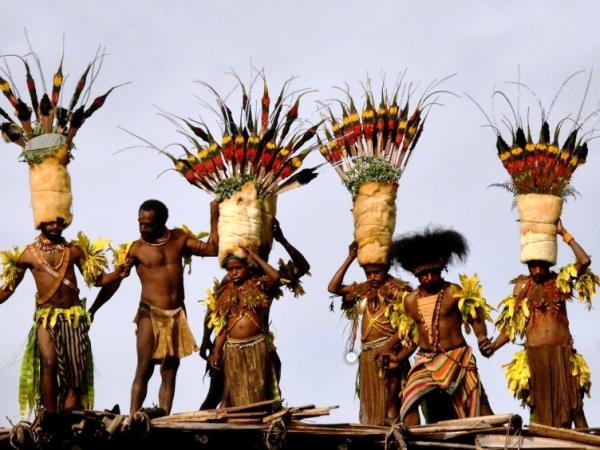 Small group tour to attend the Goroka & Kalam Festivals
From £5435 8 days including domestic flights only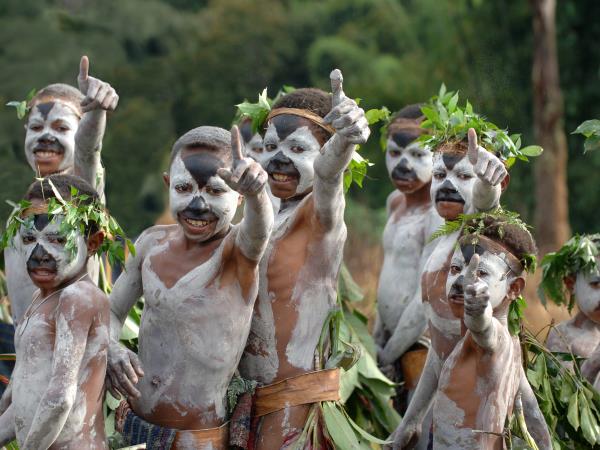 Ancient tribal traditions and azure seas
From £6895 14 days excluding flights