Tanzania family safari & beach holiday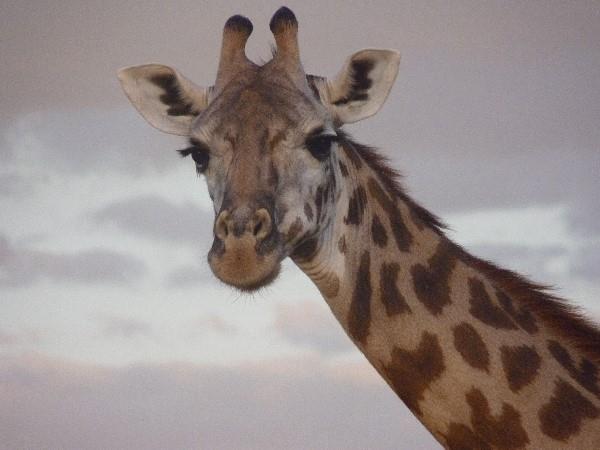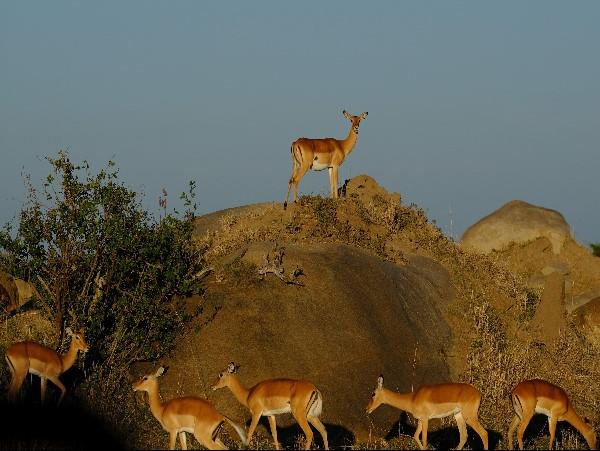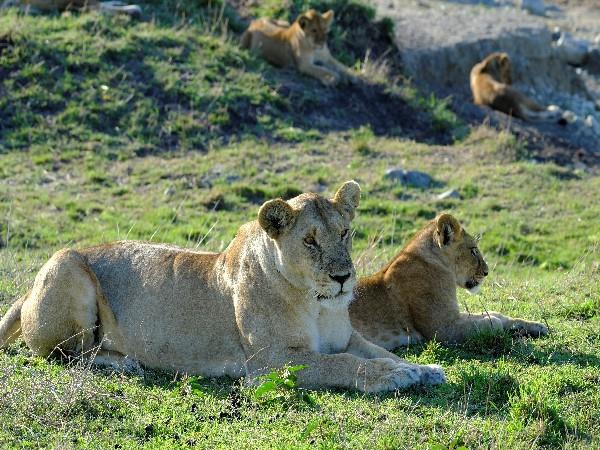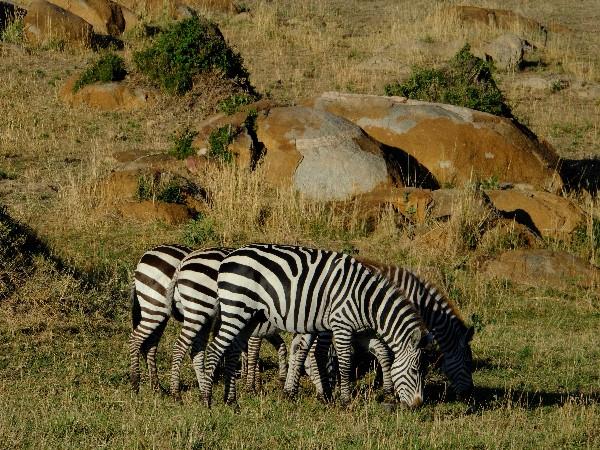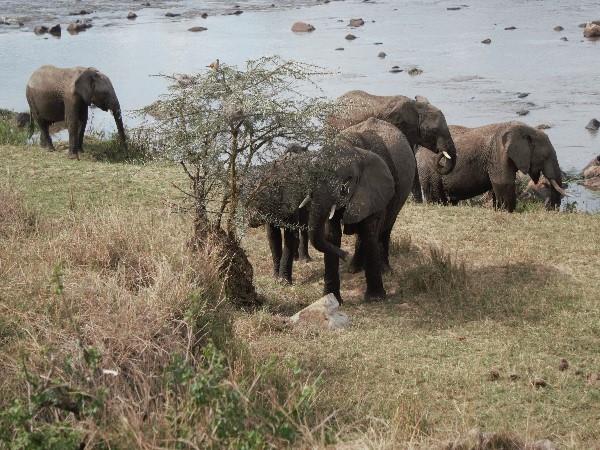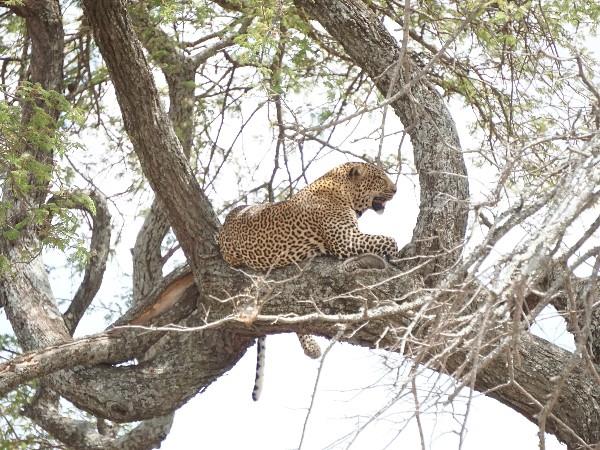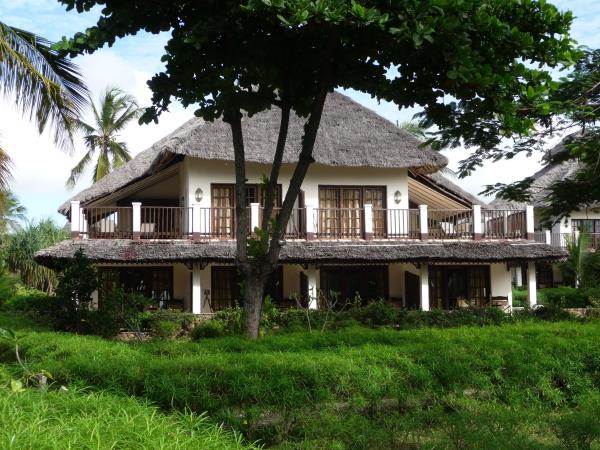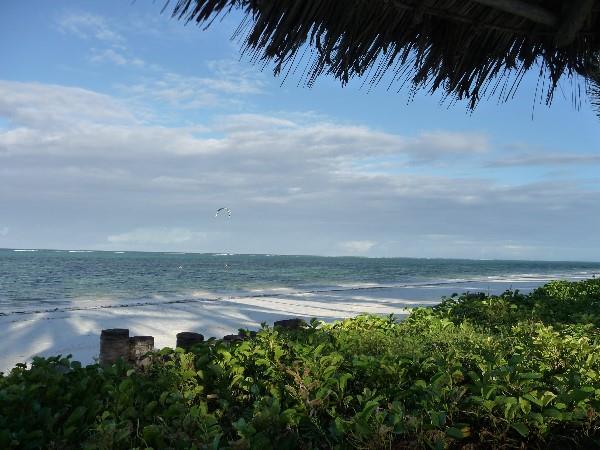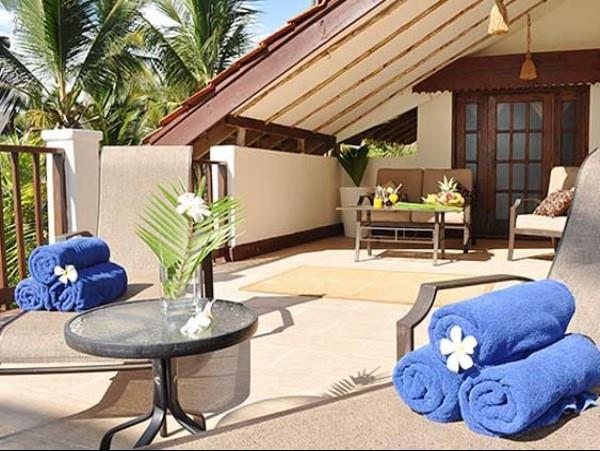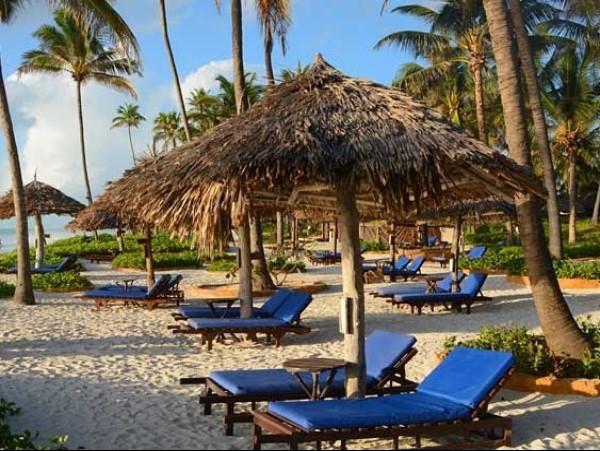 Description of Tanzania family safari & beach holiday
With or without children, this safari and beach holiday gives you the best of both worlds!

Watch a family of elephants visit a waterhole or wildebeest herds as wide as the plains in front of you. You may see a dazzle of zebra or catch a lion at rest at close range. Balance this with a relaxing beach holiday to do as much or as little as you wish! This holiday is tailormade so we can also arrange it exactly as you want.

Animals and beaches both hold an appeal that crosses the generations, which is why we believe this is a great family holiday that can engage and involve every individual. We've used lodges that welcome children (and have pools), but actually they would also suit adults who prefer not to go for the more 'out there' tented camp experience; perhaps those wanting a first safari.

Even for the experience safari goer the excitement the surrounds the start of a game drive doesn't decrease. Now imagine seeing that for the first time, or through the eyes of children! The wonderment at watching wild animals at close range is key component of a safari, and on this holiday, you have several days to experience these thrills and emotions. With your own driver and vehicle, you venture into some of Tanzania's best-known game parks: Tarangire, Serengeti and the Ngorongoro Crater for an unforgettable safari.

The second half of your holiday is on the magical island of Zanzibar, and we
have chosen the Breezes Beach Club for you. This hotel has something for every age, from a beautiful beach to the range of water sports, choices of restaurant, spa facilities, lovely swimming pool and a great choice of rooms. It's all pleasantly low key, with the emphasis very much on relaxation. If you would like to have an even quieter stay on the beach, then why not try a beautiful 2 bed family house at The Tides Lodge with a private sunbathing area in front of cottage. All you need to do is enjoy!
Price information
Departure information
This trip can be arranged at any time to suit you and can be adapted to your requirements as necessary
Holiday information
Dietary requirements:
We can cater for vegetarian and vegan diets.
Responsible Travel
As the pioneers of responsible tourism, we've screened this (and every) holiday so that you can travel knowing it will help support the places and people that you visit, and the planet. Read how below.
Planet
The company that organises this holiday is a multi-award-winning responsible travel company. They try to ensure that nothing they do at home (in UK) or abroad compromises the environment or wildlife or exploits people. They believe in ensuring that travellers are well-informed, as an informed traveller tends to be a more respectful and sensitive traveller. They also believe in giving back to the country, people wildlife and environments which are affected by tourism. Tanzania as a country, brought into law that single use plastic bags will be banned as of June 2019 and that producers and suppliers must dispose of their stock responsibly by that date.

In Tanzania, this holiday is operated by an award-winning ground operator who promote responsible travel at the highest level. They are leaders in the development of some of the most notable and enduring positive social and environmental impacts on Kilimanjaro and other mountains and wild places in Tanzania, as well as in Arusha where they are based. These positive impacts include the following:

They have establishment and continued development of the Arusha Bicycle Centre, a social enterprise opened in August 2015 to promote the growth of the bicycle in Arusha as a means of transport and sport. They've already sold over 2,000 bikes in 2016 from the bike centre, located next to their office in Arusha. All of the profits of this endeavour go to the growth and development of competitive cycling in Tanzania. They are passionate about social investment, green transport and likewise about the development of competitive sport in Tanzania.

Leave No Trace environmental ethics – Leave no trace is a motto they take seriously; all the guides and core crew are trained on these principles as laid out by the Centre for Outdoor Ethics. Leave No Trace provides research, education and initiatives so every person who ventures outside can protect and enjoy our world responsibly. They have 7 principles in relation to leaving the areas as you find them, minimising camp fire impact, respecting nature around you, correct waste disposal. All in all, plan, prepare and be considerate in your actions to the environment as a whole.

They train their staff in sustainability practices, buy sustainable charcoal made from discarded coconut husks and recycle their waste. They look for creative ways to protect the environment and be eco-friendly while maintaining high levels of comfort for our guests.

Breezes Beach Club and Spa use solar water heating systems. This minimises their carbon footprint. They have a state-of-the-art sewage treatment plant, where black and grey waters are recycled and used for irrigation and have implemented water saving initiatives, which include the reuse of linen and towels as well as the installation of low-flow faucets and showerheads.

The Zanzibar Collection has pledged to abolish one-way plastic across its properties as far as possible. At present all lunch boxes have been replaced with cardboard boxes, all plastic straws have been phased out and take-away glasses and cups are replaced with paper cups. The Zanzibar Collection favours drinks bottled in glass. Drinking water is unfortunately not available in glass bottles but it is served in carafes refilled from recyclables water containers. The company is committed to finding suitable alternatives to the bottled water in the mini bar fridges. The plastic bottles which are still used are recycled as flower pots in our nursery garden and are also used as construction material for sheds and other back of house structures.

By eating locally and seasonally, the fruits and vegetables served in the hotel are diverse. This also reduces air miles on some items. By using local produce, this has led to a to more sustainable and healthier offering to its guests and creates opportunities for them to experience a greater connection to the area through the provision of local dishes.

As part of our commitment to the environment we have a programme to plant trees in Tanzania, Malawi, Peru etc. through the company's foundation. This was set up to help alleviate poverty, conserve endangered wildlife, and protect earth's environmental diversity for the benefit of us all. All the projects have a link with tourism in some way, and many benefit the wider world as well as local people, through conserving areas of natural beauty. We don't just look overseas when considering the environment, even at the office the team planted tress in the fields surrounding the buildings to celebrate the company's 21st birthday in 2019.

As a company we think about our partners overseas carefully. The company ethos is to use properties around the globe that have a similar ethical stance to ourselves. If they can use local suppliers for their provisions, be it food or furnishings then they do, and all offer a variety of menus including vegetarian and vegan/plant-based options. Our partners support the use of solar/renewable energies, and many are looking at ways of switching their current supplies to more eco-friendly options in order to be more efficient. The use of solar, water and air are options in use or being explored, as well as grey water run offs. Energy efficient appliances and practices, card operated in room lighting, low energy bulbs, and a change in laundry practices, are all in operation, and show just a few of the initiatives used. Our partners also use local staff within their properties. Many live on-site in seasonal properties for example reducing the travel emissions of the company, many come from the local villages and communities surrounding the properties. This includes everyone from house keeping to management and the guides that are from the locale.

Due to the nature of the holidays provided by the company, it is impossible to eliminate all flights but where possible we use the minimum flight hours an itinerary can operate with. The packages we have on offer include rail portions in some areas, which keep emissions low, many walking options and shared transportation.




For every person that travels with the company, it plants trees through The Travel Forest initiative. Depending on where they plant and the requirement of the specific area, they plant either indigenous trees or a mix of indigenous and non-native species. Planting non-native seedlings may seem counter-intuitive but doing this can often help any remaining indigenous forest from being cut down (e.g. for fuel) as some non-native trees grow much more quickly than indigenous types. They particularly aim to save ancient or older indigenous forest, through offering an alternative option for fuel requirements of local communities. In addition to this benefit, their Travel Forest initiative helps with such things as planting for water-course retention, soil erosion, shade and even food – all depending on what is planted and where. They have planted almost 100,000 trees to date in various degraded locations including the Andean mountains in Peru, northern Tanzania and Malawi. This has always been done in conjunction with the local communities who plant and then tend the seedlings. Trees are far more important to the health of this planet (and us) than many people imagine. This global Travel Forest initiative can and does make a big difference.

The UK head office has a good policy of recycling, reducing and re-using (electricity, paper, plastic etc). They also buy only fair-trade goods such as tea, coffee, and use biodegradable detergents etc. They also make a point of buying only top eco-rated equipment (e.g. monitors).
People
In terms of information, all travellers are given guidelines on Travelling with Respect, which includes advice on cultural aspects of your travels as well as protecting the environment. For any community-owned or run project, they also have a Community Tourism Information sheet for travellers to help explain how to get the best from the experience, and what to expect (good and bad). For trekkers, the company have a Porter Policy in place, a copy of which is given to clients. They also have a Responsible Wildlife Viewing guide too. For anything more specific, e.g. rules about visiting gorillas, this information is also given to clients. In addition, they offer more information about the native people and cultures in a destination country, which all adds to a traveller being more aware.

The company works with partners on the ground in each destination, and only uses local guides. They also primarily promote locally-owned services (hotels etc). They have eco-rated about 300 properties worldwide which they work with closely, so they are very clear which accommodations have good environmental and social responsibility credentials. This information is used to ensure that any traveller wanting to ensure they are really making a difference, can choose between one property and another on eco-issues.

Our partner for this holiday is no different. Not only are their programmes designed to protect the environment, but they have programmes such as the Porters Project. They have a close collaboration with KPAP (the Kilimanjaro Porters Assistance Project), where they have been the catalyst and central protagonist in making ethical porter treatment standards take hold on Mount Kilimanjaro. Their work with KPAP has 'trailblazed' the way as the leading example of porter treatment standards on Kili by practicing fair working conditions, honesty and transparency. Eight years later, they are the recognized leader in creating and affecting change in revolutionizing how Kilimanjaro porters are chosen, outfitted, treated, paid and tipped. Also, they take training, education and skills development seriously, and they are developing leaders with responsible travel. The guides and management are trained and certified as Wilderness First Responders, Leave No Trace mentors, and stand-out members of their communities. The company's dedication to develop responsible leaders and professionals is well-documented and a daily commitment they make. Their staff are amongst the best-paid in the tourism industry in Tanzania, and they are trained, encouraged, and incentivized to hold themselves to the highest standards of professionalism and leadership.

Breezes Beach Club and Spa from the Zanzibar Collection decided to employ local people to work in the hotel from the outset. To date, 90% of the workforce throughout the entire Zanzibar Collection of hotels come from the local villages - from Zanzibar and Tanzania. Employment opportunities are always offered first to those living in the area.

The Zanzibar Collection is heavily involved with the local community and its support has led to the building of a Maternity and Neo Natal Clinic in the local village and it also provides much needed medical supplies. They actively encourage their guests to visit the local village of Bwejuu and discover how it supports the community through education, healthcare and clean water.
The Zanzibar Collection was the first to bring electricity to this area of the island. Through their persistence, the introduction of electricity changed this area enormously as it allowed the developments of roads and overall infrastructure, which lead to consistent employment and income.

Many of the artefacts and beautiful furniture that is seen in the hotels across The Zanzibar Collection are handcrafted by local craftsmen and women celebrating traditions and skills that have been passed from generation to generation. Sourcing items locally rather than from abroad, provides much-needed income to the local community. Many items are reclaimed, adhering to the policies of reduce, reuse, recycle rather than purchasing new.

The company backs a charity with funds and administration. This is a registered UK charity whose principle aim is to relieve the poverty of indigenous communities in areas outside of the UK which are affected by tourism. The charity backs poverty alleviation, education, cultural preservation and conservation projects within these regions. It has backed schools, clinics, micro-business projects and more. It is a charity we encourage our travellers to donate to if they would like to give something back.
Popular similar holidays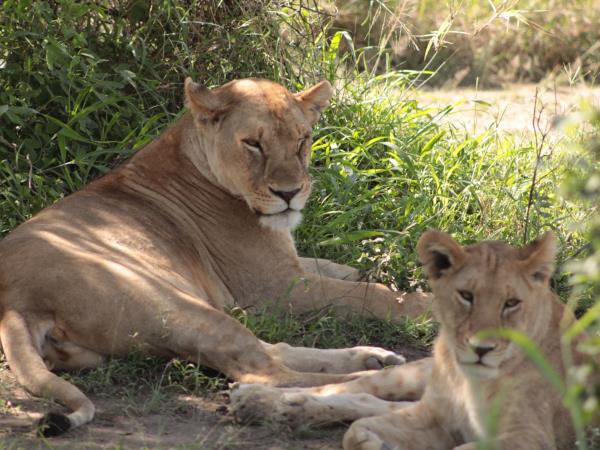 From US $4300 8 days excluding flights
A family friendly tour of the highlights of Tanzania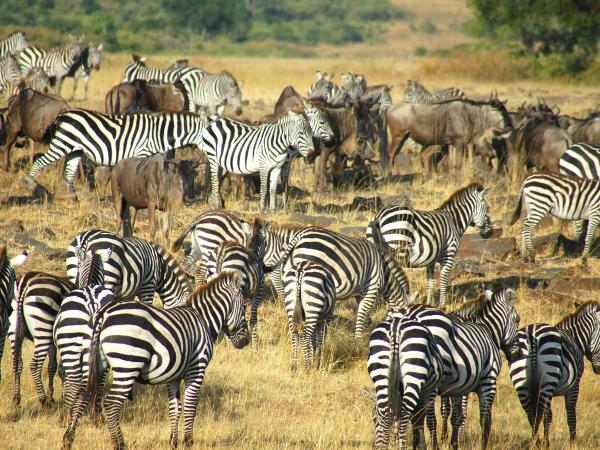 From £3500 - £5000 13 days excluding flights
A family holiday for all ages including the best of Tanzania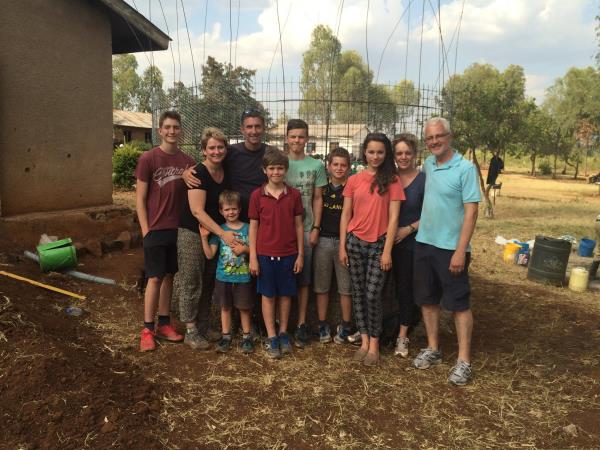 From £500 14 days excluding flights
Memorable family holiday which makes a difference