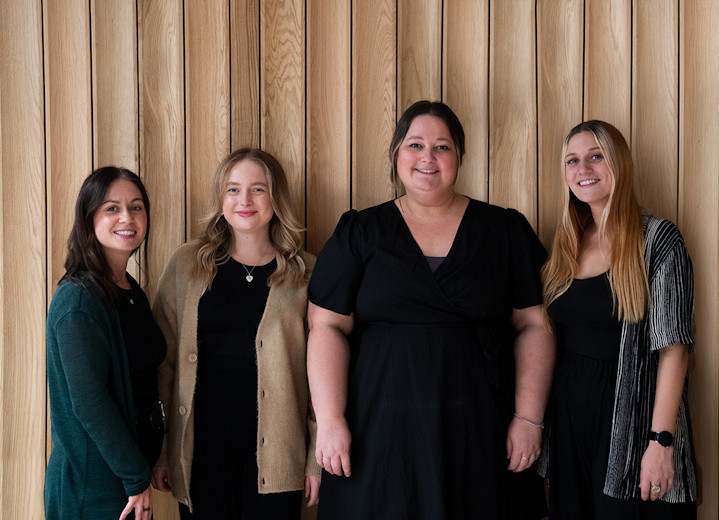 SINGLE USE PLASTIC-FREE:
As people who spend a lot of our time in the wilderness and the sea, we are very saddened when we see plastic rubbish polluting beautiful beaches or harming wild life. We do many activities every year cleaning beaches and picking floating plastic from the sea. Therefore, we are very conscious of our use of plastic. Whenever we land to make camp on our expeditions, we make sure to take with us and dispose of any rubbish that we find in these places. At present, plastic represent a nasty pollutant, a harmful trap for wildlife and reduces the enjoyment people can get out of beautiful places. Therefore, to ensure a good future as a company, we need to provide a clean, safe and plastic-free environment.
PRESERVING FOOD:
For our major expeditions we prepare a lot of our food before the trip. Not all of it as we do want to shop local and contribute to the local economy, but we shop, cook, dehydrate & pack a good proportion of our meals. This approach, not only enables us to serve good, nutritious and tasty meals during expeditions, but also completely reduce the amount of packaging rubbish that we deal with in remote locations. For example a meals for 8 people with tomato sauce, soya mince, and pasta would produce a lot of tins (that have a coating of plastic inside), packaging for the soya and all of the other ingredients used in the sauce and the pasta. With out approach, we only have one bag. This approach multiplied by 20 meals saves in a very large amount of packaging left in the arctic where rubbish disposal by the villages is not very developed. This approach also reduces the amount of gas needed to cook.
BAGS:
We do not provide bags but we do encourage our visitors to bring their own bags.
STRAWS:
We do not provide any straws and constantly encourage local business not use straws.
WATER BOTTLES:
In Greenland, where we can find clean water running in streams, we provide our clients with 10 and 5 ltrs bladders to store and carry water. The result of this is that we do not use any plastic water bottles. Also our bladders get re-used year on year. On a single trip, this approach saves a minimum of 200 bottles per trip. That is a minimum of 400 bottles on our two yearly trips.
RUBBISH:
We run many beach clean ups every year and as kayakers, we have a great opportunity to pick up floating plastic from the sea which we do on a regular basis. This includes a lot of fishing materials such as lines and even large nets. As we visit some remote environment such as Greenland, we have in place a rubbish disposal policy that we share with our clients prior to the trip. We discuss the policy with them to see if we can update it and get their buy-in. Our aim is to leave as little trace of our visit as possible.
EDUCATION:
Prior to some of our trips, we do training meetings. These do involve going over our rubbish disposal policy. For all trips we discourage the use of wet wipes and share alternatives with our clients. For Greenland, we have put together a poop disposal policy after speaking to many people that have experience in the acrtic. Organic matter decays very slowly in this environment and we certainly don't want to make a bigger mess by leaving bits of unsightly loo roll or wet wipes that will be there for the next 50 years. So we propose that clients poop on a stone that can be thrown into the sea. For wiping, we use micro fibre cloths that get washed with environmentally friendly soaps. A second - and differently coloured! - micro fibre cloth is used for body washing. That does away with the wet wipes.
Responsible tourism
Responsible tourism: Greenland sea kayaking tour
Environment
During our trip, we will be resupplying bottled water with water from natural streams and using water bladders to store our water. This means that we will cut out the use of over 180 plastic bottles.
Greenland is very remote and despite being a huge landmass, it is only inhabited by 56,000 people. It still has basic facilities for treating waste and rubbish. Therefore, we have created our own method to dispose of our rubbish aiming to create a minimum impact on the environment. Among the documentation we will give you, are our rubbish and waste disposal instructions. It will cover everything from plastics and tins to toiletries. You will be asked to carry your own rubbish until such time we can dispose of it properly. Group rubbish, we take it in turns to carry.
Greenland has produced very strong people that have been able not only to live but also thrive in an environment which can be very challenging. Survival has always depended on what the environment has to give which means hunting from small animals to large mammals. Now a days, these traditions continue and are closely monitored with quotas. Tourism can have a very positive impact by demonstrating that wildlife is one of the key reasons for visiting Greenland. In this way, our tour contributes to encouraging the preservation of wildlife.
Community
We collaborate with a French/Greenlandic family in the small village of Oqaatsut. This settlement is the last one for many miles and there are only 24 people living there. In this remoteness, the communities pull together to work on things like fishing, hunting and more mundane but important tasks such as unloading provisions from boats.
In Oqaatsut, the village has come together to create accommodation for tourists that we will be using. We will also eat at the only restaurant for miles around and enjoy a menu of Greenlandic traditional foods. With our stay, the food we will consume and the other facilities we are hiring from this community, we are helping them to make a living in their village, grow their families and benefit from tourism.
In typical Greenlandic tradition, families used to own large packs of dogs which in winter were used to pull sleds on the sea ice. Many of the sleds have now been replaced by modern motorised ones which means the death of a very important way of life and the vanishing of human knowledge of survival in such extreme environments. With the advent of tourism in these remote communities, the inhabitants are creating new businesses by reviving their traditions and keeping their dogs and sleds.
Popular similar holidays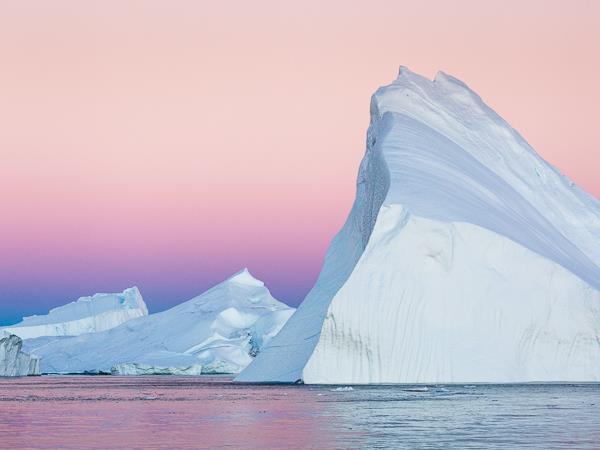 Incredible photographic adventure in stunning West Greenland
From £4250 10 days excluding flights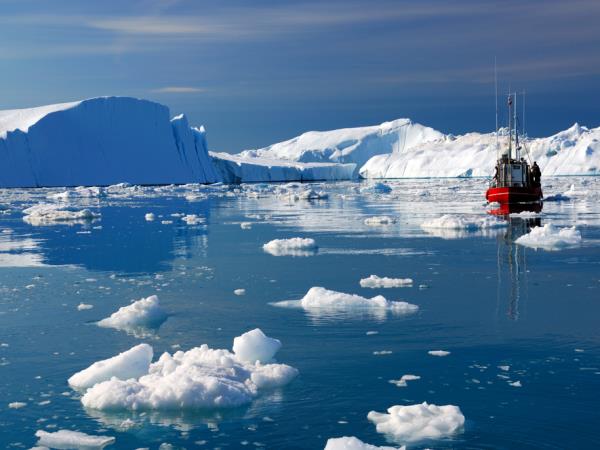 Tailor-made adventure in Greenland
From £2550 5 days including domestic flights only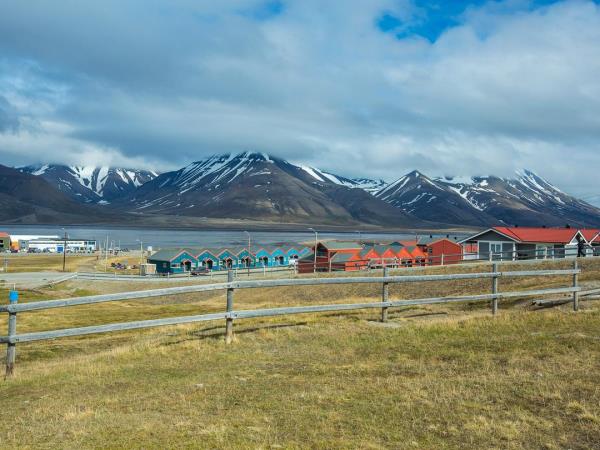 Sail from Spitsbergen to Greenland on an arctic adventure
From £4349 15 days excluding flights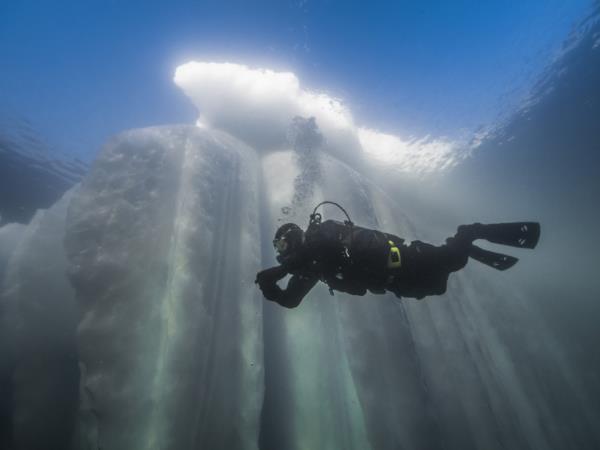 Greenland's dramatic scenery for divers & non-divers alike
From €3250 - €3380 9 days excluding flights