Mountain biking and hiking tour in Spain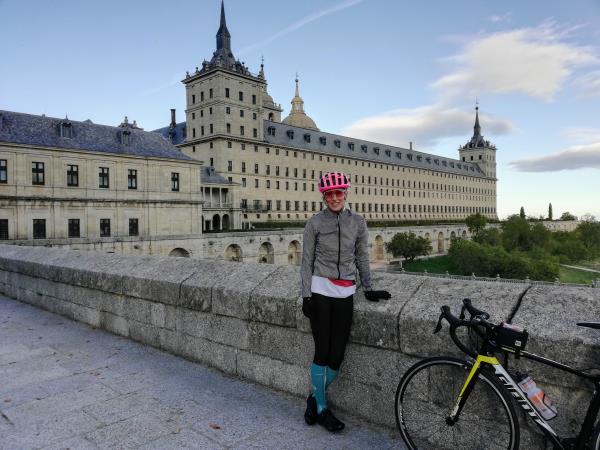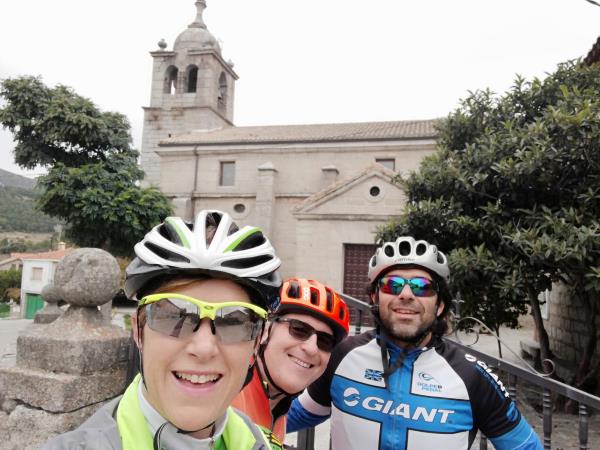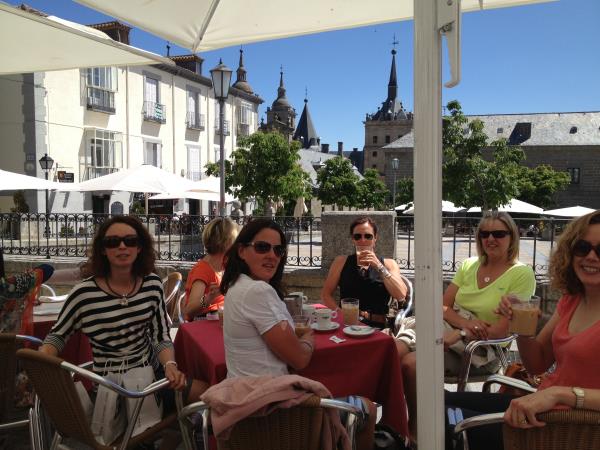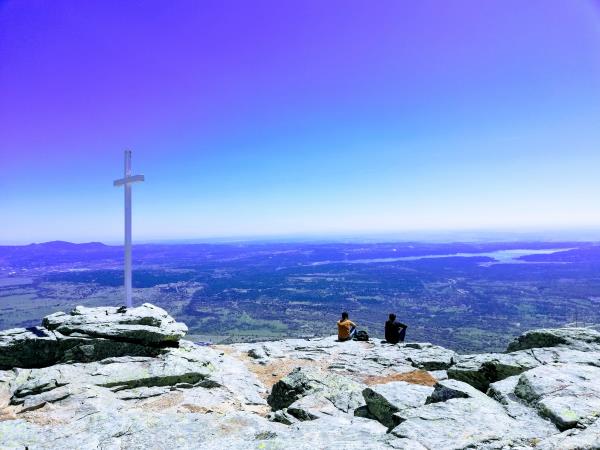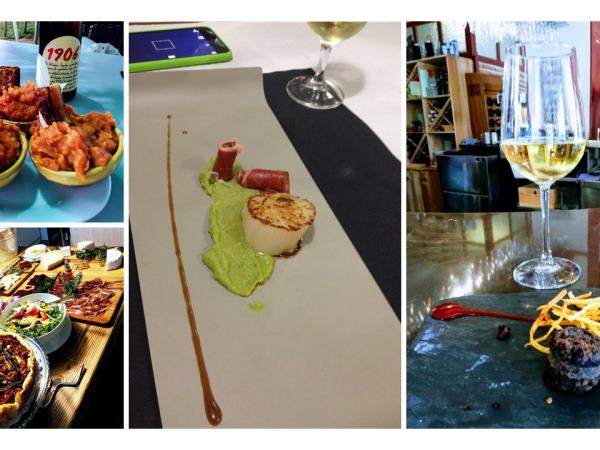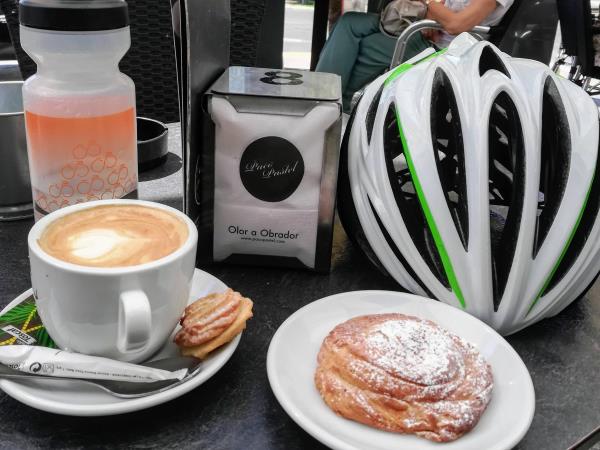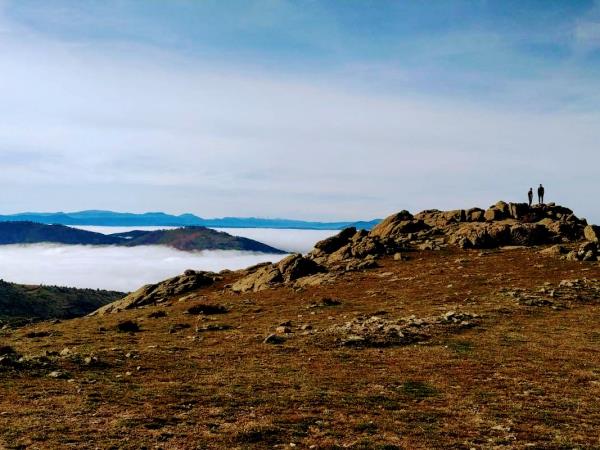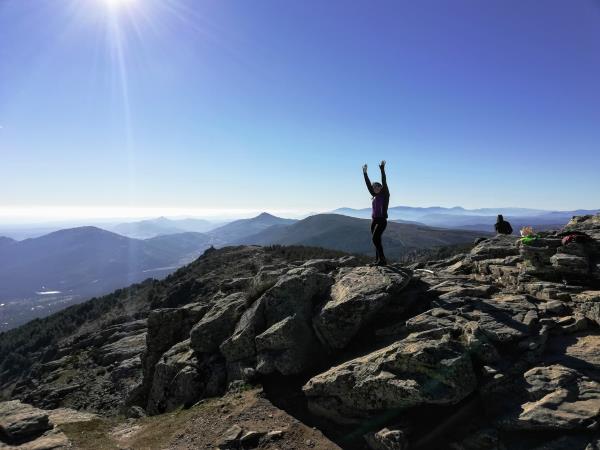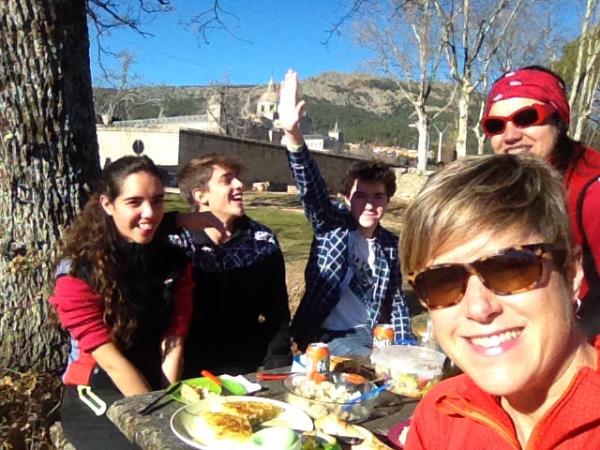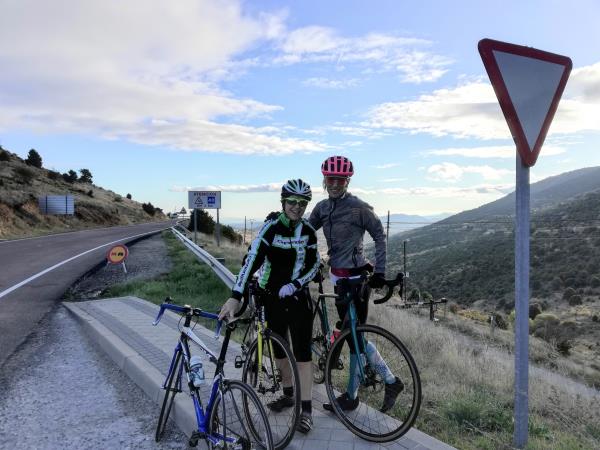 Gastronomy, culture, hiking and epic mountain biking as you join a small group activity tour of Spain's Sierra de Guadarrama.
Cycle the Sierra de Guadarrama
San Lorenzo de El Escorial
6 or 8 day tours available
Gourmet meals from local chefs
Dine at San Lorenzo de El Escorial's top restaurant
Exclusive cycling jersey
Guided visit to Royal Monastery of San Lorenzo de El Escorial
Artisan beer tasting
Hiking in the Guadarrama mountains
Spanish wine tasting & tapas with certified sommelier
Hike in Madrid's only national park
Description of Mountain biking and hiking tour in Spain
Spain's magnificent Sierra de Guadarrama mountain range is an off-the-beaten track cycling paradise, close to Madrid but little travelled except by those in the know.

This exceptional value multi activity tour (virtually everything included except optional bike hire) is a week-long holiday featuring mountain biking, hiking, culture and gourmet cuisine.

Your small group will be based in the town of San Lorenzo de El Escorial, which focuses on a UNESCO-listed monastery built by King Felipe II, just 50 miles from Madrid. Your itinerary includes a private guided tour of one of Spain's most significant Renaissance monuments. Here every evening you'll return to a stylish central hotel to shower then dine on some of the region's most exquisite cuisine, produced by professional chefs from locally sourced ingredients, on one night dining in the town's most renowned restaurant, on another enjoying a session of wine tasting and tapas with a certified sommelier.

The Sierra de Guadarrama is a paradise for cyclists and hikers alike. For cyclists, there are plenty of challenging climbs and some marvellous descents, the fresh scent of pines on the air, and naturally, stunning panoramas. It's an established cycling centre, and you'll need to be a regular cyclist in good fitness to tackle these hills. A souvenir jersey is provided for all participants, and a good quality mountain bike can be hired if you prefer not to bring your own – you will need your own helmet though.

There will also be a couple of days where you're out of the saddle and exploring on foot, with some energetic climbs in the mountains. And, of course, travelling with a guide throughout means you can get a much greater immersion into the local culture too.

The Sierra de Guadarrama, like many rural areas of Europe, is sadly suffering depopulation. Responsible operators work closely with individual local businesses and regional organisations to offer support through tourism. Not only does that mean your holiday will directly benefit local communities, it means that you're going to be assured of a very warm welcome wherever you go.

If you're looking for a Spain activity holiday with a splash of cultural authenticity, then the Sierra de Guadarrama will get your wheels spinning with anticipation.

Itinerary
| | |
| --- | --- |
| Day 1: | 16.00 – 18.00 - Check into your cozy accommodations nestled on a quiet square right in the centre of the historic town of San Lorenzo de El Escorial. Owner Belen and the hotel´s friendly staff will ensure you get settled in before meeting your host for this epic week in her hometown for welcome drinks and a program overview. 18.00 – 20.00 - Whether you have come from nearer or afar, we'll get your trip kick started and get rid of any jet "legs" with a quick leg-stretcher hike and altitude conditioner up to the mid peak of the Penosilla. This is a hike in hike out from the door of your accommodation and is about a 1.5 hr hike. You will get a first glimpse of the beautiful terrain you will be hiking and biking over the next week. You´ll have time to get back, get a quick refresher shower and change if you wish and we´ll be meeting for dinner at the funky gastro bar of Kuatro located on the main square of the historic town for a dinner of tapas and great Spanish wines. Since this is just day one and we have a lot more in store for you, we´ll try to get you back to your accommodation to bed at a decent time so you can start your adventure well rested after your travel day and initiation into an exciting week of exploring this often overlooked gem by foot and bike. |
| Day 2 | You'll start your day with a delicious breakfast of fresh fruit (straight from our orchards here in Spain), wonderful pastries, loads of that good Spanish café con leche, teas or whatever your morning wake up drink is. By 10.00am, you'll be ready to tackle our first adventure: Cycling to the top of the Puerto de Malagón/Alto de Abantos. This is both a local and Pro Vuelta categoria 1 stage classic in the Madrid area. We will do the MTB version and cross the peaks to enjoy some stunning cycling and views. Don´t be fooled, the 15 km climb with 620M gain on this ride is not for the faint of heart – a few short 15% and 17% ramps you may want to rethink the ebike option. No worries, you have all day to do it and you´ll have acquired legitimate Strava/MapMyRide bragging rights! This ride is hosted by our local partners, Trail Souls, and features and open-air tapas and lunch on the trail. Savour the local cuisine prepared in front of you by a local chef while you take in the views with your fellow peloton members! This is what we call Pura Vida in Spanish! This ride will probably leave you ready for a classic Spanish Siesta – go for it! Give you legs and body a good rest at your beautiful accommodations, have some down time or enjoy a drink on the many terrazas to celebrate your great achievement. You´ll be getting ready by 21.00 for some well-deserved sustenance but it's more than that – it's a real gastronomical discovery at Vesta started by a local chef who apprenticed under René Redzepi of Noma. Believe me, no matter how tired you might feel, you will not fall asleep in these plates! |
| Day 3: | Today, after a restorative night´s sleep and a delicious breakfast, we´ll meet at our stipulated morning time of 10.00am and work on flushing some of that lactic acid that may have accumulated in your legs with a classic hike fit for a king – literally. La Herrería, Las Machotas y el Pico del Fraile. On this his 4-5 hour hike, we will hike the two peaks that rise up behind the Monastery and see the granite "chair" from which King Felipe II observed the construction of the Monastery. Today is a more leisurely day – you'll be able to enjoy the holm oak, oak, pine and beech woodlands that surround this Royal Site and enjoy a gourmet packed lunch as you take in the striking views. After a leisurely walk back to your accommodations, you can enjoy some free time to just relax, explore the town, do some shopping or enjoy one of the lively terrazas for a post hike café or refreshment. Today, your evening gourmet experience will take you on a sensory tour of Spain; a wine tour and tasting with a certified Sommelier. You will explore many of the unknown wine producing regions of Spain (there are so many!) and also get to taste a wide variety of types of wines elaborated in Spain. You will learn more about the world's number one grape grower and producer of the most varieties of wine and how its varied geography and climate gives way to so many distinct and recognised wine regions. This event will take you through different types of Spanish wines, native grape varieties with tapas/dishes to accompany your tasting experience. You will have some fun taking the time to really dive into the different phases of wine tasting allowing you to focus on the different sensorial experience during each phase. You may be surprised at your innate capacity to recognise distinctive tastes and smells. |
| Day 4: | Today we are back on the bike after a kick-start breakfast. Today, our partner, Trail Souls, has a ride prepared for you that takes you over to explore another part of the Sierra de Guadarrama, near Los Molinos. We will depart for a short van ride to our starting point in Los Molinos. This ride will be a more leisurely meander over the trails that join the mountain towns and villages that dot this spectacular sierra. But…fear not, you will have earned a well-deserved lunch – this time with an artisan beer tasting - at the Taller de la Cerveza. Who says Spaniards only make good wine? You will enjoy the local flavor of this hot spot here in the Madrid Sierra and their wonderful artisan brews. After transferring you back to San Lorenzo de El Escorial you will have some time to rest and meander around the town and maybe explore the outskirts and the gardens of the Monastery built by king Felipe II, the fiercely religious, war hungry and austere Catholic king who was also responsible for building the Spanish Armada depleting Spain of its once lush forest land. Tonight, we have our gastronomical highlight – a fine dining and wine experience at Michelin Star restaurant Montia. Some describe the experience as taking a bite out of the Sierra de Madrid. This give you a graphic idea of how chefs Luis and Daniel have carefully sourced and curated their produce and products to create a sublime yet sensational sensorial journey across this region rich in small, free range farmed livestock giving way to exquisite meats, cheeses and vegetables grown in this varied climate and terrain. |
| Day 5: | This is another day to kick off your cycling shoes and step into your hiking boots to hike Mount Abantos and enjoy the stunning scenery up this epic and classic in the Guadarrama mountains arriving to 1776m at the peak – you will feel like you are on top of the world. Indulge your senses in the fragrant pine forest that will give way to stunning views of the entire mountain range, El Escorial, Madrid and beyond. We will take the time to enjoy a relaxed gourmet picnic lunch and hang out on this summit perch and watch as the crazy world below us goes about its frenetic daily life. Oohhhmmm….just what you needed to recharge your body and soul. You will enjoy a private tour of the Monastery of San Lorenzo de El Escorial and learn about the building of this massive UNESCO marvel, built stone by stone, of granite quarried out of the surrounding mountains. You will gain some insight into this interesting and decisive moment in history – the height of the Catholic Kings, the relocation of the Crown and Courts to San Lorenzo de El Escorial, the rise and fall of the Spanish Armada and the start of the slow decline of the Spanish empire. When we slow things down, you´ll be surprised at how some of life´s simple pleasures take on a new vibrancy and new intensity. A great state of mind to meet Paula and enjoy our next wine and culinary discovery. Paula, a fellow sommelier, runs a very select and successful wine bar, Le Petit Verdot, that features only organic, non-sulfated and filtered wines. This takes wine tasting to a whole new level and I can pretty much guarantee that Paula´s wines selection will be a totally new discovery for you. |
| Day 6: | Today you are back on the bike for your last ride in the company of Trail Souls. We will do yet another classic across the peaks of Puerto de los Leones and follow the mountain tracks across the peaks to Puerto de Malagón for a sweet decent this time, back into San Lorenzo de El Escorial. This tough climb will leave your hungry for some more carefully prepared on the spot tapas and dishes from your Trails Souls chef who understands the appetite cyclists build up. The meal will be enjoyed in the scenic surrounds of your ride as you again take advantage of being "above" the frantic world below. After today´s ride you will probably be ready for a Spanish siesta. What a great idea – you certainly deserve it. For those who still haven´t had enough excitement or want to celebrate the day´s achievements, those animated local terraces await you just footsteps from your accommodations. Maybe you would like to get in a bit of shopping, we will have a map of some of the great places for you to purchase Spanish fashion, jewelry, art, leather goods and shoes, delicacies, wines, cycling goods, souvenir and other curiosities. The great part is that it is all local and you will be supporting the local businesses that sometimes struggle during the off season. Tonight, your taste buds will be in for a different treat – you will be eating at the very first and original Japanese restaurant in San Lorenzo de El Escorial, Yamaoka. Yamaoka and his restaurants (some now run by other Japanese locals, brought direct from Japan by Yamaoka) are true institutions. Yamaoka is a successful artist by profession; however, I maintain that his restaurant or taberna is his most significant work of art. When Japanese cuisine was practically unknown in Madrid, people would come to El Escorial in search of Yamaoka´s sushi, norimaki, and teriyakis. You will be amazed at the variety and quality of dishes turned out by this eclectic local. |
| Day 7: | The week is starting to wind up, but we still have some surprises in store for you. Today we will end with a hike over into Madrid´s only National Park and across the Navacerrada/Bola del Mundo peaks – amongst the highest ones in the Sierra de Guadarrama and location of Madrid´s only ski station. Yes, we do, at some point in the winter, get enough snow to ski here – despite global warming. We will transfer to Cercedilla where we will take the mountain train up to Cotos. From there we will hike these epic peaks back towards Navacerrada enjoying the view and these beautiful surroundings. On this 4-5 hour hike you will enjoy another leisurely gourmet picnic lunch along the way and bask in these stunning mountains full of towering scotch and native balsain pines and who knows, we may run across an Ibex (native mountain goat) in our travels. From Navacerrada you will take the mountain train back down to Cercedilla where you will be transferred back to your accommodation in San Lorenzo de El Escorial. You will have some time to rest up, get in some last-minute shopping, or take in those last moments on a terraza in the central plaza enjoying a refreshment while admiring the domes of the monastery with the mountains as a backdrop. This is pretty close to heaven as we can get on earth. You have had an action-packed week but lots of time to connect with the outdoors, people, the culture, the cuisine; will your senses – all 7 of them. But it is not over yet – get ready for one more gastronomical experience that will send you off with your taste buds tingling. We´ll take you to another well-established institution on the dining scene in El Escorial, El Horizontal. We will ensure, however, that you are still vertical when you leave??. Nestled up on the side of the mountain surrounded by peaceful greenery, this used to be a traditional Spanish menedero (the traditional Spanish version of a snack bar – but the Spanish experience gets lost in this English translation) for those on weekend excursions in these mountains. El Horizontal is anything but a snack bar today even though it stills maintain a snacks or tapas menu for those looking for lighter fare. A recent participant in a Spanish Restaurant competition TV show, your will not be disappointed by this exquisite culinary experience of some of Spain´s finest traditional dishes. |
| Day 8: | After another delightful breakfast it will be time to pack up and say farewell to your home away from home for the past 8 days. You will have soaked up the local culture, history, food, wine, Spanish sun and maybe even a few Spanish words. You will have made new acquaintances and have got to know some of the locals. You will have gotten to know a different Spain – off the beaten track and away from mass tourist hustle and bustle. You will have had an intimate view of an authentic Spain – one that will leave you curious to discover more. |
Price information
Check dates
For departure dates contact us on
01273 823 700
Responsible Travel
As the pioneers of responsible tourism, we've screened this (and every) holiday so that you can travel knowing it will help support the places and people that you visit, and the planet. Read how below.
Planet
In most of Spain, we are already keenly aware of the need to conserve water. The establishments we work with have water conservation practices that guests are encouraged to support. When tours start, we brief guests on the "whys" of these practices. We also encourage the use of reusable drinking bottles, which most cyclists and hikers already use. We provide any to guests if necessary.

The trails we will hike and cycle are established and approved trails. We do not encourage or support any "off-piste" activities. Guests will be reminded to be respectful of any wildlife in the area and also to ensure they gather any rubbish that they may generate along the way. We normally stop for organised lunches either at local restaurants or using local chefs to cater outdoors taking full responsibility for ensuring the area is properly cleaned up after use. We try to seriously limit the use of plastics and prewrapped foods by having as many snacks as possible at local cafes. We use reusable containers for on-route snacks.

98 per cent of our communication and marketing materials are digital. We produce a very limited number of 1-page leaflets for those not so digitally inclined otherwise we run a paperless operation.

As cyclists and hikers, we are committed to a different type of travel; one that uses our legs/feet to get us around and discover places. All the same, we take this a step further as we stage our trips in the centre of the towns and villages so once people arrive, they will only be using their feet or legs to start their tours, visit the town or villages, go to nearby restaurants, shops and cafes. If we do need to move people because a starting point or a visit is further afield, we do so by carpooling; using one or two vehicles to move the group from point A to point B.
People
Our tours support of local businesses and community is at the heart of our DNA. Our goal is to promote these cycling and hiking paradises we have discovered for our tours, in a sustainable, responsible way, supporting the local community and businesses of these rural areas we have come to know and love. We understand that depopulation is a modern threat in these areas. Many of the people we partner with, are young entrepreneurs who have taken the risk and made a choice to carve out their livelihood in these areas. Our tours become community projects as we involve local businesses; boutique hotels, guides, bike shops, restaurants/local chefs and producers, shops, wineries, historic monuments and cultural attractions. We support actions that help preserve our natural surroundings and consume locally. We act as purveyors of the best and most authentic local experiences. We encourage our guests to shop locally for any souvenirs or gifts by providing a list of places where they can do this and, when possible, supporting locally made products. We proactively promote these businesses and individuals as a part of our ongoing communications and marketing. Our success is their success and vice versa.
Popular similar holidays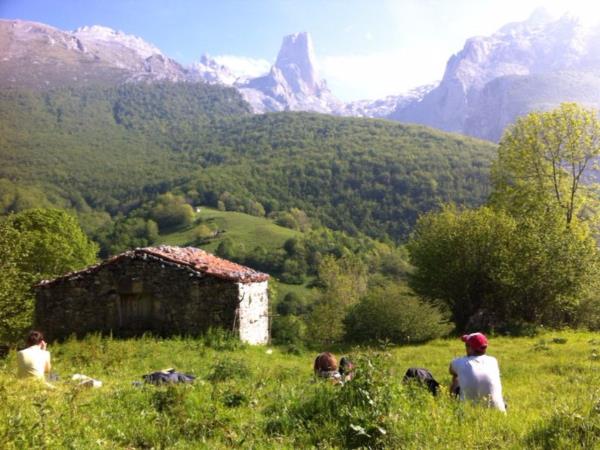 From €735 - €858 7 days excluding flights
Walk and talk on this small group language holiday in Picos de Europa National Park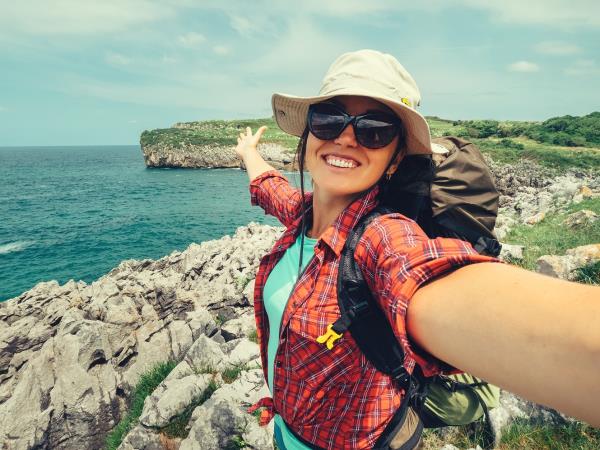 From €739 - €887 8 days excluding flights
Self-guided walking holidays in Catalonia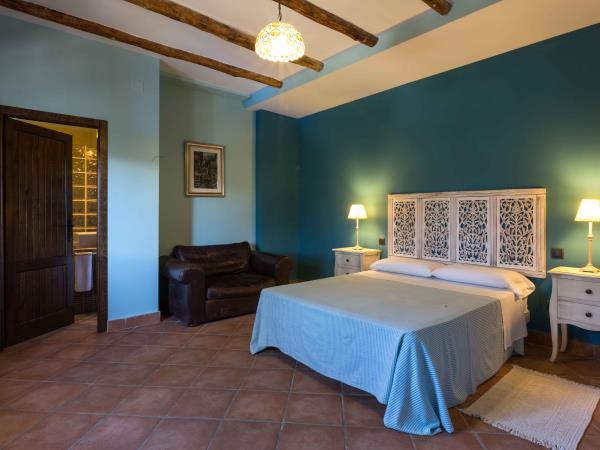 From €285 6 days excluding flights
Self-guided and guided walking in Spanish Lake District