Classic Inca Trail to Machu Picchu trek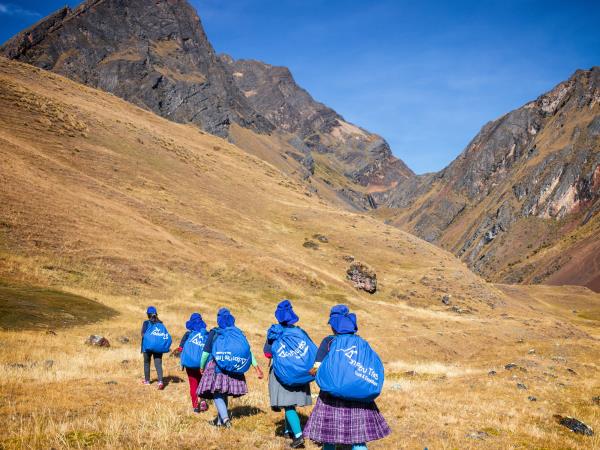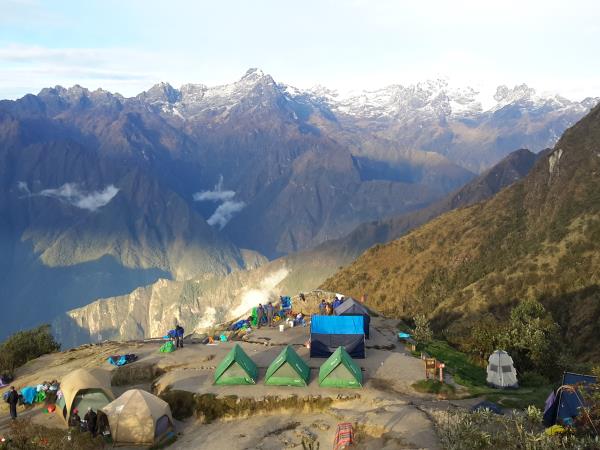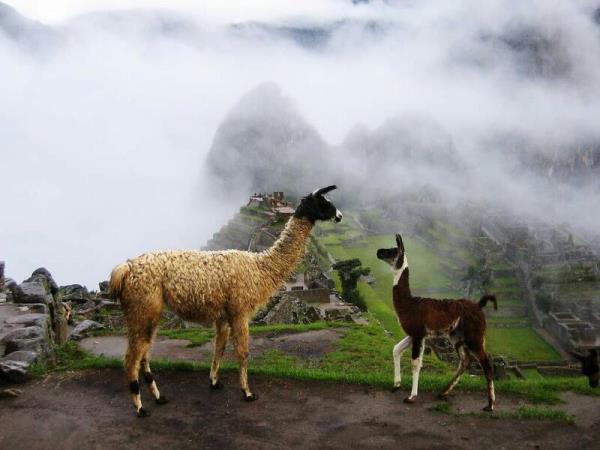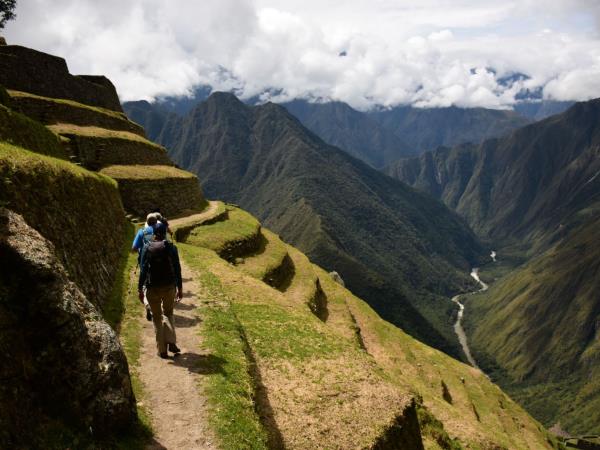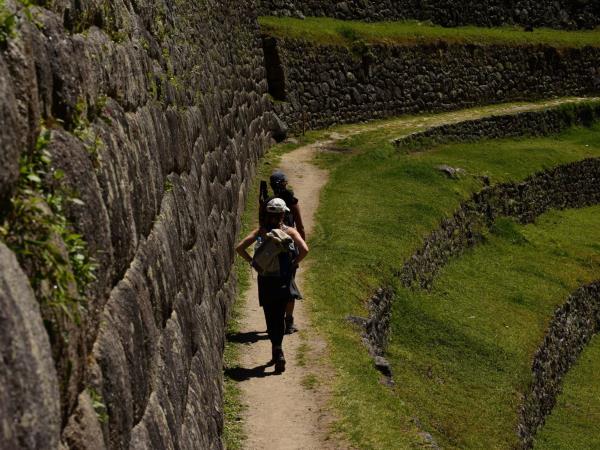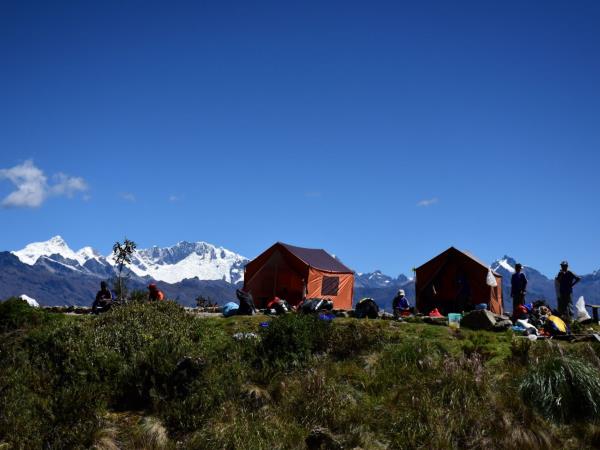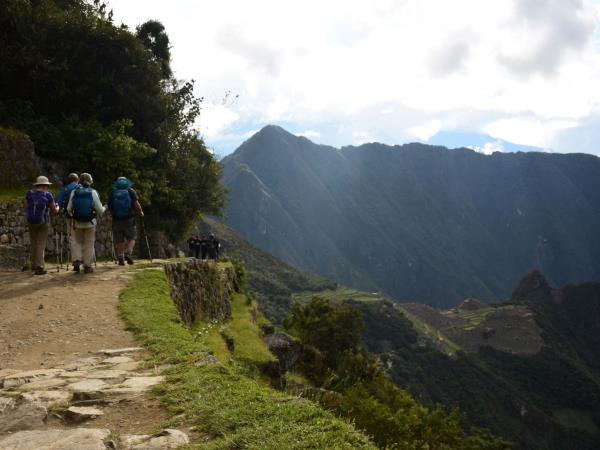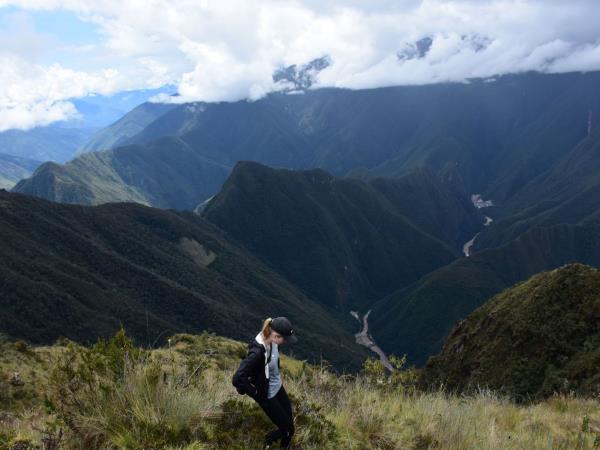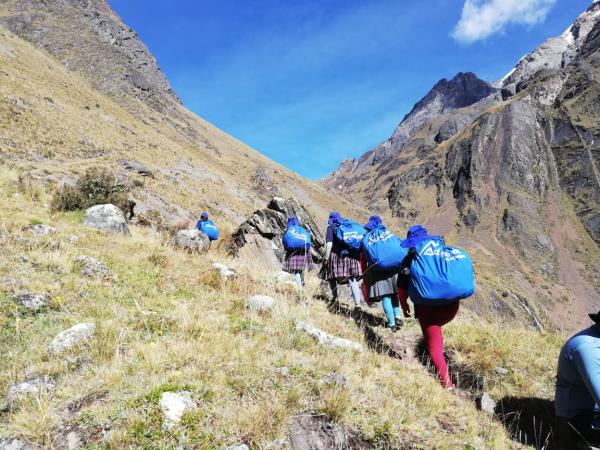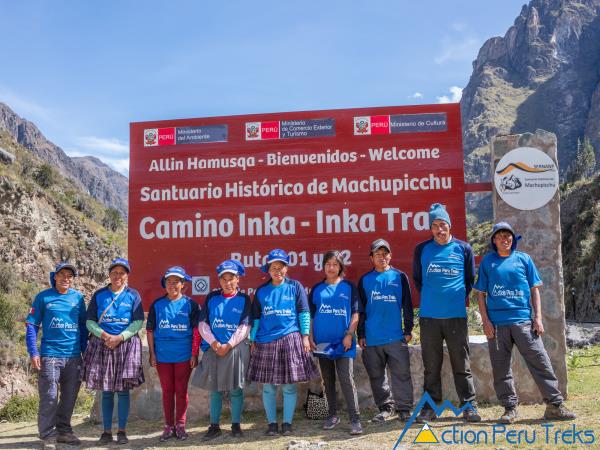 Description of Classic Inca Trail to Machu Picchu trek
Price information
Check dates
For departure dates contact us on
01273 823 700
Responsible Travel
As the pioneers of responsible tourism, we've screened this (and every) holiday so that you can travel knowing it will help support the places and people that you visit, and the planet. Read how below.
Planet
For us the Inca Trail is our home! Therefore, we are proud to say that we have participated in many cleaning campaigns in the last 3 years every year in February, where our company and the government promoted a massive cleaning along the 26 miles on the Inca Trail to Machu Picchu.

With most of our groups we also try to pick up the trash that we can find along the hike (for this, we provide a biodegradable bag to our clients if needed) by doing this incredible job together, we are helping to keep Machu Picchu and its surrounds as it should be.

To reduce our impact, we use biodegradable supplies on our treks, such as bags, soaps, dishwasher agents, as well as using organic supplies for the meals prepared throughout the trek. Using all these inputs we make the environmental impact less and we can preserve our planet for future generations.

Furthermore, we our aware that Machu Picchu is an a place of high touristic interest. To do our bit, we keep our groups small. Average is 2 to 3 people. Maximum 12 people per group. By taking small groups on our Inca Trail trek we have a lower impact on the villages and Inca ruins that we visit along the 4-day trekking and we are also able to control the waste that we can generate during the journey.

Our small groups also allow us to offer you a personalized service, adhering to the highest customer service standards.
People
EMPOWERING WOMEN ON THE INCA TRAIL- GIVING PERUVIAN WOMEN A CHANCE TO REACH THEIR POTENTIAL

A BACKGROUND OF WOMEN IN PERU

It is not a secret that the treatment of Peruvian women in Peru hasn´t been the best. It has been the social norm that they have to submit to their male partner and some of their partners are taking advantage of this. Peruvians themselves admit that their society is quite "Machista", a Spanish term suggesting men´s domination over women. Most women here are not only expected to complete most house chores, take care of the children, but also turn a blind eye to their man´s cheating. Actually, some say Peruvian men are expected to cheat and the woman is supposed to be ok with it. Unfortunately, some men here take their control over women to the next level and even use physical force upon them. When this happens, most women here just accept it and continue with their lives. Well, not anymore. The wind of change is blowing over Peru as well.

WHY OUR COMPANY FEELS THEY NEED TO GET INVOLVED

We believe in caring and giving opportunities. Since all staff is local and even the founder comes from a rural area outside Cusco, most of them have seen first-hand situations when women were not treated right and when they could have used a helping hand. They realize it could be their mother, sister or daughter that is mistreated and they believe in being their voice when they cannot speak. The desire to empower women came naturally to them.

In order to be able to offer women a helping hand, we have designed a plan which will shift the balance a bit when it comes to gender inequality. So far, most trekking companies only hire men as guides, porters, wranglers etc. Why? It could be that the social structure in Peru has commanded that women are not good enough, not strong enough, not smart enough or should just stay home with the kids. Pathetic excuses, many may agree. But We do not want to make any more excuses; instead they would like to uplift local women by giving them a job they can be proud of: starting from 2020, Our company is only going to hire women as porters on the Inca Trails and other tours, in a bid to support gender equality. Some might argue that employing only women does not mean equality, that men should play a role as well. But, if we keep in mind women have never had their chance until today, it should sound pretty fair. Also, most trekking companies will still continue to use only men, so it´s far from unfair to men.

HOW DOES OUR COMPANY MAKE SURE WOMEN EMPLOYEES ARE TREATED WELL?

We are aware that bringing women along with other men working on the tour or even tourist males may do more harm than good, in a sense that men may still try to apply the same dominating and sometimes disrespectful behavior. That is why we will make sure we train our other workers regarding what is acceptable and respectful in their behavior towards their new female co-workers. There will be no alcohol allowed, which may lead some to negative actions and, most importantly, they will be made to understand everybody is equal and everybody deserves to be treated with the same respect.
Also, we take in consideration that a lot of women, especially in Peru, have been taught by society not to speak up, that they should just accept what is happening to them. Therefore, they will be reminded they have the right to speak up if anyone makes them feel uncomfortable, by acting or talking. After centuries of submission, this may be a challenging task. However, we are optimistic and determined to play their part in the big change that is about to take over Peru. Since this change has already started in more developed countries, there is no reason for Peru to not keep up. Women in Peru deserve no less than other women around the globe.

WHY SHOULD YOU CHOOSE A TREKKING COMPANY THAT HIRES WOMEN PORTERS?

With all the women rights movements rising in the Western worlds, most tourists are aware of the importance of gender equality and the importance of uplifting women from a position where they often have been taken advantage of. There are very few companies in Cusco that take into account that women deserve the same jobs, treatment and opportunity as men. That is why, unfortunately, only a few offers the chance to women to work in a tour. We believe that there can be no sustainable tourism while choosing to neglect gender inequality that still goes on in Peru. That is why they don´t just claim they "practice sustainable tourism", but actually play their part in empowering women by offering them the same opportunities as they do men. Just as an example, we will only let women carry 10-12 kg during the Inca Trail trek, while men usually carry 20. However, we will pay the same salary to women, as they are willing to adapt to their capacity. This is proof that money is not our main objective, but doing the right thing is.

HOW PORTERS ARE PROTECTED WHEN WORKING ON THE INCA TRAIL?

We are aware that the porters have one of the hardest jobs on the Inca Trail, but they still do it happily, professionally and without complaining. We do not want to fall in the trap of taking advantage of these hard-working people. We will always make sure the rights of the porters are respected, as stated in the Inca Trail Porters Protection Law no 27607, issued in 2001. Therefore, among others, we make sure porters are always provided with transport to the starting point and from the end point of the trip, enough food, proper rest, warm equipment and accommodation, above average salaries and much more. Moreover, as stated earlier, men are allowed to carry maximum 20 kg and, after hiring women porters in 2020, in an attempt to empower women, we will pay them the same salary, while acknowledging the maximum weight they can carry and only let them carry 10-12kg.

WHAT WE THINK THE RESULT OF THIS WOMEN EMPOWERMENT WILL BE IN THE COMMUNITY

We are optimistic and very excited about the effects of their decision to lend a hand in empowering women. They believe women have always been equal to men and perfectly capable of doing anything a man can do. This move will definitely bring a great change to the society in Peru. Women have always thought and have been expected to contribute to family´s finances mainly by weaving and working the fields. However, if men could bring income a number of ways, so could they. Most of them never even dreamed they could do the job of a porter, which some of their male relatives have been doing. We do expect this initiative may come as a shock to many, and the more conservative men will not be happy about it, or the "machistas", but they are optimistic that the majority of male relatives and husbands will encourage and support their female relatives, if they truly care for them. We hope the whole society will play its part in this movement of women empowerment.

HOW MUCH OF A PROFIT DO WE MAKE?

As we have proved many times, we are not in it only for the money. we were born out of the passion its owner has for Cusco and its amazing surroundings. Having come from a village outside Cusco and having spent his childhood around these beautiful sites, he decided to set this trekking company up so that he can share with the world the beauty of these surroundings.

Moreover, he wanted to give opportunities to all those villagers who never had any before. That is why we have always hired local people, in an effort to give back to the community. Now, as the company has grown, we are taking it to the next level, which is empowering women. Therefore, since our objectives are more social and more about uplifting the community, our profit margins are at least 40% less than other tour companies. After hiring women porters, who will be paid the same but carry about 50% less kilos, and having to hire a double number of women, profits will be even smaller. But that doesn´t stop us the enthusiasm because we know we are doing the right thing and playing an important part in empowering women in Peru.

HOW DOES THE COMPANY SURVIVE IF PROFITS ARE NOT SO BIG?

Although money is not our main objective, we do need money to survive. Therefore, our tour prices are a bit higher than other trekking companies´. Although this means fewer tourists may want or afford to choose our tours, it is a risk they are willing to take, since they cannot sacrifice giving back to the community or trying to empower women. We think responsible tourists, who are aware of the importance of sustainable tourism and gender equality will know travelling with us will make the best impact on the local community.

In conclusion, many Peruvian women have been dominated, mistreated and abused for centuries. It was never acceptable for them to rebel or speak up. We believe they deserve to be treated as equal to men and with respect. That is why We have decided to only employ women as porters along the Inca Trail in 2020. We are aware we cannot change everything at once but believe that every little bit helps and we are doing our part.
Popular similar holidays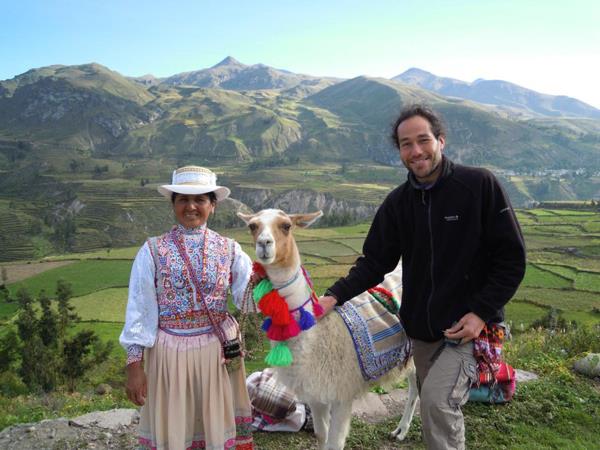 From £1765 14 days excluding flights
Lima, Colca, Titicaca & Machu Picchu in a customisable tour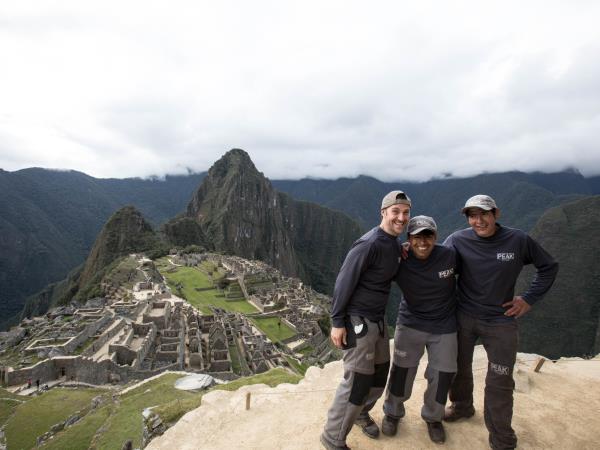 From £3349 - £3949 17 days including UK flights
Taste Peru's diverse landscapes and fascinating culture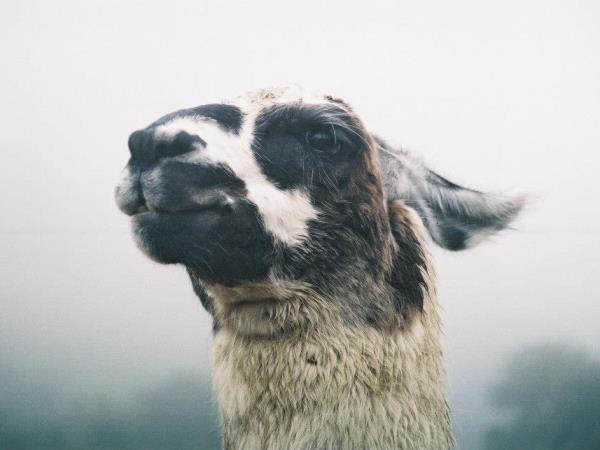 From £1917 10 days excluding flights
Trek the cultural sites and mountain scenery of Peru