Patagonia puma tracking holiday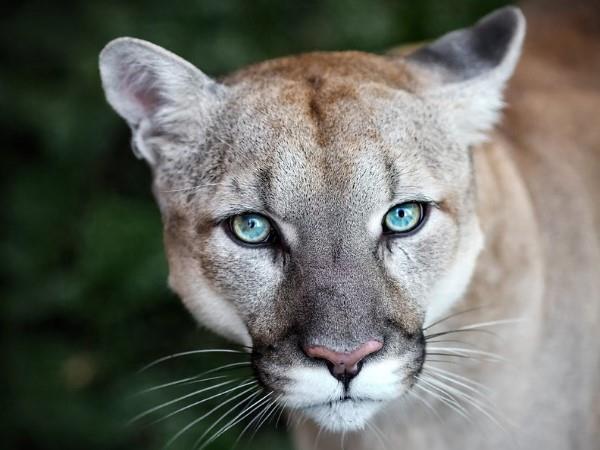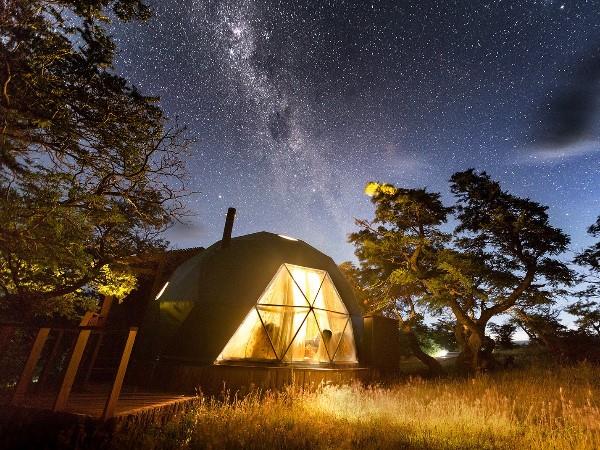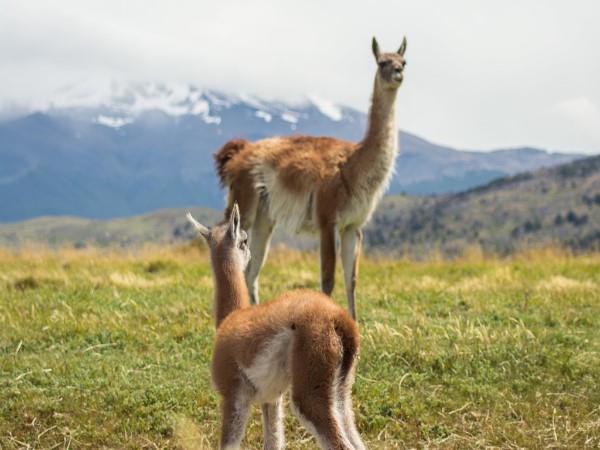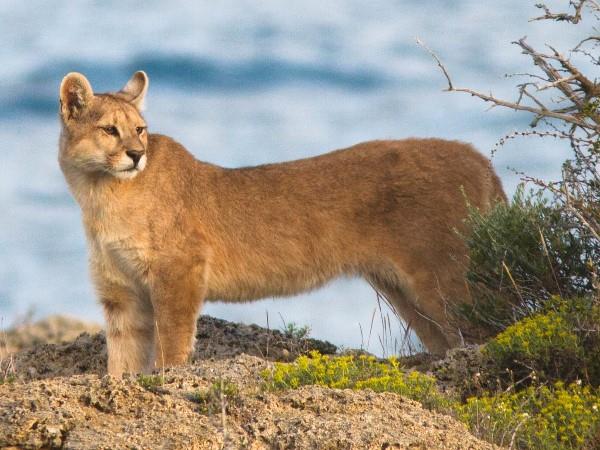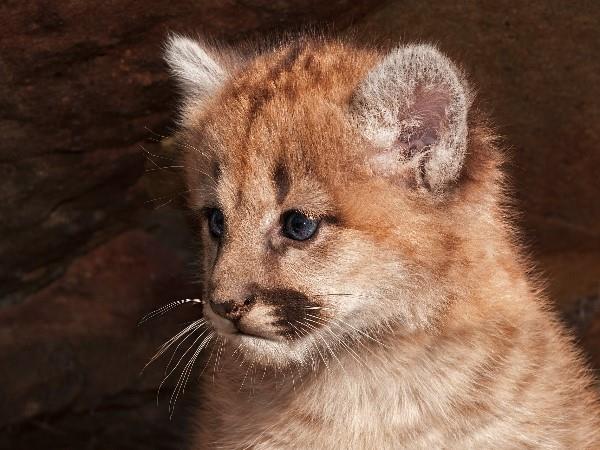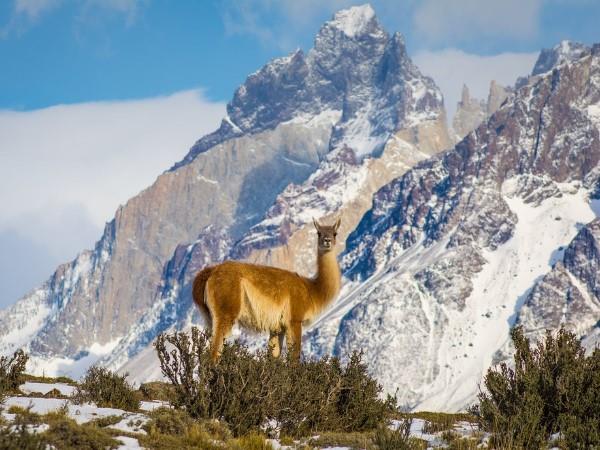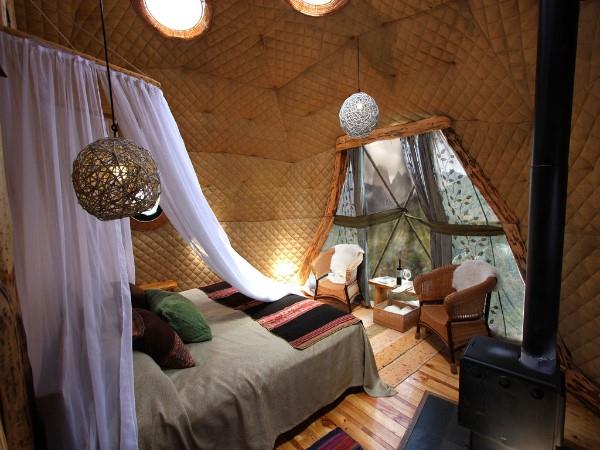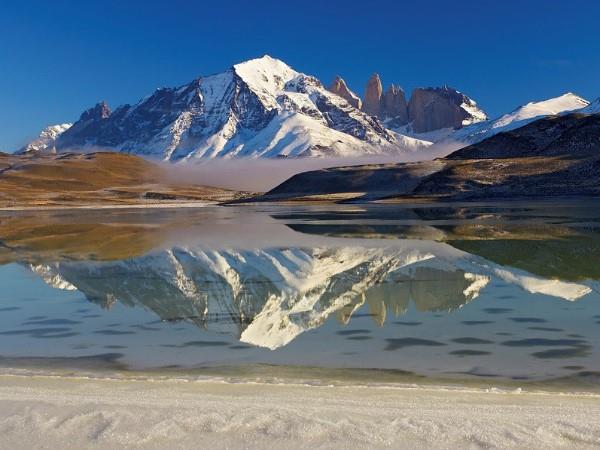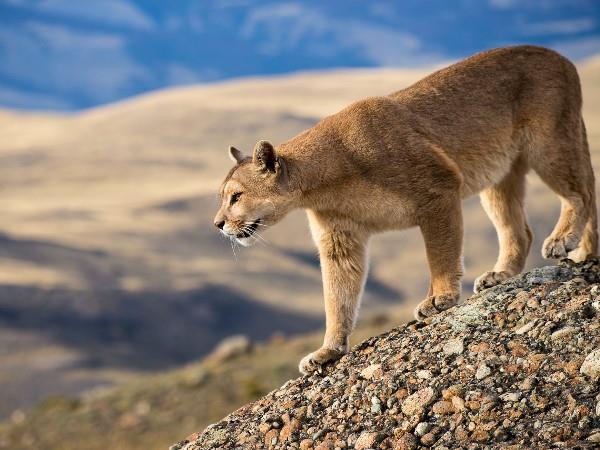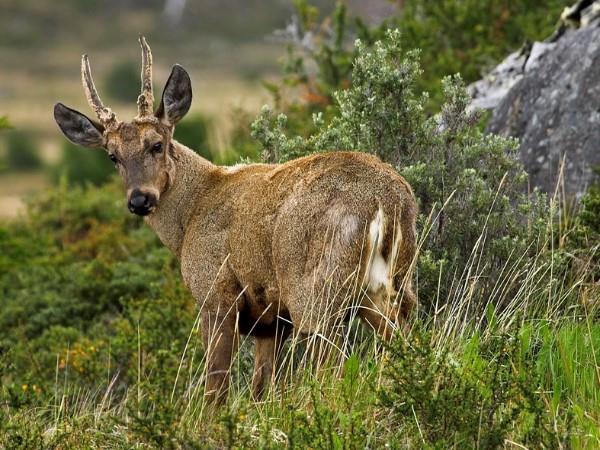 Description of Patagonia puma tracking holiday
For a cat lover this is one holiday not to miss and likewise for any wildlife enthusiastic this is great holiday packed with variety. The whole holiday is based in the Torres del Paine National Park staying at EcoCamp, a complex of geodesic domes in a stunning location.

Starting in Punta Arenas or Puerto Natale, you are met by your driver and taken to your home for the next 5 nights. Get settled in and after meeting your guide and other guests, enjoy lunch together before setting out to explore the flora and fauna of the park. The scenery is stunning, ranging from grassy plateaus to snow-capped mountains; it's a taste of what's to come.

There is no precise set itinerary as it does rely on local conditions, so what we have detailed is just a guide. However, there will be daily excursions led by two wildlife trackers/guides - giving you the best chance to find pumas and a professional photographer travels with the group, helping you get that perfect shot. The itinerary will include treks as described and perhaps more. Early starts are the norm, making the most of each day. Together you'll visit some of the well-known landmarks of the park such as Los Cuernos where the lakes, waterfalls and jagged peaks present themselves for photographs. Your afternoon excursion will most likely end at a spot where you can watch the sky change colour as the sun sets over the mountains.

Laguna Amarga is where you will head with the dedicated puma tracking team. The trackers are incredibly knowledgeable about puma and their habits so your chances of finding and observing them are increased. Listen for tell-tale alarm calls from the guanaco or birds of prey circling over a kill. Keep your eyes peeled and you may see a lone male, or, maybe a female with cubs. Then it's back to the lodge, hopefully armed with photographs and memories of your first puma sighting.

Other areas that you can visit on this trip include the Grey Glacier. At 6 kilometres wide, this is an impressive landmark and its vivid blue hue lends itself perfectly to spectacular photographs. Laguna Azul is known for sightings of the Andean fox, and other species you might see are nandu (Darwin's rhea), guanaco and, if you look upwards, the Andean condor can sometimes be seen soaring the thermals.

Your last day is a mirror image of your first. Rise early, and you'll be able to head into the park in search of pumas for one last time. After lunch at the lodge, bid everyone farewell, and you'll be taken back to Punta Arenas for your onward travel.
Price information
Departure information
This trip can be tailor made throughout the year to suit your requirements
Holiday information
Dietary requirements:
We can cater for vegetarian and vegan diets.
Responsible Travel
As the pioneers of responsible tourism, we've screened this (and every) holiday so that you can travel knowing it will help support the places and people that you visit, and the planet. Read how below.
Planet
The company that organises this holiday is a multi-award-winning responsible travel company. They try to ensure that nothing they do at home (in UK) or abroad compromises the environment or wildlife or exploits people. They believe in ensuring that travellers are well-informed, as an informed traveller tend to be a more respectful and sensitive traveller. They also believe in giving back to the country, people, wildlife and environments which are affected by tourism.

Our service supplier on the ground in Chile follows a strong corporate responsibility policy based around simple principles of providing responsible travel to their partners, to enhance local economies, respect the environment, value local traditions and customs and to always be respectful travellers. They follow The World Ethical Code for Tourism is the fundamental reference framework for responsible and sustainable tourism. This code is an all-encompassing set of principles designed to guide the main players in tourism development. Aimed at governments, tourism companies, communities and tourists alike, its objective is to help maximize the benefits of the sector, while minimizing its possible negative consequences for the environment, cultural heritage and societies around the world.

This holiday is based in just one property, EcoCamp in Patagonia, which has gained an award-winning reputation for its eco-friendly policies, innovative use of green technology and being a leader in environmentally responsible travel. Conservation is central to the philosophy driving their operations, and they have been certified as complying with the highest international standards of environmental management, such as ISO14001.

All of the electricity (which is very little as most of their efforts go to efficiency and electricity saving) comes from a micro-hydro turbine and solar panels to power all of EcoCampís refrigerators, lighting, electrical appliances, stereos etc. Propane gas is only used to heat water and superior domes. A pilot scheme to heat shower water with solar energy is in motion. Electricity is limited and only available to guests for charging camera batteries and laptops, not for using hairdryers or electric razors. Solar energy is very efficient in summer when Patagonia receives up to 17 hours of sunlight daily.

The domes have skylight windows so natural light and heat can be utilized. This not only allows guests to follow natural light patterns but saves electricity. Suite domes have a wood stove for warmth, recycling dead wood from the park and avoiding the need to use diesel. As well as green energy, there are composting toilets.

For every person that travels with the company, it plants trees through The Travel Forest initiative. Depending on where they plant and the requirement of the specific area, they plant either indigenous trees or a mix of indigenous and non-native species. Planting non-native seedlings may seem counter-intuitive but doing this can often help any remaining indigenous forest from being cut down (e.g. for fuel) as some non-native trees grow much more quickly than indigenous types. They particularly aim to save ancient or older indigenous forest, through offering an alternative option for fuel requirements of local communities. In addition to this benefit, their Travel Forest initiative helps with such things as planting for water-course retention, soil erosion, shade and even food Ė all depending on what is planted and where. They have planted almost 100,000 trees to date in various degraded locations including the Andean mountains in Peru, northern Tanzania and Malawi. This has always been done in conjunction with the local communities who plant and then tend the seedlings. Trees are far more important to the health of this planet (and us) than many people imagine. This global Travel Forest initiative can and does make a big difference.

The UK head office has a good policy of recycling, reducing and re-using (electricity, paper, plastic etc). They also buy only fair-trade goods such as tea, coffee, and use biodegradable detergents etc. They also make a point of buying only top eco-rated equipment (e.g. monitors).

As part of our commitment to the environment we have a programme to plant trees in Tanzania, Malawi, Peru etc. through the companyís foundation. This was set up to help alleviate poverty, conserve endangered wildlife, and protect earthís environmental diversity for the benefit of us all. All the projects have a link with tourism in some way, and many benefit the wider world as well as local people, through conserving areas of natural beauty. We donít just look overseas when considering the environment, even at the office the team planted tress in the fields surrounding the buildings to celebrate the companyís 21st birthday in 2019.

As a company we think about our partners overseas carefully. The company ethos is to use properties around the globe that have a similar ethical stance to ourselves. If they can use local suppliers for their provisions, be it food or furnishings then they do, and all offer a variety of menus including vegetarian and vegan/plant-based options. Our partners support the use of solar/renewable energies, and many are looking at ways of switching their current supplies to more eco-friendly options in order to be more efficient. The use of solar, water and air are options in use or being explored, as well as grey water run offs. Energy efficient appliances and practices, card operated in room lighting, low energy bulbs, and a change in laundry practices, are all in operation, and show just a few of the initiatives used. Our partners also use local staff within their properties. Many live on-site in seasonal properties for example reducing the travel emissions of the company, many come from the local villages and communities surrounding the properties. This includes everyone from house keeping to management and the guides that are from the locale.

Due to the nature of the holidays provided by the company, it is impossible to eliminate all flights but where possible we use the minimum flight hours an itinerary can operate with. The packages we have on offer include rail portions in some areas, which keep emissions low, many walking options and shared transportation.



People
EcoCamp makes a concerted effort to benefit their local community in as many ways as possible, including practicing "localism" in their buying and hiring practices, and partnering with local organisations dedicated to cultural and environmental preservation in Torres del Paine. They buy all their produce from nearby farm suppliers, such as eggs, meat, cheese, dried fruit, grain, marmalade and bread in addition to buying fruit & vegetables from local vendors. The horses they use are hired from local ranch owners and most handicrafts and decoration are purchased from local artisan markets. They make sure that a fair price is paid for all goods by buying directly from the farmers or fishermen etc., wherever possible.

They also have a policy of using local staff and 90% of all staff employed are from the local region - the majority from Puerto Natales and some from the regional capital city of Punta Arenas. Staff receive regular in-house training throughout the season, with many progressing to a higher position the following season. EcoCamp offers competitive wages (all staff receive above Chilean minimum wage and are compensated for living away from their families etc. during the season) and guaranteed good living conditions including good quality food, comfortable sleeping quarters and regularly scheduled days off. All staff have indefinite contracts, complying with legal requirements for pension funds and medical care, and seasonal staff are given a monthís notice before the termination of their contract at the seasonís end.

Since the community is so important to EcoCamp, they proudly support the Torres del Paine Legacy Fund. The fund is used to enhance the experience and long-term health of Torres del Paine and its surrounding communities through projects that improve the environment, the community, and the tourism product of the region!

Patagonia has a rich cultural history so educating its guests about Patagonia's original inhabitants, nomadic tribes such as the Kaweskars and Yaghans, is important to EcoCamp. For example, the Baqueanos are the local versions of cowboys, similar to the guacho in Argentine Patagonia. From the 1870s, baqueanos were frontiersmen and trailblazers throughout the vast plains of Patagonia, acting as guides for visitors from Europe. They are experts in the region, and many baqueanos today also make a living guiding touristís around Torres del Paine on horseback or leading them into the backcountry to see wild horses. The Aonikenk, who were nomadic hunter-gatherers, are the ones responsible for giving Torres del Paine its name. Unfortunately, the Aonikenk tribe is now completely extinct (most native tribes perished with the settlement of Europeans in the late 1880s) but their culture and way of life is still preserved for posterity. And last but not least, the Kaweskars, whose "leave no trace" lifestyle inspired the EcoCamp domes and lived largely nomadic lives. To keep warm, they lit fires inside the domes. EcoCamp is a tribute to the ancient Kaweskar dwellings and way of life and the essence of their dome homes has been kept by maintaining a simple nomadic design within natural surroundings.

In terms of information, all travellers are given guidelines on Travelling with Respect, which includes advice on cultural aspects of your travels as well as protecting the environment. For any community-owned or run project, they also have a Community Tourism Information sheet for travellers to help explain how to get the best from the experience, and what to expect (good and bad). For trekkers, the company have a Porter Policy in place, a copy of which is given to clients. They also have a Responsible Wildlife Viewing guide too. For anything more specific, e.g. rules about visiting gorillas, this information is also given to clients. In addition, they offer more information about the native people and cultures in a destination country, which all adds to a traveller being more aware.

The company works with partners on the ground in each destination, and only uses local guides. They also primarily promote locally owned services (hotels etc). They have eco-rated about 300 properties worldwide which they work with closely, so they are very clear which accommodations have good environmental and social responsibility credentials. This information is used to ensure that any traveller wanting to ensure they are really making a difference, can choose between one property and another on eco-issues.

They also promote community-owned projects and services where applicable and possible. Indeed, they were instrumental in setting up two community-owned ventures in Tanzania and Peru.

The company backs a charity with funds and administration. This is a registered UK charity whose principle aim is to relieve the poverty of indigenous communities in areas outside of the UK which are affected by tourism. The charity backs poverty alleviation, education, cultural preservation and conservation projects within these regions. It has backed schools, clinics, micro-business projects and more. It is a charity we encourage our travellers to donate to if they would like to give something back.
Popular similar holidays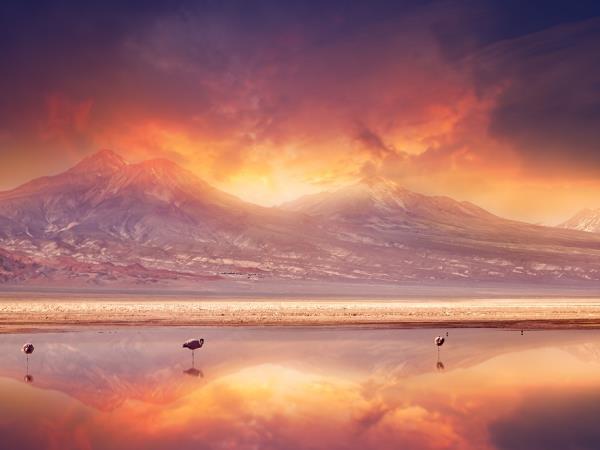 From £2795 10 days including domestic flights only
10-days: Santiago, Atacama, Patagonia & Torres del Paine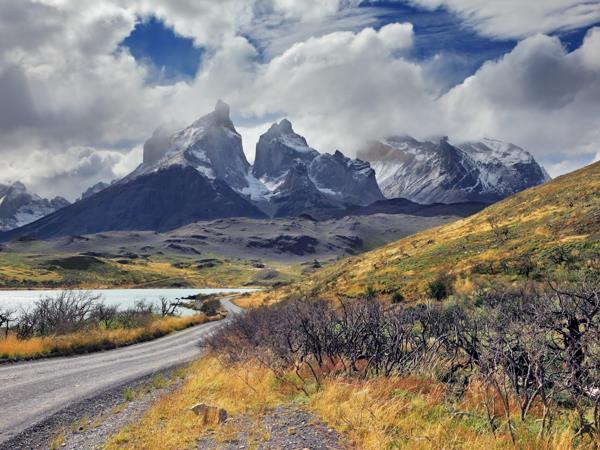 From £4254 20 days excluding flights
Explore the spectacular wilderness and mountains of Patagonia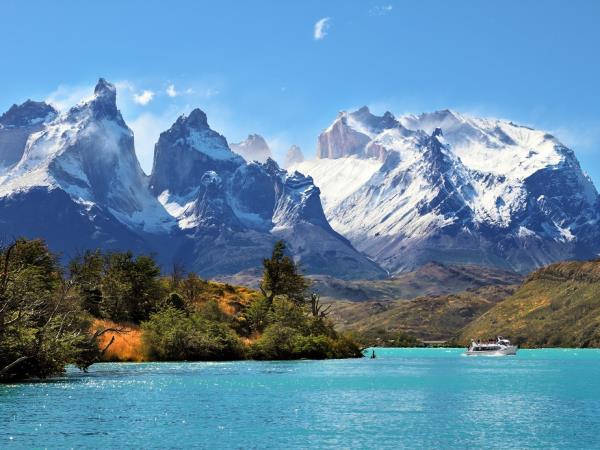 From £2995 11 days including domestic flights only
Santiago, Lake District, Patagonia, Glaciers & Buenos Aires