"Experience the stomping grounds of Moghuls and Maharaja as you travel by train from Delhi to Agra and onwards to India's premier national parks."
Highlights
Guided tour of Old Delhi | Jama Masjid mosque | Agra | Taj Mahal | Red Fort | Itmad-ud-daulah | game drives in Ranthambhore, Bandhavgarh and Kanha national parks | Nagpur | overnight sleeper trains |
Description of Tailor made tiger safari in India
Explore the ancient land of India and you'll soon discover a country that's blessed in a rich variety of natural habitat for local and visiting wildlife with numerous national parks providing protected environments for animals to thrive and for tiger safaris in India to truly flourish.

Although many of the national parks that you'll find today were once the preserve of colonists and maharajahs these days the only hunting that goes on is with a camera; and if you're searching for an alternative to the more popular parks of Africa then a tiger safari in India is just the answer.

Aside from the animals that you'll discover within India's national parks there's also an array of ancient architecture on display with crumbling fortifications and former royal residences offering a fascinating back-story to present day campsites and contemporary safari lodges.

This particular two week tiger safari in India incorporates seventeen safari drives in three of India's most prestigious national parks: Kanha, Ranthambhore and Bandhavgarh, with a range of birds, monkeys and predators all to be found if you know where to look.

All three national parks are ideal settings for tiger safaris in India as they support big cat hunting habitat through a variety of grassland, forest and wetland environments which help prey and predators to thrive in a vast protected space that never fails to excite and enthral responsible travellers.

From the ancient fortifications and maharajah heritage of Ranthambhore to the dense bamboo jungles and spacious marshlands of Bandhavgarh, our tailor made tiger safari in India encapsulates the essence of India thanks, in no small part, to Project Tiger which has been overseeing protection programmes for well over 40 years.

In addition to tiger safaris, India's national parks also contain a cornucopia of delights for bird watchers with Kanha National Park featuring more than 200 species of birds alongside numerous mammals, including leopards, wild dogs, deer and the elusive sloth bears that are usually only glimpsed at sunrise or sunset.

Although it's impossible to guarantee a sighting of a tiger whilst undertaking an India safari, the trip as a whole is bound to leave nature lovers in awe of India's stunning natural landscapes with an abundance of animals adding to an experience that's as unique as it's exciting.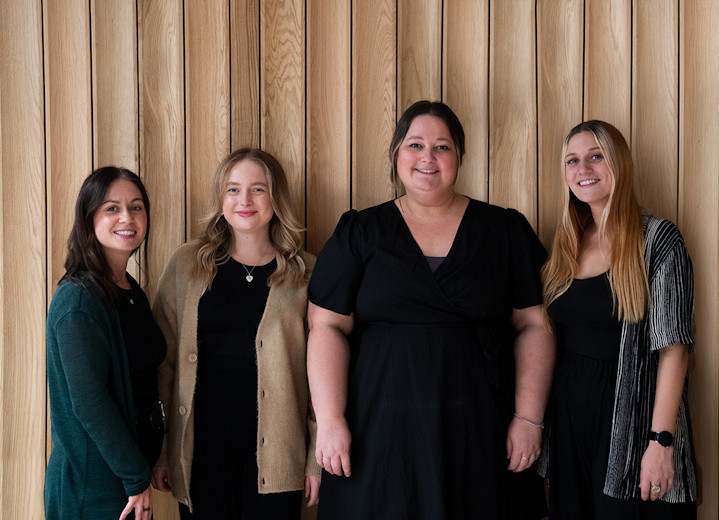 Departure information
This trip can be tailor made and departures can be arranged all year. The sample itinerary below can be modified to your personal wishes including departure date, duration, accommodation used & how long you spend in each destination.
Holiday type
Tailor made holiday
This trip can be tailormade to create a unique holiday for your individual requirements by travel experts with intimate knowledge of the destination. It is a more luxurious trip that will suit those who enjoy immersing themselves in new cultures and environments before relaxing in comfort in some of the best and most characterful local accommodation! Quality and value are the hallmark of these trips.
Responsible tourism
Responsible tourism: Tailor made tiger safari in India
Environment
Travelling responsibly can take many forms and need not comply solely with the expected norm and focus only on the preservation of wildlife. Simply by visiting an area the traveller can benefit the locality and this positive impact can be greatly enhanced by operating in a sustainable and considerate manner.
We are members of TOFT (Travel Operators for Tigers) which aims, in cooperation with the charity Global Tiger Patrol, to support a more responsible and sustainable approach to wildlife tourism. Together with local community programmes, this benefits the local villagers and the wildlife within the parks you visit.
This itinerary visits 3 tiger parks and all share the same pressures of a large surrounding local population, who have historically used the countryside as a source of food, grazing land and firewood. The presence of travellers that contribute to the local economy helps preserve the integrity of the parks and helps the local population see them as beneficial.
Community
On this suggested itinerary your qualified guide will ensure that you learn a great deal about the culture, history and wildlife of the region but they will also encourage you to buy in local shops, try local restaurants or pick up the odd souvenir in a market. This spending will not only help support the local economy but will sustain local trades and crafts.
All the guides used on this tour are locally qualified and they will offer you a first rate service. By employing only local Indian guides travellers are providing both a valuable source of employment as well as generating income for the local community.
Accordingly the suggested hotels are all locally owned and employ local staff, while the properties themselves operate responsible policies towards the use of energy and, importantly, water. A selection of the hotels are also members of TOFT and as such are committed to minimising their impact on the local environment and culture.
At Ranthambhore we support the Prakratik Society, a registered charity working to create a better understanding between man and nature. The society has been working in the area for several years providing primary health care services, dairy development, veterinary care, afforestation, environmental education, agro-forestry and income generation through the revival of traditional handicrafts.
3 Reviews of Tailor made tiger safari in India
4 out of 5 stars
---
Reviewed on 04 Apr 2017 by Dave Torr
1. What was the most memorable or exciting part of your holiday?

Seeing tigers and leopards (an unexpected bonus) at really close quarters.


2. What tips would you give other travellers booking this holiday?

Be patient! It took 9 safaris (with excellent guides) before we saw our first tigers. It is largely a matter of being in the right place at the right time - some people
get them first time! But there are lots of birds and other mammals to see so never boring.

Transfers between parks - whilst in comfortable cars with good drivers - can be quite lengthy because of the state of the roads and traffic.


3. Did you feel that your holiday benefited local people, reduced environmental impacts or supported conservation?

Yes - everywhere seemed to have large numbers of local staff who clearly benefited from the tourism. I suspect that if it were not for the numbers of tourists. Wanting to see tigers then much less money would be available for conservation and the numbers would decline.


4. Finally, how would you rate your holiday overall?

Great. Perhaps a bit of shock if you have never been to India before, but just go with the flow and relax. The arrangements worked perfectly, hotels were
very comfortable and people were very helpful - my wife had a minor health issue and staff at the resort arranged for medical treatment which was
effective.

The only downside we felt was the constant need to tip people - most of our recent holidays have been inclusive of tips. We were given a fairly comprehensive set of guidelines but they did not cover every occasion - and having the right small change each day is a constant hassle. The argument is
that tipping encourages good service - but if everyone tips the "recommended" amount then I do not see that this is true.
---
Reviewed on 20 Feb 2017 by Ted Jackson
1. What was the most memorable or exciting part of your holiday?

Actually seeing the tigers that we went to see - and very much more besides. A porcupine was a special unplanned and unexpected bonus.


2. What tips would you give other travellers booking this holiday?

Finding wild tigers is never a 'given' and almost certainly requires significant safari time to have hope of success. In our case we spent some 40 hours in safari jeeps experiencing what was effectively a full body work out for 8 hours a day. If you are in your late seventies this may be good for you but it's no picnic! You need to allow time for a rest when you get home. The bottom line here is that we were successful.


3. Did you feel that your holiday benefited local people, reduced environmental impacts or supported conservation?

The holiday was essentially about wildlife conservation and the programme delivered by local experts. We benefited from them and they benefitted from us.
We clearly helped raise awareness in one village when three of us were watching a wide variety of birds on a local lake and attracted a crowd of thirty people who took much delight in watching us watching the birds.


4. Finally, how would you rate your holiday overall?

Faultless. A complex programme which was perfectly choreographed - and enjoyable to excess.
---
Reviewed on 19 Feb 2016 by Susan Hunter
1. What was the most memorable or exciting part of your holiday?

Seeing tigers, without a doubt! I was very lucky and saw both male and female tigers at Tadoba National Park as well as the famous Maya with her three six month old cubs.

At Kanha we also had a fantastic encounter with a male tiger. He wandered up the road ahead of us, glancing back as if to make sure we were all following. Then he sauntered across a meadow with spotted deer alarming and watching his every move. On the first day at Kanha, we also saw a pair of jackals with their kill, a spotted deer fawn, which they were taking back to their den and cubs.


2. What tips would you give other travellers booking this holiday?

I opted for game drives every day and had a wonderful wildlife experience. But it might have been good to have some downtime too to enjoy the tranquillity at Shergahr camp, or the swimming pool at Svasara.


3. Did you feel that your holiday benefited local people, reduced environmental impacts or supported conservation?

The parks and lodges I visited employ local people which also helps conserve the protected natural areas. Without visitors, the parks might struggle to survive and without the parks the ecosystem would be lost.


4. Finally, how would you rate your holiday overall?

It was a fantastic trip. I saw some amazing wildlife and met some lovely people. The food was pretty darn good too.
---
Popular similar holidays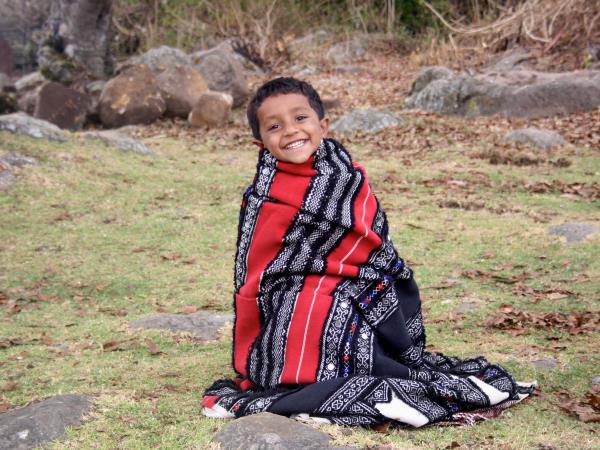 From the Nilgiri Hills to the beaches of Goa
From £1336 15 days excluding flights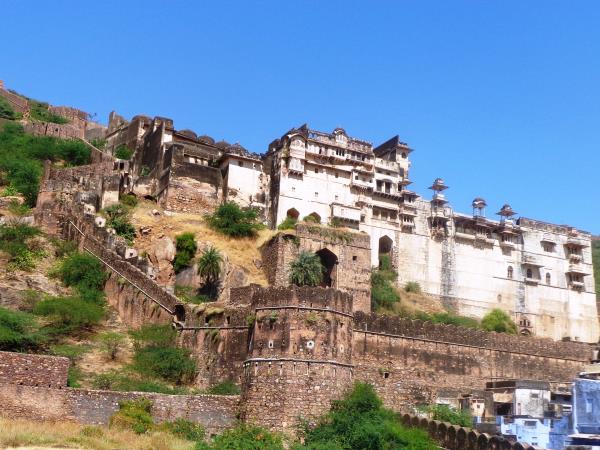 Endless possibilities in Rajasthan
From £1200 - £1300 14 days excluding flights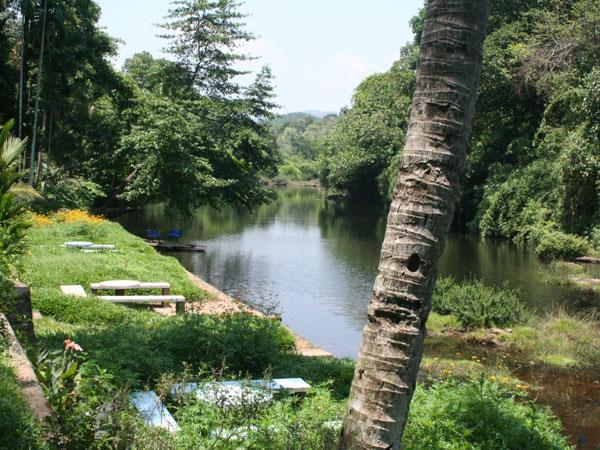 Stay in homestays in various destinations in Kerala
From £1635 15 days excluding flights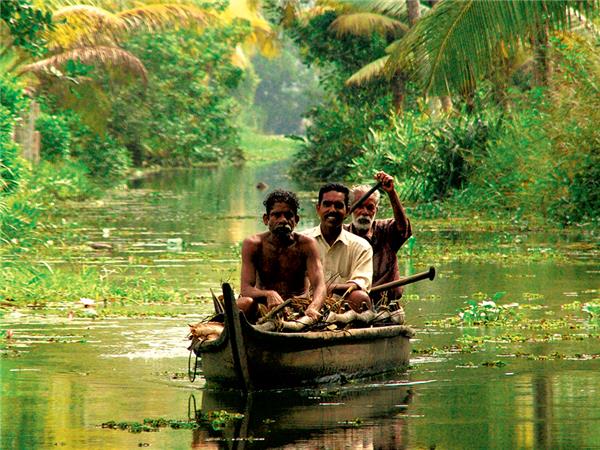 Head to the beaches and backwaters of southern India
From £648 - £920 16 days excluding flights